Fujian native You Peiquan became another mainland Chinese runner to win the Vibram Hong Kong 100 (HK100) in January, but unlike his predecessors, Qi Min, Lu Yangchun and Shen Jiasheng, he is not a product of the state sport academy. You started running alone "for health reasons" as a teenager. Now a professional athlete, the 33-year-old still trains alone and remains uncoached and unsponsored by major sport brands. Running is the only job he has ever had – immediately after graduating as a turbine engineer he dedicated himself to the sport that "brings him joy".
Hailed as "another unknown name from the mainland" at the HK100, You has been racing since the very start of China's trail and ultra running boom.
Around 10 years ago in China, trail races started popping up like mushrooms. Organisers were trying to outdo each other with prize money – 20,000 or 30,000 yuan (HK$22,000-32,000) to a winner was the norm. Competition was fierce and elite road runners from sports academies swarmed in for a piece of the pie.
A two-tiered professional trail-running scene quickly emerged – contenders from academies aiming at a podium finish and at least 10,000 yuan, and grass-roots runners, recently graduated You among them, running their hearts out to break into the top 10 and make a couple of thousand yuan. They travelled the length and breadth of China, learning by trial and error how to race ultras.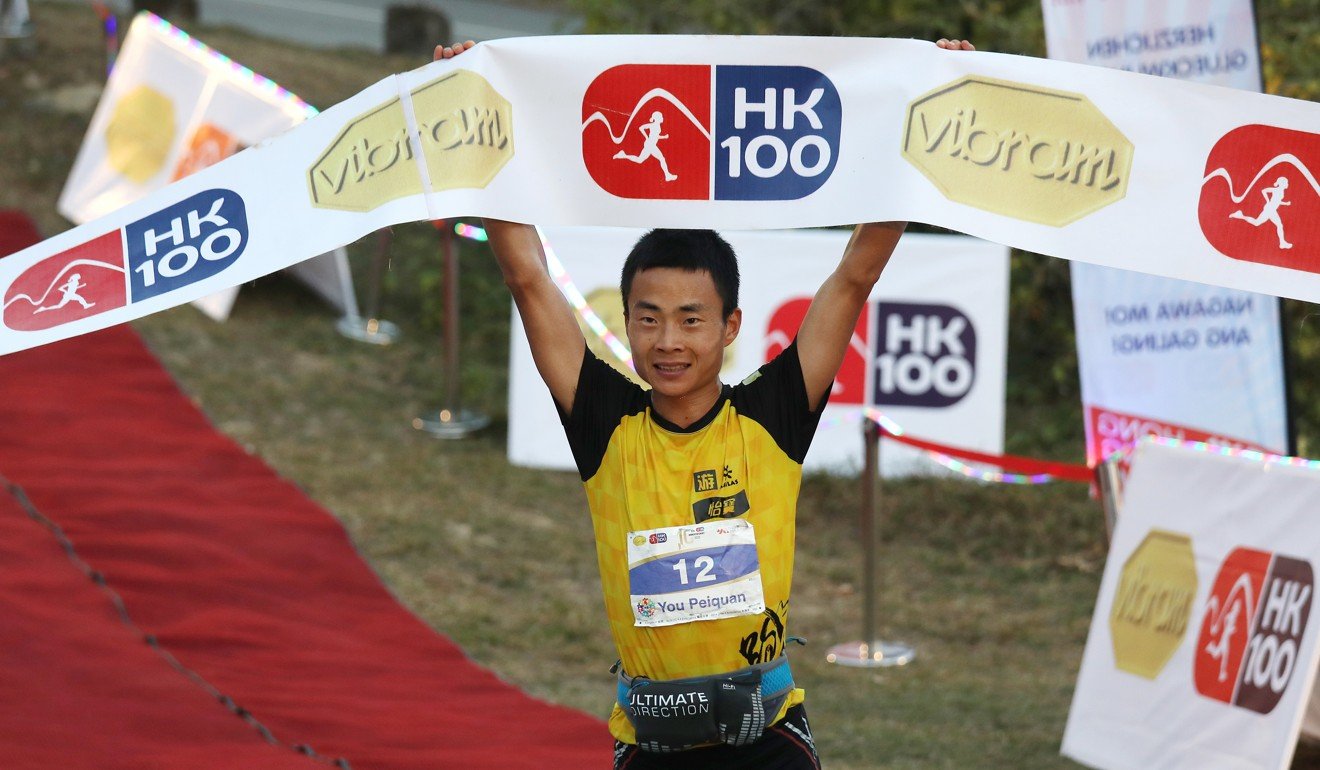 "Money was rather tight. I got a room for 150 yuan a month and I still ate in the university canteen for 10 yuan. I would take slow trains to races and pay no more than 50 yuan for my accommodation. I lived on 1,000 yuan a month," said You.
In his first two years as a professional runner he was earning about 20,000 yuan a year from prize money. In 2013, he improved to 50,000.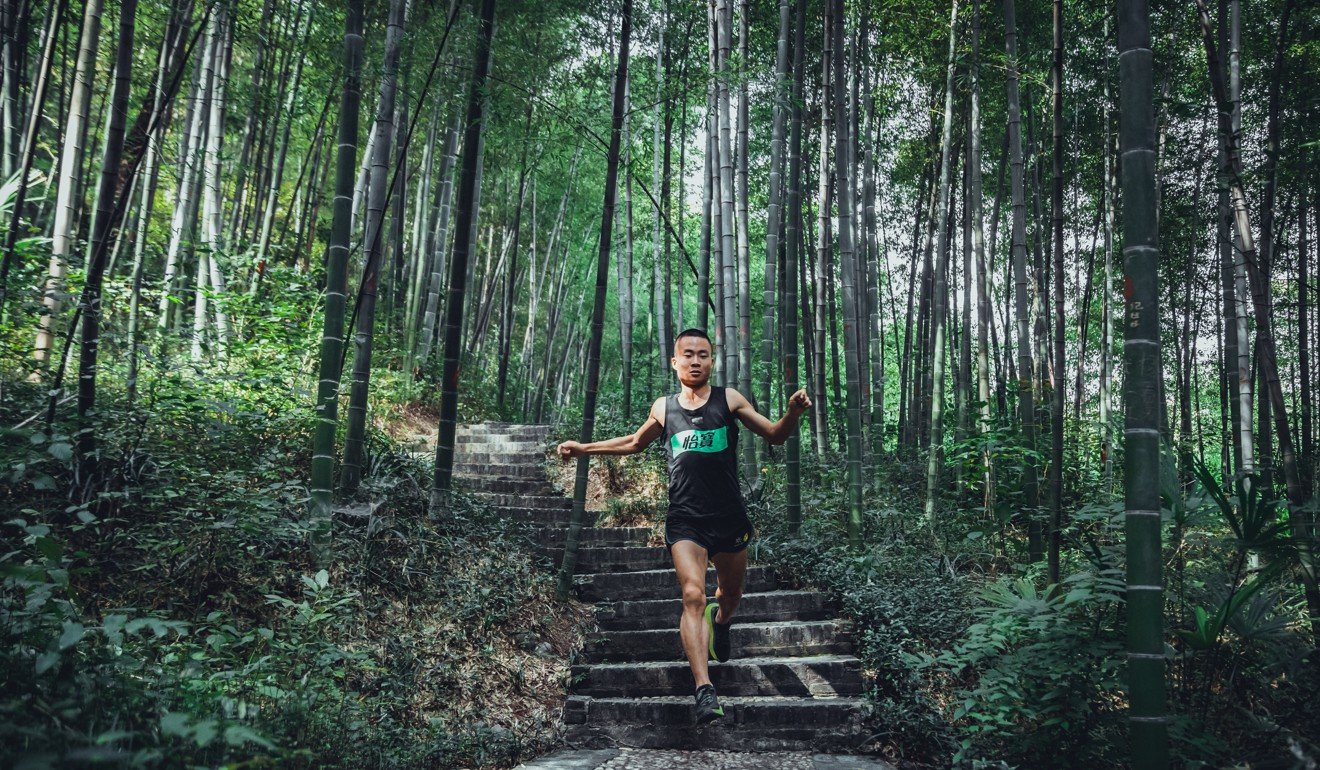 Ironically, he decided on a maritime college – the prestigious Jimei University in Xiamen – because ship engineer positions are in demand and offer high salaries. Yet after a work experience on a ship, You decided it was not for him. He wanted to run for a living.
By his own admission he was a weak, sickly child, and at 13 years old You started to feel dizzy and very weak. "Doctors did not know what was wrong with me," he said. His family thought it was all a ruse to avoid school, which hurt him deeply.
He started running "to grow taller and stronger, to shake off the effects of my illness and the feeling of being wronged that I had in my heart". He always ran alone.
At university he became a competitive 5,000m runner, winning major races. "I was not good at socialising. When I had free time, I would just go and run on my own," he said.
Almost a decade later, he remains a solitary runner: "I am not used to running with people and I live in a small city where there are no runners".
You has grown into an excellent marathoner with an impressive 2 hour, 26 minutes personal best, and a world-class trail runner, but his training has always been simple.
"Every day I run 20 or 30km on a running track, on an empty stomach, keeping to the speed of between four and five minutes per kilometre. This way I can recover easily.
"I need to do what suits me," he said. "I cannot do the intensive interval training like the sports academy runners. I overextend myself physically if I train like that and it takes me a very long time to recover."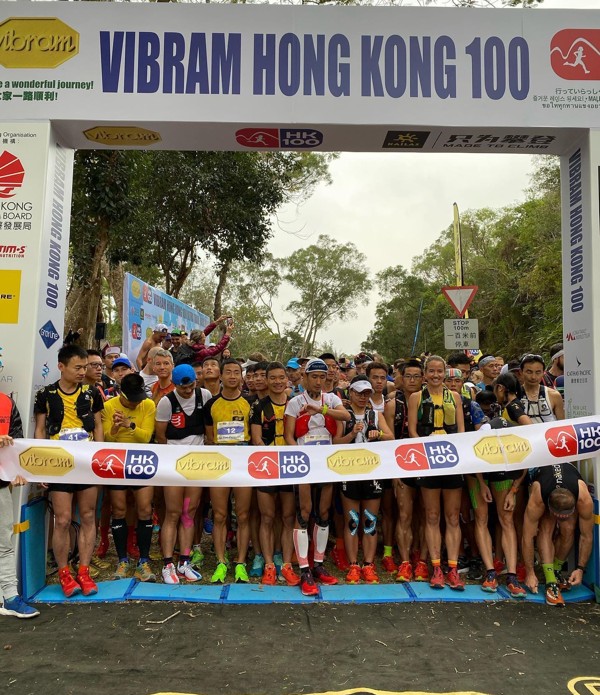 He regularly wins races in high mountains but there aren't even any real hills in the town of Zhenjiang, in Jiangsu province, where he lives. "There is a park in front of our house. It has a trail with some elevation – 200 metres over 17km. I train there."
He is constantly tinkering with his running technique and diet.
"I used to follow a vegetarian, high-carb diet, but I felt I was not achieving any breakthroughs. So last year I started to take in a lot of meat and milk and went low on carbs. I felt that I improved physically and my digestion got better."
Despite almost 40 wins in road marathons, trail races and 12-hour ultramarathons, You thinks he "has not yet matured as a runner". On his dominant win at HK100, he thought he finally "figured out how to run 100km races".
You said he is now ready to tackle 100-milers (161km) and will run the Ultra Trail du Mont Blanc (UTMB) this August But he has never run at night and the thought of it makes him anxious.
Most Chinese runners of his calibre enjoy well-paid endorsement deals with major sport and outdoor brands, but You does not. He is sponsored by a water company, C'est Bon.
"The brand's philosophy must be right. I will not do things that I do not want to do just because of the money. My wife and I are comfortable. Life in our small city is not expensive."
You met his wife at a race. She said he won her over with his modesty and traditional ethics.
You added: "A person's energy, spirit and vigour are akin to a sword – at ordinary times they must be concealed. The blade must come out of the scabbard and shine only during races."
It certainly did in Hong Kong.