Runners are driven and competitive people, even if stuck indoors during a virus epidemic. The recent exploit of a Chinese marathon runner Pan Shancu, who went viral for running 50km around two tables in his flat, has apparently been surpassed.
Cheng Yanchun, whose internet moniker is "Cheng Dadu", announced on his Weibo on February 4 that he completed 100km in his flat in the city of Xi'an. Cheng's feat was reported in the Chinese media but many in the running community are not convinced.
The coronavirus, which started to spread out of Wuhan, China, is now infecting people across the world. Many people in China are unable to venture outdoors at the risk of infection.
Cheng claims to have done an eyebrow-raising 12,500 laps in his flat, but the most surprising statistic was the time he took to run 100km – in his Weibo post he attached a screenshot from a running app which showed eight hours, six minutes and 22 seconds.
Chinese runners forced to train indoors, as one man completes 50km around two tables
Cheng, before he discovered running in 2018 was a "190-pound fatty", according to media reports. He has since lost 27kg. Together with his "pao you" (running buddies), he ran the three circular roads of Xi'an in succession – 130km in 15 hours and a 500km loop of the city in just over 100 hours. For these exploits Cheng became known as "Du the Madman".
Cheng made several videos he said were filmed during his 100km run. He runs in socks and in one video is eating out of a bowl on the go. Many netizens judged Cheng's speed on the videos to be too slow to complete 100km in just over eight hours.
Hong Kong open-water team elect not to go to Marathon Swim World Series in Doha for fear of quarantine
Another wrote: "Recreational runners do the 42km full marathon distance in over four hours, more or less. Non-stop 100k should be over 10 hours. I would call it hard-core if you could run just 10km at home (at that speed)."
"Look at his speed – it's around 10 minutes per kilometer, which is 16 hours for 100km, and the GPS tracker is off too, this happens a lot. How can it really be 100km?" read one comment.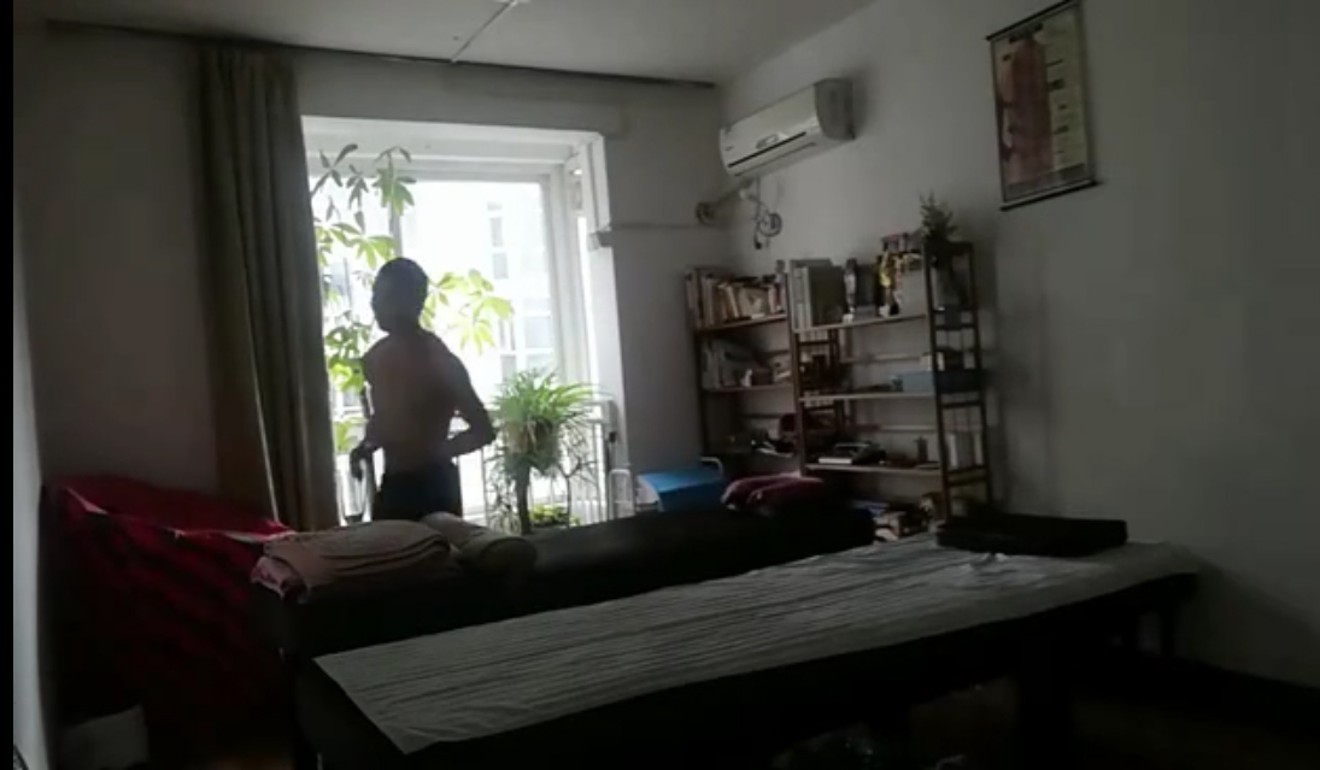 Many agreed that the data Cheng provided as evidence was not reliable because GPS trackers on running apps are not accurate when measuring very short distances: "Unless he is an elite athlete, this is just a common software error," read another comment.
"This is indoors – GPS jumps all over the place," agreed another.
One netizen replied to the naysayers: "If you cannot do it yourself, then don't say that others can't."
To such queries Cheng replied: "Running 100km at home is not at all difficult. Two days prior, also at home, I completed a full marathon and two half-marathons. That one, (100km) the eight hours were spent fighting for the result. If you add rest and adjustments, the time would be around 10 hours."
The latest "running at home" record attempt is probably already in progress somewhere in China. One thing is for certain, though – the Chinese running community will immediately place it under the microscope.