Nia Cooper has just one of four 100km races left to complete the Hong Kong Grand Slam. But the journey has been filled by obstacles, far beyond the normal realm of an already challenging sport.
The Grand Slam is awarded to runners who complete the Oxfam Trailwalker (OTW), The North Face 100 (TNF), the Vibram Hong Kong 100 (HK100) and the TransLantau (TL) in four consecutive months.
For Cooper, it is about more than the physical challenge. Her partner, and father of her daughter, Nic Tinworth, was diagnosed with a brain tumour in 2018 and she wanted to raise money for The Brain Tumour Charity.
"My way of showing support, aside from being there for him, is picking the races he would love to run, and has loved running," said Cooper, 38, originally from Wales.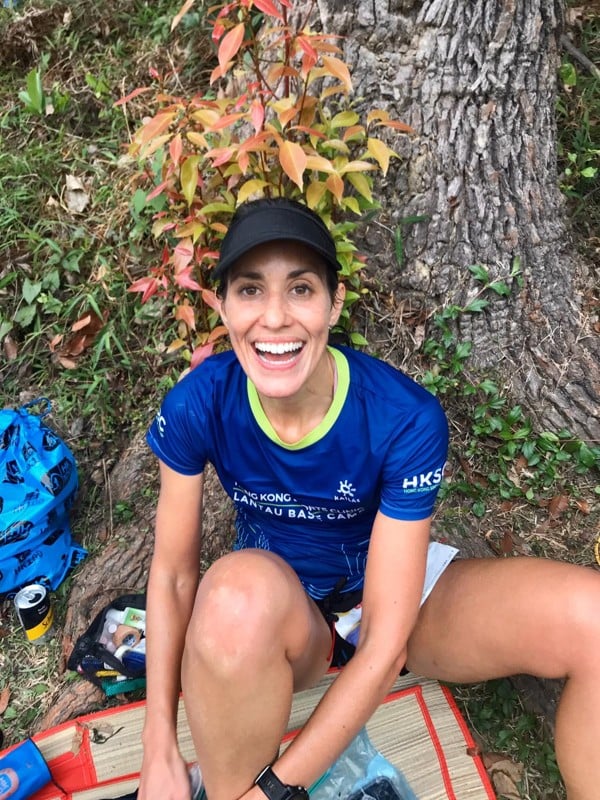 The first challenge was the cancellation of OTW. As Hong Kong was gripped by months of anti-government protests, the event, which was due to take place in November, was called off. But hundreds of runners turned up anyway. So Cooper set off but her family's situation soon got the better of her and by 25km she began to cry.
"I've never had a race where I've felt so low emotionally. A lot of it was dealing with what Nic, I and the family are going through. I've never had a chance to process it. That was a chance to process it and it was an emotional pain cave I never got out of," she said.
"But it was good. It was an incredibly cathartic experience to cry that much. Then, the burden lifted," Cooper said.
She worried it might happen again during the TNF, in December, but she was far happier during the race. The OTW forced her to be introspective and question all of her motivations. Cooper is very competitive, but as a result of her drive she had forgotten why she entered the races.
"It feels like an arrogant way of running that deep down I want to show how good I could be. All the runs I did, were for what? To show I could be better, I could push? But my coach, Andy Dubois, from Mile 27 Coaching, said if I hold onto these reasons to run, I'll have a very short career," Cooper said.
"So, when I ran OTW and all of my expectations were falling by the wayside I reassessed why I run. What's the point? I run because I love it. I love being on my own, I love being with my friends. I learn about myself on every single run. I've learned to accept every side of myself, warts and all, even the parts I don't like."
Her emphasis on "running happy" took her over the finish line of the HK100 in January, even though it was the week Tinworth went into a hospice.
"I'm not the person I was in OTW. I'm not the person I was in TNF or the HK100. You change after ever race. That is why I know I'll finish TL."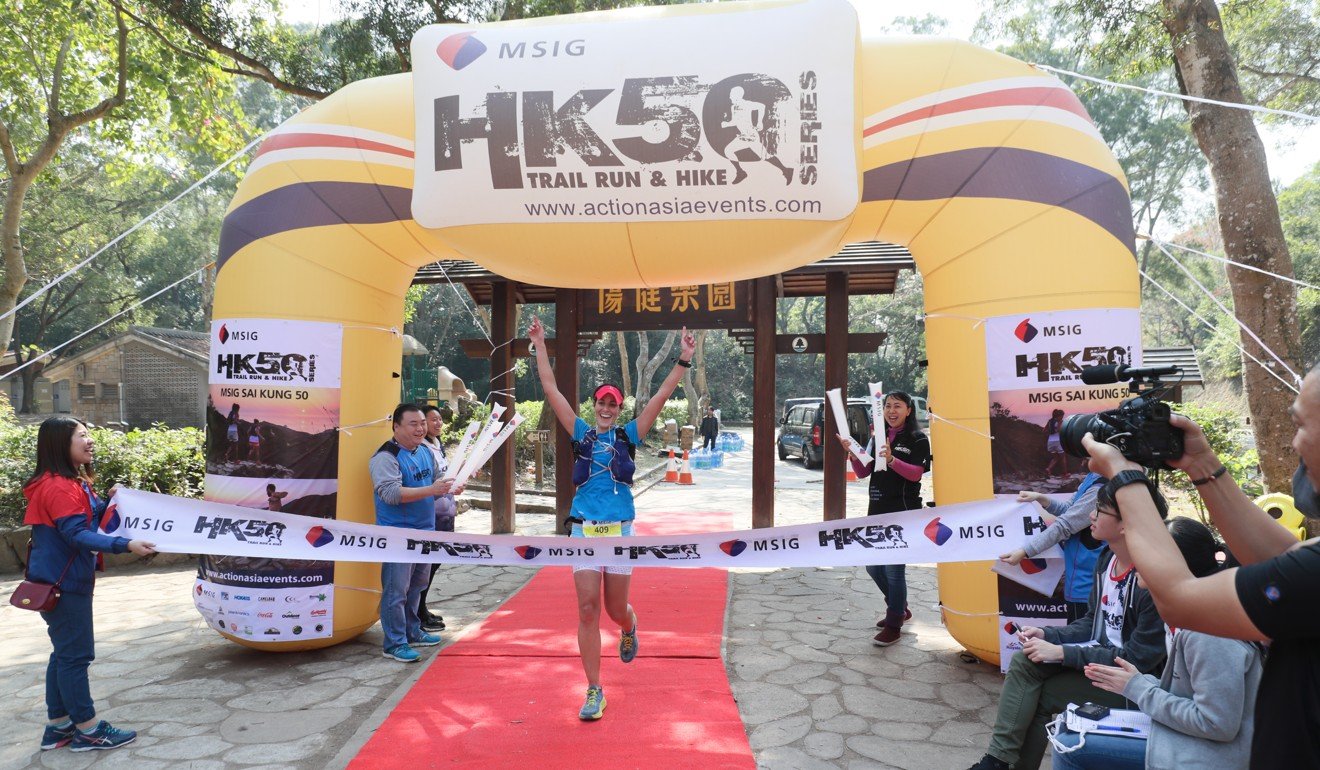 But another obstacle has arisen. The TL, due to take place on February 28, has been cancelled amid the spread of the coronavirus. Just like OTW, Cooper has decided to run it anyway. Testament to Tinworth's prominence in the trail running community, about 50 people have said they will run with her and support her along the way.
"What ultras do, they expose your weaknesses. Well, not weaknesses, but deficiencies. Ultras teach you to be vulnerable," Cooper said. "I don't like being vulnerable but vulnerability is a big part of building relationships. Another big learning is allowing people to help me, which has allowed me to still do this. It's OK to ask for help, and it's OK to expect it. Now all these people want to help and I think 'yes, more the merrier, they can run it in the name of Nic'."
Cooper feels "honoured" that the trail running community has rallied around her and Tinworth at this tough time. But there are surely more tough times to come and Cooper is at last learning is that she is ready for it.
Cooper hated being out of control. When unexpected events happened, it would throw her completely. But not any more.
"Do you know I realised I'm stronger than I think," She said. "These races, I haven't hit my goals because there's so much out of my control, but I can still survive within that uncertainty. I don't need to be in control of everything. I can survive this. Our minds are so strong."
You can donate to Cooper's The Brain Tumor Charity page here.