Nicole Chik, 13, had run just one 10km in her life when she asked her father, Andy Chik Wing-keung, if she could join him on one of the most gruelling running events going.
The government shut schools as coronavirus spread, so Nicole had time on her hands. With just a week's notice, she signed up to run seven 10kms, in seven days, on seven continents. Andy was already committed to running seven marathons as part of the World Marathon Challenge, and was delighted to have his daughter along.
The pair headed off to Antarctica for their first run on February 6. The weather was so bad on the Great White Continent, the Boeing 747 pilot refused to take off. A last-minute shuffle by the organisers and another plane was located.
The wind howled, and the temperatures were as low as -25 degrees Celsius. Quite the baptism of fire for Nicole.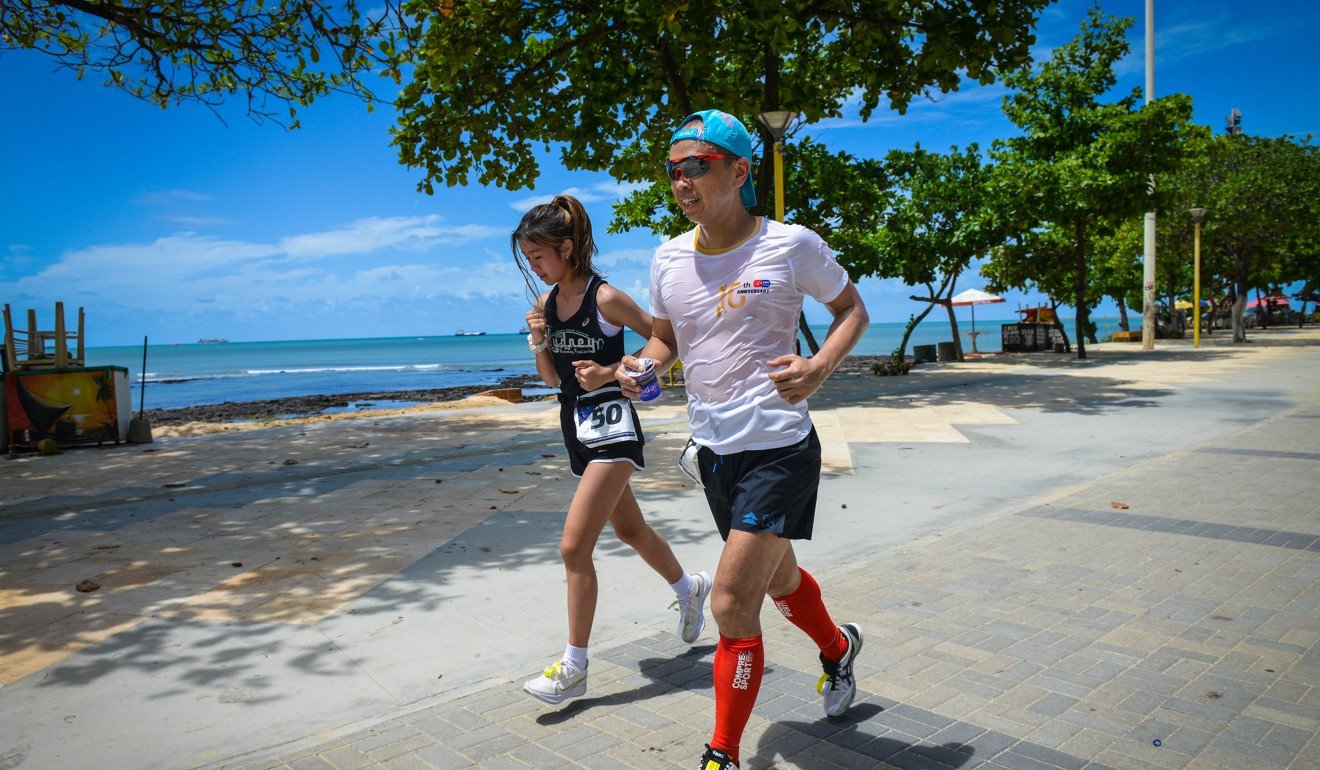 The wind almost knocked her over, and after just the first 3km, she entered a safety tent ready to give up.
"But a lot of runners went in, told her positive words and motivated her to continue," Andy, a Hong Kong insurance company, said.
"They told me not to give up," Nicole said. "Some of them don't normally run, like me, but they didn't give up. Some were injured and they didn't give up either.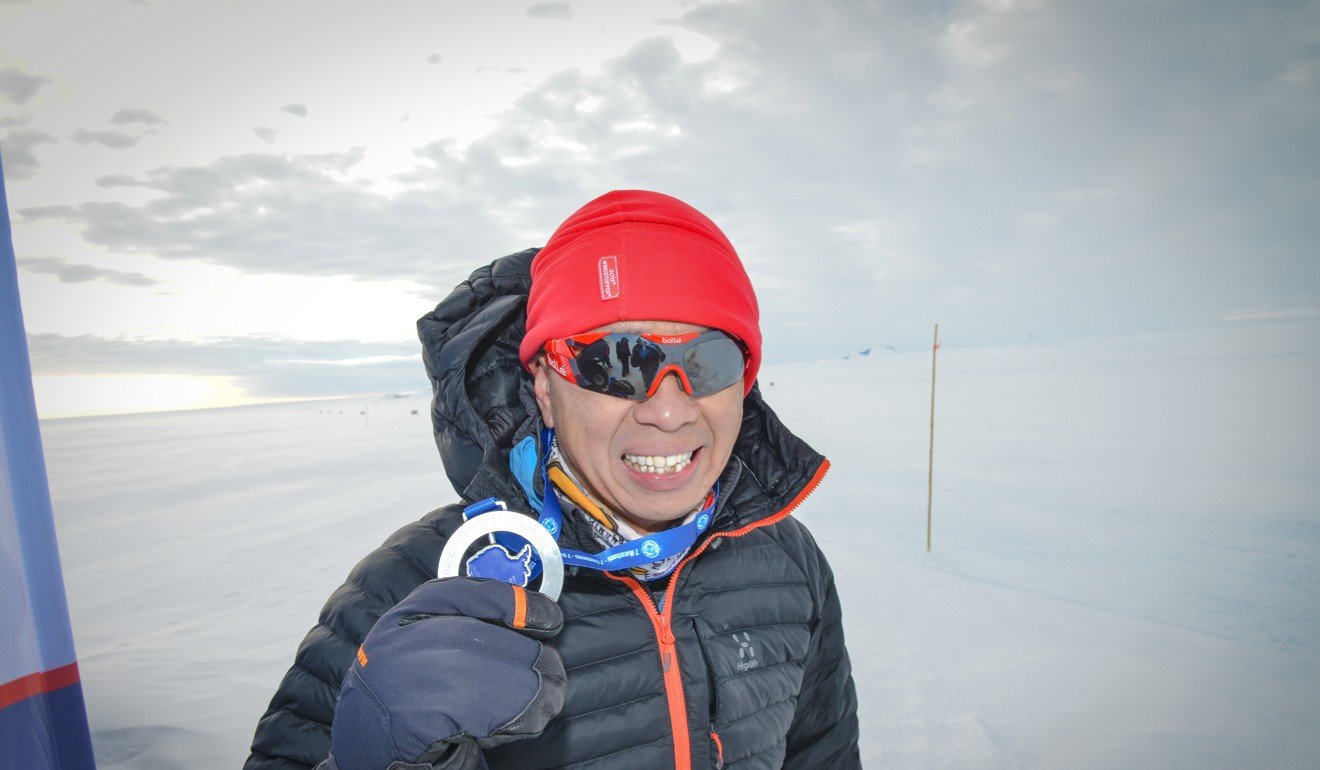 "If I'd given up, I don't think I would have been happy. It was so hard, it was so windy, it was almost blowing me away."
Andy said of all the seven runs, thinking about Antarctica made him the most proud.
"There were three or four runners who did not finish. She insisted on moving, even if she walked," Andy said. "She walked slowly and completed the race. It feels amazing to see a little girl finish her commitment in very bad conditions."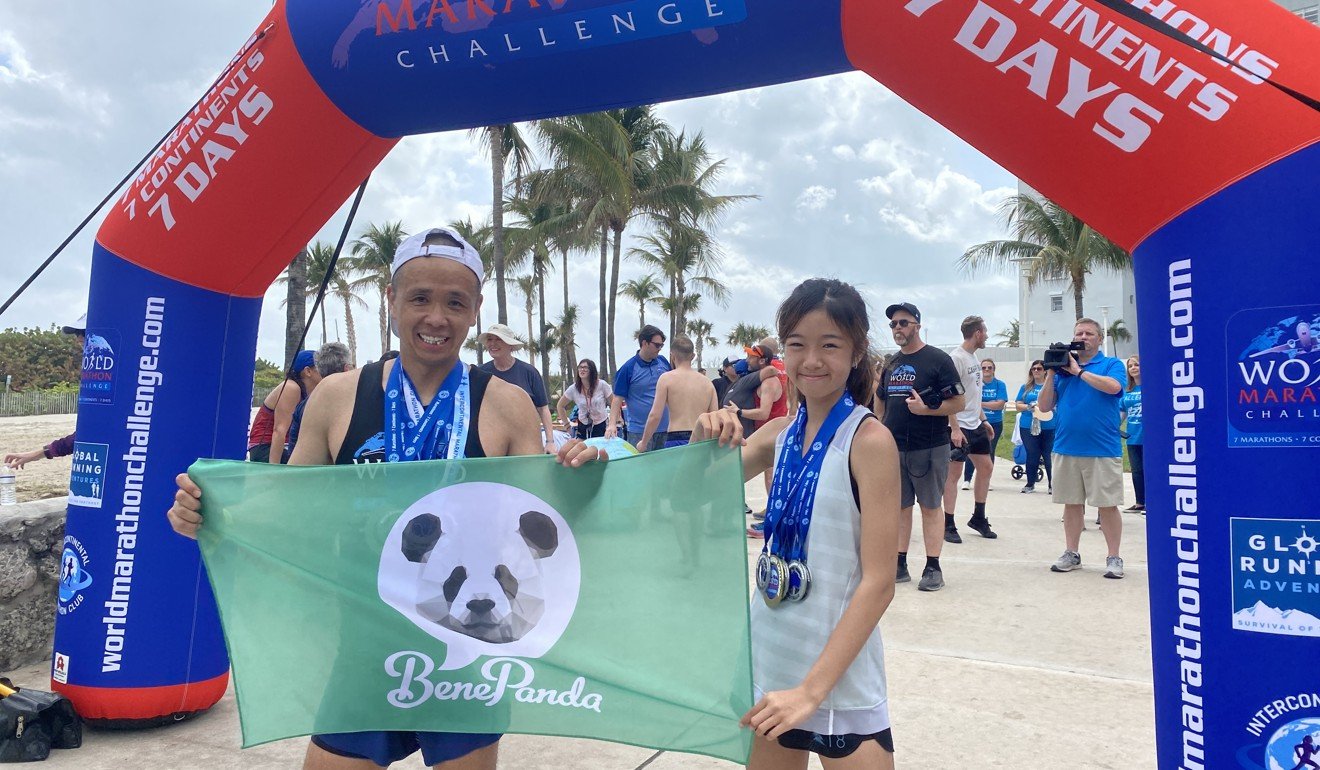 One down, six to go: Cape Town in South Africa, Perth in Australia, Dubai in the UAE, Madrid in Spain, Fortaleza in Brazil and Miami in the US.
It was a daunting task, but one that Andy, 47, is familiar with. He has already completed the World Marathon Challenge in 2017. He never thought he would try again, but in January, he changed his mind.
"There is a negative environment in Hong Kong since the summer," he said, referring to the ongoing anti-government protests and the coronavirus. "Many people are very unhappy, and there aren't too many positive messages. So I decided to do something positive, to leave Hong Kong for a while to get some fresh air. I feel better now, of course."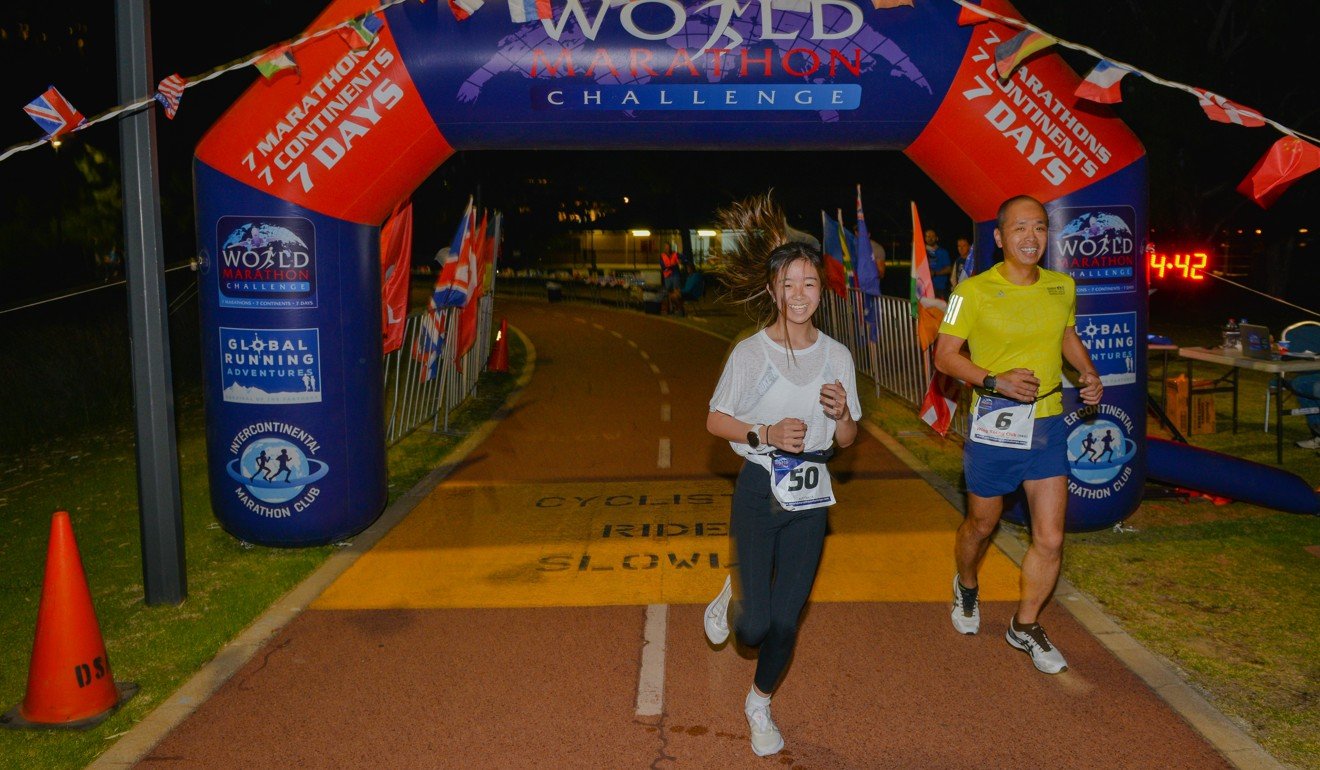 "If it was only me in the race I think that it would be quite similar to before, I didn't know how to make it a new challenge. But running with my daughter, around the world, for seven days, is quite a lot of fathers' dreams, but I made it happen," he said.
The pair would run 10km at the same pace, and then Andy would take off at his own pace for the next 32km.
But the fellow runners were so supportive and friendly of Nicole, that she decided to extend her challenge. On the last day, she ran 21km.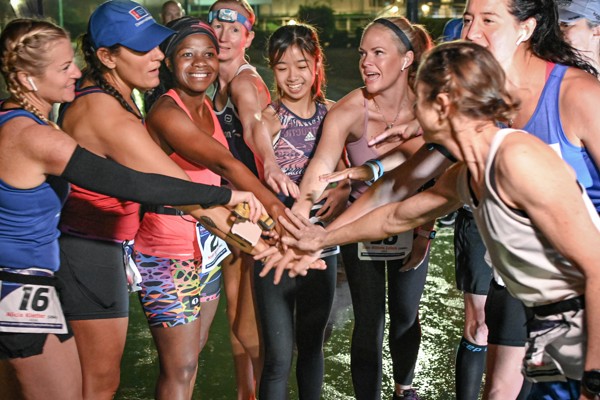 Andy said: "A lot of people were hurt, they had injuries, but they still keep running, keep walking, or even someone did it on crutches for the final day. So, she said I'm good enough to run more than 10km."
Nicole added: "I went to so many places, and I got to see so many people who were so amazing, so supportive. I got to see a lot of new things. I feel stronger mentally."
Nicole is not sure what she will do next, or even if she will keep running. She has, though, asked her father to introduce her to Samantha Chan, one of Hong Kong's best ultra runners, who works with Andy. Nicole is also inspired by Danish runner Kristina Schou Madsen, who won the World Marathon Challenge outright. With role models like that other challenges are likely to arise.
For Andy, he feels refreshed by his break from Hong Kong and positive that the city will bounce back from the tough times.
"I think a lot of marathons are the same experience as what Hong Kong is going through now," he said. "The last 10km is not easy, but you will finish it. The situation is not easy now, but the marathon will finish in time."