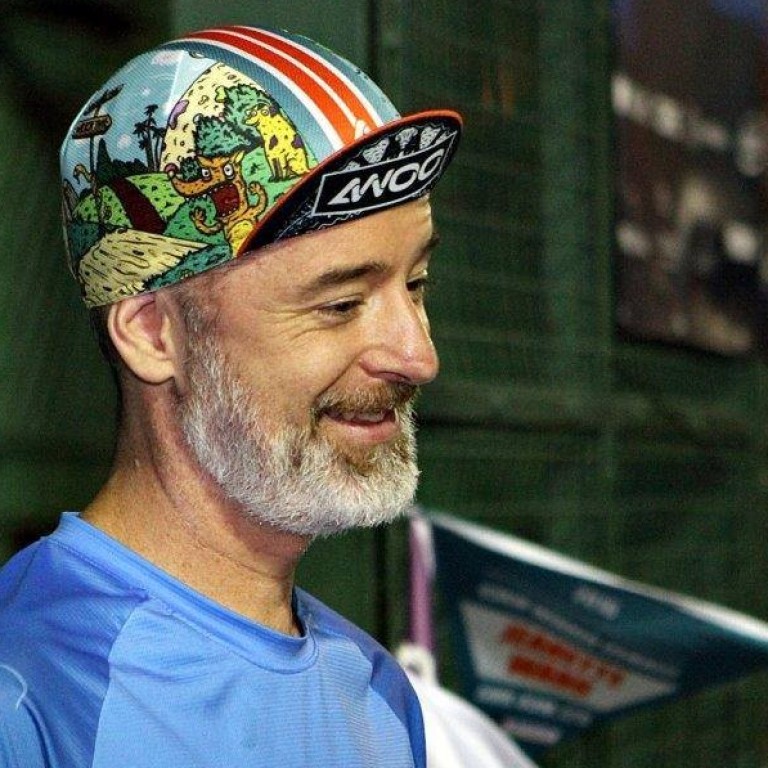 Nic Tinworth, Hong Kong trail running community legend, dies aged 44 after long battle with brain tumour
Nic Tinworth put on races in Hong Kong, but he was much more than an event organiser to the running community
Nic Tinworth, trail race organiser, has died aged 44 after battling a brain tumour for almost two years. Tinworth was the centre of the trail running community in Hong Kong, and so many runners were introduced to the sport through his efforts.
Tinworth was diagnosed with a brain tumour in 2018. He underwent chemotherapy but entered a hospice in January. He passed away in the early hours of Tuesday morning and is survived by his son Danny and his daughter Aelwen.
Tinworth founded a trail race company, RaceBase, in 2015 along with Steve Carr and Michael Ormiston. For Tinworth, the most important aspect of the sport was the community, and his love of the comradeship in trail running was reflected in the races he organised.
Each RaceBase founder has their own "baby" and Tinworth's was the 30km Country of Origin. The race format reflects Tinworth's approach to trail running – it is a three-member team race, all from the same country, in fancy dress representative of their home nation. And while it is a light relief amid a serious season, the course is an extremely difficult 30km around Lantau, over steep peaks like Tiger's Head; it is relaxed and community focused, but tough – Tinworth in a nutshell.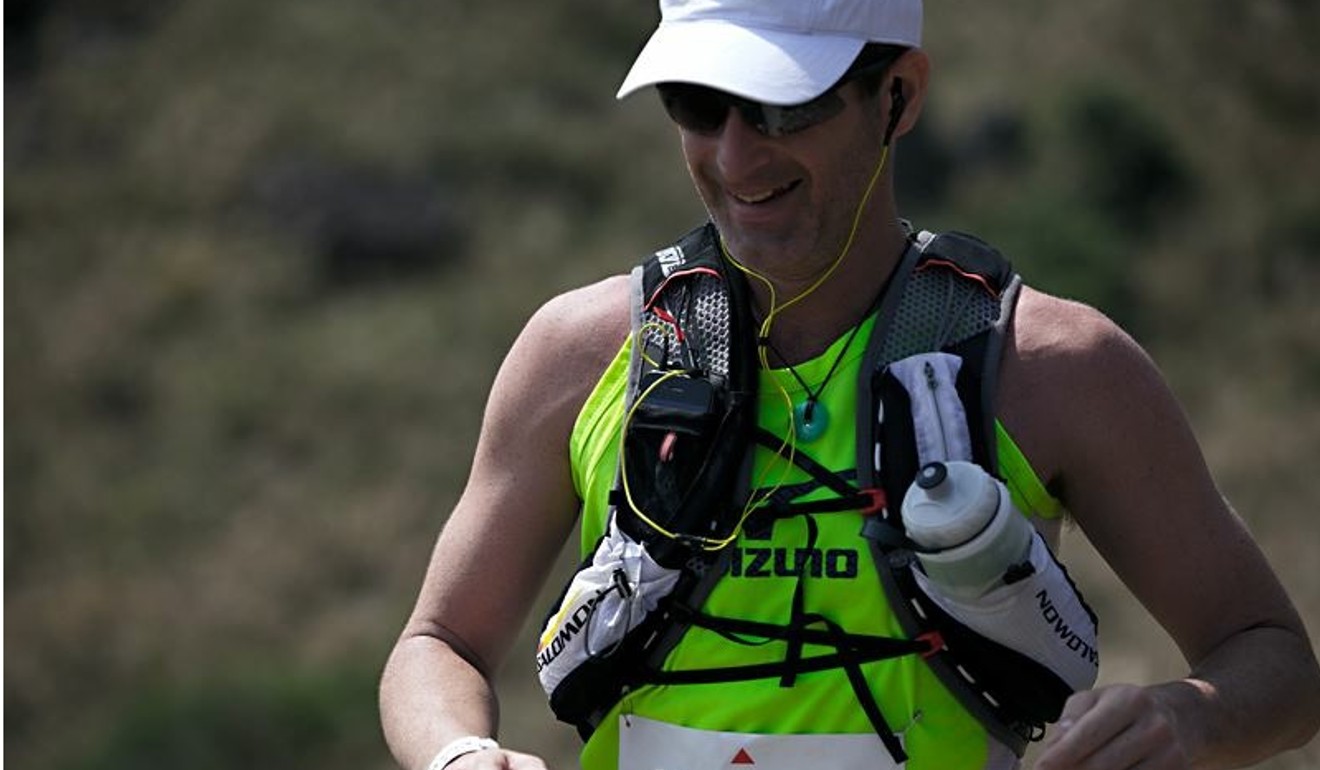 As trail running's popularity exploded in recent years, Tinworth was always on hand to welcome newcomers. He not only put on races, but organised more casual events like night hikes followed by drinks, open to all. His friends have described him as "magnetic" and as the centre of the community, though this is a tag the humble Tinworth rejected.
The expansion of the sport did not always sit easy with his core community values though. While other RaceBase races, like the 9 Dragons, saw great success in attracting sponsors like Hoka One One and some of the best trail runners in the world, such as American Magda Boulet, Tinworth was content with the Country of Origin being low-key, and as much about the beers at the finish as the result on the course.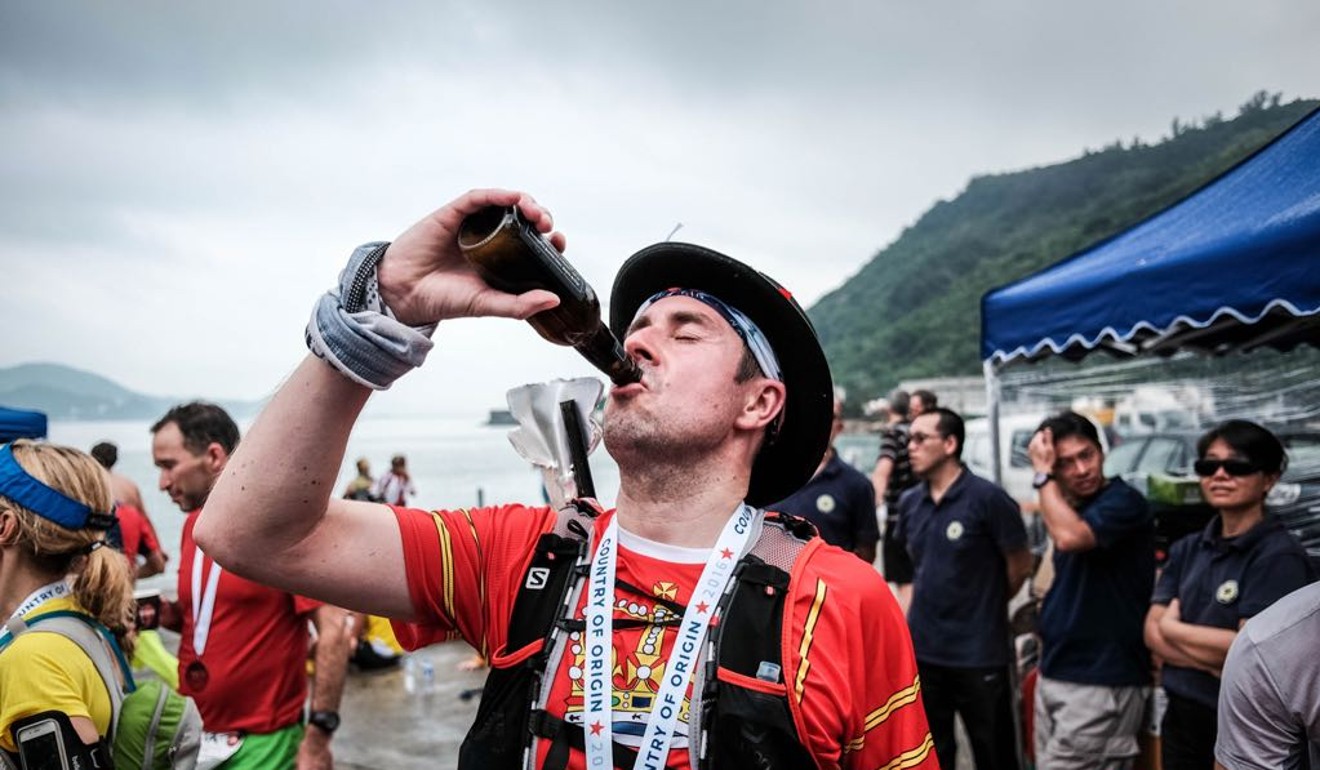 In the critically acclaimed book The Rise of the Ultra Runners, by Adharanand Finn, Tinworth is quoted as saying: "In previous years you could just turn up on the day and enter, but now the most popular races sell out in minutes."
But that is not to say he begrudged the sport's success. He stood as the guest of honour at the 2019 Vibram Hong Kong 100 and blew the start horn as hundreds of runners set off on the city's most high-profile race, packed with professional athletes.
For Tinworth, who worked for Ernst & Young in the city, trail running was also about freedom of expression, and an escape from the monotony of office life. Bucking uniformity was a theme throughout his life, and trail running was just the latest manifestation.
As a teenager, Tinworth was a committed skateboarder. After school, or on weekends, he and his friends would spend hours in the street going over ramps and doing tricks. Even then, his childhood friends have said Tinworth was the empathetic ear they would turn to during the trials and tribulations of teenage life. He made everyone in the group feel at ease and welcomed newcomers with open arms.
Music was another central part to Tinworth's life. The highlight was when he performed at Clockenflap in 2014. Again, music was about freedom of expression for Tinworth.
He was in a host of bands and self-released his own album, Pacific Northwest, in 2012. He toured Europe with his band Sunfactor in 2000, opening for acts including Snow Patrol.
However, it is trail running that truly defined Tinworth. Even as he lost weight, and had to learn to walk again after chemotherapy, he was bloody minded and decided to run a challenging trail race anyway.
In January 2019,
he finished the 12km Gurkha Trailblazer
. It took him a lot longer than it would have done at his best, but with the help of his friends he got around. He said he felt lucky to be surrounded by a supportive group and grateful to be back in the "buzz" of the community.
"It felt defiant," he said. "All the people I spoke to said I'd be lucky to walk around town. I thought 'f*** that', I won't let this [tumour] control any more of my life than it already does. I'll be damned if it stops me doing the thing I love."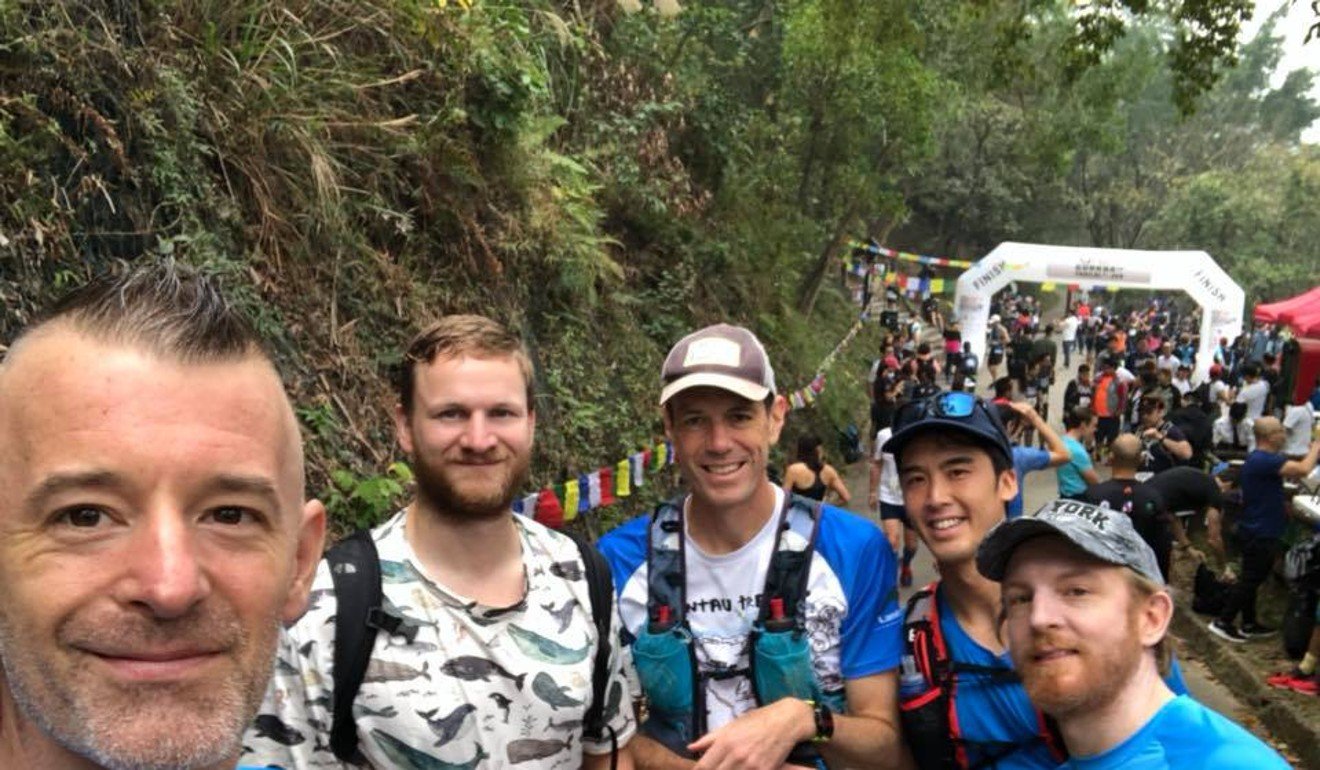 Tinworth leaves behind more than simply memories of his effect on the running community.
"I've been thinking a lot about legacy," he said when I last saw him in January. "What is legacy? My legacy is the amount I've raised for charity. Through RaceBase, we've raised HK$1.5 million. No matter when I'm gone, I've still raised that amount. When my daughter grows up, she'll know her dad raised $1.5 million for charity."
Tinworth's partner is running The Hong Kong Grand Slam – four 100km races in four months – for The Brain Tumor Charity. You can donate to her efforts and to Tinworth's legacy here.
This article appeared in the South China Morning Post print edition as: Tinworth much more than an organiser