"Go to an elite shopping mall in Riyadh, Saudi girls there used to all walk around in high heels, now they wear the latest designer running shoes – Luis Vitton, Kenzo. The new generation is learning more about fitness, there is an inclination to get fitter and healthier," said Cyma Aziz, a "foodie, social butterfly and fashionista" and runner since 2005, living in Saudi Arabia.
Aziz is a Pakistani but was raised in Saudi Arabia. She has recently swapped her presenter position on Saudi television for PR and communications at EcoTrail Al Ula – Saudi Arabia's first ever trail race that took place on February 8 this year.
EcoTrail Al Ula offered distances of 83km, 45km, and 10km as well as a 10km hike. Six-hundred participants from 51 countries attended. Two-thirds of the runners were Saudis and women ran alongside men.
Saudi Arabia is now in the midst of reforms to wean its economy from oil. Under the country's Vision 2030 plan, 10 per cent of the Kingdom's GDP is to come from tourism. Last year, Saudi Arabia introduced online tourist visas, relaxed the dress code for female foreign visitors and allowed foreign couples to share rooms without proof of marriage.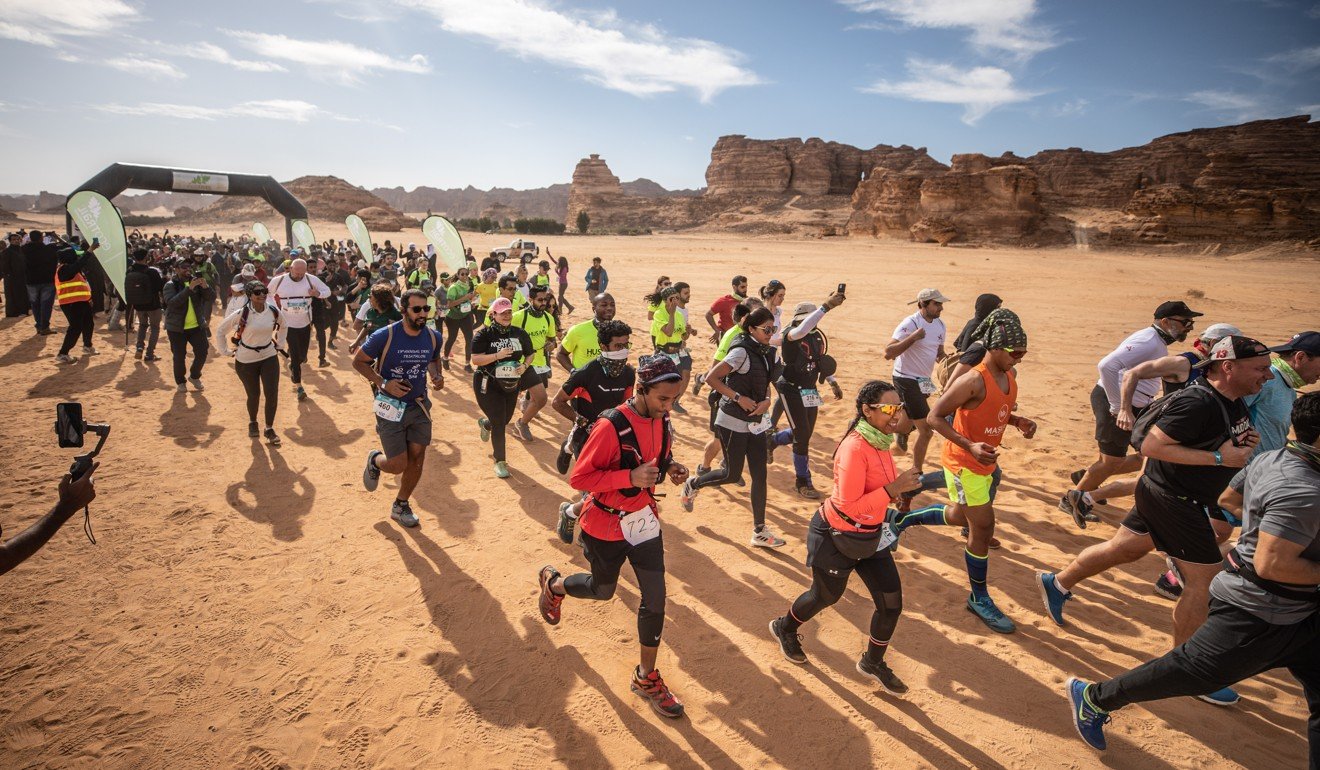 The region of Al Ula is expected to become one of the Kingdom's main tourist attractions. Two millennia ago the area was part of Nabataean Kingdom that created the famed Petra in Jordan. Al Ula is home to several, smaller Petras – such as the necropolis of Madain Saleh, a Unesco World Heritage Site.
In 2015, France signed a US$23 billion deal with Al Ula Royal Commission and the two sides set up a joint development body for the region. The French brought in a Paris-based company Run for You who organise trail running events around the world under the EcoTrail brand.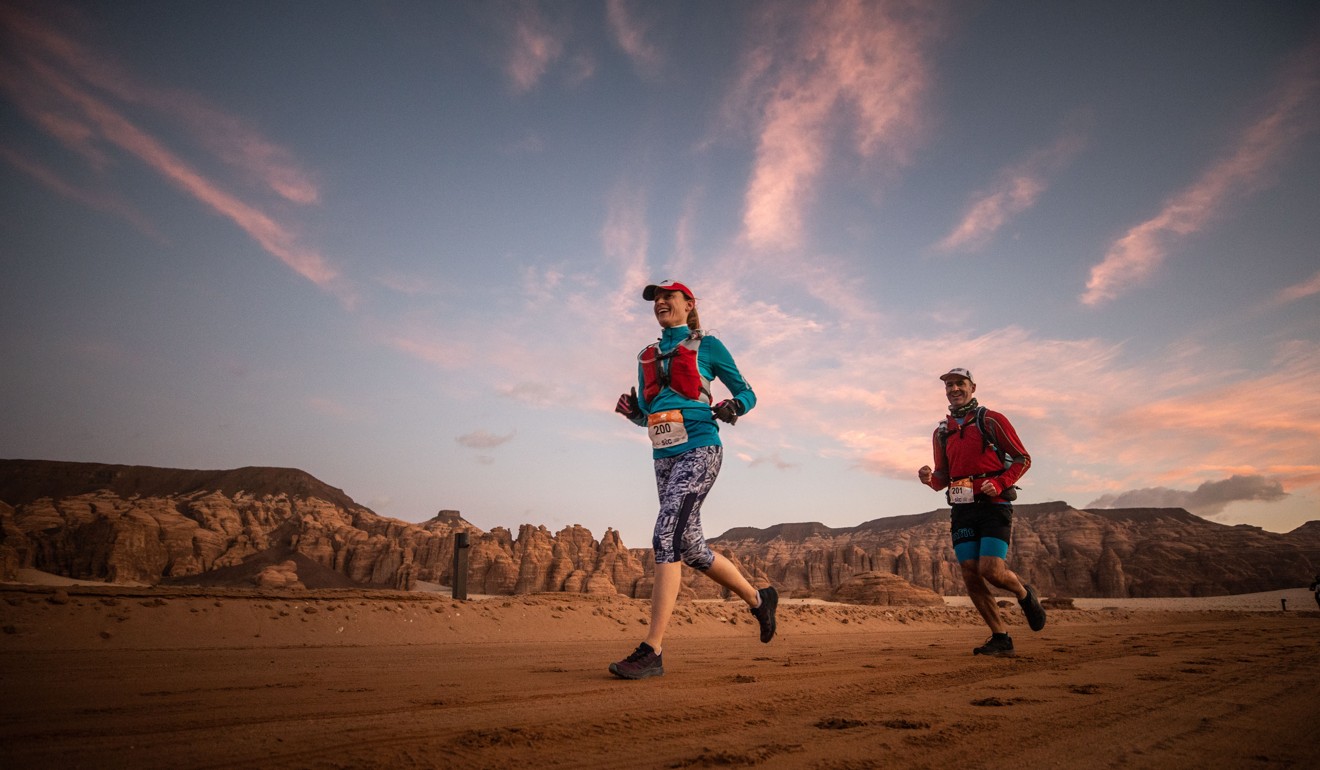 In Saudi Arabia, the French organisers expected to be tapping mainly into the Gulf expat market, but "were really surprised that Saudis registered in numbers", said Jean-Charles Perrin, the CEO of Run for You.
But insiders of the Saudi running scene said that there was now a genuine demand for running events in the Kingdom. Running now happily coexists with horse and camel racing, shooting, archery and falconry – traditional favourites among the Saudis, explains Nizar Al-Tuwaijri.
Al-Tuwaijri was the first Saudi in the 83km division of EcoTrail Al Ula. He started running in the US where he went to school and then university. Upon his return to Saudi Arabia he was pleasantly shocked to see 30,000 people turn out for the first Riyadh Half Marathon in 2018.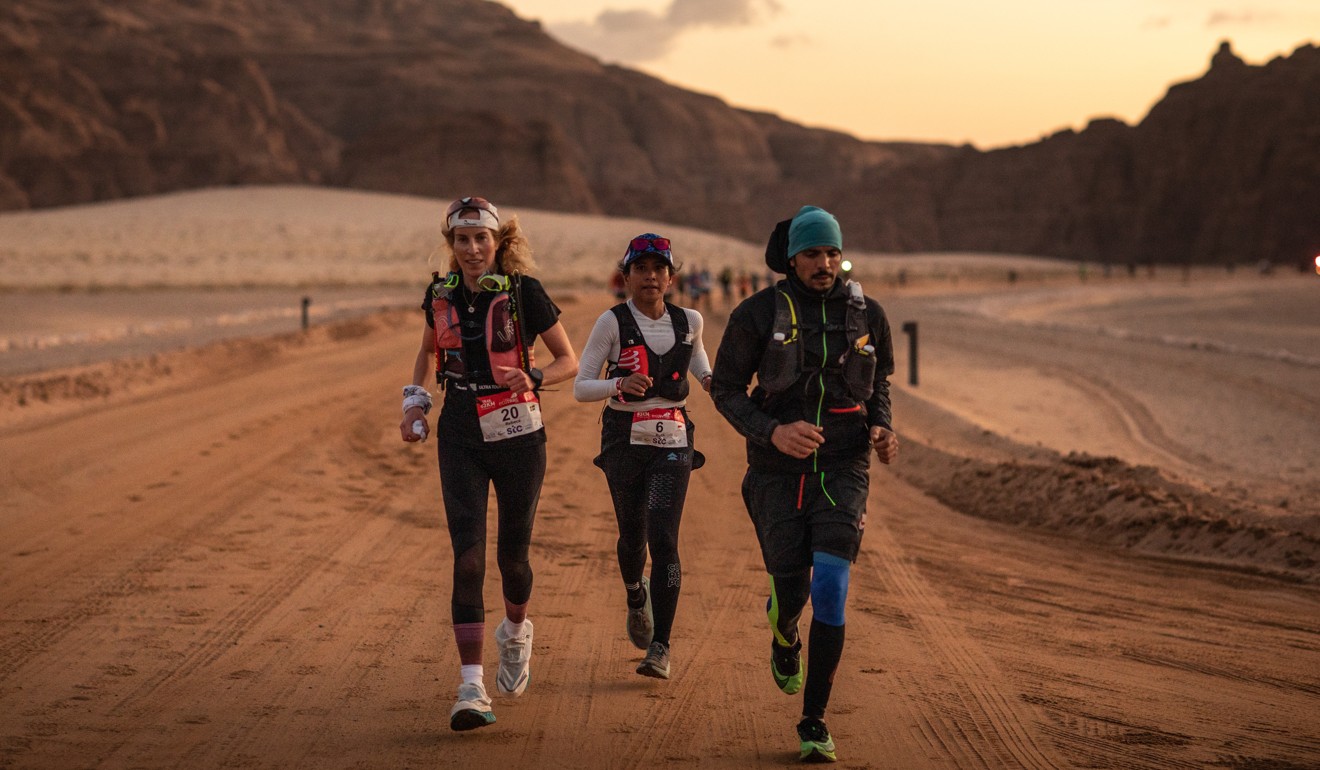 He then founded his own running club in Riyadh, calling it R7 – "running seven days a week".
"We now have up to 40 people turning up on Friday – our long run day. It is now 60 per cent Saudis and 40 per cent expats who come from everywhere – Nigeria, Belgium, Jordan, Mali," Al-Tuwaijri said.
"When we first started, we even had separate WhatsApp groups for our male and female runners. But now women running with us [men] has become normal. We do our marathon training together, stairs training together, have club breakfast together," Al-Tuwaijri said.
His sentiments are repeated by Aziz. "I am on the committee of Riyadh Road Runners, the oldest running community in Saudi Arabia. We have been here for 40 years. We recently hosted a Colour Run and hundreds of males and females ran together, women did not wear abayas, but were dressed modestly, with arms and legs covered."
In Al Ula, many female runners wore the standard trail running attire – short sleeves and leggings. The female winner of the 83km division was American Amy Sproston. Celebrity elite ultrarunner Michael Wardian, from the USA, won the men's category.
Wardian, who has raced in dozens of countries, said: "It was a watershed moment – the first trail race in Saudi Arabia. The nature was beautiful and quite untouched. The course was challenging without being overdone and arbitrary. I really enjoyed the people. [They are] passionate and excited to have athletes and visitors."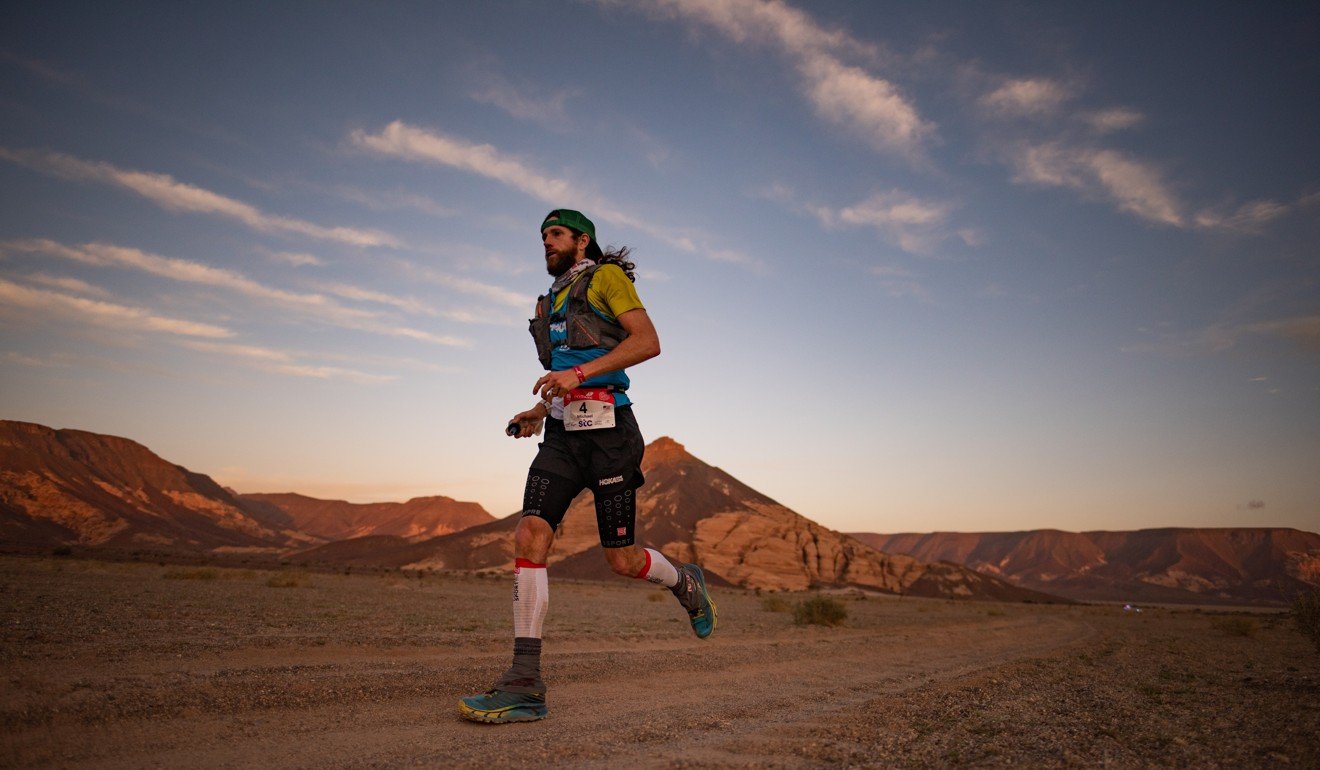 Trail running seems to be taken very seriously by the Kingdom's authorities. According to Aziz, Amr Almadani, the CEO of the Royal Commission of Al Ula, took photos and excitedly mingled with the runners at the race. "He said to me – there is a part where the runners have to scramble up the rocks," Aziz said. "That's how involved he was, he knew everything about the racecourse."
This is good news for Al-Tuwaijri, who has recently set up his own race organising outfit – Race Arabia. A graduate in business and finance, Al-Tuwaijri plans to offer his services to the Saudi authorities. EcoTrail Al Ula is unlikely to be the only trail race in Saudi Arabia for much longer.