Hong Kong-based Janine Canham has a new, forgiving mindset after being forced to withdraw halfway around a unique marathon.
Canham, 55, was in Antarctica on her second of seven marathons in seven days on seven continents (777), known as the World Marathon Challenge, as her feet became waterlogged. The part of the continent is usually mild at that time of year, but the weather was ferocious and the wind howling. Her wet feet began to crystallise. The race director ordered her to have the doctor take a look. By the time she had gone into the Russian base, waited for the doctor and returned, she was told she was out of time.
"That was really disappointing but I immediately made a decision to put it at the back of my mind because it was only day two and I didn't want it to ruin everything for me. If I immediately took a negative view, it would effect the rest of the experience," she said. "I'm usually very hard on myself, but because it wasn't my decision – it wasn't because I found it too cold or miserable – I thought I'd draw a line under it and move on."
The bad weather delayed the group's initial flight to Antarctica, so they ran the Cape Town marathon first instead. The additional flight to Antarctica after the clock had started compressed their time frame. So there was no wiggle room for her to run on and still make Perth in Australia, Dubai in the UAE, Madrid in Spain, Fortaleza in Brazil and Miami in the US.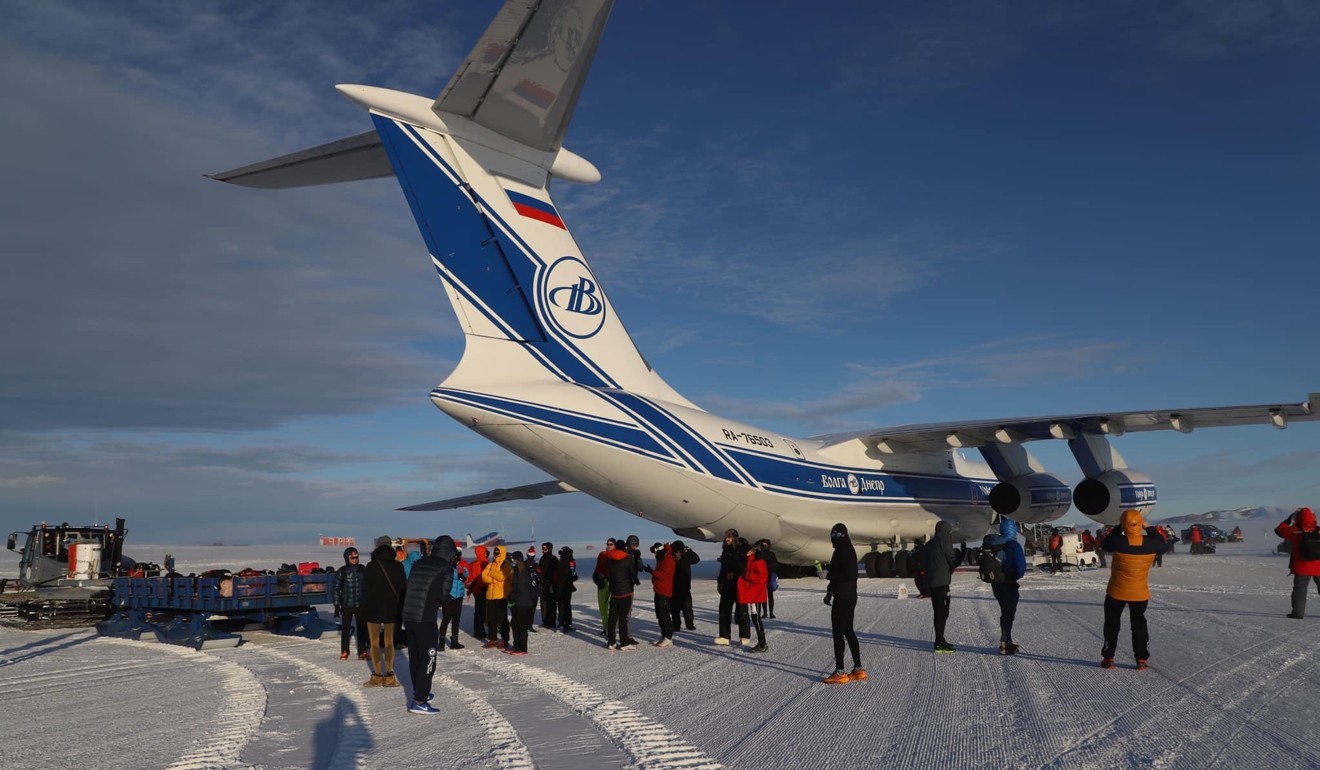 "I've never felt like this before, I'd usually be upset for days or weeks if I didn't finish something I started, but I was pragmatic."
Her new mindset was developed slowly before the event. Firstly, she had injured her knee so had to readjust her goals and let go of any fast times she had in mind. She is sponsored by Joint Dynamics running gym, but even they could not heal her knee in time. Canham also worked with sports coach Olivier Courret, founder of Mind Your Brain.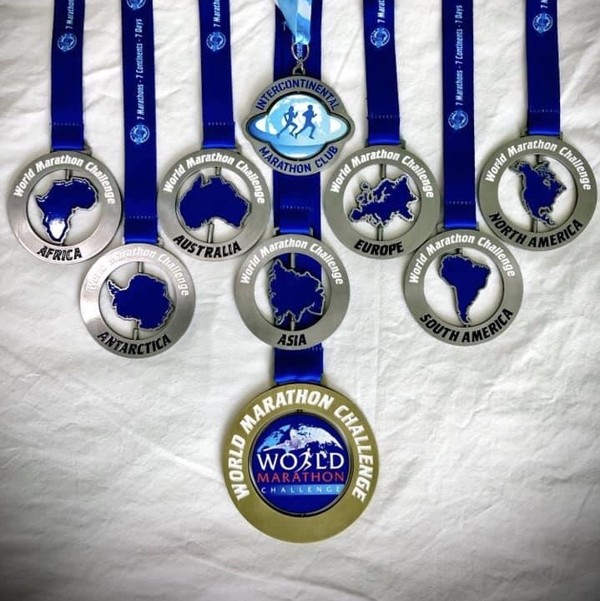 "Olivier taught me to be more accepting of things and be a lot calmer and change my focus so if I had to deal with a disappointment, if that happened I had to immediately put it in the back of my head and move on," she said.
With the knee injury, Canham moved her focus towards maximising fundraising for Rebuild, Unite, Nature (RUN), a Hong Kong refugee charity.
"I think that made a difference because my end motivation was how much I raised, rather than if I succeeded in my personal goals," Canham said.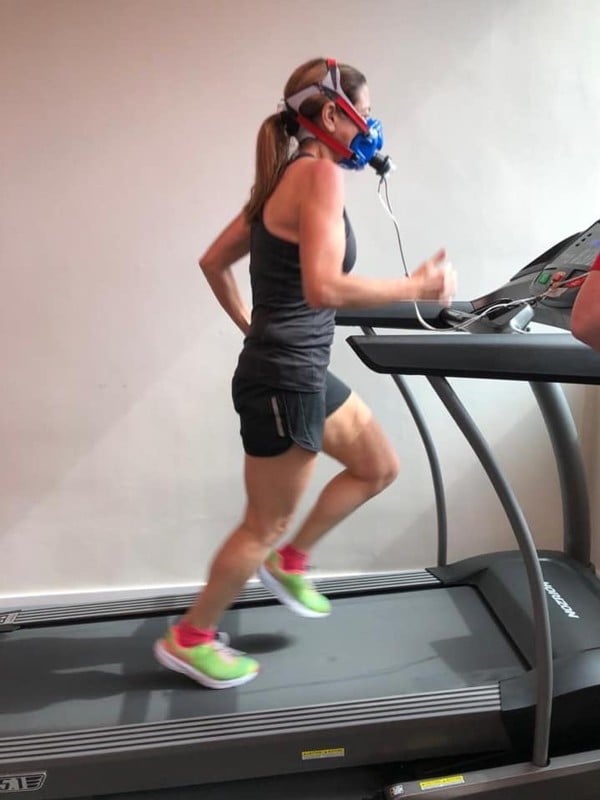 "I've never not finished an ultra, even when I'd broken my back. But there is a difference between stopping yourself voluntarily and being made to stop."
Canham chose RUN because she is also a refugee. As a young girl she had to flee Lebanon, narrowly avoiding massacres and never seeing some family members again. In the build up to the 777, Canham raised funds by getting others to run seven marathons in seven weeks. RUN volunteers, 60 refugees and 13 teenagers amassed over 1,000km in the seven-week period.
"I didn't want to do it for the refugees, I wanted to do it together with them," Canham said.
Canham is unsure if her new-found attitude will carry over into her next challenge, given the choice to drop out of the Antarctica marathon was made by someone else, but she does not think fear of failure should be an excuse not to try.
"Even though something went wrong, I think I've still had the adventure of a lifetime, met some amazing people and run six and a half marathons on seven continents in seven days," she added.
You can donate to RUN via Canham's page .