The Action Asia Healthy Hike and Run is going ahead this Sunday despite the coronavirus, and the race director believes trail events need to get used to new norms around hygiene.
Almost all trail races have been cancelled since the start of the outbreak, with the exception of the King of the Hills races, organised by Keith Noyes. Action Asia director Michael Maddess said it was the same during Sars, with just his races and Noyse's going on, although there were far few races to cancel 17 years ago compared with the packed calendar now.
"We always wanted to go ahead with the Healthy Hike and Run, but in the Hong Kong trail running community there is never going to be a consensus," Maddess said. "We knew from a safety standpoint we could go ahead, and safety is always first at Action Asia, but you're never going to keep 100 per cent of people happy."
The event starts in Tai Lam at 8.30am, with two distances, 13km and 5km. It's the 11th edition of the Healthy Hike and Run, but this year there will be a host of safety measures. Participants have to bring their own water bottles but they will not be allowed to touch the refilling containers. The Action Asia staff will refill bottles for runners and ensure that the opening is never less than six inches from the spout. Runners are encouraged to bring enough water to last the whole race, and their own food. There will be checkpoints but they will not be stocked with oranges or other potentially unhygienic foods. Bananas are usually cut in half for runners to grab, but they will be handed whole and unpeeled instead. Runners should bring their own sanitiser and wear masks on public transport to and from the event.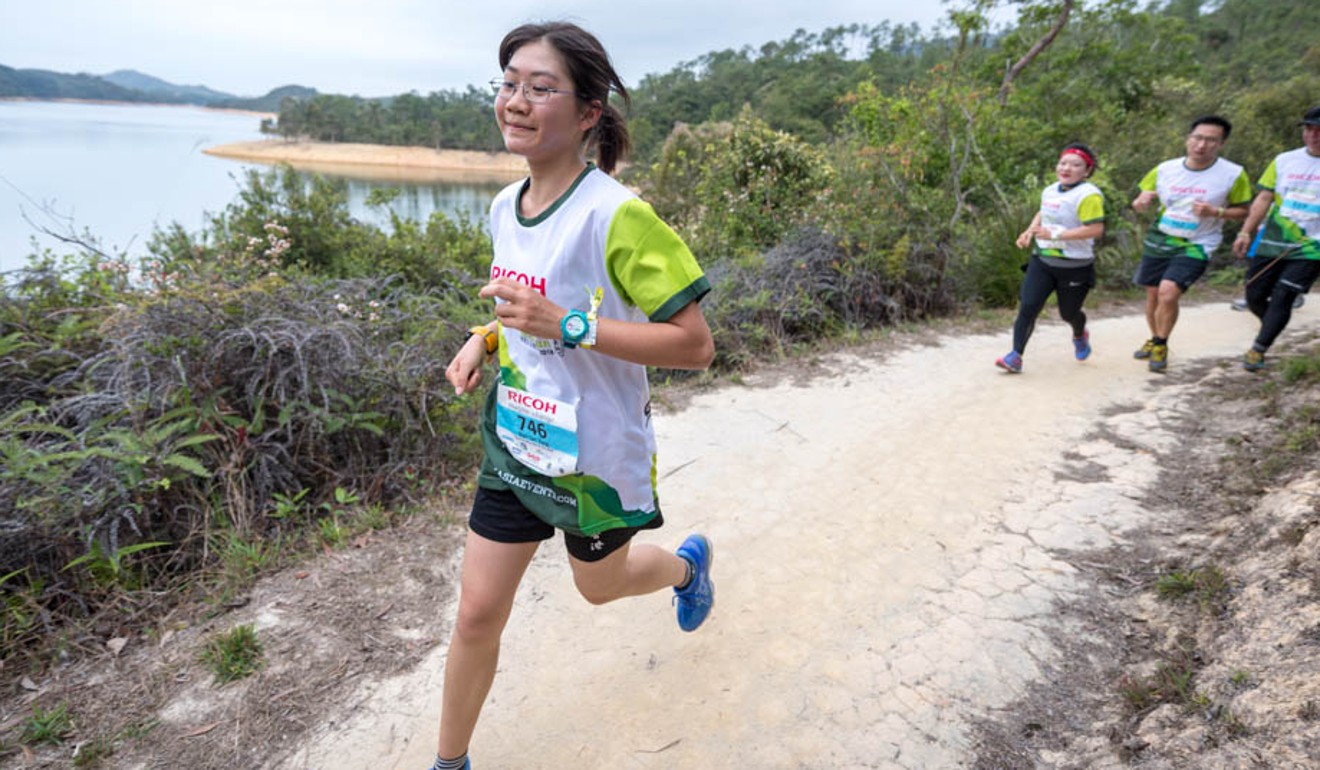 "We're trying to keep it simple," Maddess said.
Action Asia's Sai Kung 50 was postponed from February 15 to March 22. Maddess said there was a lot of negative news coming out that week and no one knew how quickly the virus would spread. Without enough news to make an informed decision they decided to postpone, though he regrets the decision in hindsight. Fortunately, Action Asia had permits for a sprint event in March and the Agriculture, Fisheries and Conservation Department allowed them to extend their distances to accommodate rescheduling of the Sai Kung 50.
Maddess said this was not a passing phase. Even if the coronavirus threat subsides, there may be other viruses lurking ready to spread in a globally connected world. So, runners should prepare for new norms.
"The Hong Kong outdoor community is so close, everyone greats each other but maybe the trail community needs to think of new ways, instead of shaking hands, like touching elbows or even touching feet," Maddess said.
"There is going to be a limit to crowd gathering not just in Hong Kong, but worldwide, but I believe when you're doing stuff outside, encouraging health and washing your hands, that's good," he said. "But moving forward, the community needs to embrace new strict rules around hygiene and social distancing. That's not to say the outdoor community will die, but they will get used to new practices."