Top ultra runner Dylan Bowman has struggled with self-doubt for over a year, but is now emerging from his low by focusing on "emotional fitness".
"I've lived such a charmed life, in my entire life this is the first time I've ever dealt with a prolonged low point," Bowman said.
"It was never a question of whether I'd share it. It just felt like something worth sharing. We live in an age when it's really important to share this stuff and not just glorious sunsets and pictures of trophies. It's important to be real and share how we really feel."
The American's resume speaks for itself – second at the Ultra Trail du Mont Blanc's TDS in 2018, winner of the Ultra Trail Mount Fuji the same year and North Face Endurance Challenge winner in 2017, among other victories. But Bowman's issues began in January 2019 when he was in Hong Kong for the Vibram Hong Kong 100. He became very ill on arrival, attempted the race anyway but did not finish.
"But even before that I wasn't feeling myself on a mental and physical level. I fell out of a groove – my training wasn't going well. I wasn't feeling strong, healthy or energetic. That was outwardly manifested when I went to Hong Kong," he said.
Bowman put it down to bad luck "without paying attention to the deeper things I needed to address".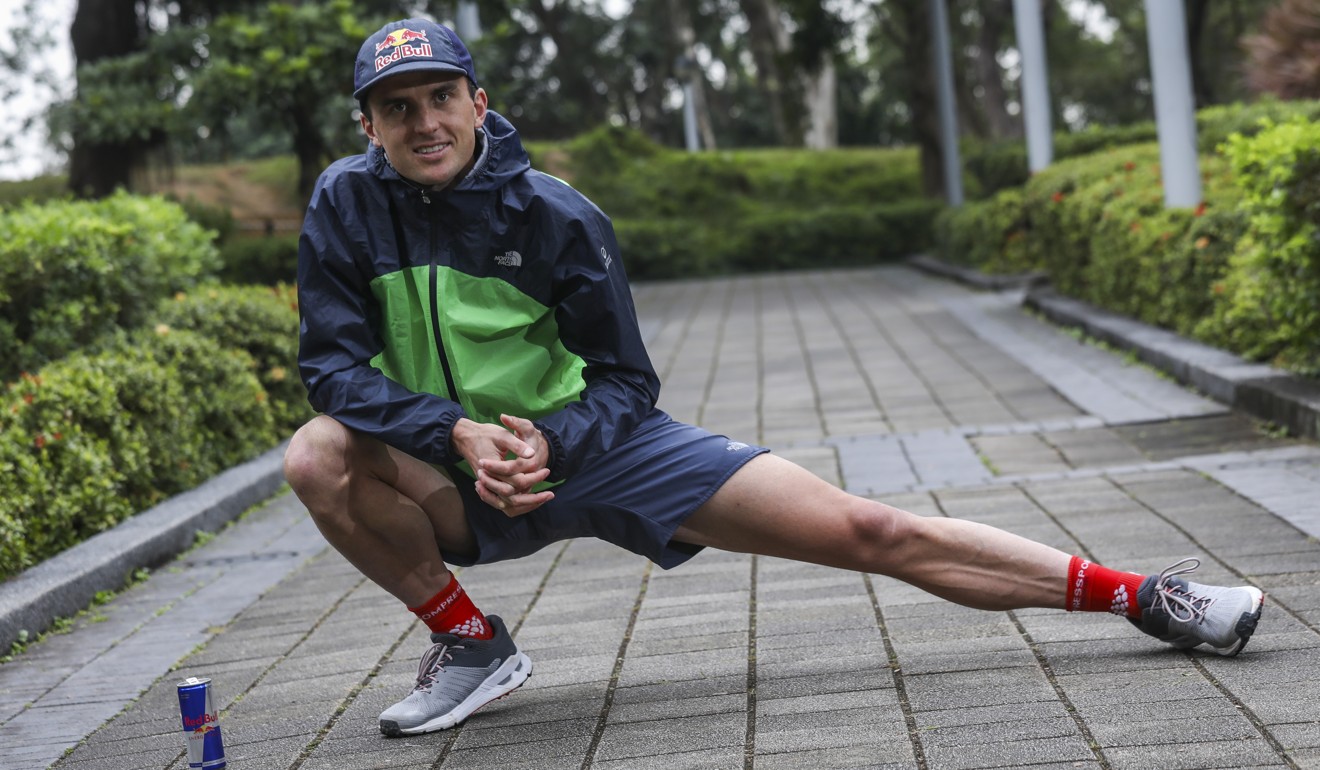 He got ill again in Spring before another race. Then he broke his ankle, and developed severe tendinitis when it the break healed. During a cycling trip he fell, dislocated his shoulder and was concussed.
"When that happens, when you're an athlete and that's your whole identity, it thrusts you into uncertainty – 'Maybe it's not coming back? Maybe this is the new normal? I'm not going to be compete at the same level, and my body is not going to be able to handle what it once did', and it's hard," he said.
Bowman is turning 34 next week and had began to wonder if he had passed his prime. Having always been healthy and competitive at a high level until 2019, he was "completely lost".
"I began trying to decouple my identity as an athlete from the core of who I was as a person," he said. Bowman reflected and realised that joy came in the act of running, and in the relationships and powerful experiences it gave him.
"It's not in sponsors and trophies and wanting to prove myself. That is where I had got caught up," he said. "I thought, 'I'm injured, therefore I'm not able to win races, therefore people aren't going to care about me, therefore I am a bad person'."
He went on a personal journey to try and focus on why he loved to run, and how he was not defined by his results.
"It sounds basic, but for someone who has been an athlete their whole life, who has never been injured before, it was a really rocky road for me to come to that understanding," he said.
Bowman developed a more disciplined meditation routine and saw a therapist. He also read a book called Reboot, by Jerry Colonna, which helps executives overcome their own psychological barriers. He was struck by the parallels between athletes and executives, both of whom are very focused on a task, and experience incredible highs and lows in the process.
"It was very useful in making me think, 'Why do I feel the way I'm feeling now, why am I putting all of my self worth in my ability to run fast over arbitrary courses?'" Bowman said.
"Not only does physical health get better when you practise emotional health, but everything like your training and fitness does too. It's just as important to train your emotional fitness."
Bowman's breakthrough came on the first weekend of March, when he finished third in the highly-competitive Transgrancanaria.
"I'm feeling as if I'm nearly out of the woods, so to speak. It feels good. I've always set my career up to be someone who has longevity," he said. "Long-term competitiveness is at the forefront of my strategy in terms of how I set up my career."
"Even though I have 10 years of professional running under my belt, I still feel as motivated and driven as ever," Bowman added. "Physically I really do now finally believe I can get back to where I once was."