Micheal Wardian was 281km into a race with no end with he came close to quitting, but some tough love from his wife pushed him on for another 141km to claim victory.
"I don't want to be here any more. I'm not having fun. I'm not digging this. I did some walking," Wardian said. "I was running a 0.44-mile (709-metre) loop. I got back from that and I told my wife I don't want to go on any more. She asked, 'Are you hurt?' I said no. 'Well, that's not a good enough excuse.'"
Wardian was in the middle of the Quarantine Backyard Ultra. The race is based on Big Dog's Backyard Ultra in Tennessee where participants run a 6.7km loop. They have to start the loop every hour, on the hour. They keep going until there is just one runner left. But with lockdowns and restrictions, the race was hosted on Zoom by coaching company Personal Peak. Over 2,000 participants ran different courses around the world, some on treadmills, others doing small laps in their neighbourhoods, some doing laps indoors. The fourth last person standing, Anna Carlsson, was running loops around a frozen lake north of the Arctic Circle.
Wardian, 45, was running loops outside his house in Virginia, with his wife Jennifer manning the home made aid station. He ran for 63 hours, a total of 422km.
"After her tough love I thought, 'heck yeah, it really isn't a good excuse', and I ran my second fastest lap," Wardian said. "If I'm going out I'm going out knowing I gave it my all. It was awesome. That is sometimes all that needs to happen. It was just what I needed – that tough love. It reminds me of the Spartan women who told their husbands, either come back with your shield or come back on it. That's exactly right."
Before the race, Wardian set himself the target of 300km. He had run that distance before in one go, but once he passed it, his target kept on extending. Eventually, as he hit 60 hours he began to sense the 68-hour record was within his grasp. There were just two runners left – him and Radek Brunner on a treadmill in the Czech Republic. Both were looking strong and the race seemed set to go for an eternity.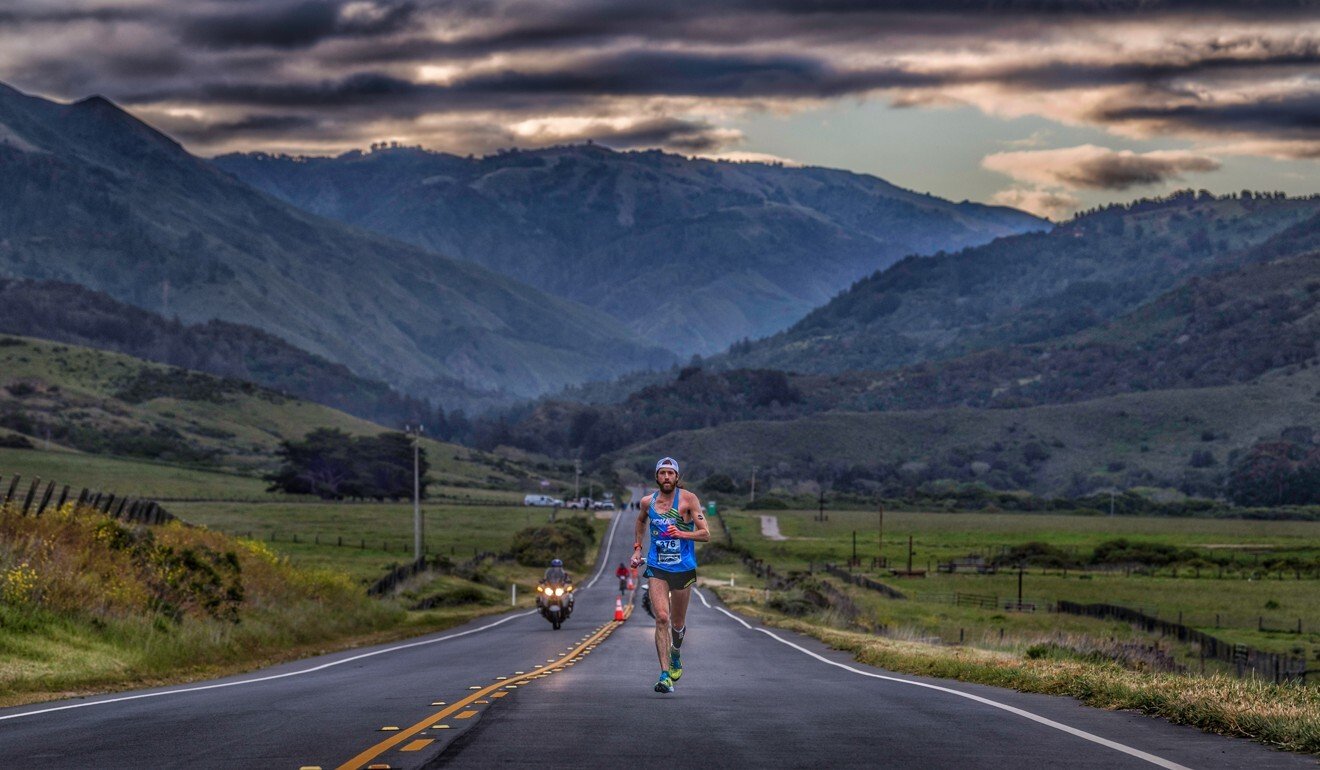 But then disaster struck for Brunner. He had his Zoom on mute and his tablet lagged, so missed the buzzer. The live audience watched as he stood on the treadmill waiting for the signal to start running, unaware he'd missed the cue.
Spectators could see him receive a call live with the bad news and he seemed incensed to lose on a technical fault. But later he posted on Facebook.
"We were both ready for the next rounds and maybe we were ready to beat the record 68 rounds. Maybe next time," Radek wrote. "I'm sad, but I'm not mad at Personal Peak. It was my fault what happened and they only acted according to the rules. Although very strict but according to the rules. And I as a racer must respect them."
Wardian said he called Radek and he seemed "distraught".
"But everyone knows you have to leave on the hour in whatever country you are," Wardian said. "If you haven't left when the clock strikes midnight, one, two or whatever you have a problem. But I feel bad for him. I think he could have gone further.
"I wish we would have been able to go further. It's a long time to have to recreate to push further. It's unfortunate. Both of us were having one of those ideal epic days. It was an incredible battle," he said, "but the rules dictate that the winner is only allowed to do one more lap after the second last person drops out."
The main issue for most runners is the monotony, but Wardian said that is not an issue for him. Wardian focuses his mind on food, water, ice, pace and possible blisters. But this time, after a couple of days he listened to some audiobooks and podcasts.
His neighbours came out and cheered him on, too, which he was grateful for.
"It was pretty cool that it bought the whole community together," he said. "The week before I ran a 2:33 marathon on the same loop and they came out and supported and they joked, 'what are you going to do next week?'."
Wardian always wanted to run the Backyard Ultra and now is looking into the qualifiers for the traditional race in Tennessee, if the coronavirus abates in time. For now, it is back to normality.
"I'm a partner in a ship broker and I knew I didn't have anything on Monday. I had things on Tuesday, so it's fortunate it ended when it did," he added. "About 20 minutes after I got home I was working on stuff and it feels like I've been working since."