Alexandre Clovirola is taking on an epic 228km challenge in Hong Kong to raise money for Paris Hospital and to bring the great outdoors to his French colleagues stuck inside during the coronavirus lockdown.
The Hong Kong-based Frenchman plans to run the 100km MacLehose Trail from Wednesday afternoon to Thursday afternoon and then the 50km Hong Kong Trail on Friday. He will run the 78km Wilson Trail over the weekend but only if he "unlocks" it by raising 3,000 euros (HK$25,500).
"The original idea was every 10 euros I'll unlock a stage of the MacLehose, but I'd raised 900 in the first few hours," he said. "We needed a second milestone so that's the Hong Kong Trail. Now, if I reach 3,000 euros, I'll also do the Wilson trail.
"In France, they are starting the fourth week of lockdown, the people in my neighbourhood are working from home, so I will make Zoom calls so they can follow," Clovirola, 30, said. "Every time there is something to see, the beach, the dam, the ridges, I'll call so there is a lot to see. That's why the project is very popular."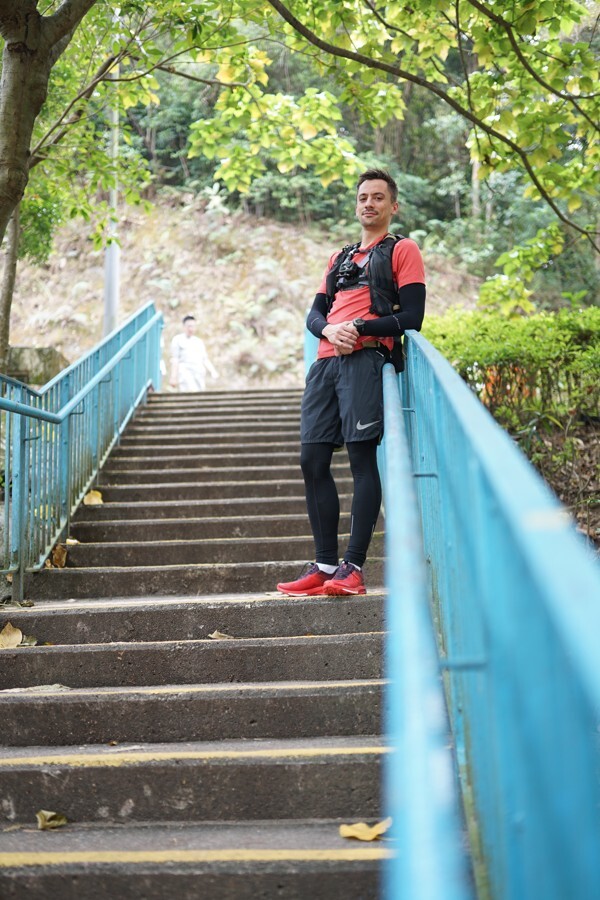 He will also be streaming on his personal Instagram so people outside his company, an IT consultancy firm I-Tracing, can also follow. Supporters will join him to help deliver food, though he will be sure to comply with the four-person rule in Hong Kong that is in place to manage group sizes.
Clovirola is an experienced marathon runner, triathlete and trail runner, but having never run more than 60km in one go and only coming up with the 228km challenge two weeks ago, he will need all the support he can get. Three friends will join for a third of the MacLehose each.
"They are experienced runners and they know me well, so they can assess my mental condition. They will say I'm OK because when I'm on my own I can have a goal and be reckless about finishing it," he said.
"The bit I'm most excited about is the MacLehose, I've never done it all before. Being able to see the whole thing in one go really excites me. I'm excited to say I went from the first section to the last section, to say I pushed my boundaries," he said.
"The hardest bit will be the switch from MacLehose to Hong Kong trails, because my mind will think, 'Right, I've made it, rest'. And as soon as I sleep, my body will enter recovery mode," Clovirola said.
"So I'll wake up sore everywhere but I'll need to put on my shoes and go. I work very well under pressure, so the bigger the event, with the whole community watching, I don't have the right to fail."
You can donate to Clovirola's Paris Hospital page here.