If you are stuck in a city, unable to travel to your favourite trails because of coronavirus restrictions or other responsibilities, fear not – champion runner Ruth Croft has tips for urban-based trail lovers to train for their next race.
"I picked up a lot of these when I was living in Taipei. The trails aren't that accessible during the week," Croft, two time winner of the OCC at the Ultra Trail of Mont Blanc week, said. "I did about 90 per cent of my training along a concrete river path."
She is now sharing her experience with a 14-week training programme, designed for runners who lack access to the great outdoors, via coaching company Vert Run.
Croft is in her native New Zealand, waiting out the coronavirus travel restrictions. "I'm lucky that racing isn't the only driving force behind me running," she said. "Not having a race, it's not as motivating, but I still run every day for health and well being."
In fact, it is a welcome break. With most of the major races in Europe, Croft spends months away from home, hopping between race locations.
"Being away from base is what I miss," Croft said. "It's [the restrictions] actually quite nice. I don't really have to think about anything else, or feeling like I should be doing anything else. I'm not like other people who are trying to work from home, or have kids, I haven't had it as bad. I don't have too many responsibilities."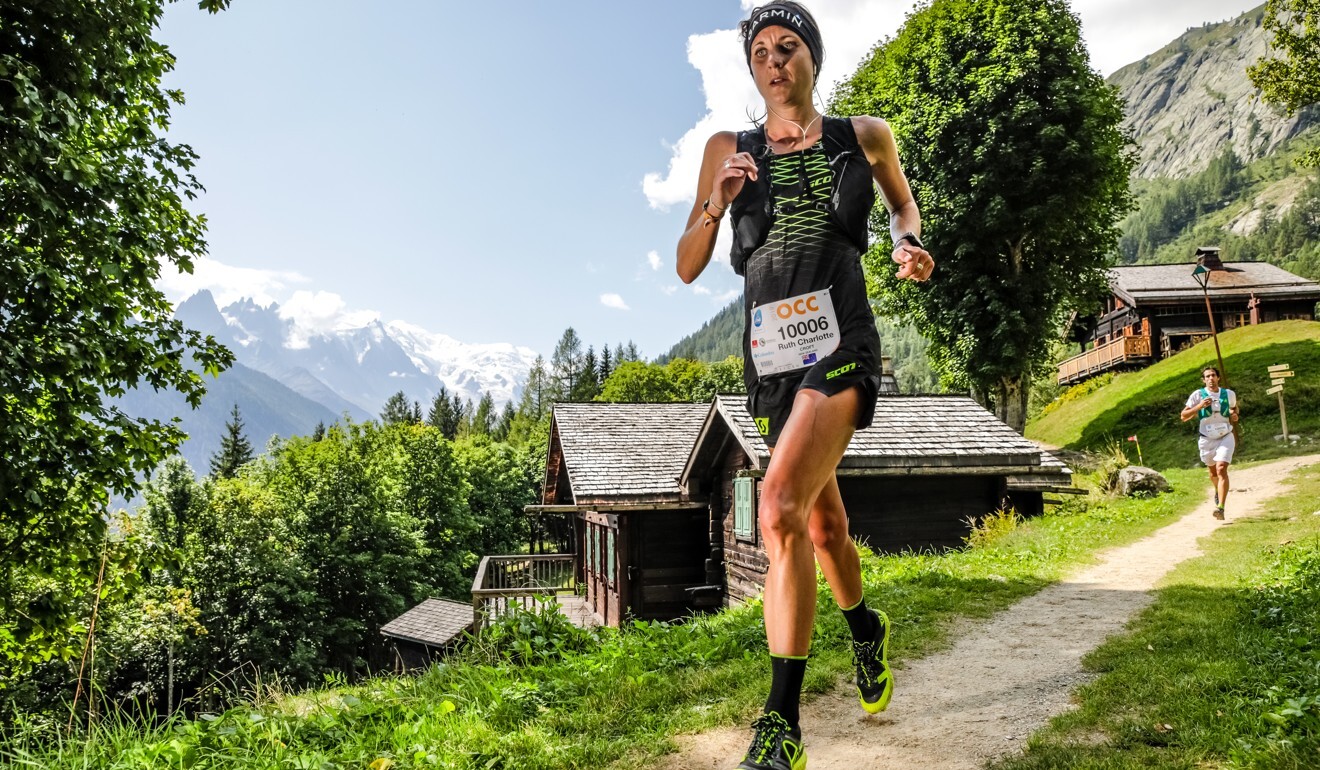 Croft is backing off her usual intensity, giving her body a break so she can feel fresh if or when the season starts. She is passing the time by studying naturopathy.
"I've been interested in it for a while and I wanted to try something else but running and coaching. I wanted to use my brain again," she said.
However, racing is her livelihood. It is not an issue yet, but it is impossible to predict when running will return to normalcy.
"I think it's crossed everyone's mind at the moment," Croft said. "But everything is out of our control, so getting yourself too worried about that is not going to help. If it does end up affecting me, so I'm not able to race, I'll have to look at other avenues to make a living, but I'm not looking at the moment."
For now, she is sharing her tips for urbanites, unable to get to their usual stamping grounds:
Stay motivated
"Accept what you've got, be creative and work with that," Croft said. "Don't try to compare yourself to people who live with trails at the back door. You can make it work.
"One thing about cities is you have a community. There's always people around. That can be motivating and really take your mind off the fact you're running in a city."
Vert hurts
Croft said that you can still train for climbing, even if you are stuck in a flat city. You can use stairs, stairmasters or add an incline on a running machine. It is not the same, but there are some added benefits to stair climbs.
"There's ways of training, it's just not as interesting," she said. "But when you're going up stairs, you're working all the muscles from calves to glutes, you are building them up. That helps – you need to build up for climbing or descending."
Get down to the gym
"When you're living in a city, you really need to utilise strength and conditioning," Croft said, adding it is beneficial to prevent injuries and help with your climbing. But most importantly, it will help with your descents.
"It's a tough one, to train descents in a city. It goes back to strength and conditioning. It's about building up those muscles, so on race day you can maintain the correct technique even when you're fatigued."
Don't neglect the trails
Just because you now have a programme suitable for training in urban areas does not mean you should never visit the trails.
"Within that 14-week period, ideally you'd be able to get out at least once onto actual trails. People should be able to get out once and that's the opportunity to practise what you expect from race day."
Head game
"Training in a city makes you mentally a lot tougher," Croft said. "What you've gone through to get to the start of the race in a city, it's harder to motivate yourself.
"It definitely helps your mental capacity," she added.
Help us understand what you are interested in so that we can improve SCMP and provide a better experience for you. We would like to invite you to take this five-minute survey on how you engage with SCMP and the news.