Premier Hong Kong ultra runner Wong Ho-chung has completed an epic 360km circumnavigation of Hong Kong. He set out to finish the challenge in a total moving time of 36 hours over four days and crossed the finish line with just half an hour to spare.
"It was not a race, so no one could tell me what the result should be, or who to follow," Wong said. "If I did one of the days, I knew I could do it, but over four, I was not sure. And that's what made it interesting."
Wong circled a full 360 degrees of Hong Kong, around Kowloon and the New Territories on day one (114.5km) and two (80km); then the circumference of Lantau (101.5km) on day three; and finally Hong Kong Island (64.7km) on Sunday. Different runners joined Wong for various sections, if they could keep up with his six-minute per kilometre pace.
"Because of the virus all races are cancelled, so there is no target. A lot of runners have lost their targets. But I thought it's time to do a self-challenge," Wong, 33, said. "I have seen many runners do a loop of Hong Kong Island or Lantau Island, and I thought it's time for me to do a loop of all of Hong Kong. It was a big challenge."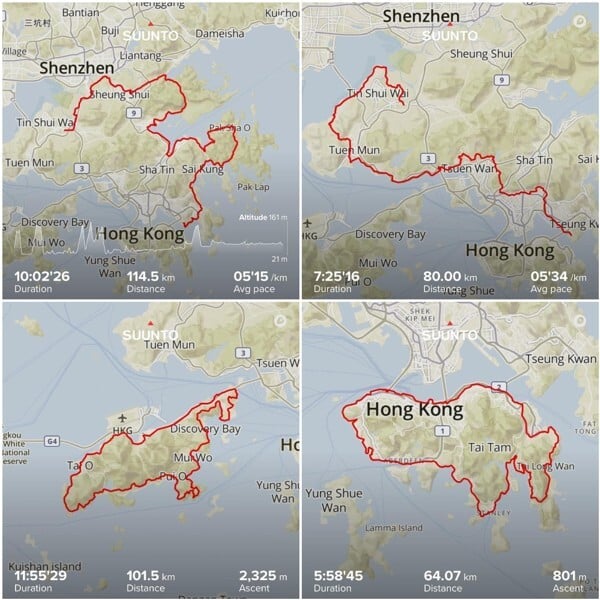 Wong, a member of The North Face Adventure Team and a firefighter, has steadily risen to cement his place as one of the best ultra runners in the city. Then, last August, he announced himself as equal to the best in the world by coming joint sixth at the 171km Ultra Trail du Mont Blanc in France, considered one of the most competitive races on the calendar.
"This was different to a race. In a race, there's an organiser and we are running alone. But this was just a challenge. There was no winning or losing. Sometimes, we would go the wrong way and we were not always perfect. Everyone joined together and enjoyed the running, bringing the community to this event."
The conditions were relentless, with temperatures over 30 degrees Celsius and humidity at around 80 per cent.
"It was part of the challenge," Wong said. "Of course, if you want a faster time or a better performance, you choose another day or another course, but I wanted to feel how my body responded in the hot weather. I know my body better now," he said.
Lantau was the hardest part because cars need permits to enter the south of the island, so he had less support. As a result, Wong had to carry a lot of water and still suffered in the heat. But the communal suffering created bonds with his fellow runners.
"We made more and more friends during the challenge," he said.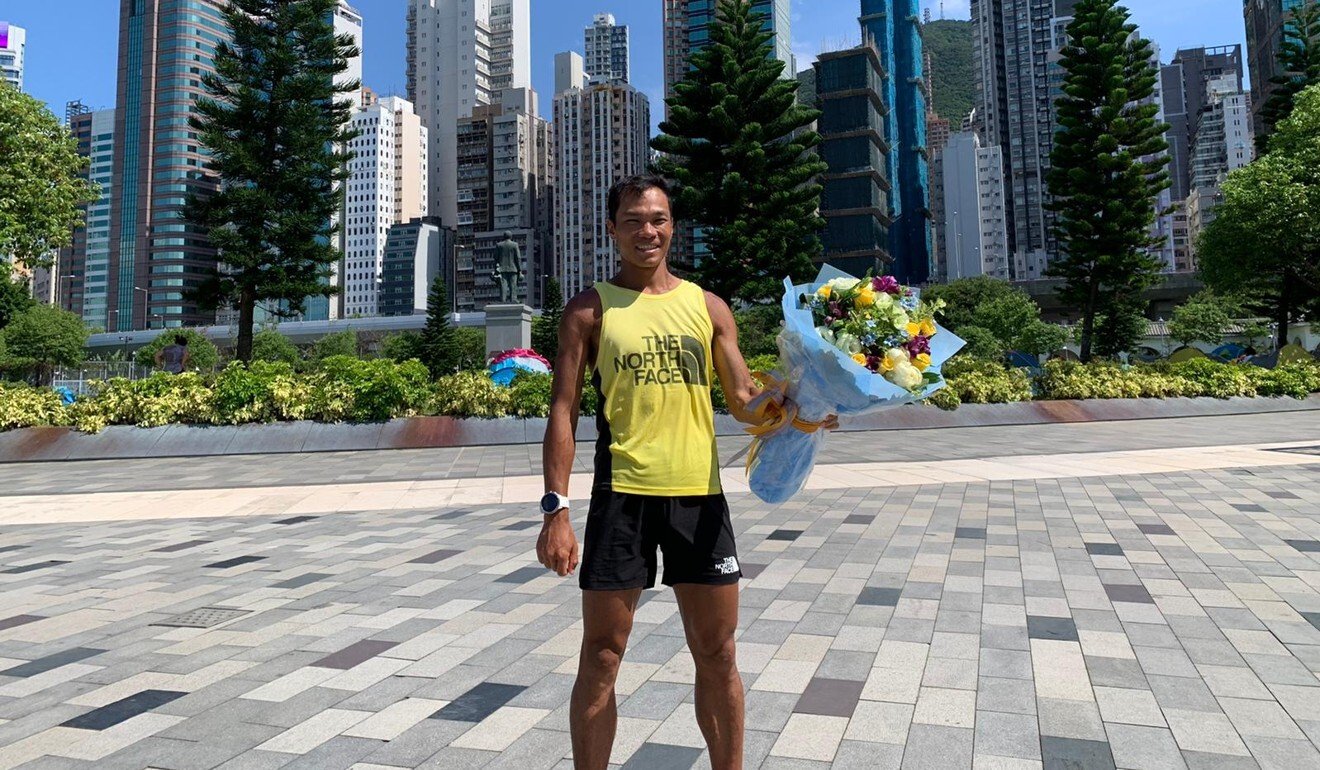 Hongkongers either followed him online or joined him. Wong said this was because he posted his April training on Facebook, which sparked intrigue.
"I did 1,000km training in April," he said. "One day I posted 100km in nine hours and people thought that was so amazing to run so fast in the hot weather. I thought people following would find this very interesting, too."
In 2018, Wong was the first Hongkonger to complete the 4 Deserts grand slam, by running four 250km stage races in Mongolia, Namibia, Chile and Antarctica.
This time, he had his wife supporting him. "Each day, we celebrated after the run," Wong said.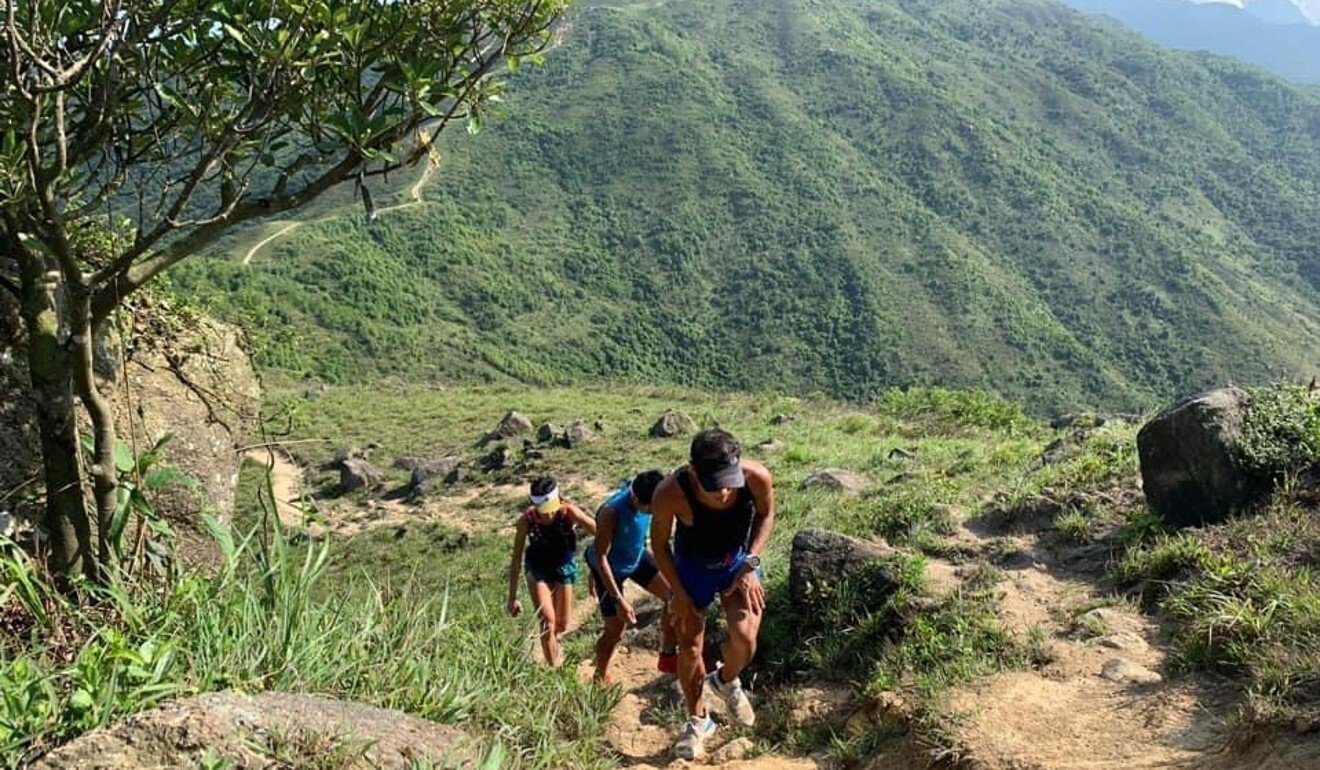 The 360km challenge was based on the HK360, a stage race planned for the first time this year but cancelled because of the pandemic. The HK360 is the brainchild of Hong Kong-based Canadian Mark Western, who ran the route in 2019 in 50km stages and was set on expanding it into an annual event.
Help us understand what you are interested in so that we can improve SCMP and provide a better experience for you. We would like to invite you to take this five-minute survey on how you engage with SCMP and the news.