How far you can run, how fast you can row, how many mountain peaks you can summit or kilometres you can swim should be the sum total of your physical attributes and fitness. And yet, it is not.
The unquantifiable quality of mental strength, or grit, is undeniably a component in endurance sports, and the longer you go, the more important it becomes.
To make a muscle stronger, you have to repeatedly put it under stress and push it to its maximum capacity. The same goes for the mind. You do not wake up mentally strong, you become mentally strong. And here are some of the exercises and practices you can include in your routine to develop your mental resilience.
Always finish what you set out to do
Quitting is a habit. If you practice completing your training, even when you want to quit, you will find it easier to finish your race or challenge even when your body screams to drop out.
Marie McNaughton, New Zealand ultra runner, said you always need to finish your session, no matter what. If you have a 30km training run, then you make sure you run 30km. If you have finished 28km, and you are shuffling along, barely running, push through the desire to stop and complete the distance, even if you are moving so slowly you are barely physically benefiting from the training. Making completing your goals a habit.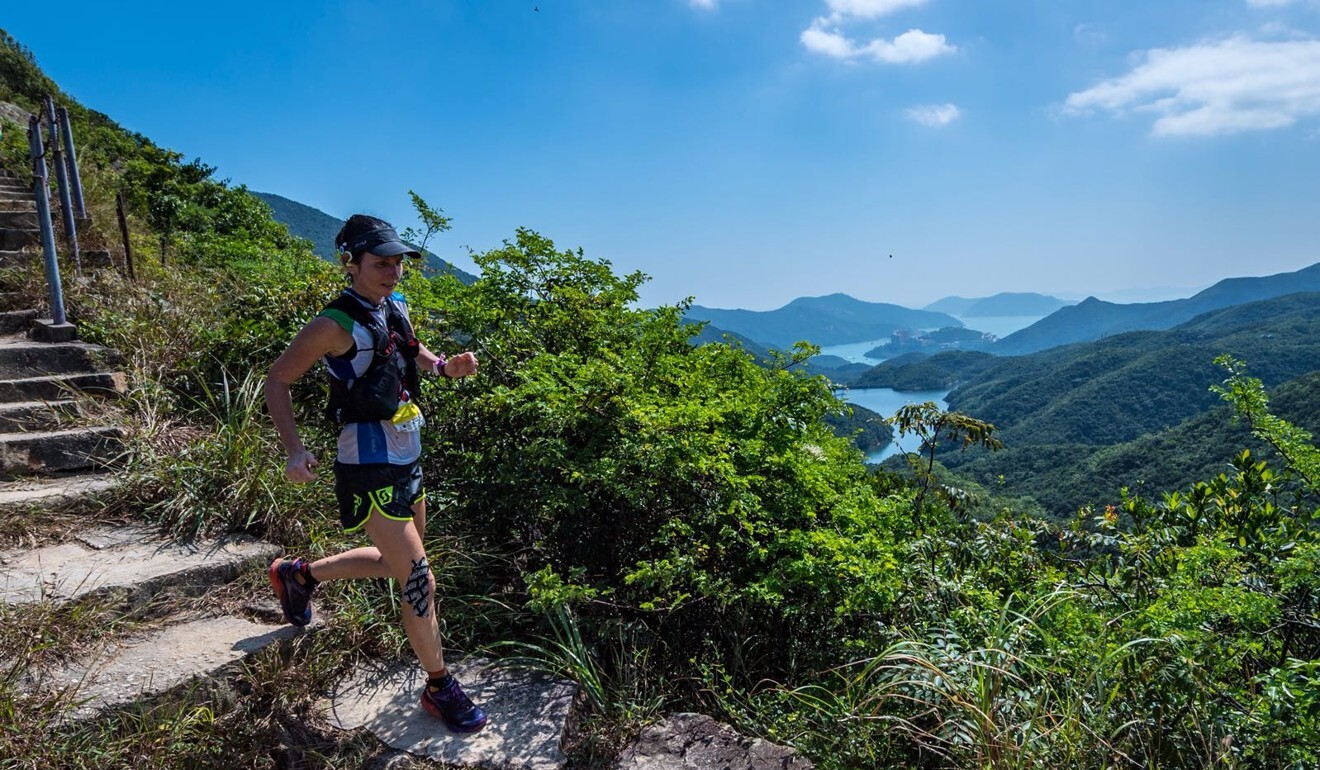 Train when you are mentally drained
Do you ever plan to workout after work, but by the time you are free to head to the gym, you are so mentally drained you cannot be bothered? If you did go, you would struggle to lift heavy, move fast or far so it probably will not benefit you much physically anyway. The cardiovascular benefits would be minimal at best.
Well, sometimes you train for your heart, sometimes for your head. By training when you are low on mental energy, you will practice for the latter end of a race or challenge, when your mental stores are depleted.
In fact, sometimes you should replicate this feeling on purpose. Andre Blumberg, ultra runner and organiser of the 298km Hong Kong Four Trails Ultra Challenges, plans long, tough training sessions for post-work on a Friday. The long week will have taken its toll, and all you want is a beer, a relax and a chance to recharge. This is the perfect time to get out and push your mind.
Get comfortable being uncomfortable 
It is easy to get out and do sessions we love. But you should incorporate a really tough session into your training plan, which frankly, you do not want to do.
World record-holding ocean rower Duncan Roy finished a marathon on his rowing machine every Monday as part of his training to cross the Pacific. Not only was it physically tough, but also quite boring.
"[It's about] creating a bit of adversity to challenge myself with and to remind me of what is required in the task ahead – ultimately building resilience and becoming more comfortable with being uncomfortable," he wrote on Instagram.
Be mindful of past experience 
When the tough patch comes, bare in mind you've been there before. In your training, or perhaps in a previous race, you will have pushed through lows. So, draw on that experience to keep moving.
This kind of self-talk does not always come naturally. So, practice it. When you are in training, practice talking to yourself (even if it's just in your head), with positive reinforcement and mantras. Have specific times you overcame adversity in your mental armoury, ready to deploy when you hit the pain cave.
David Goggins, retired Navy Seal and renowned ultra runner, calls it his "cookie jar". All of his previous triumphs are cookies in the jar, which he reaches into and treats himself too when he is struggling to keep moving.
Don't beat yourself up
If you fall short of your goal, this does not put you back to square one on your mental strength journey. It does not empty the cookie jar and render all your other cookies useless.
These things happen for a number of reasons. Try to examine what happened this time, but do not dwell on it too much or it will grow arms and legs and become negative thoughts next time you are struggling.
Rugby World Cup-winning coach Clive Woodward said the world has got it wrong. Everyone heads to the pub to celebrate victories, and heads straight to the meeting room to discuss what went wrong when the team falls short. It should be the other way round – understand, internalise and remember what went right when you hit your goals and use that for fuel next time. When you come up short, draw a line under it, go and relax and have a beer.
Help us understand what you are interested in so that we can improve SCMP and provide a better experience for you. We would like to invite you to take this five-minute survey on how you engage with SCMP and the news.