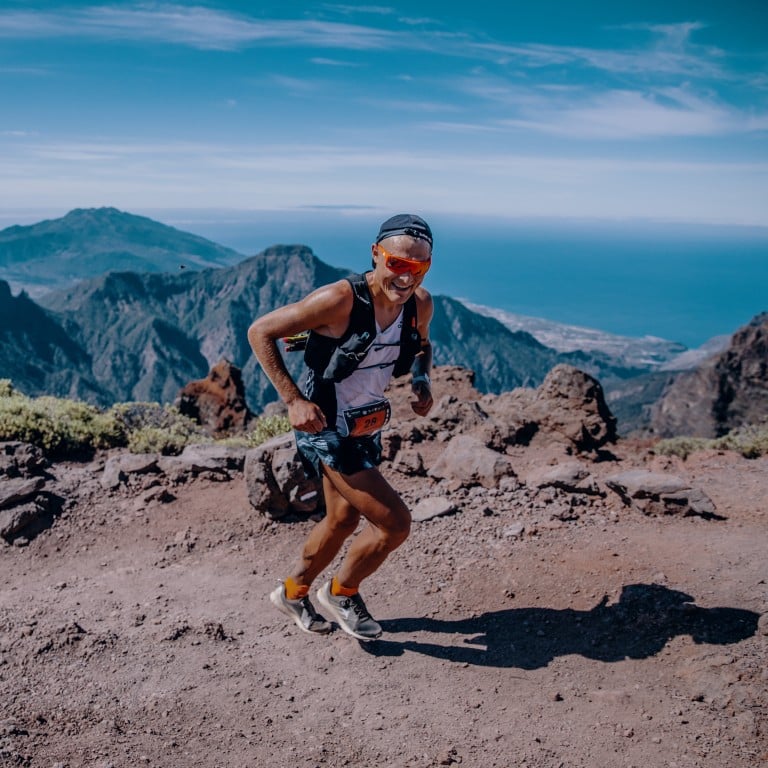 Dmitry Mityaev, Russia's top trail runner, smashes Mount Elbrus FKT and sets sights on long dominant career
At 1.83m and 82kg, Dmitry Mityaev is not your typical ultra runner, but it does not stop him crushing the 140km Elbrus record
The runner's long-term training plan could see him climb the ranks of trail running and sit with the best in the world for decades
When Dmitry Mityaev blew past the finish line of the 111km The Mountain Race in Russia earlier this month and set the course record, it was not enough. He kept his head down and continued to push for another 29km, setting the fastest known time (FKT) for running around Mount Elbrus, Europe's highest peak.
"I just wanted to set both records. That's basically the only trail you can run any way, and because it's part of the race you can set two records so you might as well," he said.
He ran 13 hours and 19 minutes for The Mountain Race, over two hours faster than the previous record, and 16:07:20 for the whole route.
Blasting through finish lines and going on to bigger and better things is almost a metaphor for Mityaev and his career as he progresses year on year, climbing up the podiums.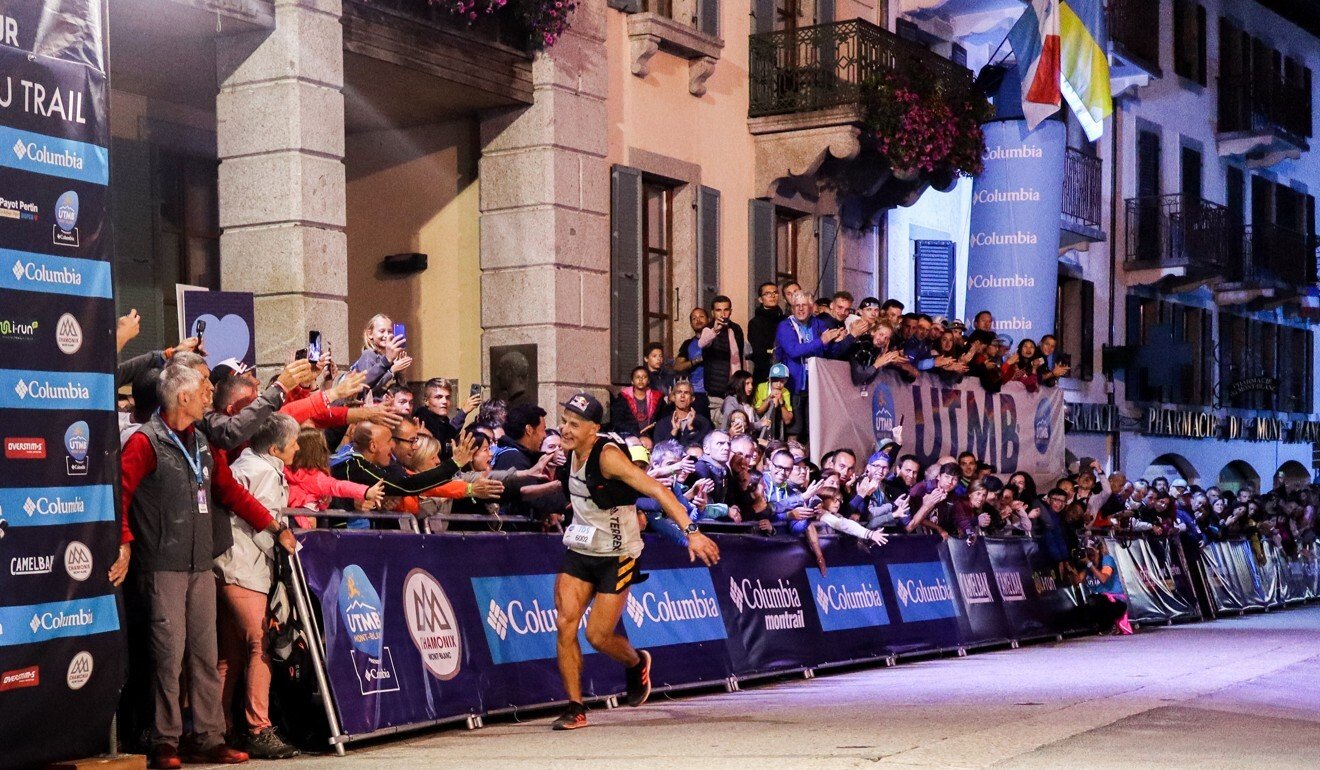 In 2018 and 2019, he came third and second respectively at the TDS, one of the races at the Ultra Trial du Mont Blanc (UTMB) week. Mityaev wants to be competing with the best until he is in his mid-40s and plans one day to win the famous 170km UTMB itself.
The 28-year-old, one of the best trail runners in Russia, is known for his humour and friendliness and is intent on rising to the top of the sport.
"I think that I am now in the best shape of my life," he said. "I have a very long-term approach to my career. My body is developing and maturing, so I'm gradually adding miles and intensity to my training.
"I added more this year as a part of this progression. And I feel I'm getting stronger and faster as part of that natural progression.
"I love the life of a professional athlete, I love the life of racing, the life of running in the mountains. I'm in love with the sport. I'm planning on staying in top shape as long as I can. Running and winning races is great, but it's this lifestyle I love."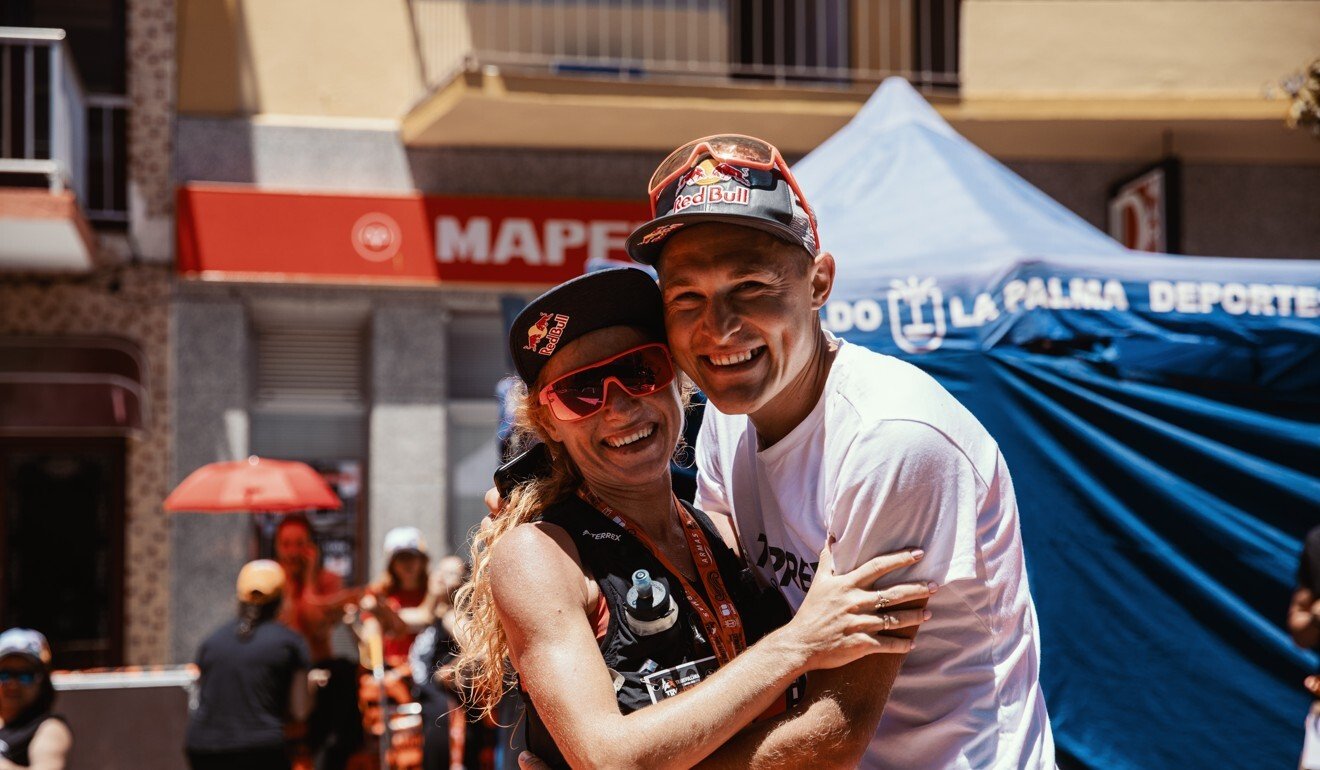 Mityaev is armed with the latest knowledge to keep his upwards trajectory. He and wife Ekaterina, who is also one of the top runners in Russia, both studied coaching at university. They are meticulous in their training, making sure they are at the cutting edge of sports science and physiology.
"A lot of trail runners train by volume, but I don't think that's appropriate for modern sports or for professional athletes," he said. "I actually train by hours, not by mileage. I train for around 25 hours a week, which is quite low.
"Two sports that I can focus on, learn a lot from and that are scientifically developed, are cycling and cross-country skiing. I follow them closely," he said.
His approach paid dividends on his Elbrus record run.
"I actually expected it to be a lot harder, even though I had to cross glaciers, rivers and 3,700m passes. That FKT has had strong runners do it before. But as I was running certain sections I wondered, 'Why weren't they going faster when they did this part?'"
All this is even more surprising given Mityaev's build. At 1.83 metres and a race weight of 82kg, he is perhaps better suited to a rugby pitch than skipping over mountains. He and Ekaterina started out in orienteering, tried road running (they ran 2:26 and 2:37 in the marathon respectively), but realised the trails were for them. With his size, the repetitive strain of the roads would lead to a short career.
"I don't have the typical build of a distance runner. I tried to bring my weight down, trying all sorts of diets, but I ran slower so I just accepted this is my weight," he said.
The couple share their gift through their business, the Trail Running School. They have over 100 pupils around Russia. One of their star pupils, Aleksei Tolstenko, lives near Siberia and works on the oil rigs. They rarely see him, given they are based near the Black Sea. But Tolstenko was able to support on the FKT run.
"For me and Ekaterina, the success of every student, no matter how small, be it in a race or just taking up the sport, is as important as our own success. We just love getting them into the sport.
"I just love this life," he said.