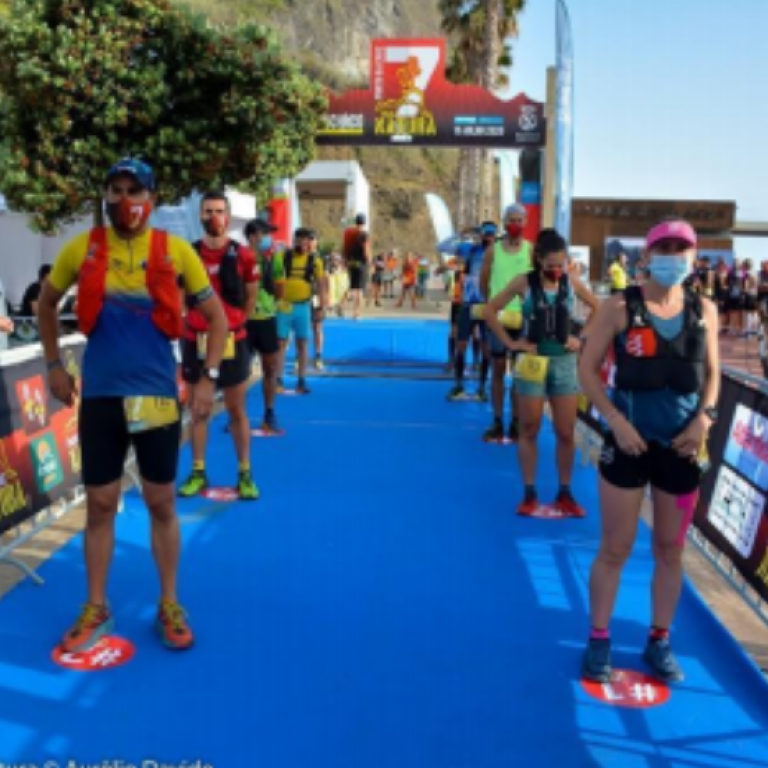 The new normal for trail running during coronavirus – what does it look like and how long will it be here?
Bob Crowley, head of ITRA, warns that social distancing rules will be in trail running deep into 2021, but he hopes the community aspect will not suffer
Trail races are beginning to return across the world after a months-long hiatus due to the coronavirus. But they are a far cry from the events runners are used to, with safety measures to protect participants and volunteers.
The International Trail Running Association (ITRA) released guidelines for races, including suggestions on face masks and social distancing at the start, checkpoints and finish.
"The whole community of trail running is based on the fun and the anxiousness of gathering at the start, the comradeship and, of course, the celebration at the end," said ITRA president Bob Crowley.
"Everyone is hanging out, drinking beer, high-fiving and cheering everyone on. That, for now, is gone. For me, an old guy of trail running, that is what attracted me to the sport, and I am concerned for at least the near term, that which makes our sport unique, has been sucked out."
For the time being at least, races are back in some form, but Crowley warned the community not to get ahead of itself.
"I think it will be fine in the long term, but I have said publicly that I think it is a two-year problem. My counsel to any race director is that it is two years. You have to wave the white flag and survive this year, consolidate your expenses and reduce your costs," he said.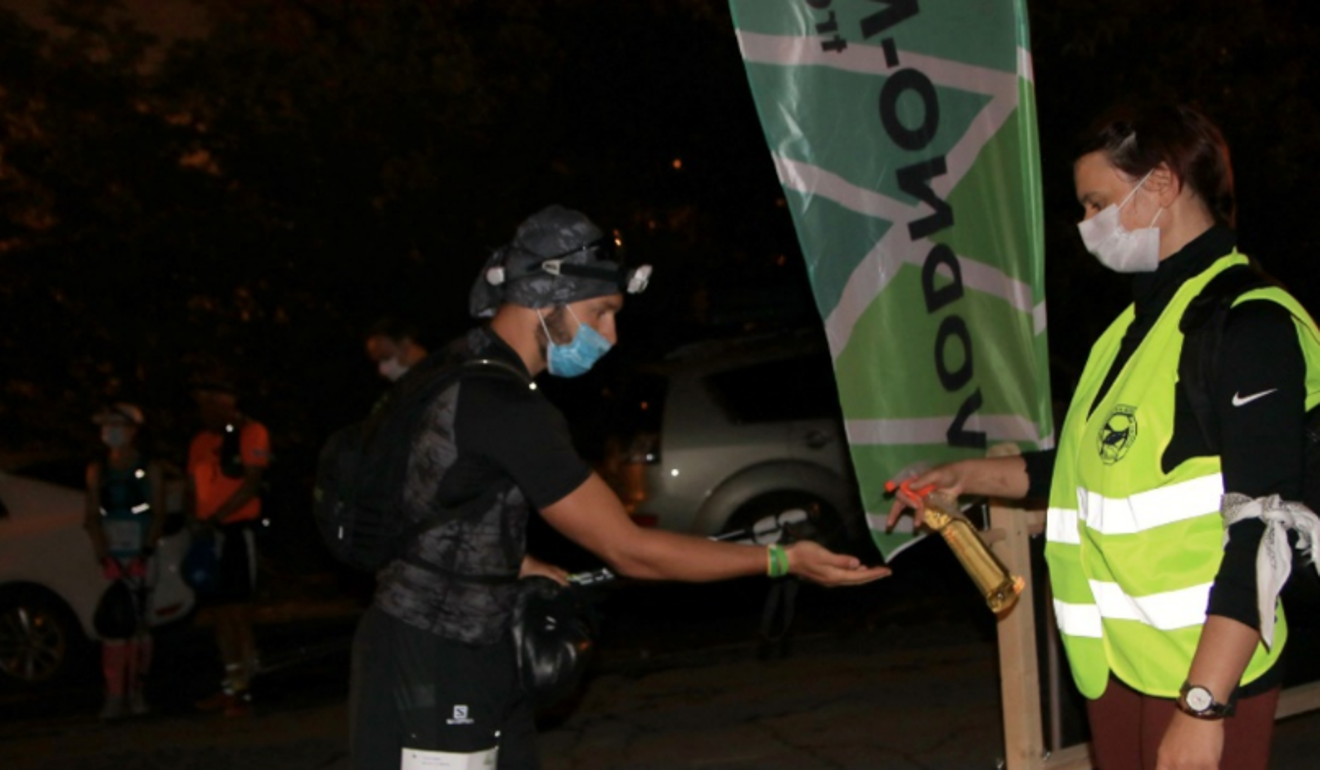 "It's not like we will flip a switch on December 31. We will be deep into next year before racing really comes back in any normal and it will be antiseptic even then."
ITRA has sent workers to races to observe how they are dealing with the issues. Crowley estimates 80 per cent of events have taken up their guidelines and praises others for innovative ways in dealing with social distancing.
They have noticed particular care around how bibs are collected. The best solution Crowley has seen is sending bibs via email and having participants print them. Second to that is socially distanced queues, with markers on the ground, with antiseptic and the bibs on a table so there is no contact with volunteers.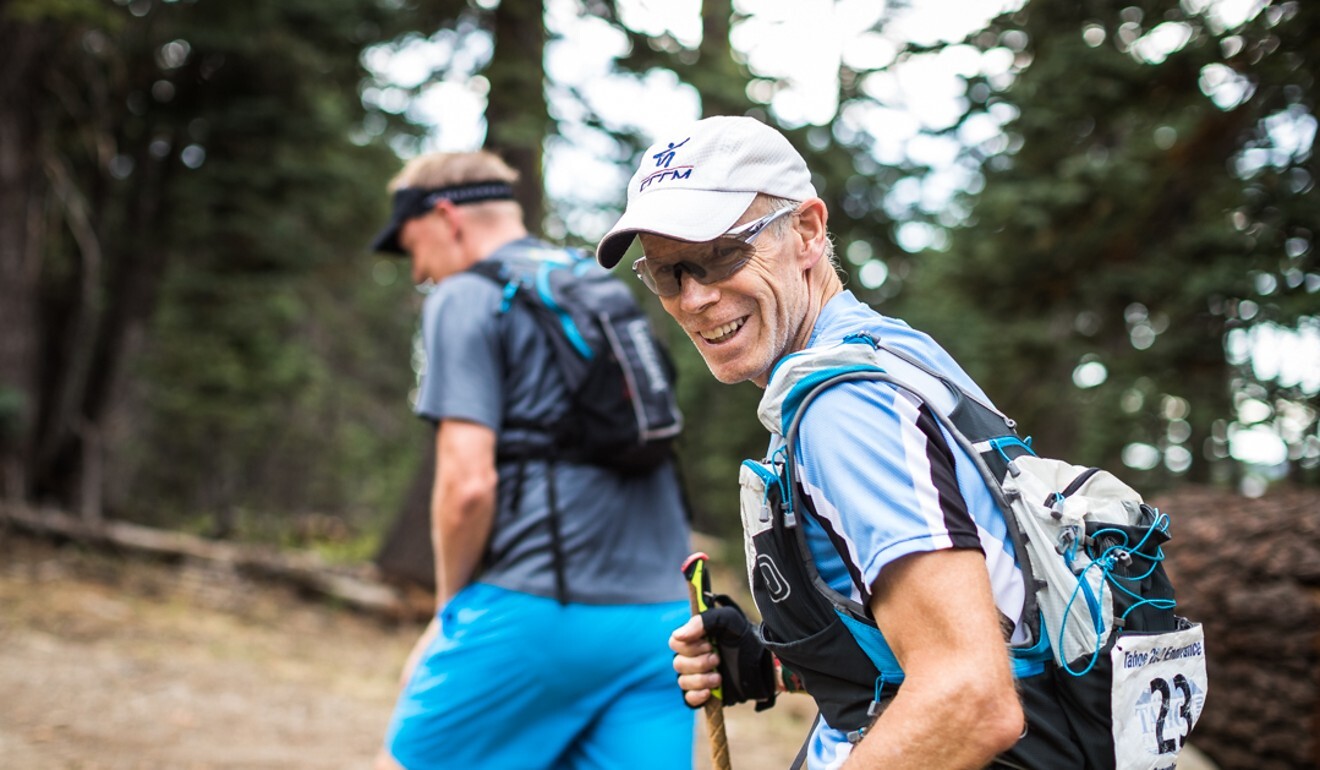 At the checkpoints, there should be minimal aid. Water must be refilled without touching the bottles against the tap. At the finish, when runners are naturally spread out any way, they should arrive and leave immediately to reduce chances of contact.
The start line has the most potential for crowds and this is where Crowley is seeing the most imaginative solutions. One race in Portugal split the field into groups and called them to the start line via an app so they could remain in their cars until it was time to run.
The CM6 in Thailand last weekend
spaced runners out in ranks and called them forward in fours. The runners would scan their timing chips and start the race. The winner was determined on race time and not who crossed the finish first.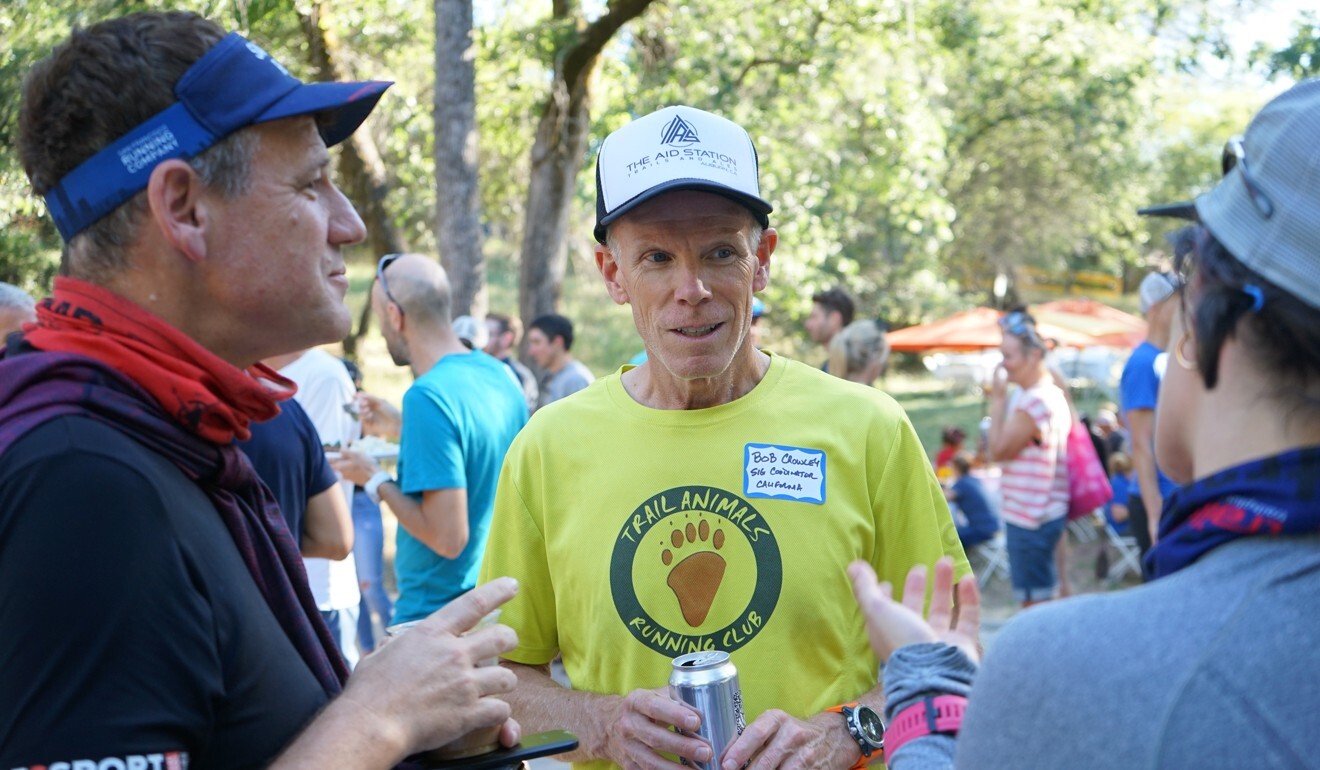 All this could result in a change back to the old school.
"The trails weren't marked when I started, you got a map and it was very low key, very little aid, but a lot of fun. You usually run with people. There could be a few years of returning to more simple, small, fragmented trail running. On a personal level, I'm OK with that as they are some of my fondest memories," said Crowley.
On the flip side, big events like the Ultra Trail du Mont Blanc (UTMB) may struggle to return, said Crowley, as they draw on runners from all over the world and local populations might protest against the risks of having such a diverse international crowd passing through their villages.
Last weekend, the first races in the Spartan Trail World Championship took place in Sweden, at the Fjallmaraton. Their start line was very innovative and may become a permanent feature of the race.
The elites left in a group of 50, half men and half women. But the other 500 participants were allowed to choose their start time over the course of a week.
"The course was permanently marked with permanent timing and you could chose any time," said race organiser Patrik Nordin.
"The days when we had more racers, we had three different start arenas and finish arenas. So we had a lot of volunteers working hard.
"Runners emailed us with an approximate start time and we arranged transport to the start line and gave them a timing chip," he said. "I think it was really appreciated and we will have it next year, even if there is no pandemic. A lot of people liked it as they could take it easy, and just experience the mountains."
The short time frame to organise the race created "more work than you could dream of", and made it more expensive to host. But with more time to plan next year, Nordin thinks he can recreate the start line distancing more economically.
At last weekend's Inner Mongolia Ultra Marathon 168km in China, everyone had to wear masks at the start and finish, and bring their own cups for checkpoints. Participants were given a health kit app and needed to provide a negative test within 24 hours of the race.
Lisa Getz, a Beijing-based American who came third, said the race's atmosphere was not altered and her mind was put at ease by the tests.
"Trail runners, in general, are very relaxed and laid-back people, who take the bitter with the sweet and make the most of any situation," she said.
"I think this also translates to the new normal with Covid-19. We went there for the race, to be in nature, and to push our bodies and minds to the limit. We were all incredibly grateful to be able to participate in lieu of all the changing circumstances in every sphere of life due to Covid-19."