Ekaterina (Katya) Mityaeva is Russia's best female trail runner. Her path to the top has taken her through a variety of sports and one day she hopes to stand atop the Ultra Trail du Mont Blanc (UTMB) podium.
According to the International Trail Running Association (ITRA), in the 34 races she has completed, Mityaeva managed 33 top-10 finishes, 19 top-three results, and 12 victories in premier mountain races around the world.
The Russian considers her fourth place at 2019 UTMB as her best result. The same year she was fourth in Transvulcania Ultra Marathon and fifth in the Vibram Hong Kong 100, and in 2018 she won the prestigious Ultra Pirineu in Spain.
Mityaeva and husband Dmitry, also a world-class mountain runner, are inseparable and even have a joint Facebook athlete profile. The public are more familiar with Dima, who at 1.83m and 82kg is hard to miss in a race line-up.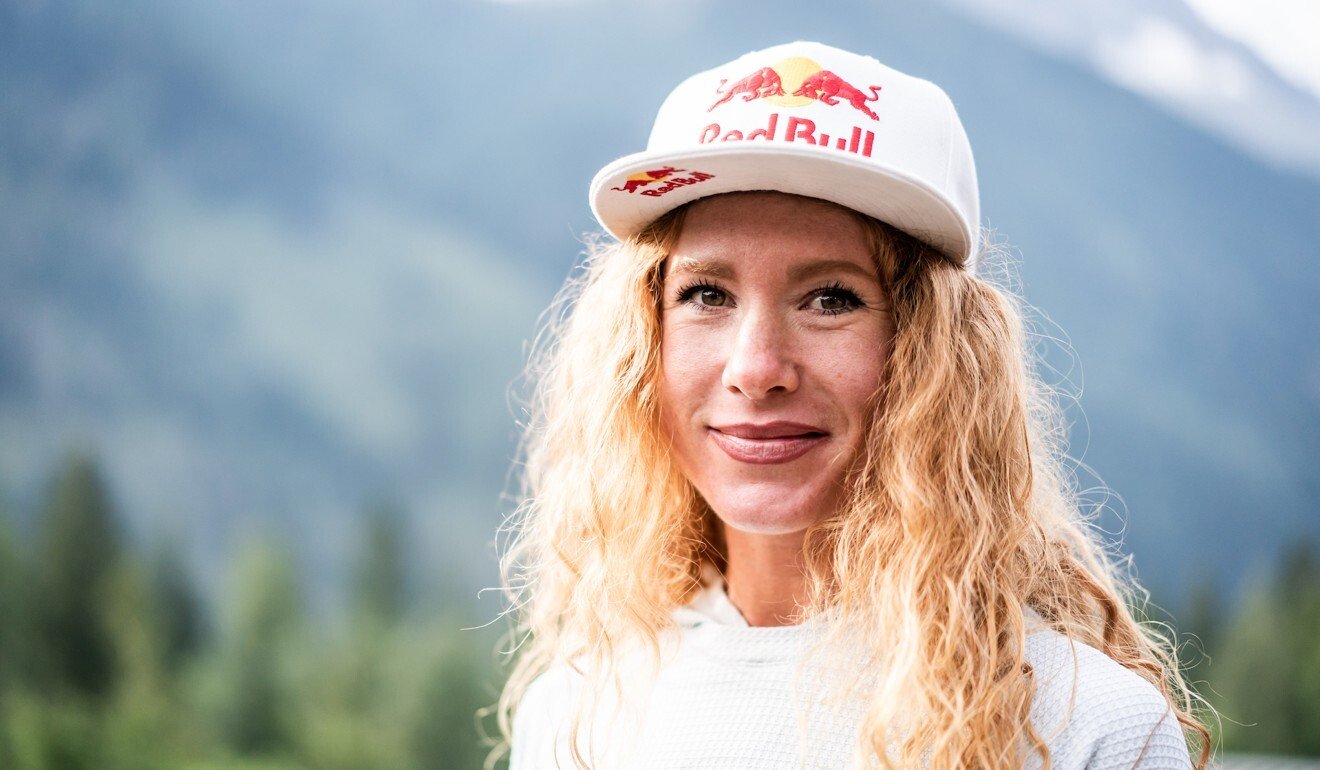 But Mityaeva is a remarkable endurance athlete – her wins span distances from 400m in Red Bull 400 events, to 100-plus kilometres. She also holds the Russian title of Master of Sport that officially designates an elite athlete, in five different endurance disciplines – trail running, sky running, ski mountaineering, orienteering and radio orienteering.
Mityaeva, 31, started running in school competitions as a 10-year-old, motivated by the encouragement from her PE teacher.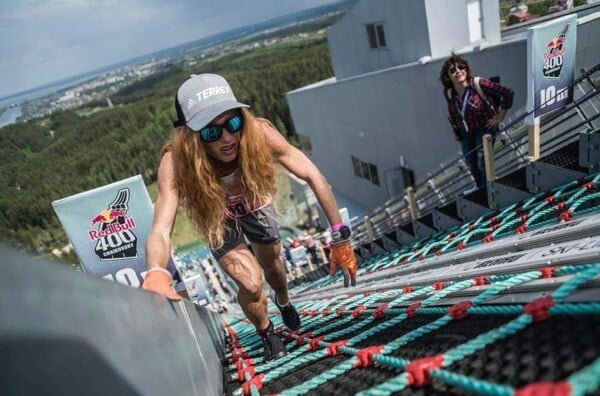 At 14, she decided to give orienteering a try. She liked the vibe – the athletes she knew would light campfires and play the guitar after training and races.
Mityaeva quickly became an elite orienteer, piling up wins and earning her first Master of Sport title. She fell in love with the lifestyle and the adventure – travelling, camping out, running through the wilderness.
She soon branched out into radio orienteering, also known as amateur radio direction finding (ARDF). Competitors, armed with a map, compass and radio signal detector, run through difficult terrain searching for radio transmitters.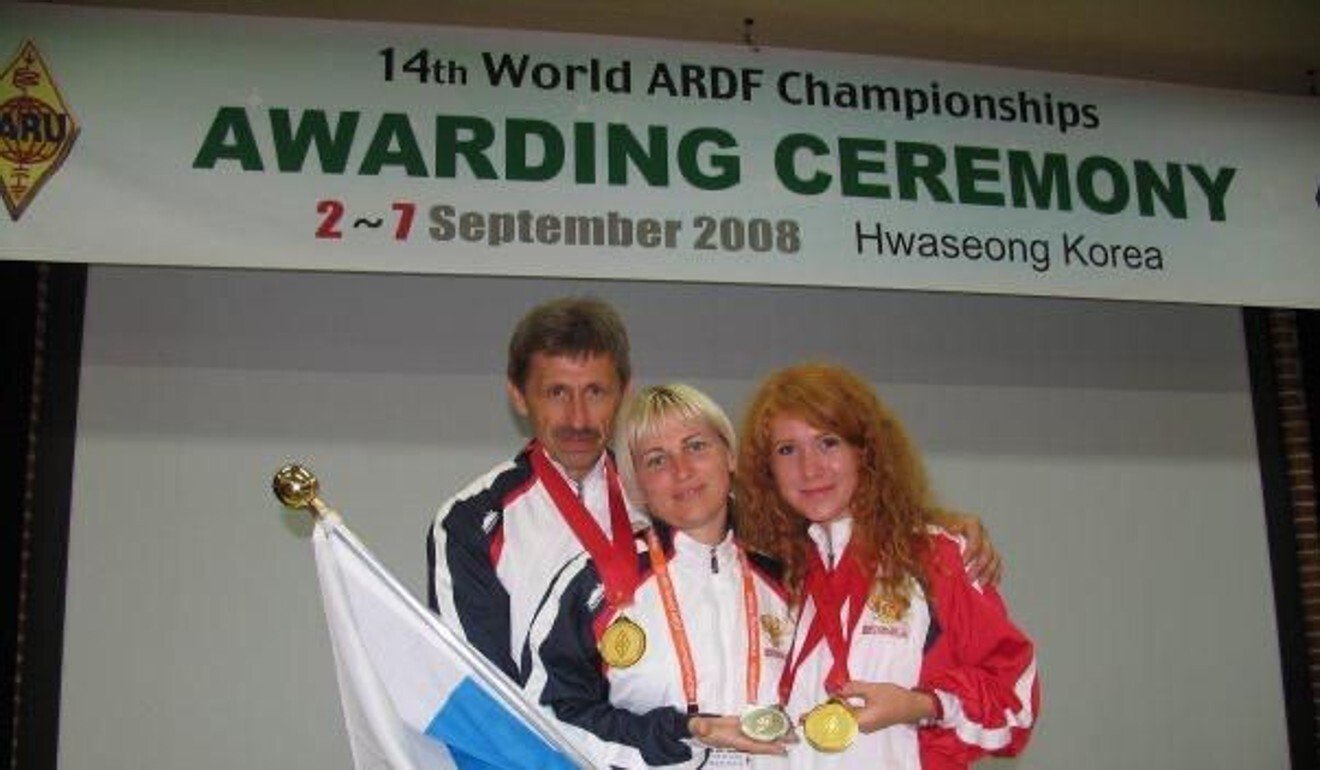 A dedicated athlete, Mityaeva even skipped her high-school graduation ball to travel to a competition that would earn her selection for the Russian national team and a chance to go to the ARDF world championships in South Korea in 2009. She won a gold medal, plus a silver and bronze.
Mityaeva had also been doing athletics to get faster for orienteering. The 20-plus kilometre-long training runs were her favourites – "I will be running marathons when I grow up!" she thought to herself.
In 2010, at an orienteering competition, she met Dmitry Mityaev. The pair became inseparable, training, competing and winning together.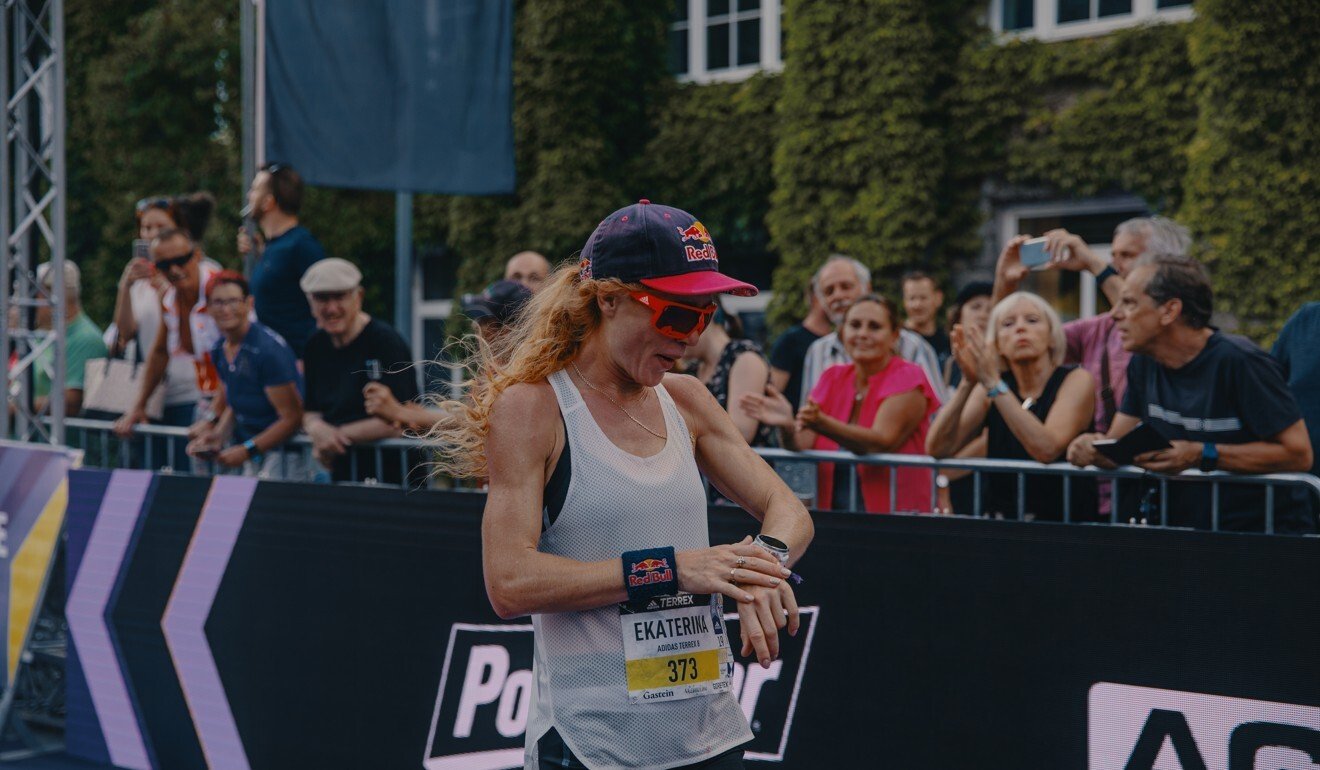 In 2011, the Mityaeva and Dima partnership decided to give road running a shot and started training for the 2012 Moscow International Marathon.
"My aim was only to go sub-three," she said. "I ran a 2:43 and was shocked."
She focused on road running and soon ran a 2:37 marathon in Portugal.
"I was having thoughts of a 2:32, 2:31," she said.
These times would mean qualification for the Russian national team. "I had the ambition," said Mityaeva.
But in 2014 she was talked into doing one of Russia's oldest mountain races – the Konzhak Marathon in the Ural Mountains. She came second and loved it.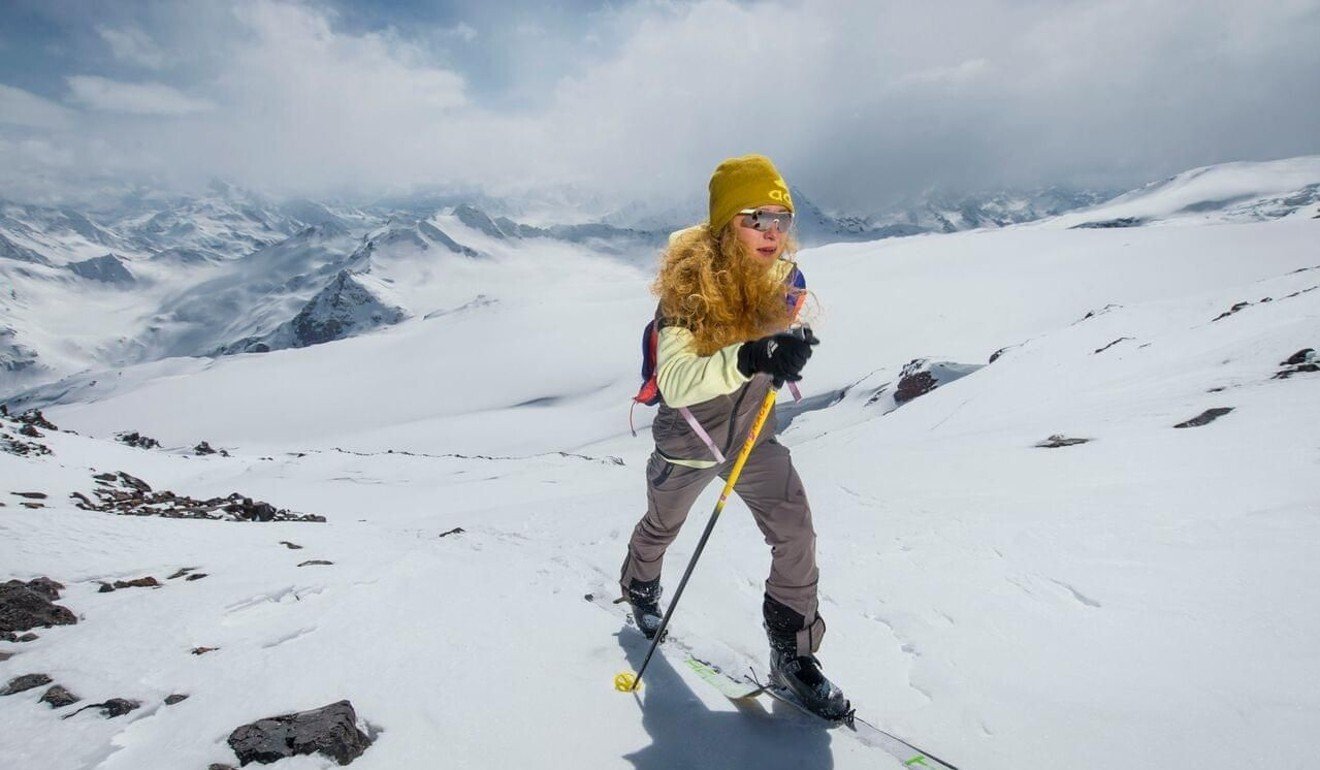 "This was the pivoting point," she said. The new sport had everything the couple were looking for – adventure, travel, mountains and running all rolled into one.
They became professional mountain runners, winning skyrunning and trail running events, earning sponsorship with Red Bull and Adidas and launching their coaching business. Little did Mityaeva know that she would soon be asked to represent Russia, but in a sport she had never even tried.
In 2015, coaches from Central Army Sport Club (CSKA) were putting together a national team for the 2017 Winter Military World Games in Sochi, but the CSKA did not have any ski mountaineers.
"The coach realised that many western trail runners do skimo in winter, and reached out to Dima and me," Mityaeva said. She had never even stood on skis, and she was a civilian.
"Dima was not interested, but I thought – why not? I have two years to prepare," Mityaeva said.
As a member of the CSKA, she was given a military rank and suddenly found herself as a warrant officer.
In Sochi, the Russians won the female team skimo race. Mityaeva's champion's diploma was signed by Russian President Vladimir Putin.
But after the games she left the CSKA, giving up her rank. Her heart was in trail running and the freedom it brought.
Now her main ambition is to win the UTMB, but Mityaeva admits that road marathons still flicker in the back of her mind.
Yet she has no regrets having dedicated herself to trails: "If you love what you do, you must immerse yourself fully, make it consume you."
Becoming a marathoner would have also mean not sharing trails and podiums with Dima.
"We found each other and we wanted to take every step, both in life and in sport, together. We train with each other – when one of us wins, the other one feels like they won also," she said.