Nepal is one of the world's largest exporters of labour but the Covid-19 pandemic left hundreds of thousands of Nepalis working in India jobless, and a mass exodus started in March and continued through the summer. The sheer number overwhelmed Nepal's infrastructure and resources, but a running academy in the mountains of western Nepal mobilised their resources and networks and helped avert a humanitarian crisis.
Soon after the pandemic was announced, Nepali authorities closed the borders to prevent the importation of Covid-19. There are 2.5 million Nepalese workers in India alone and 500,000 workers returned, according to corporate risk magazine Brink: Edge of Risk.
Thousands became trapped at border crossings, forced to spend the money they had earned for their families to sustain themselves.
Having finally entered Nepal, they found themselves pariahs – many bus drivers would not take them, fearing they were contagious. Many had no choice but to walk, for days and even weeks, with little money to buy food. Passing through villages, they were turned away from shops and houses. Lockdown measures also prevented them from crossing administrative boundaries and entering towns and villages.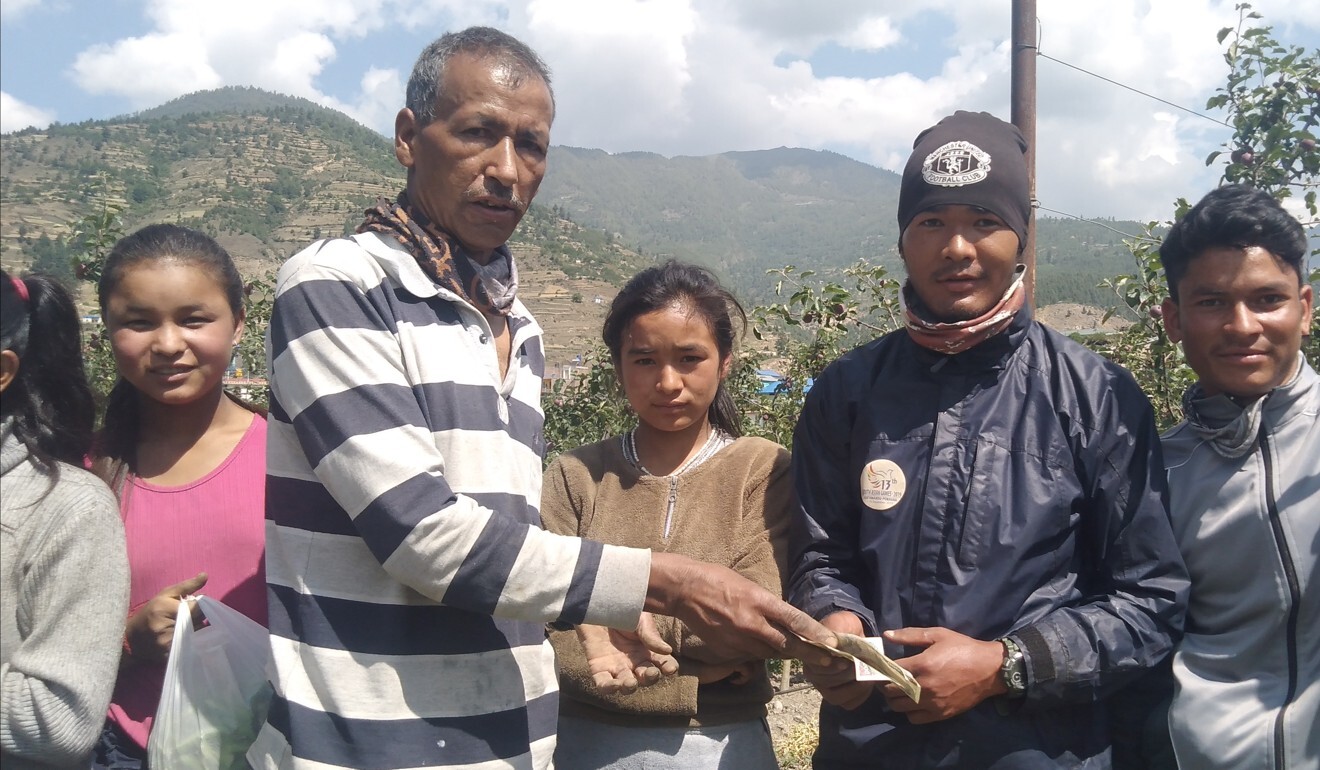 "People could have starved before reaching home. There was a lot of panic," said Dutchman Jimi Oostrum, a Unicef employee living in Nepal since 2007. He is also a dedicated runner and very active in the Nepali running community.
In Jumla district in the west, the Karnali Sports Club stepped in immediately – they had the motivation, the manpower and the standing in the community to make a difference.
Founded in 2007 in the town of Jumla Bazar in Karnali province by Hari Rokaya, a three-time winner of the Everest Marathon, the Karnali Sports Club provides free running coaching and other support to talented youngsters.
Its alumni, such as Sunmaya Budha who is well known in Hong Kong, have fared well in major international races. Over the years the club has grown into a force in community organisation and charitable work, said board member Soraj Shahi. It is funded by donors – "businessmen and entrepreneurs, people who love running," said Shahi.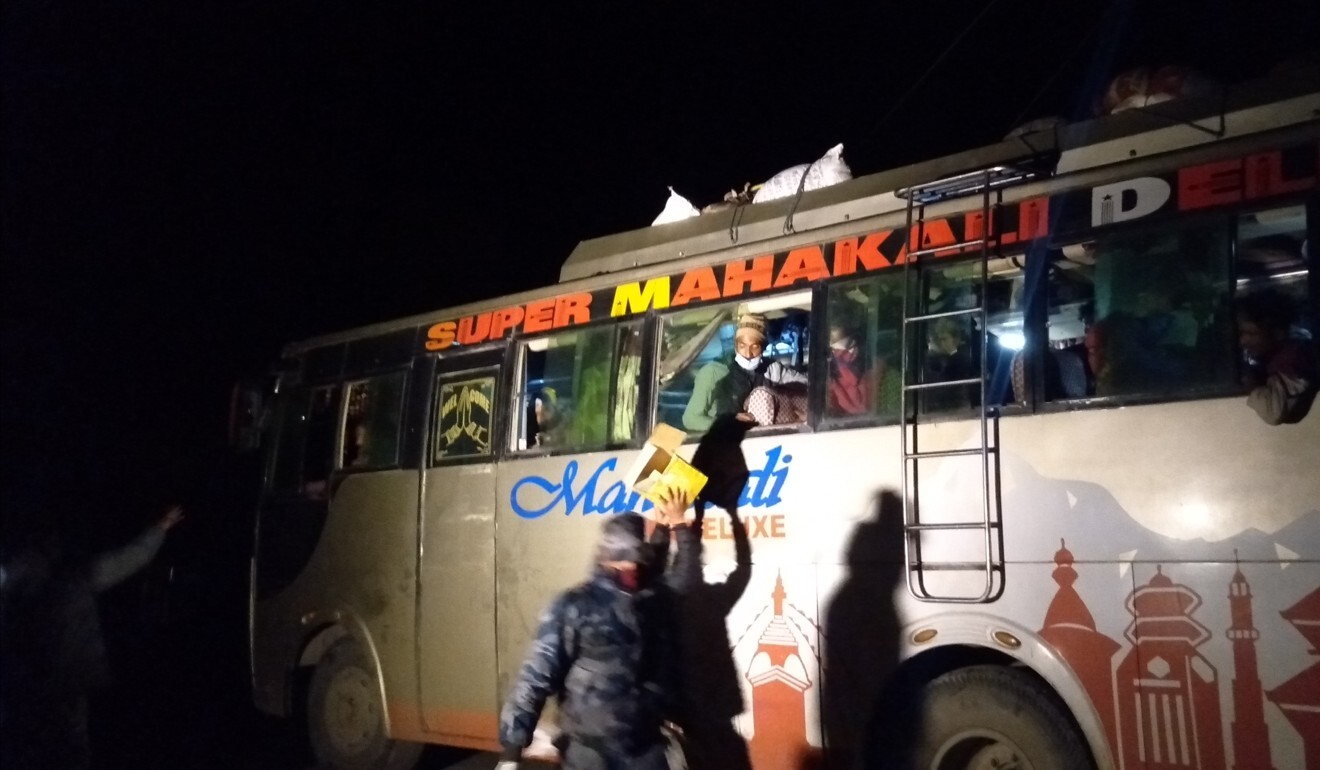 The club mobilised their donors and contacts in main towns on the route of the returning migrants, putting together relief packages containing food, water, toiletries, face masks and sanitiser.
"We did not have money, but we had a great network, from Terai region (on the Indian border) all the way to the mountain regions," Shahi said.
Their runners provided "muscle", carrying supplies to locations that transport could not reach.
"The runners were a large part of the response," Oostrum said. "Some walked for three or four days carrying food and water."
Once the returning workers reached towns they had to be quarantined, but facilities and equipment were lacking. Those in charge of suitable buildings did not want to take the risk for fear of the coronavirus.
"I am an adviser for Ashok Namuna Primary School in Jumla Bazar and I convinced my school to (let the building be used for) quarantine. We convinced other schools by this example," Shahi said.
The club also leveraged its influence and reputation and pressed local authorities to provide PPE sets, face masks and sanitiser.
Shahi tells of an example of human suffering where 45 returning workers paid 4,000 rupees (US$55) each, to be taken by bus to Jumla from the border. For two days they travelled without food and water, until the club managed to send them supplies.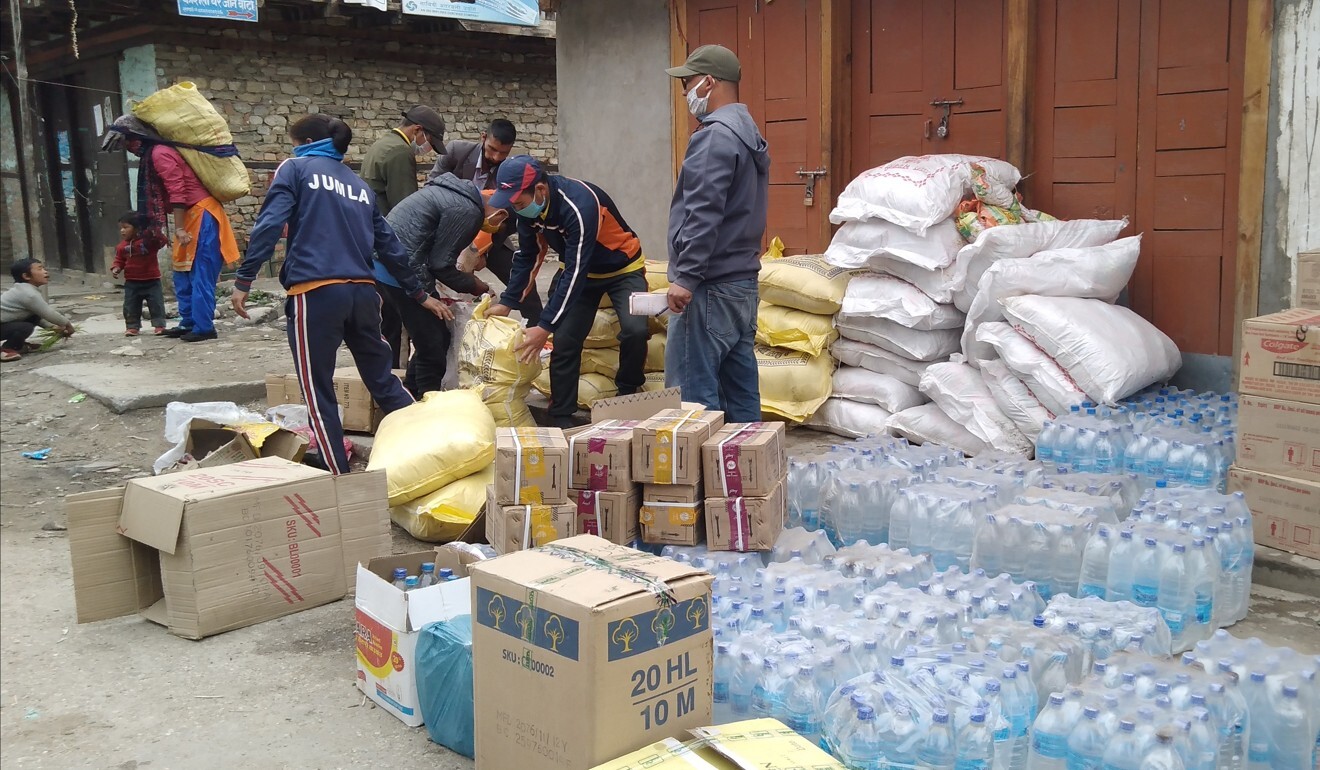 In Jumla, the authorities kept the occupants on the bus for a whole day, not even allowing them to disembark to go to the toilet. The Karnali Sports Club eventually negotiated their release into quarantine.
Club members also went into local communities to explain the facts about the pandemic, the virus and how it spreads, and stressed the importance of social distancing, handwashing and home quarantine.
"Running adds to the social fabric of the society. Running, training together, is something that brings people together. And running groups in times of crisis become support networks for community," Oostrum said.
The runners from the Karnali Sports Club are now back in training. "Running twice a day, with necessary social distancing," said Shahi.