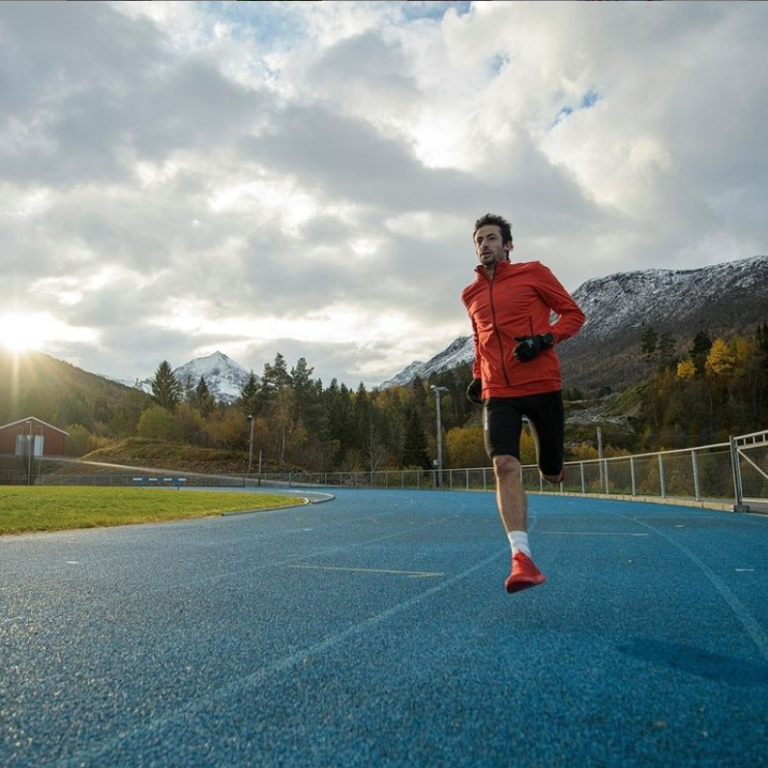 Kilian Jornet drops out of 24-hour running world record attempt, feeling dizzy and seeking medical evaluation
The mountain running superstar swapped trails for tracks in an attempt to beat Yainnis Kouros' 303.506km record set in 1985
Jornet completes 134km before doctors advise him to seek help for dizziness
Kilian Jornet has dropped out of his 24-hour running record due to dizziness. The famous mountain runner did continuous loops of a track in Norway in an attempt to set a new distance covered in a day.
Jornet had run 134km after 337 laps. The record he was going for is Yainnis Kouros's 303.506km set in 1997.
The Salomon team shared an Instagram story, firstly showing Jornet receiving physio on his knee, then announcing he dropped out and finally explaining: "Kilian was feeling dizzy, so he received medical attention on the track. Although he was feeling better, the medical professionals decided it was best for him to go for further evaluation."
Kouros, from Greece, is considered the best road ultra runner of all time. His 24-hour record has stood for an incredible amount of time. He also holds the 48-hour record on a track (473km), set in 1996 and the six-day record (1,036km) set in 2005.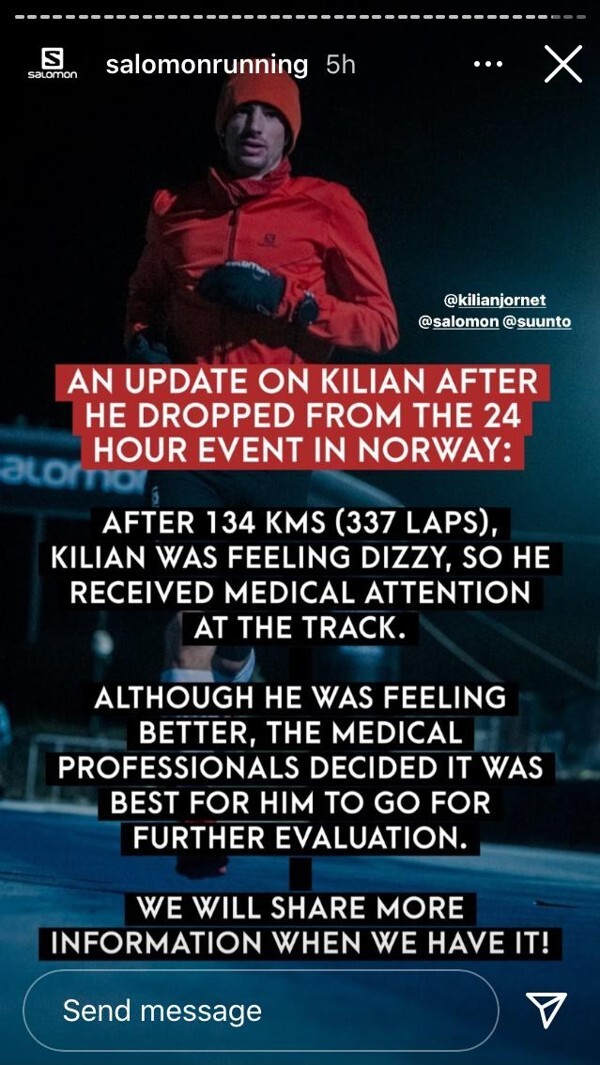 Jornet is no stranger to turning over historical records. He set the record on the 106km Bob Graham Round in England in 2018, beating Billy Bland's time that had stood for 36 years.
However, the 24-hour record presented a challenge out of Jornet's comfort zone. He is best known for his domination in the mountains. He has won nearly every high profile trail race, and holds the records at many of them.
He has won the Ultra Trail du Mont Blanc three times, Hardrock 100 four times, setting the course record in 2015 and winning with a dislocated shoulder in 2017.
Jornet has six 31km Sierre Zinal titles, setting the record on his latest win in 2019. He won the Western States in 2011. He also holds seven 42km Zegama-Aizkorri wins in Spain.
"For me it's an unknown terrain," Jornet said before his 24-hour record attempt. "If I tell you some predictions I will be lying because I really don't have a clue. I've never ran a race on a track and the longest distance I've trained on flat is 90km."