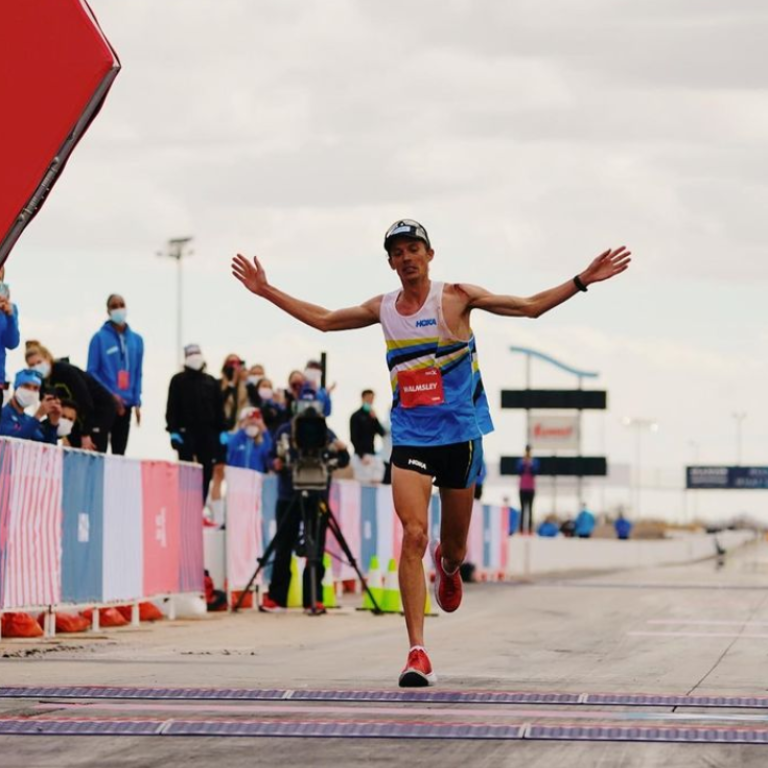 Jim Walmsley misses 100km world record by 12 seconds, sets American record
US runner attempts to set new mark as part of Hoka One One's Carbon X2 project
Second time he has attempted to beat Japanese runner Nao Kazami's world record set in 2018.
Jim Walmsley came agonisingly close to setting the 100km world record on Saturday. The American speedster cover the distance in six hours, nine minutes and 26 seconds, just 12 seconds shy of the record, set by Nao Kazami in 2018.
Walmsley is now the American record holder, smashing Max King's time by 18 minutes.
The 100km record attempt was part of shoe brand Hoka One One's Carbon X2 project. Their latest shoe has a carbon plate in the sole that is meant to make running more efficient and this run was to promote the product.
This is the second time Walmsley has attempted the world record. In 2019, he ran as part of the original Carbon X project. He set the 50 mile (80km) world record in 4.50:07, but eased off in the final 20km and missed the 100km record.
"It really felt like I got everything out of myself today and dug really deep and fought all the way to the line. I don't feel like I gave up but it was tough to see the seconds tick by," Walmsley said on the live-stream.
"It's a little bittersweet but definitely rewarded with an American record today and those don't come very often."
"We're in the right ballpark and on the right track," Walmsley added after the 100km run.