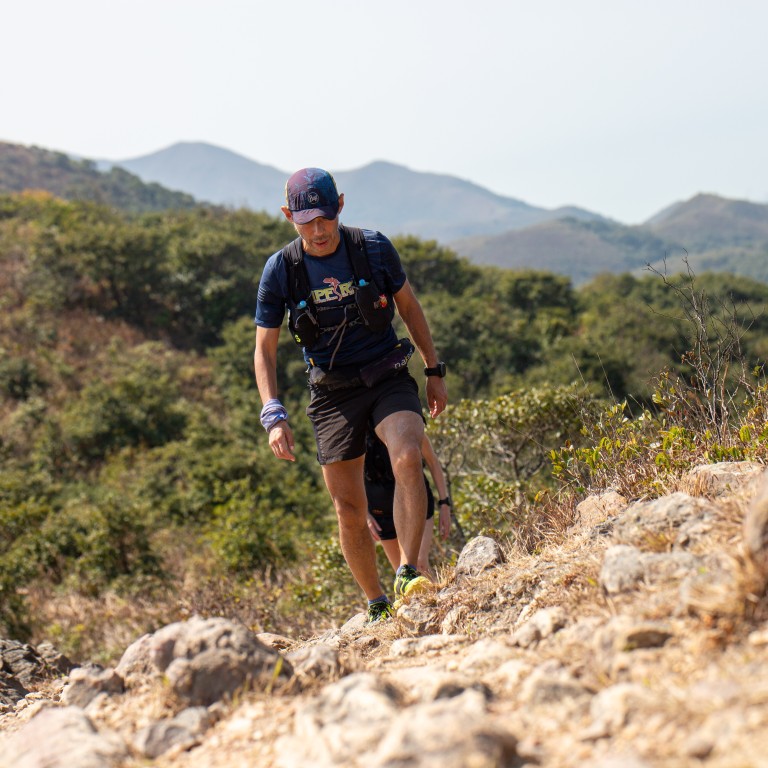 Hong Kong Four Trails: looking back on a historic ultramarathon, 298km where 'sooner or later you pay'
Hyun Chang Chung reflects on his second 298km ultramarathon finish, arcing from promising never to return to thinking about another run
The Hong Kong Four Trails Ultra Challenge links the MacLehose, Wilson, Lantau and Hong Kong trails in one unsupported run
As the temperatures in Hong Kong soar, it is easy to forget that just months ago the city played host to one of the most incredible ultramarathons in the world – the Hong Kong Four Trails Ultra Challenge.
One of the historic two-time finishers, Hyun Chang Chung, a Hong Kong-based Korean banker, looks back on his experience in a recent Adventure Trail podcast, part two of a Four Trails series. Over the course of the conversation, which includes clips from him on the course, he transforms from vowing to never do it again, to considering the circumstances of his next Four Trails run.
The Four Trails is 298km. It links the 100km MacLehose, 78km Wilson, 50km Hong Kong and 70km Lantau Trails. Runners do them in reverse, with no support or checkpoints, only having help as they travel between each of the trails. If they reach the end in under 60 hours they are deemed a "finisher", and if they reach the end in under 72 hours they are deemed a "survivor". The end is marked by the green postbox in Mui Wo.
The run, which takes place over Lunar New Year, marked its 10th edition in 2021 by only inviting back former finishers and survivors. Some runners had survived twice, some had survived then finished. Some finishers had returned to survive, but no one had ever finished twice.
Chung finished in 2020 with the narrowest of any margin ever – just 14 minutes. He was determined to come back and do better.
He took off from the start and immediately took a wrong turning on the MacLehose.
"You feel like an idiot, of course, and I was already sweating at the time. But I took it easy, it was just the first five minutes, and I lost five minutes but in the scheme of things five minutes is nothing," he said.
It is little wonder he was a bit dazed. He was forced to work until 10pm the night before to ensure his office did not call him mid-run. By the time he had finished packing, he was in bed by 1am. But nonetheless, he finished the first 100km an hour quicker than last year.
"That was a mistake," he said. "I think in a way it was the cool weather, and I think everyone wanted to do a faster time. Everyone is returning, and everyone wanted to do faster than their first time, certainly that was my aim.
"The one hour I ran faster on the Mac, I paid it on the Wilson where I was one hour slower than last year. So net it was the same, but you always pay for it much later on, which happened for me on the Hong Kong Trail."
He slept on the Wilson Trail, which spurred him on. He took a rest in Shek O, at the start of the Hong Kong Trail and promised never to run the Four Trails again.
"I was there to prove to myself that I could do it a second time," he said. "You start complaining, it's so easy to complain about everything. The moment you start hitting the wall you just complain and you question yourself. It's all mental tricks that your head is playing with you, trying to make you quit, and you just have to overcome those thoughts.
"I started to think about something else. That line of thought takes you to another line of thought, and you forget about why you were complaining."
As he entered his second night on the Hong Kong Trail, no line of thought could distract him from the suffering, and the fast MacLehose began to take its toll.
"When you push too hard, sooner or later you pay. That is exponentially tough because it is the second night," Chung said.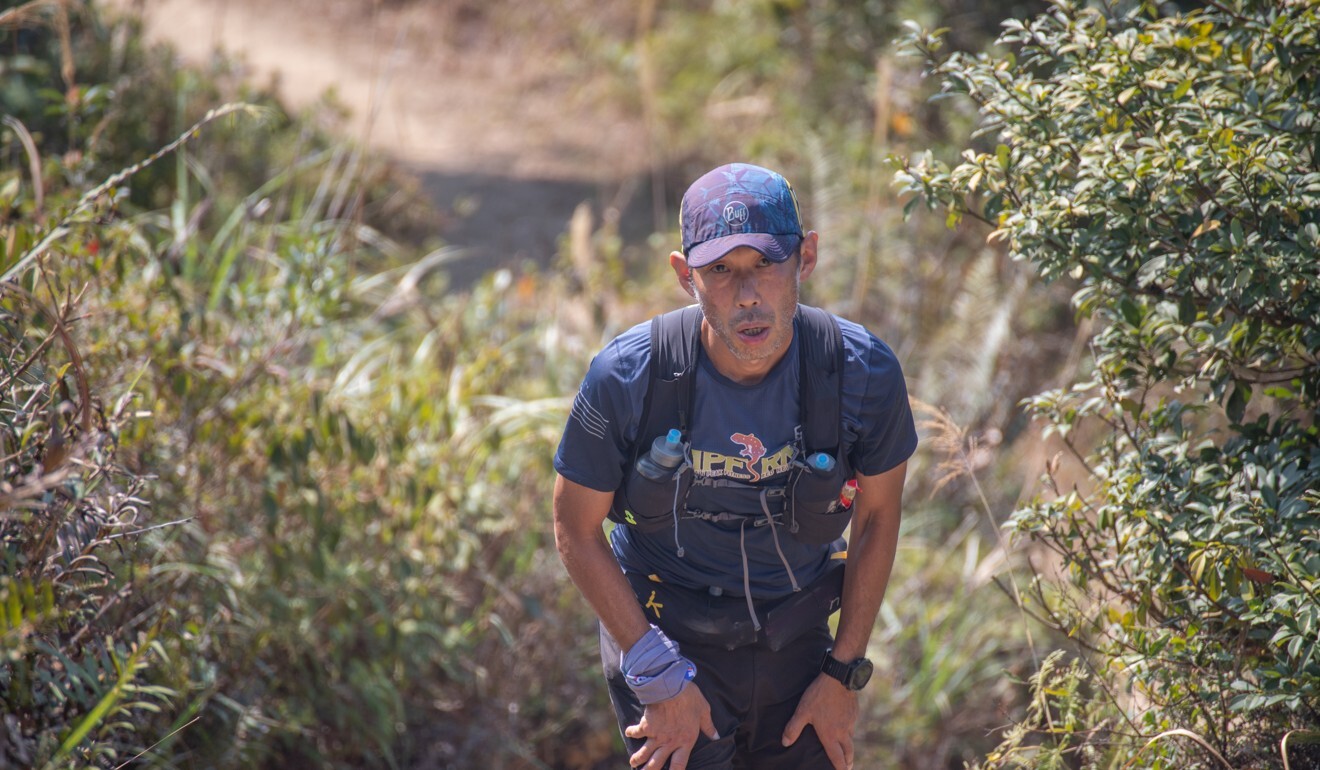 "The last 10km, which is a kind of flattish, zigzag trail, kind of technical but it's flat – each kilometre was longer and longer. That was tough. By then, I took my second nap."
As he waited for the ferry to take him to the Lantau Trail, Chung looked drunk. He was so tired, dazed and cold he was wrapped up in a blanket with fellow runner Nikki Han next to him. It made for a strange sight.
The pair ran a lot of the final trail together, and Han even showed Chung a great noodle restaurant near Fan Lau. Chung said 2021 was tougher than 2020, but ultimately more enjoyable because he spent a lot of the run with other people – particularly Lor Chor-kin and Han.
At one point, they were recognised by a group who made a tunnel of honour, spurring them on to the next climb.
Chung finished about 40 minutes faster than last year. He arrived just after Lor, and minutes before Han. By the time all three were there, the atmosphere was electric. Crowds clapped and hugged, the organiser Andre Blumberg was visibly emotional seeing former finishers finish again. There was now six double finishers once Han, the finish finisher of the day, arrived.
Jacky Leung had become the first to "break 50"
, finishing in 49 hours and 21 minutes, and stayed for around 10 hours to see the other finishers.
"It was amazing, you cant describe it with words because you had to go through that. It is the culmination of the whole journey. It is not just those three days." Chung said.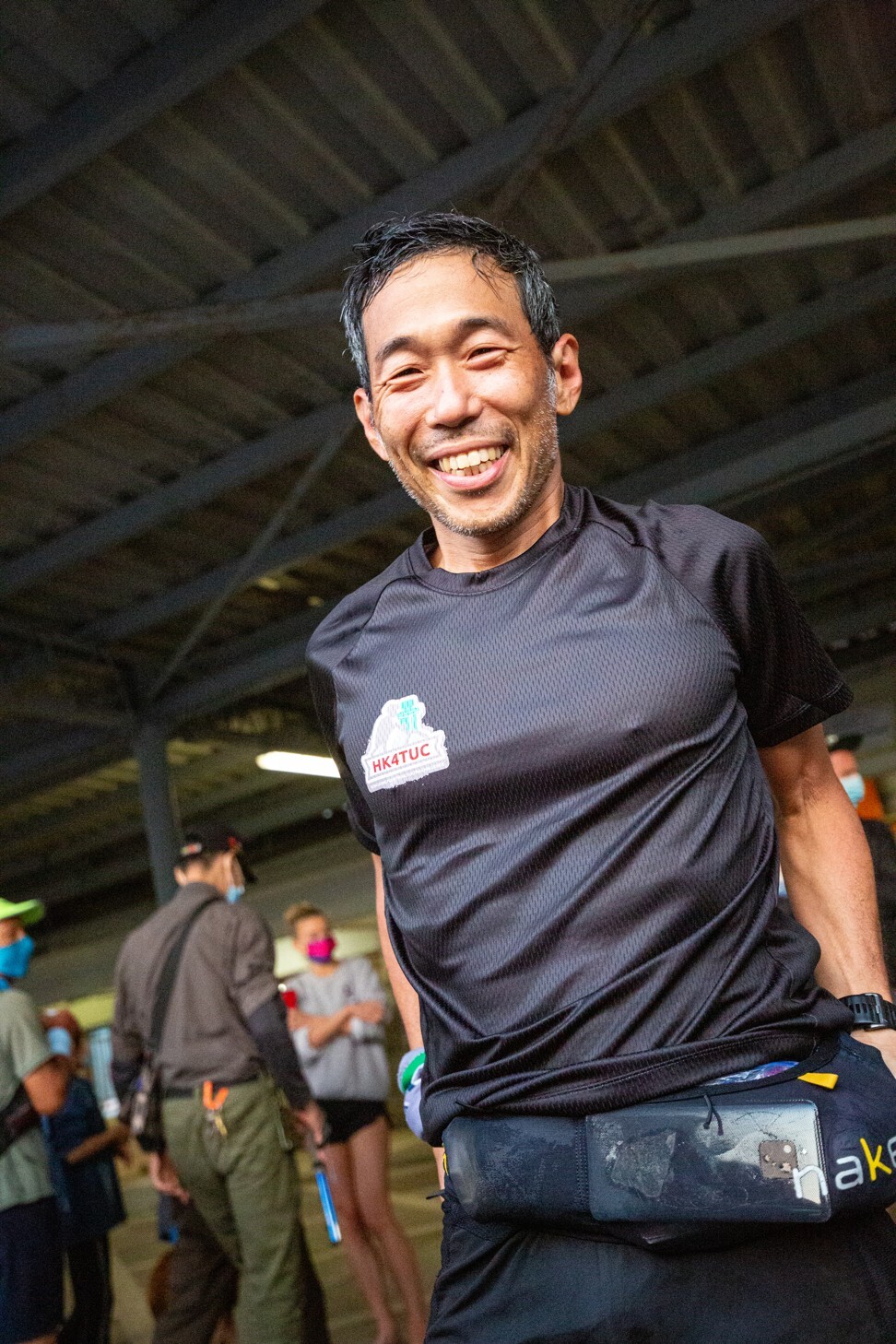 "You have spent the whole year preparing. You know in the back of your head you are doing this, the training after work, the tough training after work, the late training or whatever challenges you are doing, you know you are doing it for this challenge. It's all coming together in that moment and in a way you do not want that moment to end. It's very unique."
It is a time-consuming endeavour, and Chung promised never to do it again, but over the course of the podcast doubts crept in.
"Now you are a bit rested, and you are thinking backwards, the thought is there already, should I do this again?," Chung said.
"I'm already thinking about it. I know I won't do it, because it's too much," he added later.
"I was thinking about it, I'll do this again when I know I'm leaving Hong Kong. That's what I was thinking about, as a farewell challenge. The moment I learn I'm leaving Hong Kong, I'll do it again," Chung concluded.