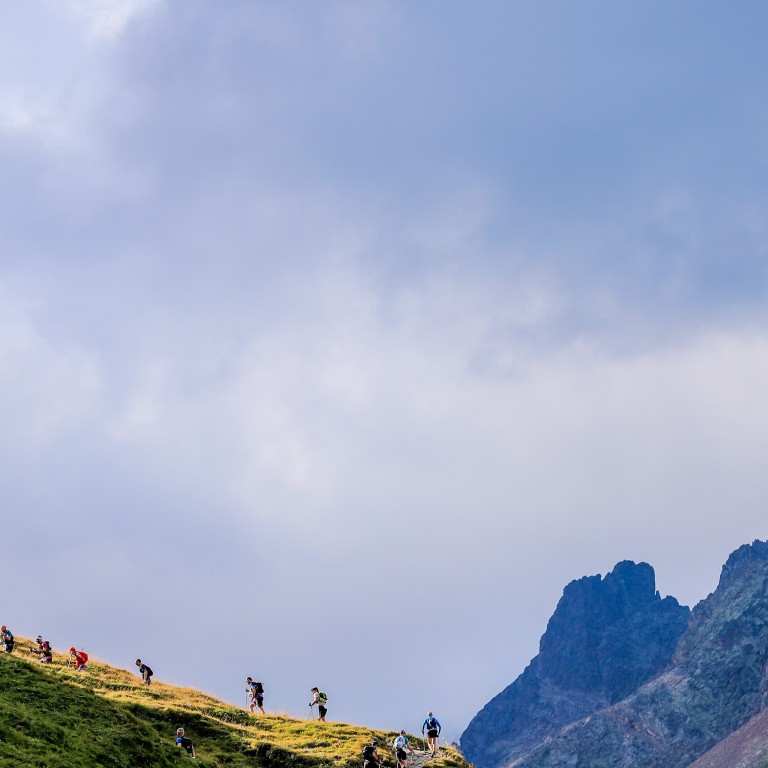 Czech runner dies at UTMB's TDS race, in first fatality at running festival
Helicopter rescue unsuccessful following fall on steep descent from Passeur de Pralognan, with many runners stopped by organisers
Chinese trail running community, who cannot travel to France, share condolences after Gansu deaths earlier this year
A Czech runner died in a fall during the 145km Sur les Traces des Ducs de Savoie (TDS) on Wednesday, the first fatality in the history of
Ultra-Trail du Mont-Blanc
(UTMB) in Chamonix, France.
At 12.25am local time, a Czech athlete sustained severe injuries after falling on the steep descent from Passeur de Pralognan, where runners need to use fixed ropes to make their way down. A helicopter was called in for the rescue but the runner's life could not be saved.
Race organisers expressed their condolences to the family of the as-yet unnamed runner.
The conditions of the trail at that time were good, although it rained during the night, but race organisers made the decision to pull every runner before or at the Passeur de Pralognan checkpoint from the race.
This reduced the number of participants to 293, out of the 1,433 remaining in the race before the accident.
"In order to allow an extremely complex night helicopter rescue, and because it was impossible to redirect runners through a different path, the race had to be stopped," organisers explained at a media conference.
"Once the intervention was completed, and given the large influx of runners on the climb, the major traffic jam was created.
"Faced with impossibility of dispersing an influx of runners while guaranteeing their safety, the race direction instructed 1,200 runners to turn around and go down to Bourg-Saint-Maurice, where they were met with transport organised for their return."
Before the race, Jose Antonio "Depa" de Pablo, live commentator of UTMB, said that while the main event – the 170km UTMB – has wide comfortable trails and is known as a "runner's race", those who attempt TDS have to negotiate much tougher terrain.
The trails are "narrower, with more rocks, more dangerous," he said of the course that links the town of Courmayeur in Italy's Aosta Valley with Chamonix in France.
This year TDS was extended to 145 kilometres. and while it remains shorter than the 170km UTMB, it is much steeper. The finishers need to ascend 9,100m, more than the equivalent of summiting Everest. TDS is also located at higher altitude than the UTMB.
Depa called the TDS line up the least competitive of all the UTMB events this year. The top three men and women in the last edition of TDS all opted to run the UTMB instead.
Erik-Sebastian Krogvig of Norway won the men's division, while the battle for the women's title continues between Russia's Ekaterina Mityaeva and France's Manon Bohard.
Chinese runners have long maintained an interest in the UTMB though they were unable to travel to France this year to compete.
The mainland trail running community is still following the UTMB very closely online while the event's Mandarin live broadcast will continue this year.
News of the tragedy in France resonated in China, where many runners lost someone they knew in the recent disaster in Gansu province when 21 people died in a race.
"2021 – it has been tough" commented one Chinese runner. "The finish line in a trail race is when you return home", added another.