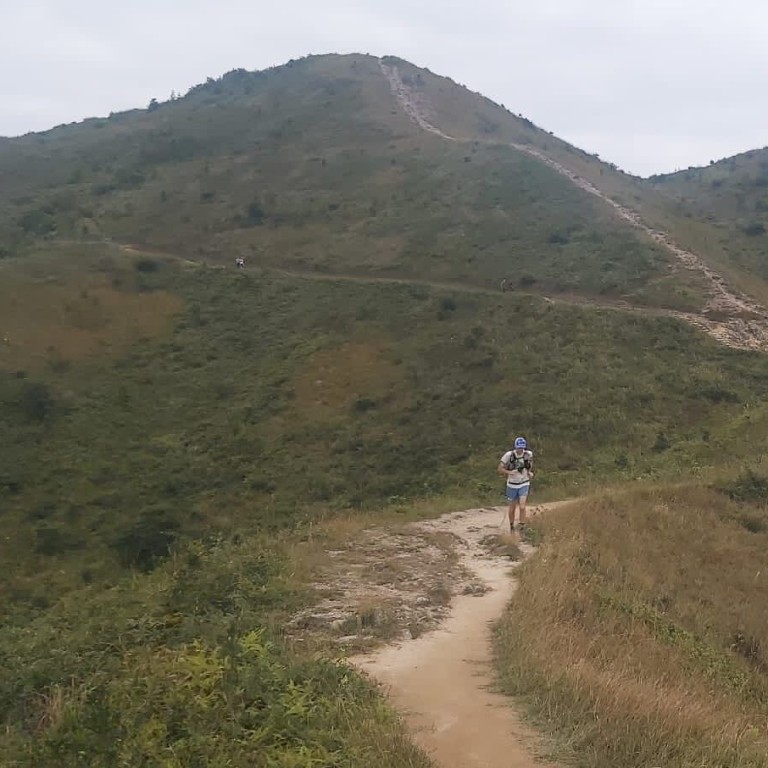 William Hayward swaps Big Dog's Backyard Ultra for 298km four trails in four days to avoid Covid-19 quarantine
William Hayward skips Tennessee trip for Big Dog's Backyard Ultra because of 21-day quarantine on return
The 53-year-old runs all four of Hong Kong's major trails in four days instead, and raises HK$15,000 for local refugee charity
Running 298 kilometres with 14,500 metres of total elevation over four consecutive days might sound anything but casual for most people. But William Hayward is not most people.
When the 53-year-old finished running Hong Kong's four major trails on Monday, he said he "enjoyed" the challenge and had "a great time".
Hayward was supposed to be running Big Dog's Backyard Ultra in Tennessee last weekend. But when the Hong Kong government tightened entry rules for travellers returning from countries in the Covid-19 high-risk category (including the US) and increased hotel quarantine to 21 days, he decided it was not worth it.
Big Dog's is one of the most gruelling concepts in running, with competitors having one hour to finish a 6.7km loop. They have to be on the start line ready to go at the start of the next hour. They keep completing loops until there is just one runner left. Hayward
finished second by completing 59 loops in 2019
, and therefore had an invitation to compete this year.
"I decided I better do something else that weekend or I'd just sit around and mope," Hayward said. The obvious answer was recreating his own Backyard Ultra, doing laps of Bowen Road, but "nothing could be worse".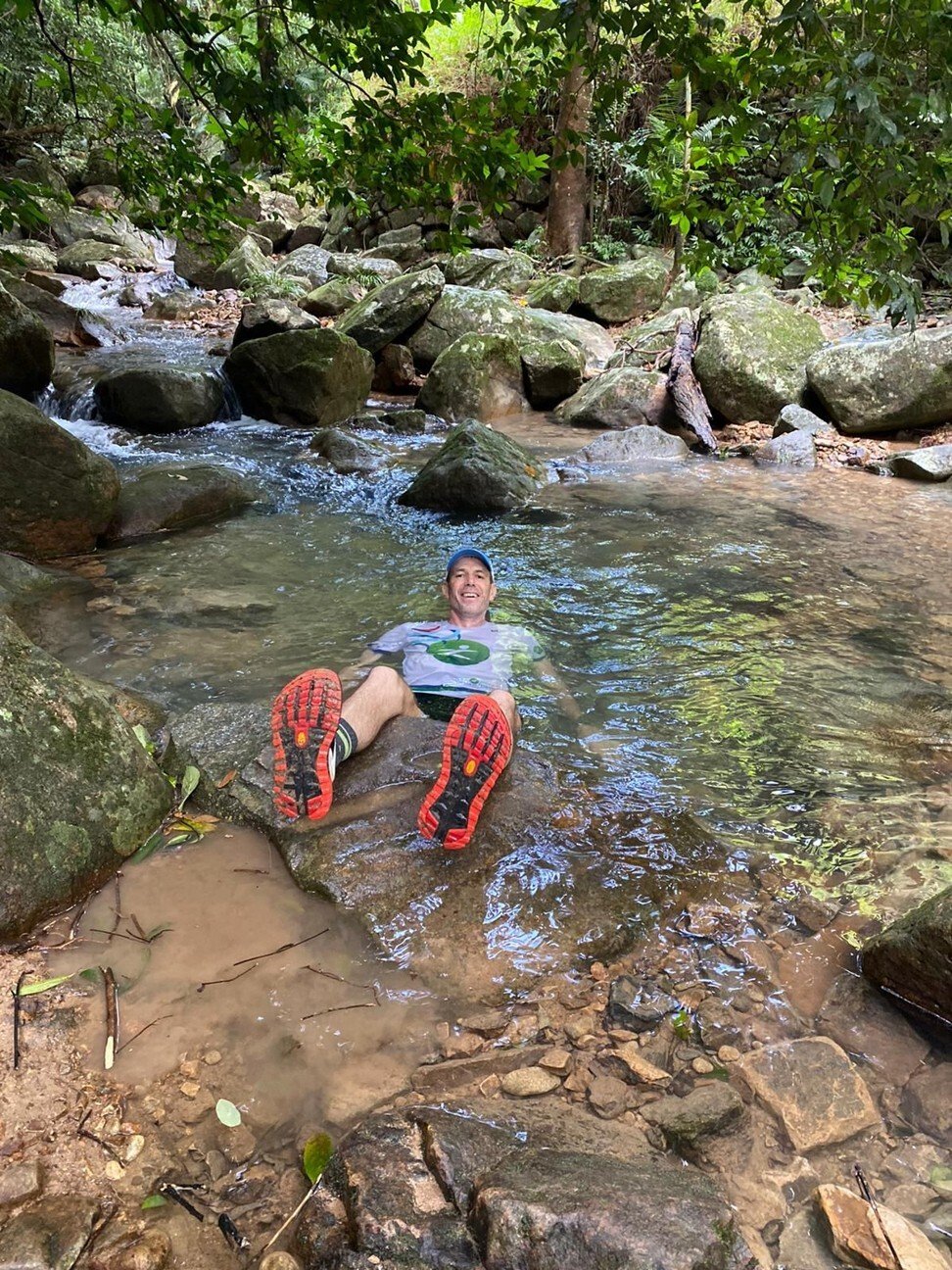 The four trails idea was inspired by the 4in4, where runners try to complete the Lantau, Hong Kong, Wilson and MacLehose Trails in four consecutive days over Christmas. It is the low-key sibling event to the Hong Kong Four Trails Ultra Challenge (HK4TUC), when runners try to complete all four trails non-stop. They have 60 hours to become a "finisher", or 72 hours to become a "survivor".
Hayward has survived the HK4TUC twice
.
"When I did the HK4TUC, at the end of each trail I came in a broken man, head down, barely able to stand. But in the 4in4, I ran the last 6km," he said.
"I think I enjoyed 80 per cent of the 4in4. On the HK4TUC, I spent 60 per cent feeling terrible. The satisfaction comes from pushing through it in the end, but while I'm doing it, I don't think 'this is a fantastic time'. But in the 4in4, I had a great time."
With a long time to complete each trail, and time to sleep in between. Hayward started each trail at 4.30am and would break when he wanted to stop to eat and rest. He had a half-hour break on the Wilson Trail for noodles at Sha Tin Pass, then another half-hour at Tai Po. It was a far cry from the make or break speeds needed to complete the HK4TUC.
"I wouldn't say it was easy, but the difference was I didn't care about how long it would take me," he said. "I didn't feel any pressure, I didn't feel like I was racing. I think I discovered I'm not super competitive."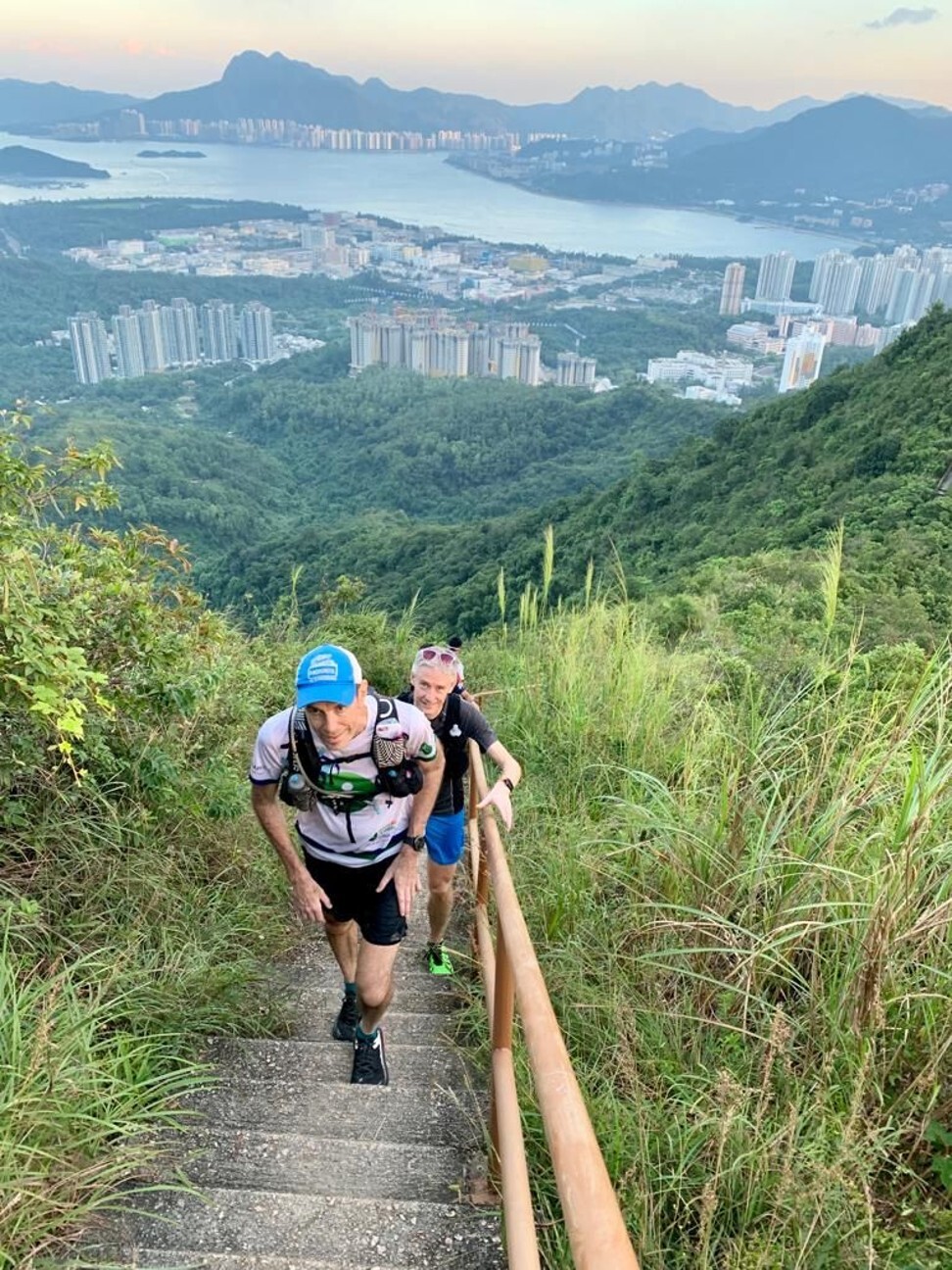 "I found with the 4in4, it was a great challenge. It's hard to do," Hayward added. "It is like a big, big challenge. I was definitely fit for it, I had trained all summer. But then it was a different kind of challenge, I was just interested in the experience."
Runners have to complete the official Christmas 4in4 alone. As this task was inspired by the same race, but unofficial, Hayward invited others along and the communal aspect was one of the most rewarding.
"Big Dog's Backyard, which I'm missing, is a really social event. That's one of the great things, you're running around and around with the same people, and you really get to know them. So, I thought there was no reason for me to do it solo," Hayward said, though he was self-supported so no one gave him any food, drink or other support other than boosting morale.
Another enjoyable aspect of his run was that he is raising money for RUN, a charity that supports refugees in Hong Kong.
"Refugees in Hong Kong are a really underserved community," Hayward said. "They live under tough conditions and don't get much support from the government. RUN do a great job of providing support. They have an athletic and hiking side, which is great as a lot of communities lack the resources to get outside, and RUN do a great job with that, but they do so much more."
Hayward, who had aimed for HK$7,500 in donations but more than doubled his target, was speaking to the Post while three people were still going at the Backyard Ultra in Tennessee, despite having already run 70 hours.
"I'm not sad that I'm not doing that," he said. "Knowing the depths to which they'll be going, I'm pretty comfortable doing my 298km in Hong Kong and now sitting on my couch."
But it sounds like his epiphany might only last so long.
"I'll always be super proud of the HK4TUC, and super proud of the Big Dog's Backyard Ultra, but I don't have a massive desire to go to those levels again," Hayward said. "Well, I might do it again, because there seems to be something in my psyche, but it's not something that I seek out."
"Almost inevitably, I'll do both," Hayward added. "I'm sure I'll do some stupid things that I really have to dig deep and get satisfaction from the end. But I did really enjoy the weekend, so I do think it's given me a bit more appreciation of the joy of creating your own activity and setting your own parameters of success, and that can be really fun."
You can donate to Hayward's RUN page here.
This article appeared in the South China Morning Post print edition as: Runner avoids quarantine by swapping Big Dog's for HK's four trails