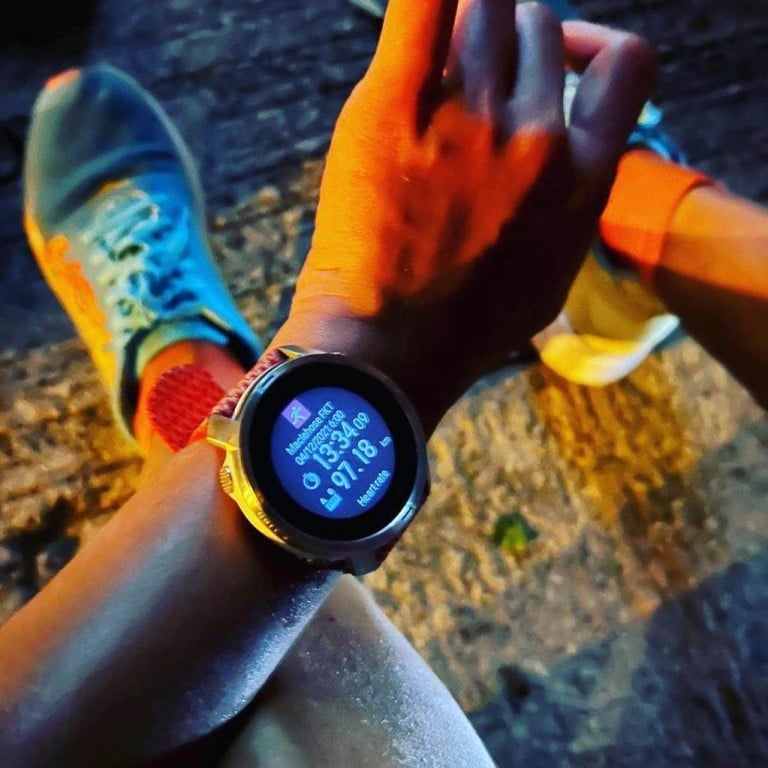 MacLehose Trail fastest known time for Samantha Chan, who spent hours training on a treadmill to create exact intensity
Samantha Chan completes the 100km MacLehose Trail in 13 hours and 24 minutes, surprising even herself because she did not monitor her time during the run
She has been preparing on a treadmill so she could control her heart rate, time and intensity, ensuring she avoids training too hard and too much
Samantha Chan set a Fastest Known Time (FKT) on The MacLehose Trail, completing the 100km run in 13 hours and 34 minutes – the quickest time for any woman ever. Counter-intuitively, she achieved her goal by switching her training from trails to treadmills.
"It's still unreal for me. When I look back on Saturday, it still feels unreal," she said.
Chan's first trail race was the 100km Oxfam Trailwalker (OTW) in 2009. The famous race follows the MacLehose and Chan finished in a little more than 20 hours.
"I felt pretty amazing when I finished the OTW, I didn't expect to feel like that. But if you'd told me I would become an ultra runner, and do the FKT on the MacLehose, I wouldn't have believed you," she said.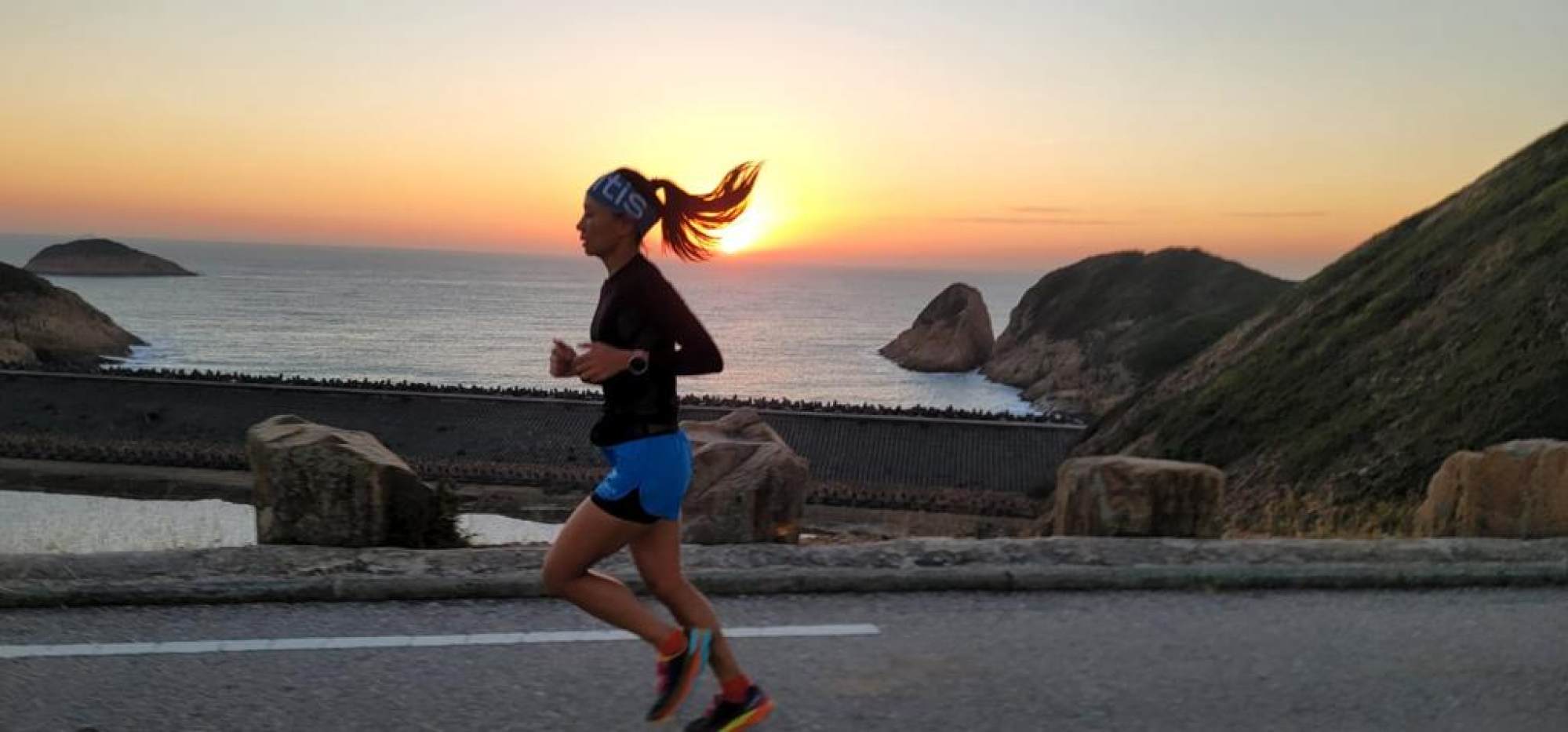 Chan returned each year to the OTW, or the HK100, which follows a similar course and which she uses as a benchmark for her progress. She quickly improved her time to 16 hours but then plateaued.
She saw the fastest women's team complete the OTW in 14 and that became her long-term goal. But, the harder she trained and the more hours she dedicated, the more she stayed the same.
"I trained very hard from 2016 to 2019 – my mileage was quite high and I pushed myself until I wanted to puke before I went home. Then I found out, after all this training, my progress wasn't much. The best I could do was keep the standard I already had," Chan said.
In late 2019, she switched to doing low mileage at a low intensity and everything fell into place. It is a common mistake among runners, to train too hard and too often, Chan said.
"People like to say every step counts. But sometimes if it is over the limit of what you can take, the results won't be maximal. It's very important to have smart training."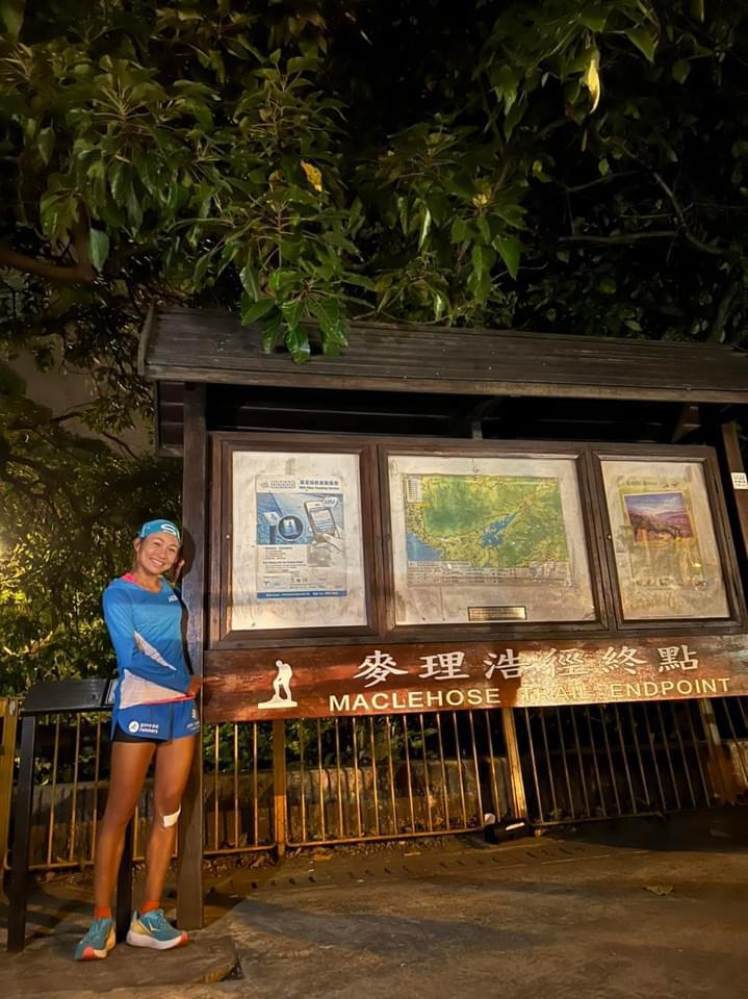 Chan has recently taken her training to an extreme level. She now only runs on the trails about once or twice a month but trains on a treadmill with a coach at Joint Dynamics, Erwan Desvalois, at least three times a week, along with weights and other cross training.
"My coach wants me on the treadmill so he can be exact. We monitor really closely with the data. I know it's boring. I'm not used to that. I'm not detailed oriented, but now I have to look at heart rate, speed and the minutes," Chan said.
"I put so much attention on recovery. On the weekend, I don't have a social life. I have my first run then I need to stretch, then I need a nap. Then in the afternoon I have my second run. And no alcohol. That's how I spend my weekend. Weekdays are similar.
"It's not just the training I do, but also about sleeping and eating," she said.
Chan is so goal-oriented that improving her MacLehose time is motivation enough to spend hours on a treadmill, which she will continue for now to train for an even longer run or race. She does, however, look forward to returning to trails in the future.
The treadmill training worked – she set her personal best on seven of the 10 MacLehose sections, even compared to when she did fast, short sessions completing one section at a time. But Chan was oblivious to her own success during her FKT run.
"I was looking at the split time, I wasn't looking at the overall time. I think I was a bit tired so I calculated it wrong. I thought I needed to push harder to go under 14 hours. I didn't know until I pressed the stop button on my watch and looked at the total time and I thought 'woah! 13:34!," Chan said.
She said she felt good as she ran, until 60km. She began to climb the notoriously steep Needle Hill in the midafternoon heat. Chan began to suffer so much she turned to her support runners to ask if this was normal. It was normal to suffer after 60km of running, they assured her, and she continued on until after Tai Mo Shan where she recovered some of her energy and charged to the finish.
"It was tough but it was not like I was going to die. It was a pretty good day out and I felt strong at the end," Chan added.