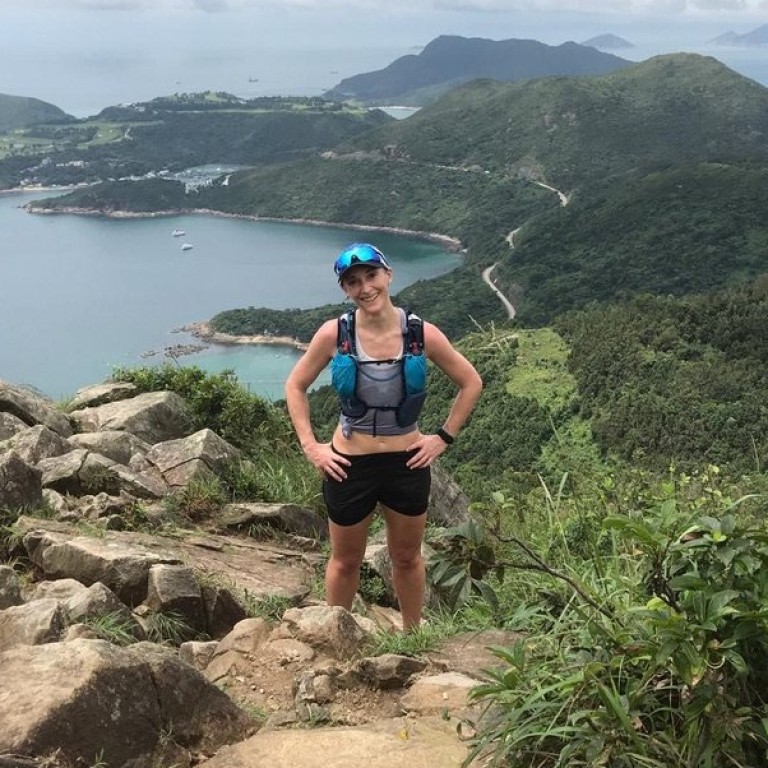 TransLantau by UTMB: 'tough as nails' Emily Woodland targets 100km after brutal cancer treatment
Emily Woodland has battled colon cancer for the last year, and is now determined to finish the 100km TransLantau by UTMB this November
Woodland hopes her story will encourage other women to include colon cancer checks in their medical routine
Emily Woodland prides herself on her toughness in trail and ultra running and has needed every ounce of her grit in the last four years. After a litany of crisis, culminating in bowel cancer, she is already gearing up for the 100km TransLantau by UTMB in November.
"My last really good race was the Hong Kong 100 in 2018 [she finished 11th]. After that, things started falling apart a little bit," Hong Kong-based Briton Woodland said.
Firstly, she had a mysterious illness that was continuously misdiagnosed. It later turned out to be a hormonal issue. As she began to feel better, she ran the Ultra Trail Australia in 2019. It was an hour slower than Woodland's previous time, but it was good to be out there.
After that, Woodland had a stubborn foot injury that took a year to heal. While still on crutches, she broke her thumb and needed an operation. She then got a job in Australia and just when she thought she was moving, it fell through and then her relationship ended too.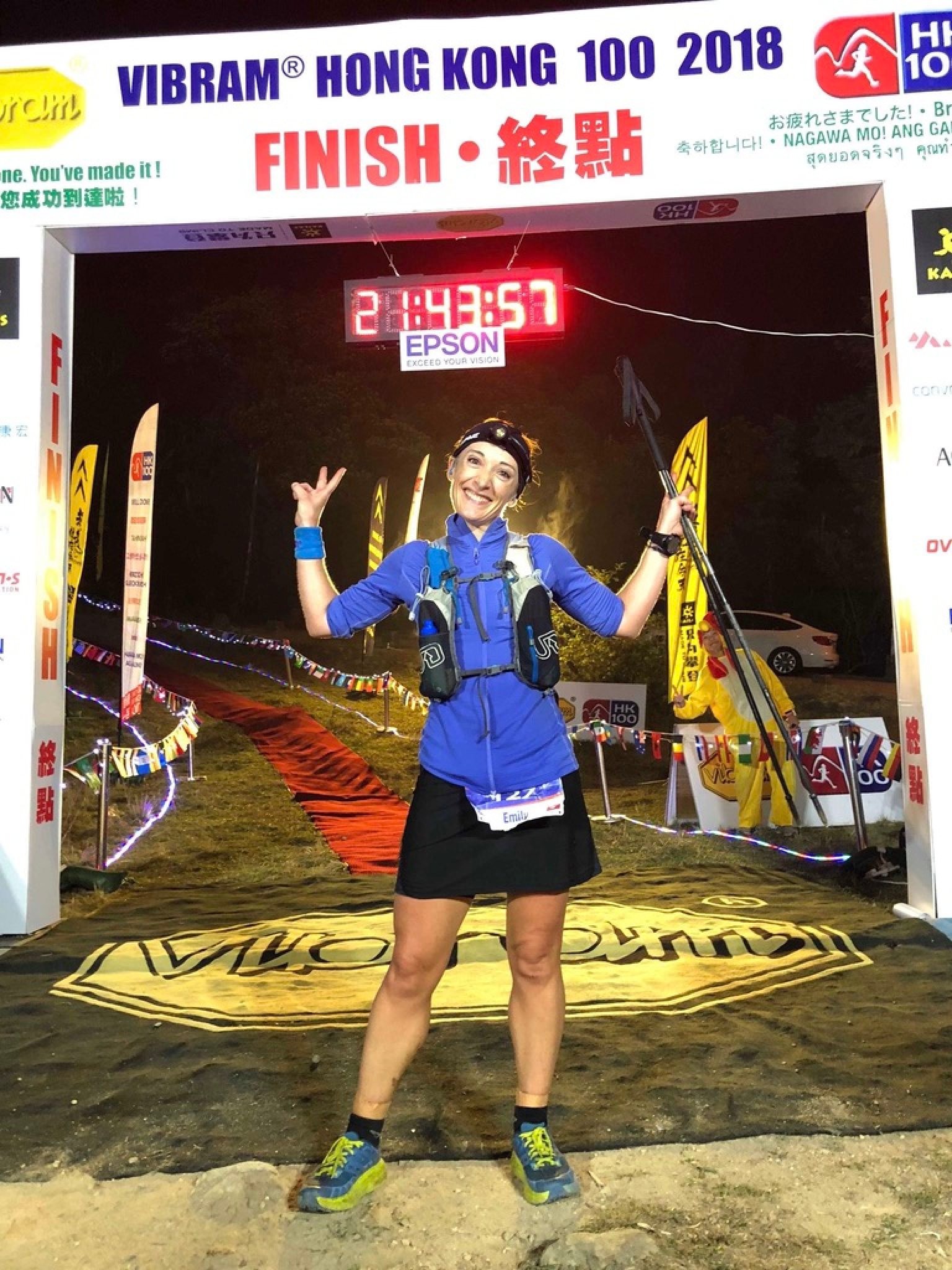 Woodland then caught Covid-19 early in the pandemic when it was the world was getting to grips with how serious the virus was.
Woodland then got a new job in Hong Kong. Things were looking up. She went home for Christmas, but the Hong Kong government banned flights from the UK, so her 10 day trip turned into three months.
"I thought, we must be done. We must be done. I had this amazing new job that would keep me in Hong Kong. Life is going to turn a corner," Woodland said.
"Then, two months into the job, I wasn't even out of my probation period, I went to the doctor to get a few things checked. And I asked the doctor at the end of the appointment to check something."
Woodland was referred to a specialist. She was diagnosed with bowel cancer.
"And my world just imploded right then and there," Woodland said.
Woodland was faced with a tough choice. She'd caught the cancer early, so it should have been easy to treat. But the location of the tumour meant it was hard to do a standard operation.
Therefore, she could pick an easy, quick option but it would risk it returning in a few years. Or, she could pick a second, far harder option of chemo-radiation.
"The harder route involved putting my body through something pretty brutal, which was completely disproportionate to the condition as it was small and hadn't spread but it was just the location of it. It felt crazy I had to do this for something we'd caught so early," she said.
"I took the harder road. I hit the nuclear button. I knew it would be a really tough road."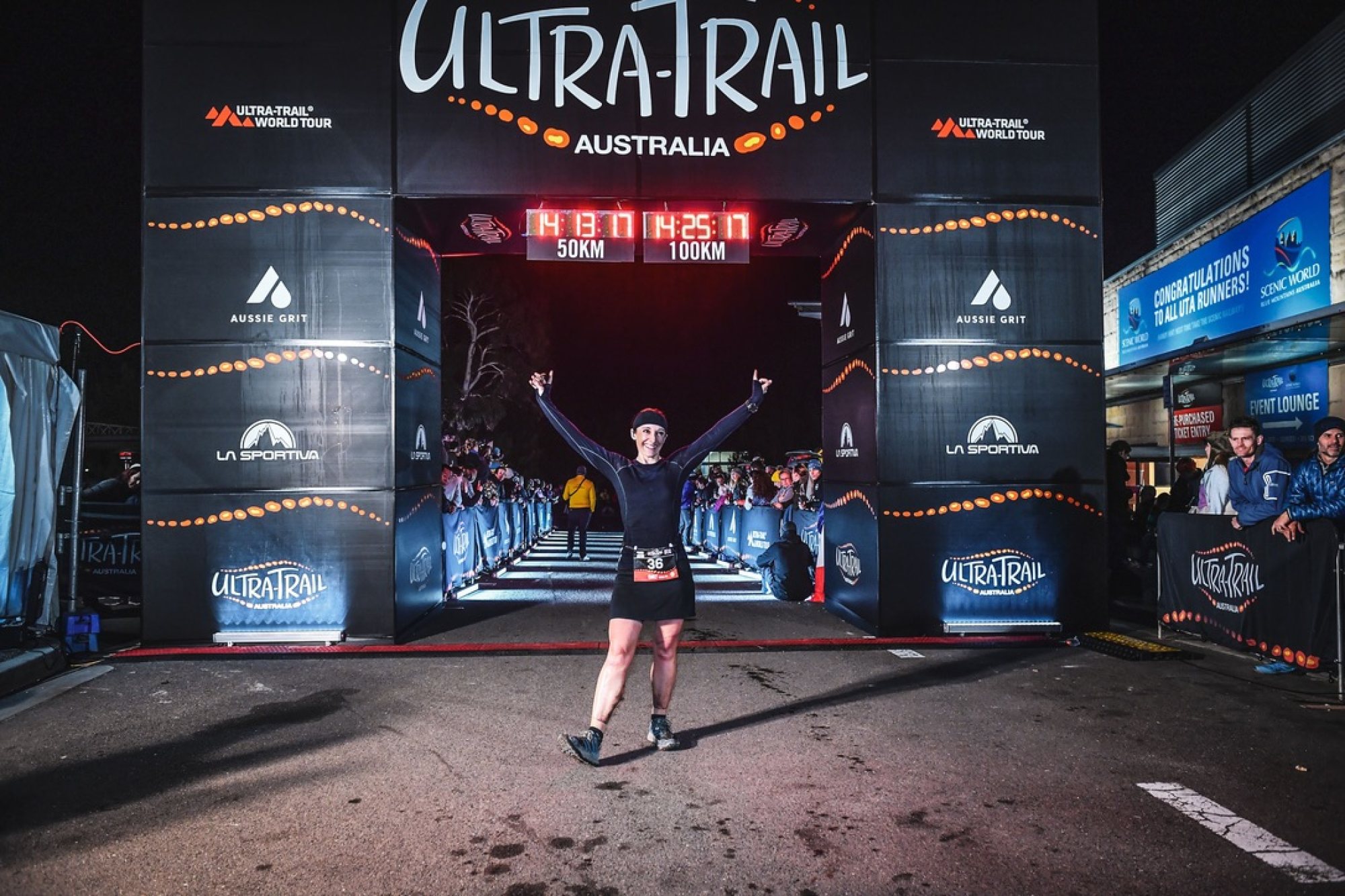 After she had finished, she still needed "brutal" surgery. She lost 9kg, 15 per cent of her body weight, in two weeks. She was left with a stoma bag she named 'Bobby the Bag', which was removed just six weeks ago.
"But I am through the process. I wouldn't say I'm totally normal, but everything seems to have gone to plan. My body will never be the same again," Woodland said.
One of the hardest parts of the journey was losing trail running. Woodland is an incredible runner, with results such as 26th at the Ultra Trail du Mont Blanc in Chamonix and second at The North Face 100 in Hong Kong.
"I knew taking the second option, I knew it would come with a bigger quality of life impact, like trail running, which is such a huge part of me," Woodland said. "That was a really difficult call to make. But part of my identity as a trail runner is that I'm tough as nails."
"You find yourself remarkably adaptable in a situation like this. What seems like an absolutely impossible mountain to climb when you are staring up at it, you just find a way to get over it, you just find a way to adapt."
Woodland has still been out hiking during her treatment and recovery. It has given her a new appreciation for being outdoors, rather than competing. She calls it her "meditation" and "sanity".
"I don't think I'll ever be 'Emily the trail runner' at the front of the pack or on the podium," she said. "Partly because my body won't let me, but also because just being outdoors holds that much bigger meaning for me than it ever did in the past."
"If I can just hike or crawl my way round a race I'll be over the moon. If you'd told me that years ago I would have asked what are you talking about? I was so competitive."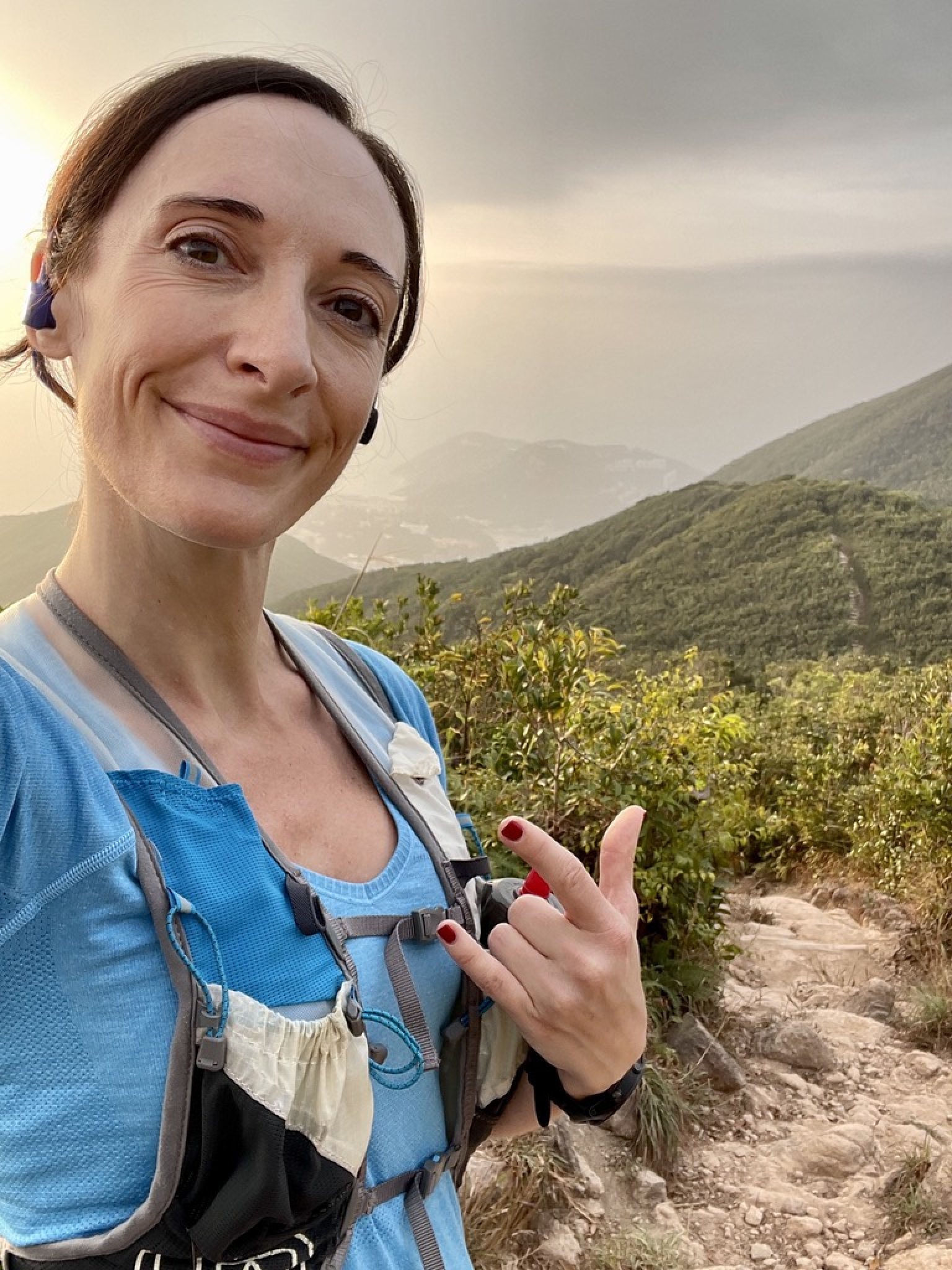 Woodland is targeting the 100km TransLantau as her return race. With a total of 4,900m accumulative elevation, including steep climbs over Sunset and Lantau Peak, it will be a mighty achievement.
"I wanted to do a race that would be my finish line. In my head, I wanted to say I'm me again, I haven't let this beat me," she said, adding it is a qualifying race for the 100 mile Western States in the US, which she hopes to run.
Woodland supported Cooper on the TransLantau that day.
"The out pouring of love and people showing in Nic's memory that day. It feels like a special connection having got through it, to have that connection to him via the TransLantau," Woodland said.
Woodland also hopes her story can prompt others to get themselves checked for colon cancer.
"In the beginning I was so private about what kind of cancer it was, but now I think people need to know. People need to know this can happen to a really healthy, young, vegetarian woman. People think only men in their 50s who eat too much red meat get it. Women don't get themselves checked for bowel cancer, but it is very common," she said.
Woodland is raising money for the CancerFund. She decided to raise money for a charity that cover a range of cancers because she has had friends touched by so many different cancers in the last two years, including colorectal cancer, prostate cancer, cervical cancer, brain cancer, lymphoma and breast cancer.
Woodland feels lucky to have had such great treatment and care, so chose CancerFund as it provides support and access to medical care for underprivileged people.
She also feels grateful for her friends. She had to do radiotherapy everyday for five weeks and a friend showed up to accompany her every single day.
But she is careful about being too optimistic for the future.
"I wouldn't say I'm excited. If the last few years have taught me anything it's another shoe can drop just when you think it can't. It's definitely raw. When you are going through it, you have tunnel vision focusing on the task at hand, then it catches up on you afterwards. So there's probably a bit of that going on," Woodland said.
"You learn a lot about yourself and you learn a lot about other people. I'm just really looking forward to being in a race environment and that camaraderie and all that comes with that, even if I'm not in the leading pack," she added.