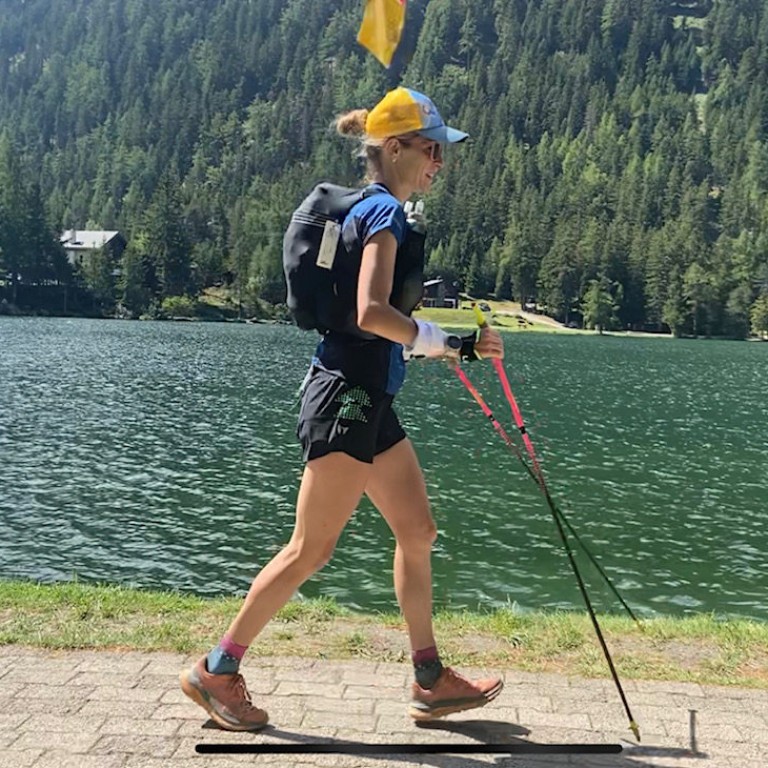 2022 UTMB: fifth place for Hong Kong-based Csillag comes from excel spreadsheet and steady pace
Eszter Csillag climbed from 17th to fifth with a conservative well-planned pace at the Ultra Trail du Mont Blanc
The Hungarian has been living in Europe since March, preparing herself for the challenge that lay ahead
Hong Kong resident Eszter Csillag finished fifth at the Ultra Trail du Mont Blanc (UTMB), despite it being her first 100 miler and sitting in 17th place in the first 20km.
The 171km race is one of the most famous ultra marathons in the world. As such, the start line is always packed with talent. But the Hungarian national's low position in the first half of the race was no cause to panic.
Csillag had worked with fellow Hong Kong-based ultra runner John Ellis to devise a detailed pacing plan, and had an excel sheet with the times she was supposed to arrive in each checkpoint, and even had the times of other women who had run around 27 hours previously, which was her target.
"Up to Courmayeur (80km), it was about being patient," said Csillag, who previously had only run 100km races.
"All I could do was be patient, which meant going slow, looking after myself, eating, making sure I didn't get cold, or injured, and to make sure I arrive at Courmayeur."
"At shorter distances, you don't get this going slow, then pushing more later. So, I could enjoy being outside and the stars. I enjoyed having a race where I could enjoy being outdoors and not just pushing. But I knew I had to arrive at Courmayeur, and then the play starts."
Csillag arrived at Courmayeur (80km) in 13th place and then began to push. She steadily moved up the rankings and entered the top 10 at around the 98km mark.
"With this pacing that I had, it worked very well and I never had high heart rate," Csillag said. "And, maybe it made me stable for the whole course. I didn't have any low point, which is pretty surprising. Usually in a 100km I have a low point, but not this time and it's longer, which is interesting."
Csillag entered Vallorcine (150km), where her family were staying, including her children.
"I told my crew and husband, the only thing is I can't see my children at Vallorcine, they cannot come out, I just want to see them at the finish line," she said.
"I didn't know how I'd react if I saw them in the middle of the course. I wasn't with them for so many hours, I didn't want to collapses, or physiologically have a low. So it was better to have them at the end as a gift."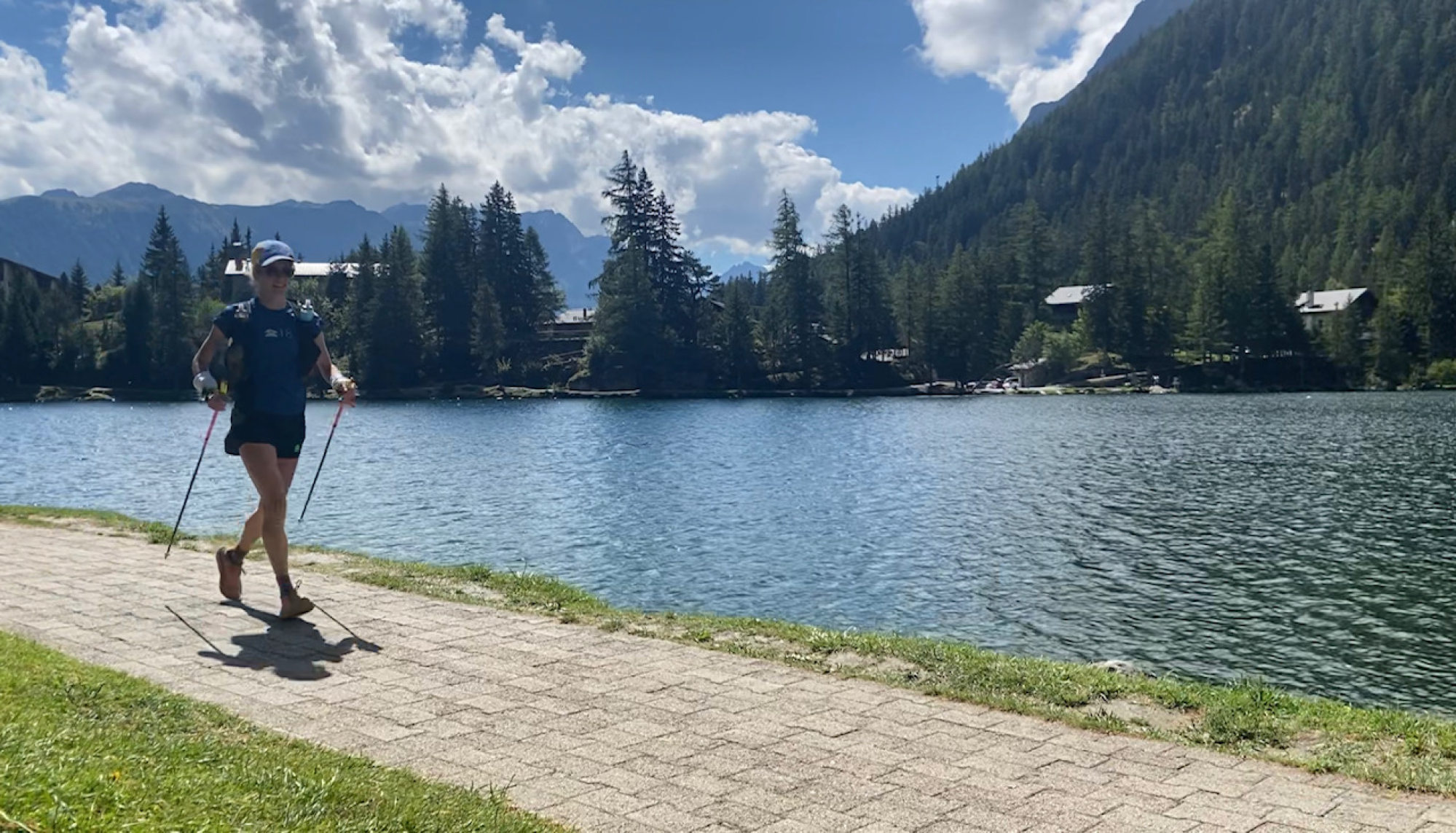 She continued to climb the leader board and crossed the finish line in 26 hours and 32 minutes, almost half an hour ahead of her target time.
"I wasn't raised in a very competitive context," Csillag said. "But, I think through trail running, I learned that racing, it teaches you a lot about how you can be competitive.
"I would have been pretty upset [to miss my target time]."
Csillag left Hong Kong in March to race in the Transgrancanaria, where she came fifth. With travel restrictions still in force, Csillag decided to spend the summer in her native Hungary with her children instead of returning home.
Although Hong Kong's summer heat and humidity is good for training, the extended time in Europe gave her ample opportunity to prepare specifically for the UTMB.
"It was good as I went to the Alps three times and I learned the characteristics of running in the Alps," she said. "Hungary was good base training, Budapest is like Hong Kong where in 10 minutes I was on the trails. There are not many cities like that, which is good."
The particular characteristic is the long descents. Parts of the course are 8km or more of downhill, which is hard to recreate elsewhere.
"They can really destroy your legs. During this training, I destroyed them enough, then went back every few weeks to remind them. They learned the lessons. And I coped with the downhills really well," she said.
Csillaig thought long and hard about whether to enter the UTMB. Having earned her spot, she could chose one of the other races, such as the 55km OCC and the 100km CCC. Finally, she settled on taking on her first 100 miler on the one of the most challenging courses.
"Before, I had worked so much on my 100km, it didn't come easily to me," she said. "So, when I decided to go for the 171km UTMB I was curious about how I would perform, if it would come more difficult or more easily than the 100km.
"In 100km, there is still a big difference in speed compared to 170km. Or 50km, where you just have to push speed. But 171km is all about strategy."