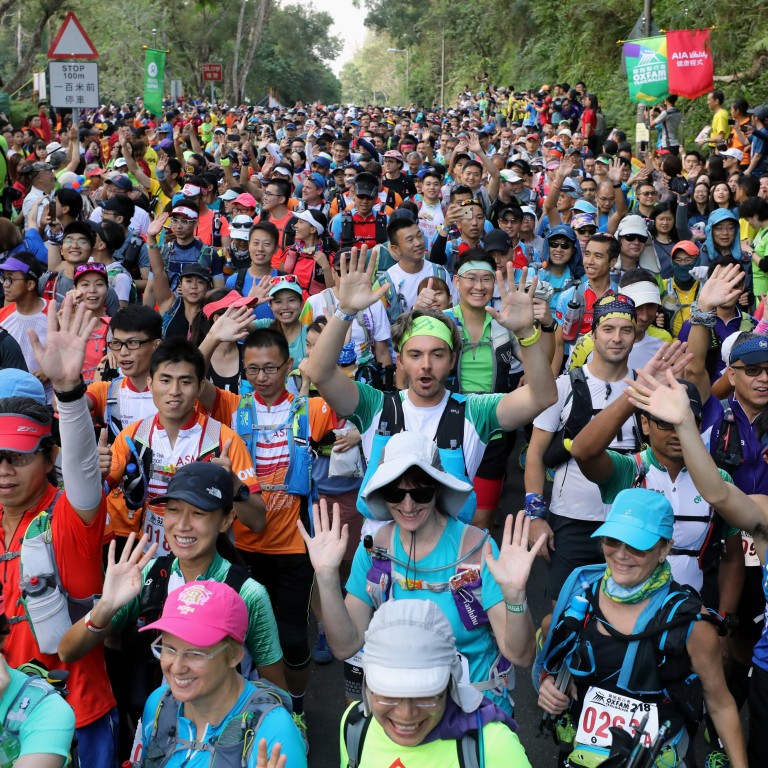 Oxfam Trailwalker cancelled again, as government denies permit because of Covid-19 concerns
Popular 100km race cancelled for fourth year in a row, this time because of concerns about removing face masks to eat
Trailwalker will take place virtually between November 28 and December 18, and an in-person event may be organised for February 2023
The Oxfam Trailwalker (OTW) has been cancelled for the fourth year in a row, after organisers were denied a permit by the Hong Kong government.
The event will take place virtually between November 28 and December 18 instead, and an in-person event may be organised for February 2023.
"Oxfam Hong Kong has received written notice from the government," an email to participants said. "Although, we have already reduced the event size to 400 teams (1,600 participants), the government believes that there remains a large number of people involved in the event."
Earlier on Friday, the 2022 Hong Kong Marathon
was also called off
, with organiser saying they were left with no choice after the government did not grant approval for the event in time.
The 100-kilometre Trailwalker race – where runners compete in teams of four and are joined by support runners too – is the most high-profile trail or ultra race in Hong Kong. It has been going since the 1980s, and has raised over HK$600 million (US$76.4 million) for charity since its inception, according to organisers.
The event was cancelled in
2019 because of anti-government protests
, with concerns raised about runners and support runners travelling to and from the event. Since then, it has been cancelled three more times because of Covid-19 restrictions.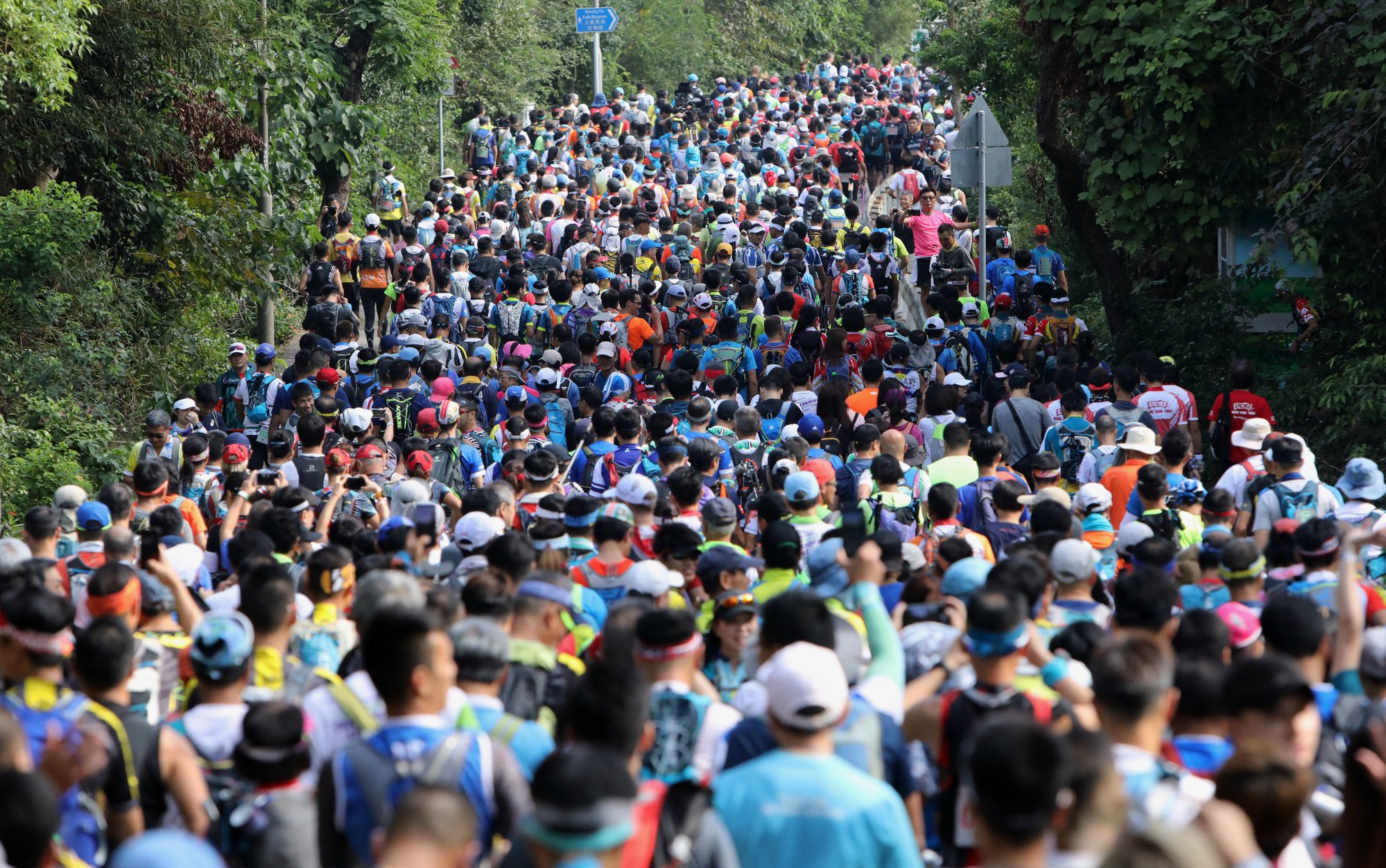 The winning team typically finishes in around 12 hours, and the last cut-off point is 48 hours.
Checkpoints can be busy, as runners stop to eat and drink – a factor seemingly of concern to the government, as they could be potential locations to spread the virus.
"With the prolonged duration of the event, participants will need to take off their masks to consume food and beverages," the email said.
Runners will have the chance to complete the same route any time between November 28 and December 18, and upload their times for the virtual event.
"Despite the uncertainties in the world, we know that all trailwalkers are resilient in the face of change. We sincerely invite all of you to join us to walk for a good cause. We hope that you will continue to support this meaningful event," the email said.
"To teams that raised over HK$20,000 in OTW 2021 – Virtually Together, we would like to offer our heartfelt apologies as we are unable to offer a team quota for an in-person event this year," it said.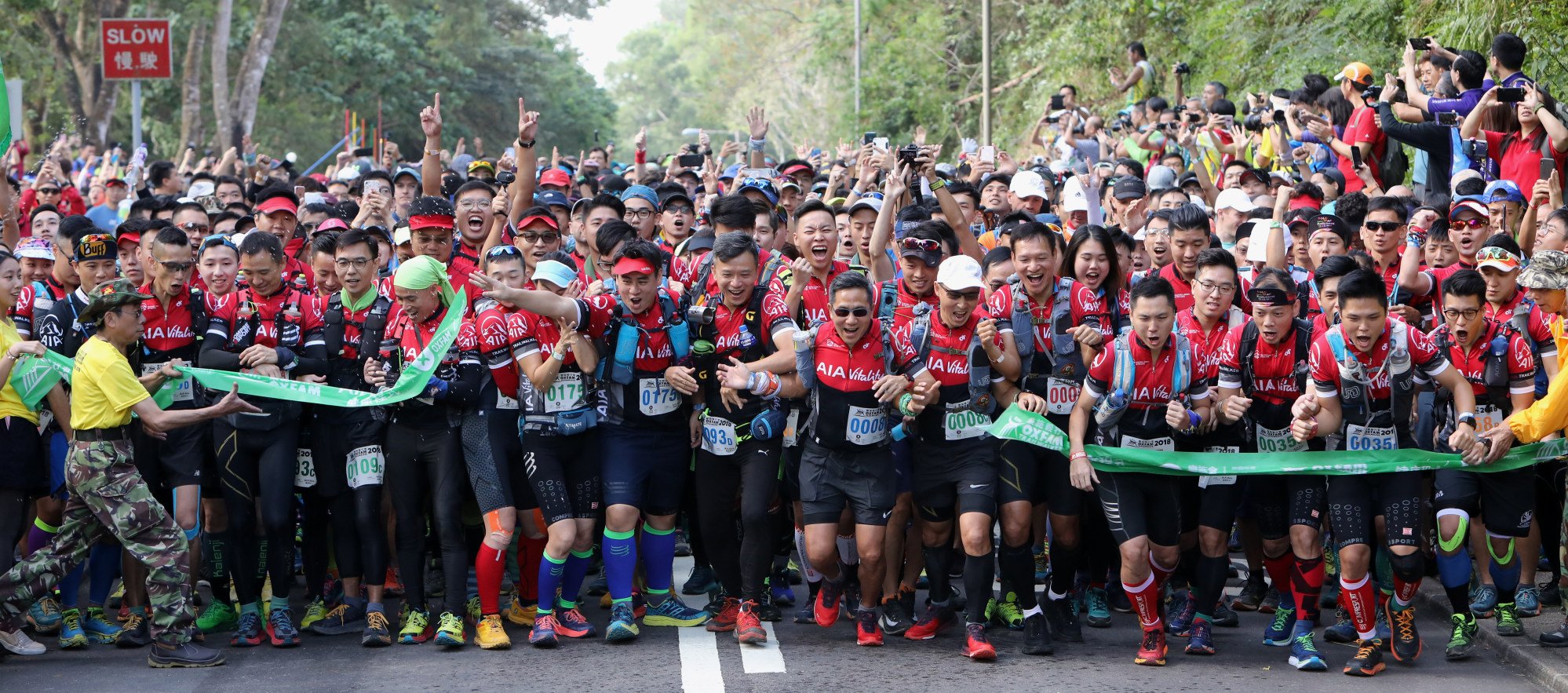 "That said, this team quota will be carried forward until we can hold the next in-person OTW event. If any of these teams would like to join the OTW 2022-VT, they will only need to raise the minimum donation amount; the registration fee will be waived."
The email said they are still trying to host an in-person Oxfam Trailwalker and are working with various government departments.
"We are aiming for an in-person event in February 2023," the email said. "We will be sure to keep you up to date on the latest developments. As always, we remain committed to pressing ahead with you and hope to see you on the trail soon."