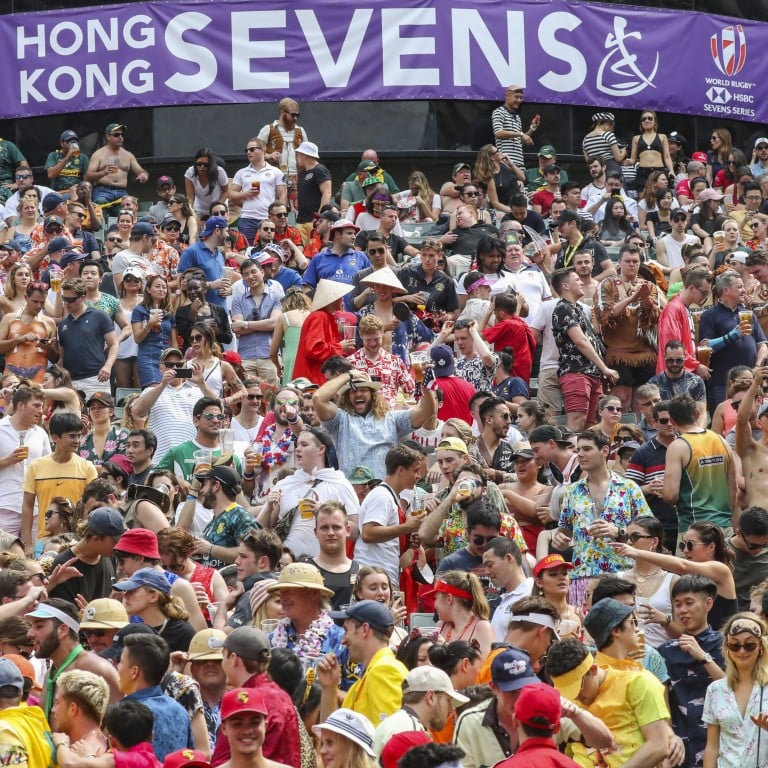 Opinion
View From The Edge
by Mark Agnew
View From The Edge
by Mark Agnew
Hong Kong Sevens will showcase absurdity of Covid-19 approach that derailed Oxfam Trailwalker and marathon
The Oxfam Trailwalker was cancelled for a fourth year in a row, with the government citing the risk of Covid-19 spreading at food and drink checkpoints
Yet many other situations that could spread the virus continue around us daily, and now thousands are to be allowed to attend the Sevens
If you are upset that you and the rest of your team of four can't do the Oxfam Trailwalker (OTW) in person after it was
cancelled yet again
, you'll be happy to know you can drown your sorrows at the Hong Kong Sevens in a team of roughly 34,000.
The OTW would have spread out its 1,600 runners in groups over a 100km route outside the city – too dangerous on Covid-19 grounds, it seems.
Yet a stadium (almost) full of raucous fans can congregate in far more enclosed environs for the rugby – totally safe, obviously. And let's not get started on buses, markets and the rest.
It is the third year in a row the event has fallen victim to the virus or its related restrictions, having also being thwarted the year before that, in 2019, because of political protests.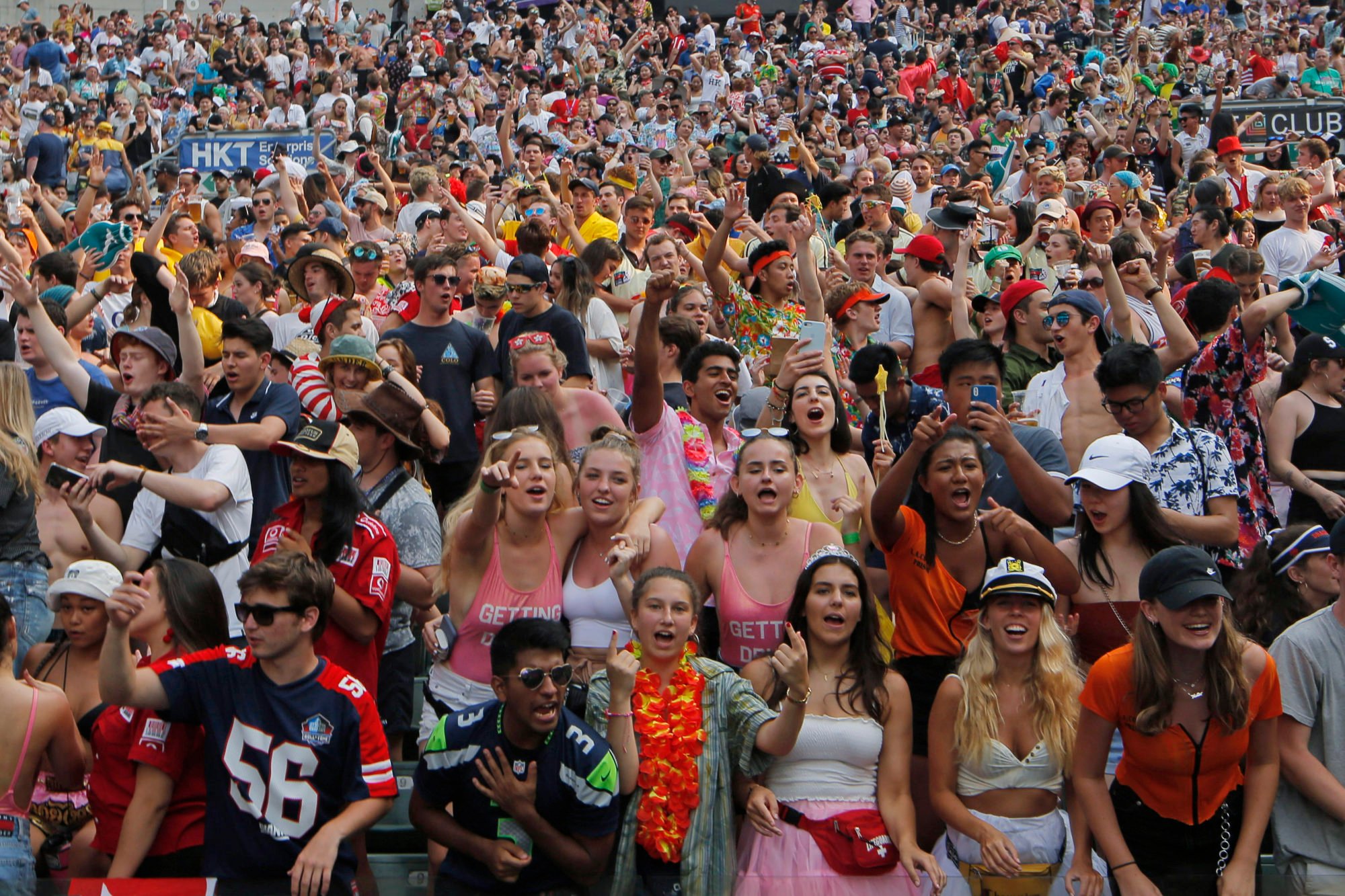 This time, the organisers of the event, which follows the MacLehose Trail from Sai Kung to Yuen Long, thought they had done enough to avoid that fate again. At the previous event, in 2018, there were more than 1,200 teams, but this time they reduced it to 400 as a concession to Covid.
There was going to be a staggered start, with waves of 20 teams – separated by 1.5 metre gaps – starting one minute apart. Don't forget, all runners would have returned a negative PCR test beforehand.
It was deemed insufficient, and the government's refusal of a permit is bitterly disappointing as the trail community misses its flagship event and runners' preparations go to waste. Organisers of the
Hong Kong Marathon cancelled their event
on the same day, for similar reasons.
However, an opportunity has arisen. With nothing to stay in shape for, time on their hands and the risk of catching Covid-19 at their own event eliminated, runners can attend the Hong Kong Sevens, with apparently little chance of being infected.
There is plenty of room for all 1,600 trail runners even with the 40,000-seat stadium operating at a Covid-safe 85 per cent capacity.
Those dangerous Trailwalker teams of four will have safety in numbers – whether they double up in groups of up to eight, as
the Sevens organisers have stated
, or mingle freely among thousands of other people, which is what happened at the Hong Kong v Myanmar football match on Saturday.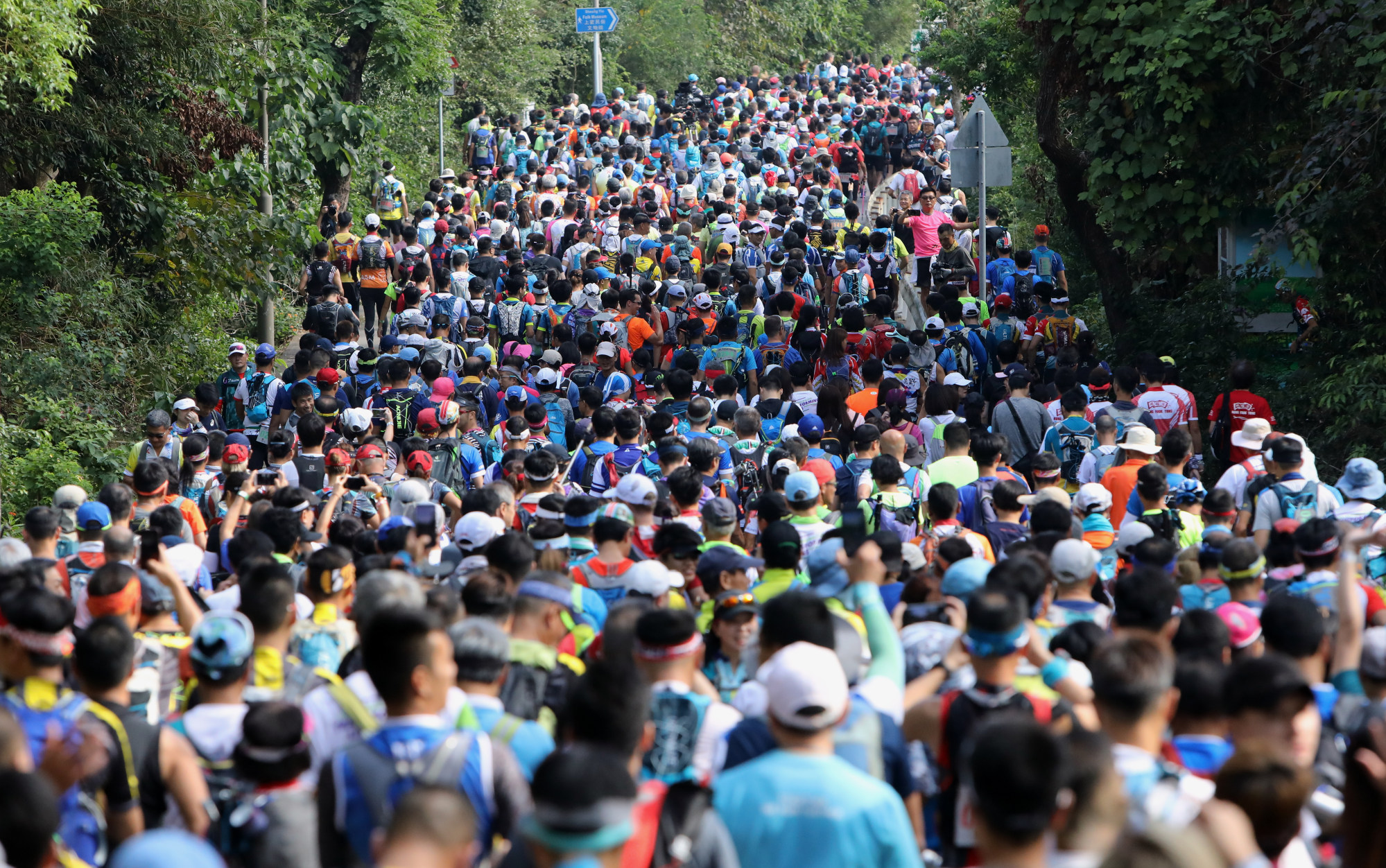 The specific reason for cancelling OTW was that runners would be unable to wear masks when eating and drinking at refuelling checkpoints.
One does not tend to see people trying to eat through or around masks while sitting in poorly ventilated restaurants. And it seems the authorities believe that rugby fans will demonstrate an ability to evade airborne viral particles while glugging beer that Trailwalker runners could not have mastered while sober, distanced, PCR tested and at peak fitness.
It is safe to say that there is an economic element to proceeding with the rugby. The Sevens is a major spectacle that showcases the city to the world and generates a lot of cash, which is why its launch was held at the stock exchange.
The profits from this year's Sevens will probably be diminished in the absence of most of the overseas spectators who would usually come, and the spectacle could showcase the city in a manner that is not 100 per cent flattering: masked up, strangled by officious, nannying rules and struggling to enjoy itself.
That could send a mixed message about what kind of city Hong Kong is, but the risk has been felt to be worth the rewards.
However, if the rewards are less for OTW, the risks are smaller, too.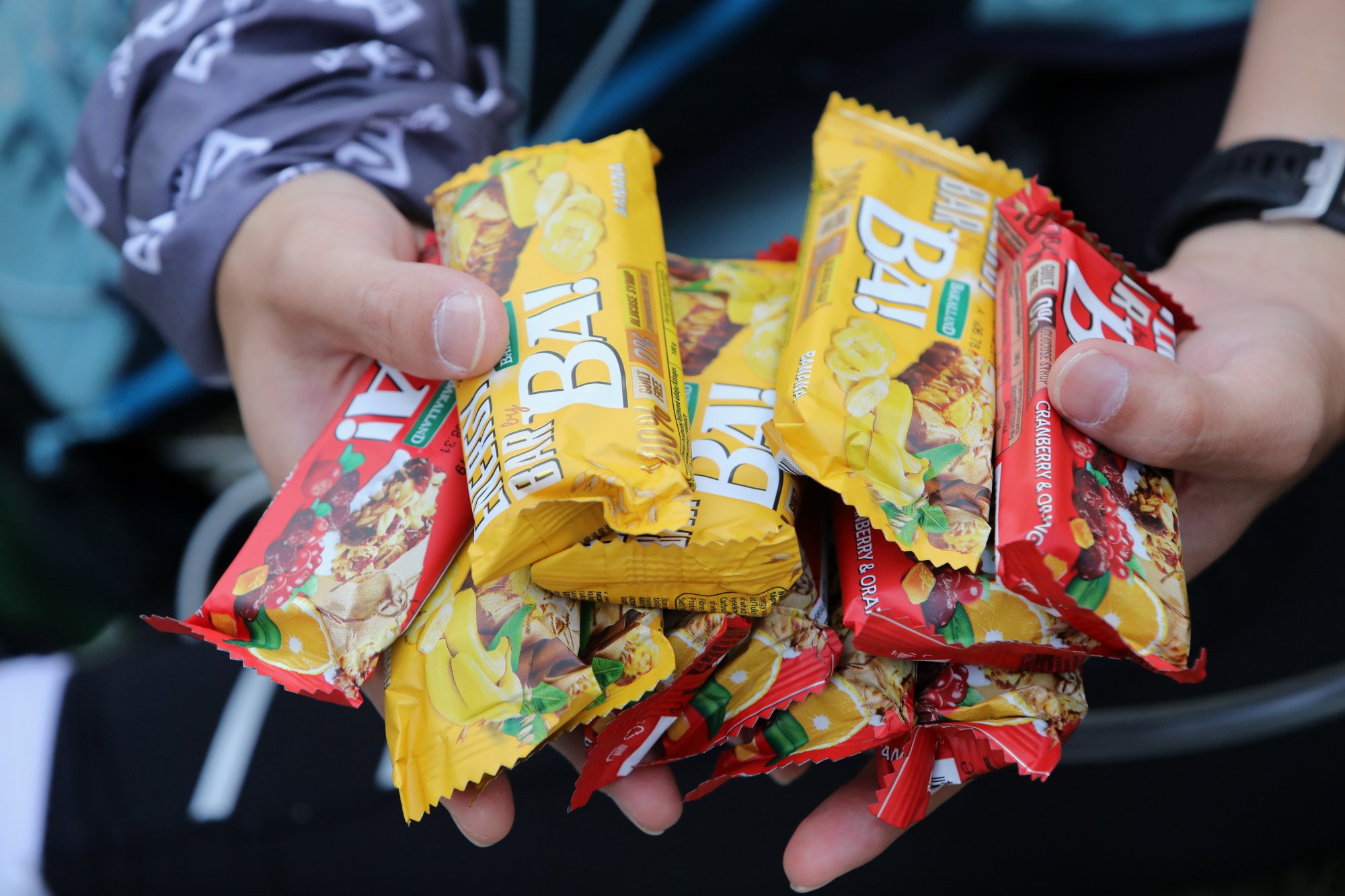 "Outdoors, with minimal crowds and minimal close contact, even if a competitor did have Covid-19, it's unlikely that there would be any transmission anyway," said Professor Benjamin Cowling, head of the division of epidemiology and biostatistics at Hong Kong University,
last year
.
It is almost as if trail running was a sport designed for Covid-19 times, but logic seems to be in short supply where sport in Hong Kong is concerned.
Hong Kong is squandering a part of its sporting identity here, and losing credibility for its cautious approach.
But the iconic OTW transcends the trail running scene. It is for elite runners, charity teams and first-timers alike, old and young, and is a source of heart-warming stories about Hong Kong's culture and spirit. Those are exactly the kinds of stories Hong Kong needs to tell right now.
To lose that opportunity again is tragic. When the pandemic was raging, and we had no protection against it and little scientific data, that was understandable. But as other activities, and even the Sevens, get the go-ahead, it has become unjustifiable.