Ronnie O'Sullivan's Strava runs show he explored Hong Kong fully during snooker Masters, as he vows to return with family
World champion smitten after his visit for Hong Kong Masters, which was the city's first major sporting event in three years and drew a world-record crowd
A running fanatic, O'Sullivan is wowed by Sai Kung Country Park and says he wants to come back for a longer visit in 2023
The world No 1 is an avid runner, and took his jogging shoes to the harbourfront before venturing further afield, first to Braemar Hill and Sir Cecil's Ride on Hong Kong Island, then to Sai Kung Country Park.
He was still buzzing when asked about it by the Post, and continued to praise Hong Kong's great outdoors as he posted his routes on the
running app Strava
.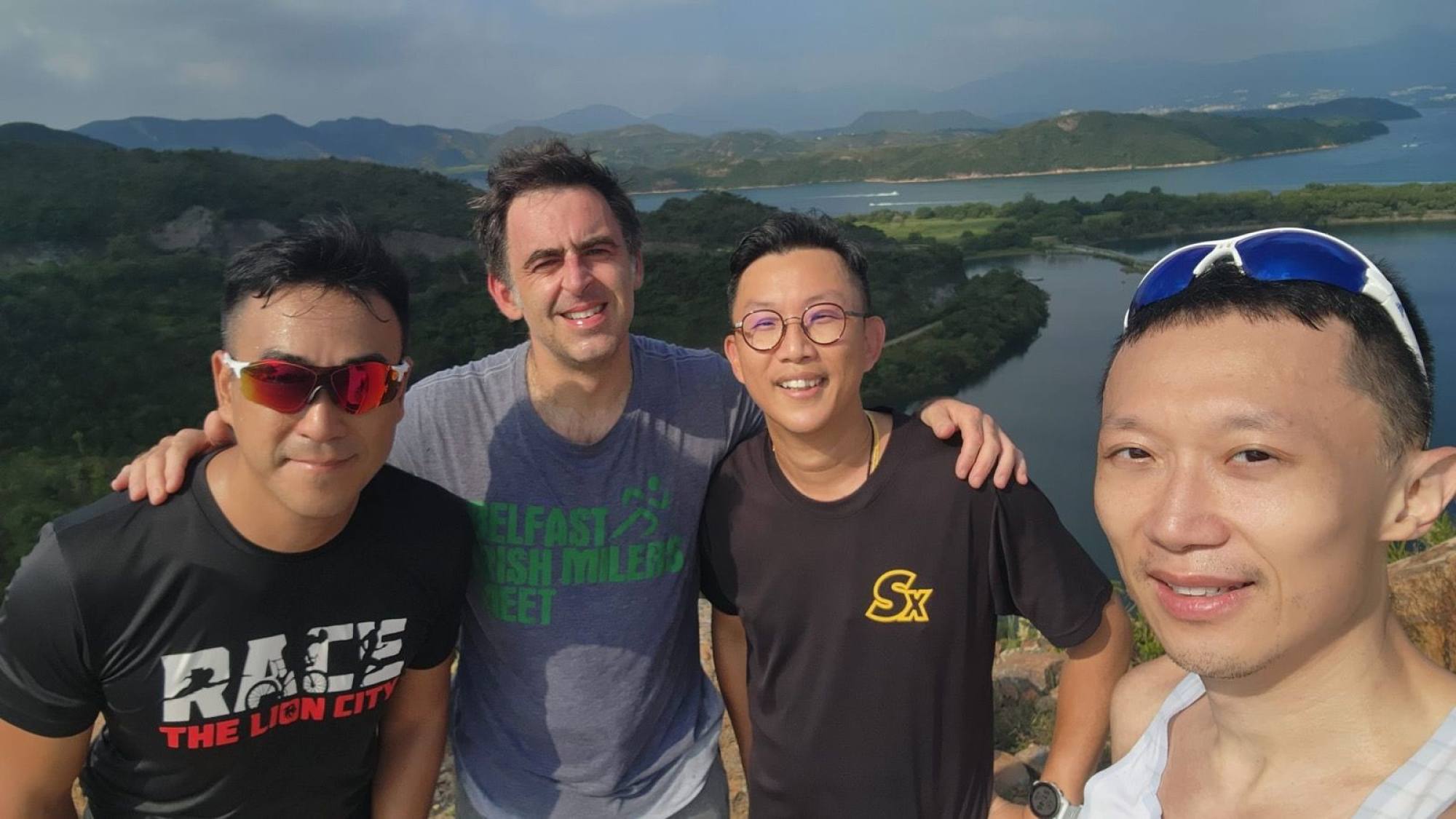 "It's what I do, even at home – every day I try to get out for some fresh air and run with friends," he said. "It's something that makes me feel good about my day.
"It was great to get into the mountains in Hong Kong – those memories will stay with me forever. The next time I come to Hong Kong, I'll be even more excited to come here."
But it was getting away from the crowds and into the wild – a lesser-known side of Hong Kong for many visitors – that had the world champion planning a return visit.
"I'll take some great memories away from this trip," O'Sullivan, 46, said. "I love this place, I've had a great time here and I cannot wait to come back.
"I'm talking about coming back after [April's] World Championships with the family. Maybe spend three weeks in Asia: Hong Kong, Singapore … make a little tour.
"The food's amazing, everyone's so friendly and I'm definitely going to be back very soon."
When that happens, running will no doubt play a part.
"It's the most important thing I do in my life, because it makes me happy," he said. "Snooker is a job, lots of pressure. I love to play, I love to compete, but it's tough, so you need to have lots of things in your life that you enjoy.
"Running and keeping fit is probably the best thing that's ever happened to me."