World Mountain & Trail Running Championships: Eszter Csillag secures 4th place finish despite pre-race hesitation
Hong Kong-based Eszter Csillag almost did not challenge the Thailand trail running event, but went on to finish 4th
'All of the races are crazy, but we know how to perform at this level and speed,' she says. 'How the race unfolds is very different'
Hong Kong resident Eszter Csillag finished fourth in the 80km race at the World Mountain & Trail Running Championships last weekend, despite hesitating to take part.
Csillag, who is Hungarian, was the only one asked to represent the country, but and was given the choice just as she prepared to run the 170km Ultra Trail du Mont Blanc (UTMB), in France in August.
Because the Hungarian Athletics Association (HAA) left it until the last minute to organise her entry, Csillag had doubts about going.
"I was thinking, they are totally disorganised, maybe I shouldn't go because without any help from the HAA, I cannot perform well," Csillag said.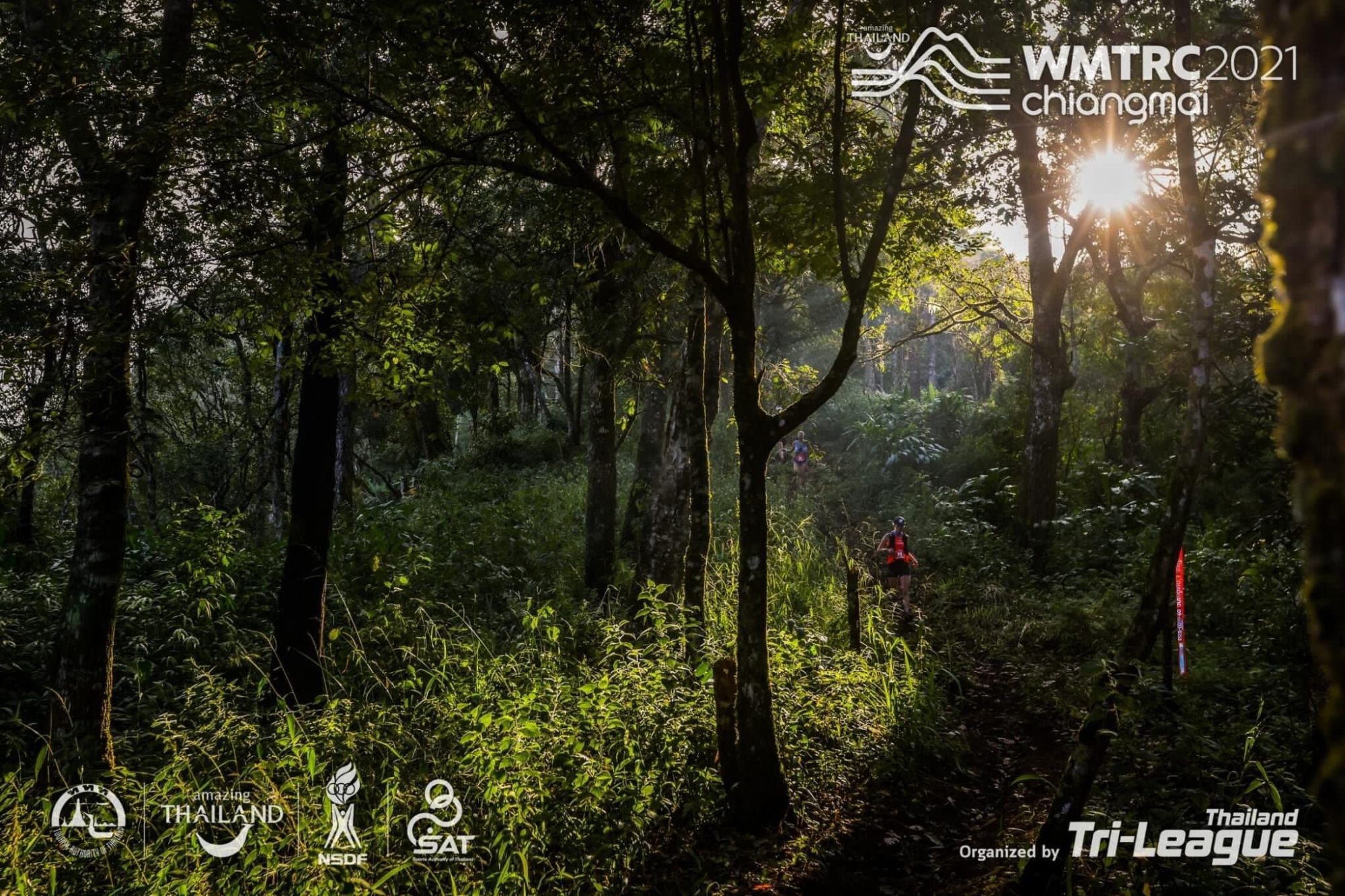 "I don't know if he remembers saying it, but he said if I do well, I could finish in the top five," Csillag said.
Finally convinced, she headed to Thailand. Her and the other Hong Kong-based runners, representing various countries, recce'd part of the course in three runs – 20km, 20km and 10km.
"My legs were sore. I was just waiting for my day off on Thursday when I did not have to run," Csillag said. "I got a sense that I was just done for this year."
"When I went for the accreditation, the air con was so strong and my hair was a bit wet, I even got a bit of a cold. This was putting all the hopes out and I thought this will be very bad."
She tried to be positive, and assigned her low feelings to other factors, rather than her race readiness.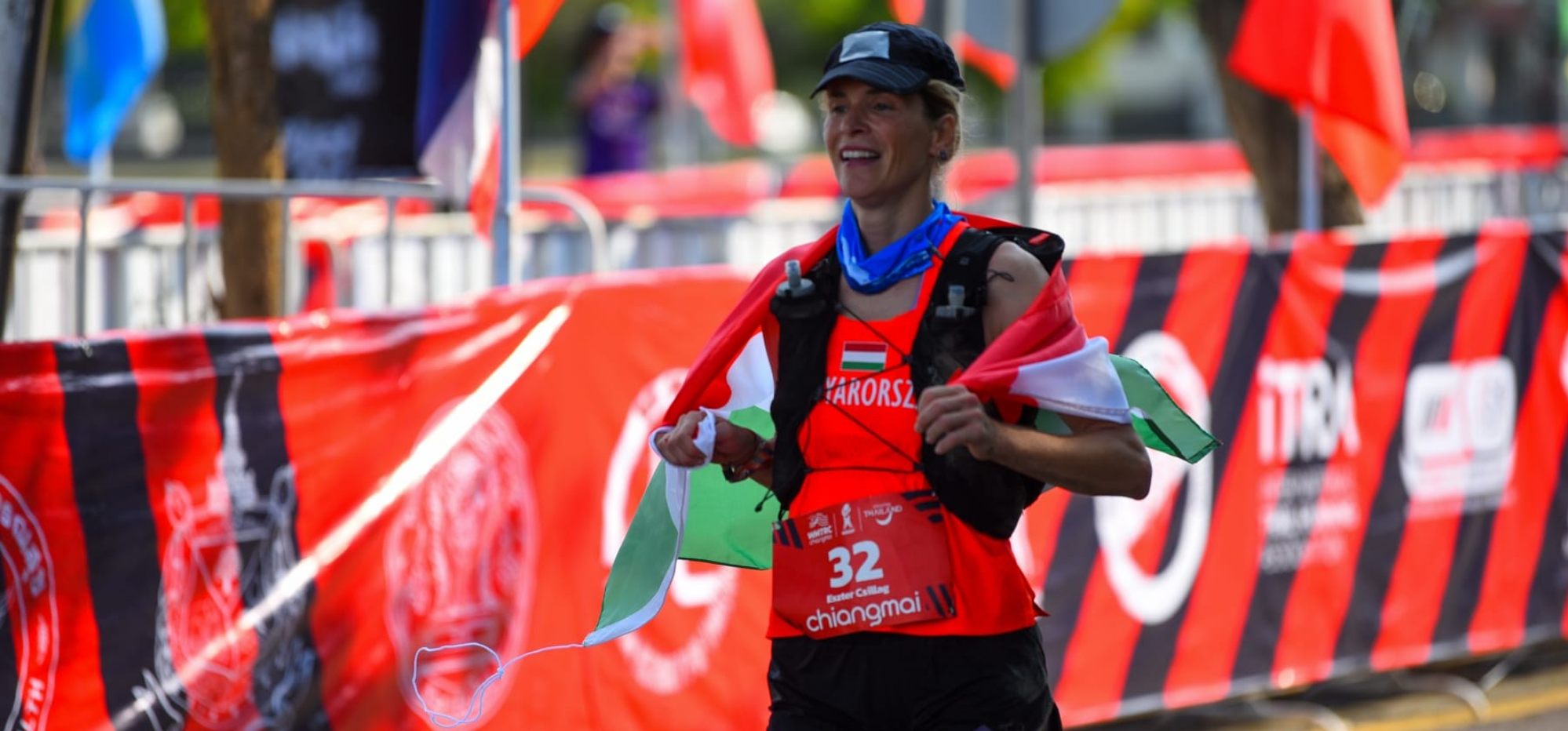 When the race finally started, she headed up the first climb and took out her running poles. They were jammed. They would not open. Csillag asked a passer-by if he could help, but he also could not open the pole.
"I couldn't go into this with negative thinking. So, I put away my poles and said I'm just going to do it without them," she said.
In hindsight, ironically she believes not having poles allowed her to run faster on the terrain.
Csillag was 17th around the first checkpoint and slowly crawled her way up the leader board. It was a fast race, and she rushed in and out of checkpoints, never stopping to eat. She was fuelled on Red Bull and energy gels.
"The strategy, which I kept until the end, only focused on the women in front of me," she said. "If it was 200m, I only focused on the 200m. So, that was kind of nice, the next one, the next one"
On one hill, she passed five women: "That felt so good."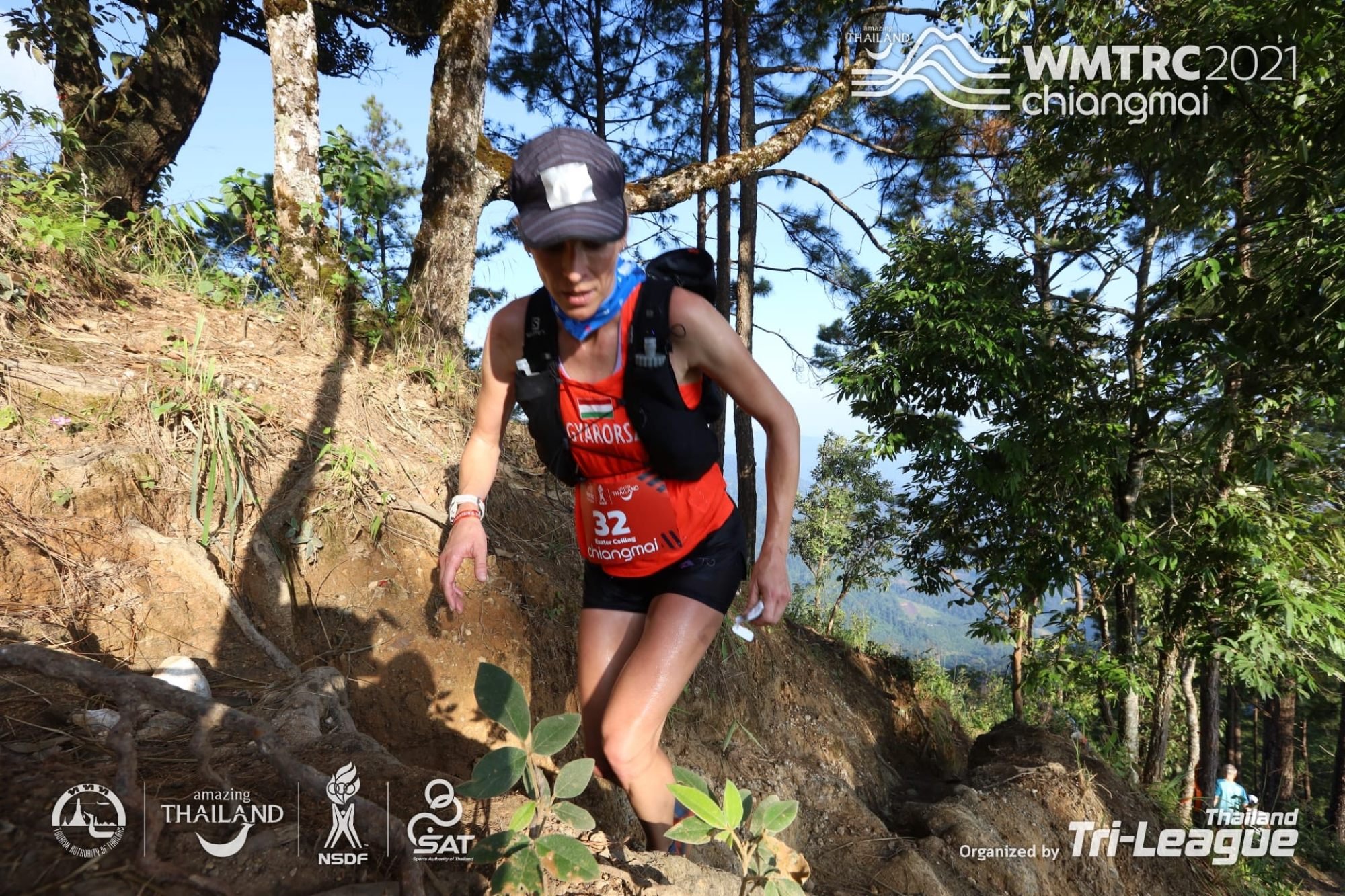 When Csillag left the final checkpoint in fourth place, there was a group of three women breathing down her neck.
One of them was Rosanna Buchauer, a German runner who had come from behind and overtaken Csillag to win the Eiger Ultra in the summer.
It was extra motivation not to let history repeat itself.
"No, I cannot let them go. So, when the three passed me and we were coming to an uphill, I knew my uphill is my strength. I just had to use my strength, and I started running uphill and overtook them. And then I started the steep downhill. I had to hold on for 10km," Csillag said.
She pushed and pushed, willing herself to stay ahead of the other women.
Csillag fell and cut her knee. Then her legs started cramping and she screamed. A nearby Finnish runner, competing in the men's race, stopped to see if she was OK.
"But I stood up. I knew I couldn't let it go," Csillag said.
On the final stretch, she could look back across a lake and see if others were near behind. The Finnish runner turned to Csillag and told her he could not see anyone, he thought she would make it.
Csillag reached the finish line and finished just under three minutes behind third place.
Csillag's delight was doubled as she reflected on her success in the context of her success at the 170 UTMB in August,
where she finished fifth
.
"For normal people, all of the races are crazy. But we know how to perform at this level and speed. How the race unfolds is very different," she said.
"Maybe that's why I'm super happy with this race, I was able to perform at 170km and 80km as well. For me, when I think about the distances I'm good at, it's a positive picture."
To take her running to the next level, Csillag says she needs to be bolder in her mental approach.
"I am always focused on my small little life," she said. "Certainly, if I wanted to podium, probably I need to work on that. In future if I want to perform at big races and get the podium I really need to say that to myself. I need to be strong and believe."
"That is an extra reach, which at this moment I don't have."
"For now, I won't think about it. I think it's important I rest my mind," Csillag added. "For next year, I'm sure it will come across my path how to improve it, I will search, I will look around how to improve it. But I have time until next year."