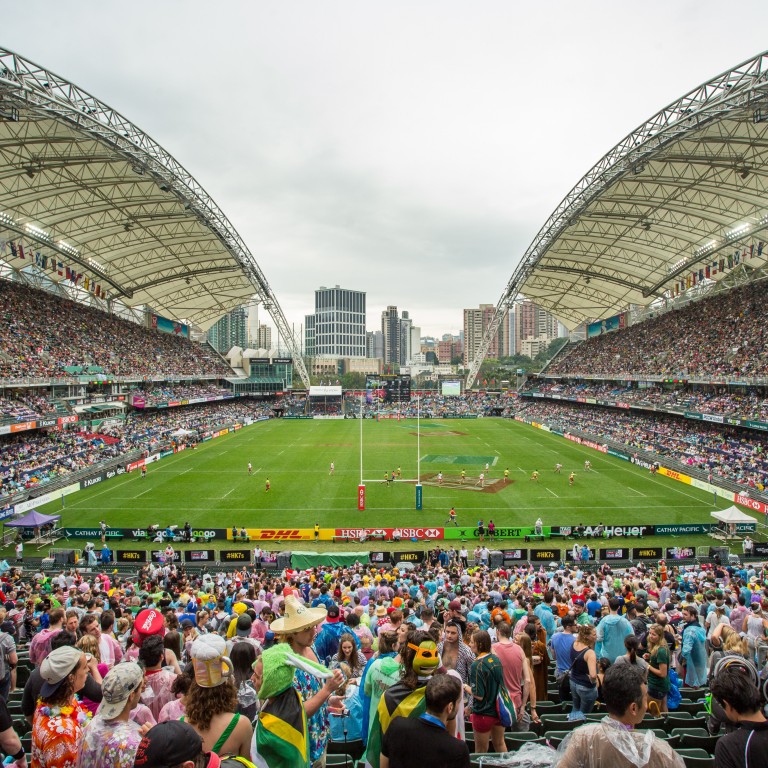 Hong Kong needs to earn world's trust, and return of the Sevens is a great place to start
A cherished heirloom with global cachet can play a pivotal role in both perception and future prosperity – but only if authorities allow it to
City's leaders could do worse than observe the returning tournament for pointers on regaining respect
In its purest form, the Hong Kong Sevens is only a rugby tournament. They keep score and winning teams advance until one is crowned champion.
But the truth is that the Hong Kong Sevens is a rugby tournament in the same way that the Super Bowl is a football game. They are multi-integrated events that transcend their sport, and in the case of Hong Kong often transcend the city itself.
It is the single most important annual sporting event held here simply because of the impact and recognition it has fostered globally. Most importantly, it is an event whose festive and inclusive spirit sells Hong Kong to the world.
Finally, after a three-year hiatus it's back, with a number of daunting caveats and controls that are a legal necessity to satiate some of the most illogical Covid protocols globally.
They are controls that could compromise the free flowing spirit of the event and which the organisers, the Hong Kong Rugby Union, will desperately wish never existed.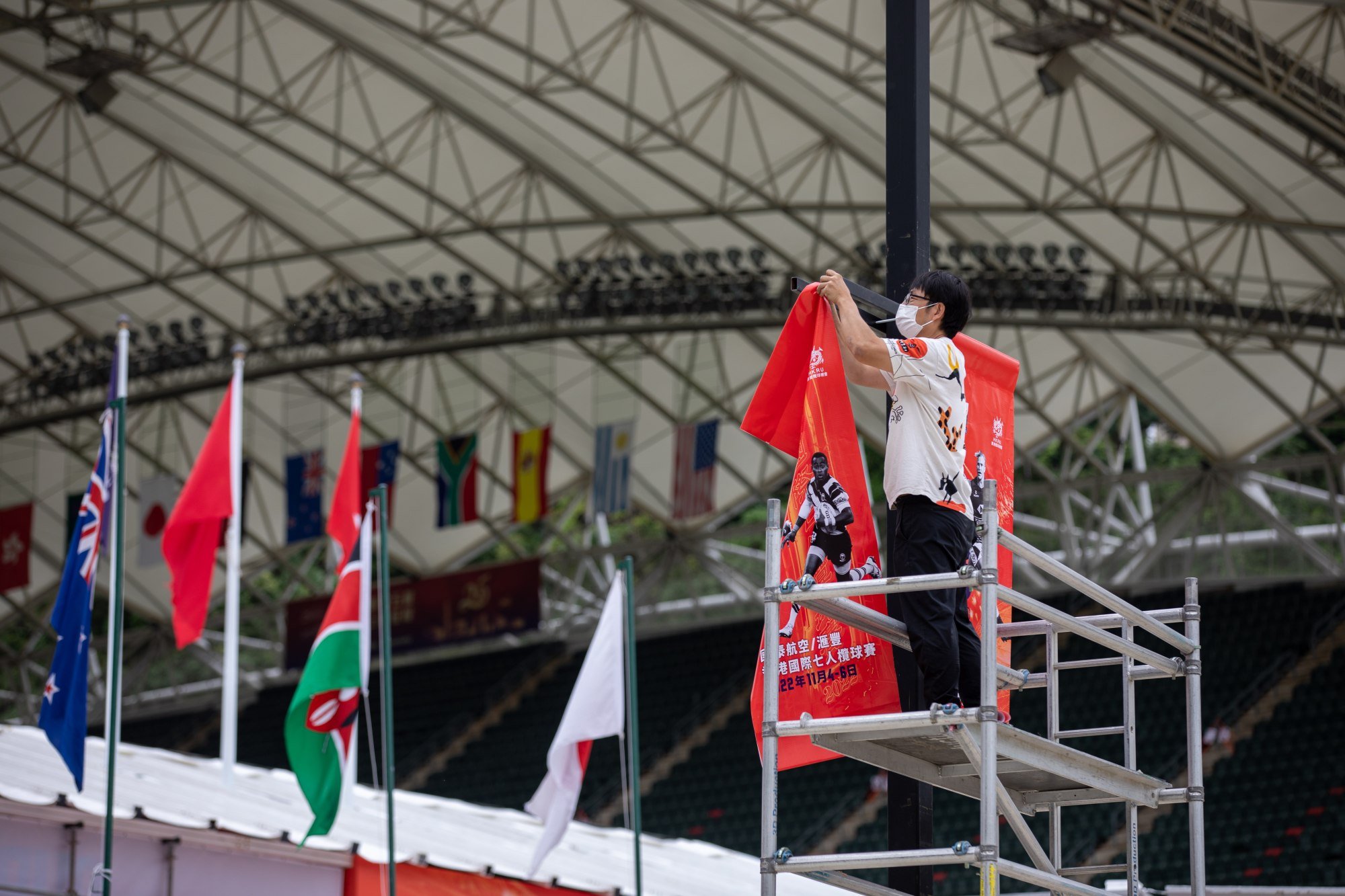 The 2022 Sevens may not hearken back to the wild, halcyon days of yore. But it is what it is and the fact that the event is taking place at all is a testament to Hong Kong's special quality – its resilience.
"The Sevens represents 95 per cent of our revenue and we have been slowly moving towards a financial cliff," Robbie McRobbie, the Hong Kong Rugby Union's CEO, said. "Hence, one reason it is so important to get the Sevens up and going."
McRobbie also admits it is important to get it going again for the community's morale.
"It's a remarkable event and for those of us who have been lucky enough to be involved with it, there is a real sense of inheriting a vital family heirloom," he said. "It's our local Mardi Gras that we share with the world and it's not only for the rugby community but the community at large. Everybody comes together to celebrate rugby and to celebrate the city."
McRobbie admits that normally 50 per cent of the audience comes from overseas. However, this year that number is basically non-existent and in accordance with that, the event's long-time tagline – "Where the World Comes to Play" – has been retrofitted this year to "Our Sevens."
And that's great because nobody deserves this event right now more than Hong Kong. Locals will not be competing against overseas tour operators or unscrupulous touts for tickets either.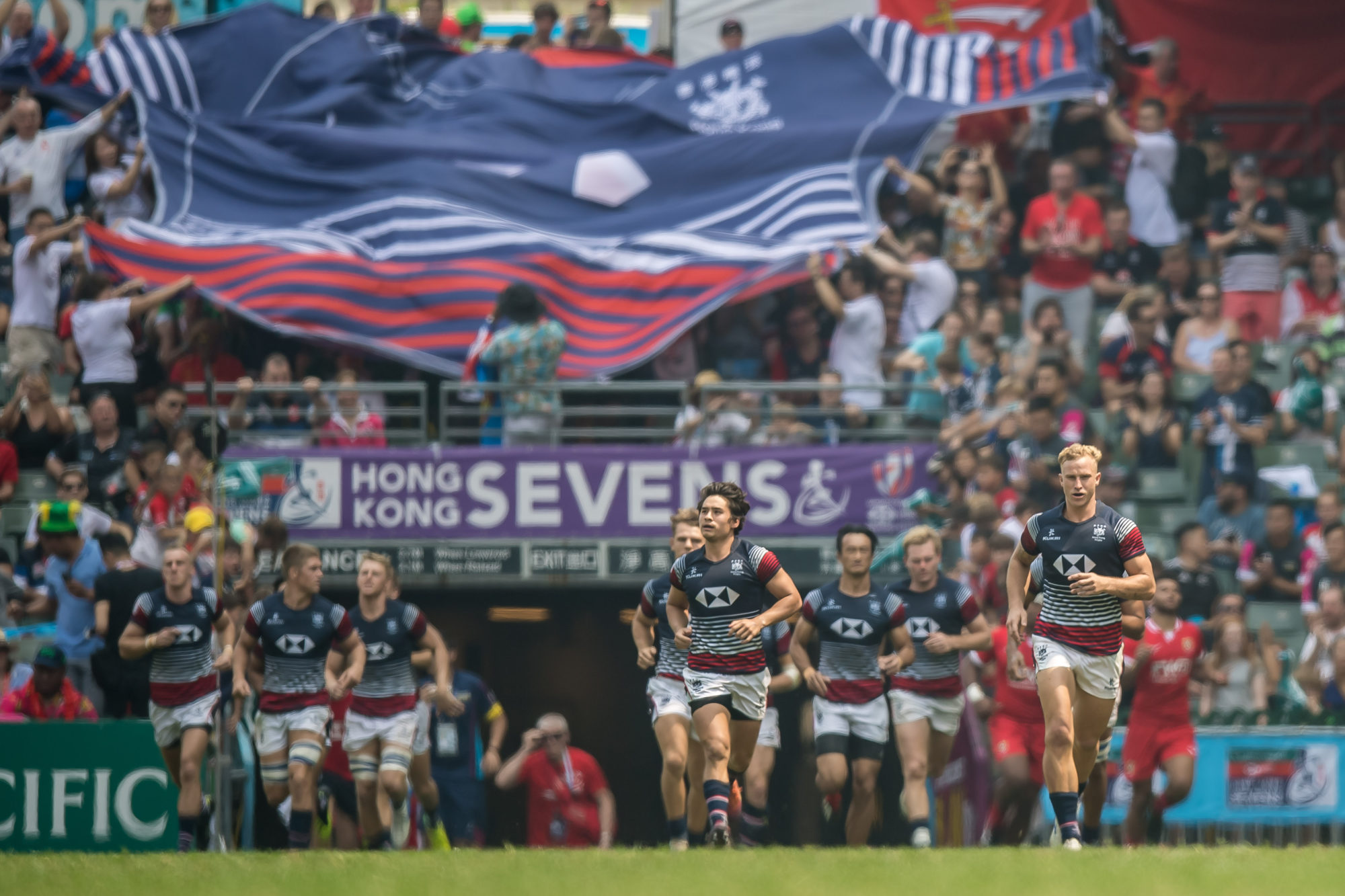 Hong Kong Chief Executive John Lee entertained 200 CEO's at The Global Financial Leaders Investment Summit this week and spoke of how Hong Kong was open for business again.
He told the gathered financial glitterati they better get to the front of the queue or they will miss out on glorious opportunities. But the scepticism around Hong Kong globally is very real, all of it for reasons that have been well chronicled.
To think you can merely throw out the welcome mat and expect the world to come running is unfettered hubris. You don't ask for respect; you earn it, and Hong Kong has a lot of earning to do.
But the Sevens has respect, and it is well-earned at that. Regardless of how this year's version works out, the Sevens will survive. The event will still grow and evolve accordingly and the reason is fairly simple.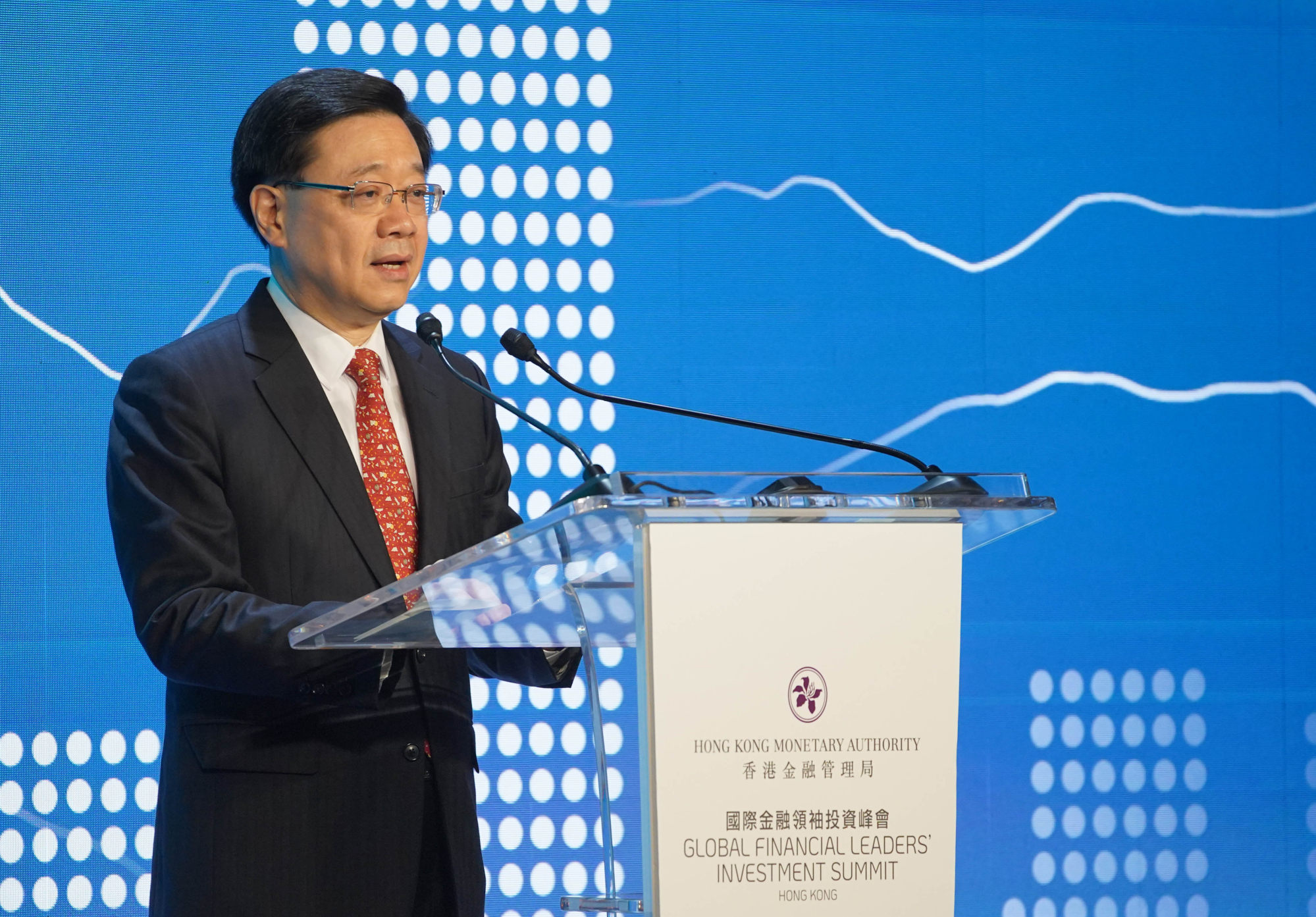 The people behind rugby here have painstakingly and methodically built a culture that is generational and they built it on the micro-, not the macro-, level.
Of course, the Sevens steals most of the spotlight and largely funds all the other things the Union does. But the reality is that there have been thousands of kids and adults, many of them local, who have taken part in leagues and programmes the Rugby Union has set up.
"Over the last year, despite all the protocols in place, we saw 10,000 local primary school kids participate in one of our rugby programmes," McRobbie said.
"By creating a rugby community, it's amazing to what extent we have managed to grow the profile and understanding of the game within the local community."
It's also amazing to see the impact of that community both far and wide. I was recently watching a report on the war in Ukraine only to find out the correspondent reporting on it was actually a member of the Hong Kong women's 2017 Rugby World Cup team.
"There is no question that my involvement in rugby from the age of 11 on has had a positive impact and played a huge role in my life," Laurel Chor said.
Being a war correspondent is challenging enough, but being a female one in a male dominated field can be even more daunting.
"I was so lucky to grow up in an environment where a girl playing rugby was not a big deal, it was totally normal," Chor said.
"We started playing so young that we always grew up feeling empowered. It never even crossed my mind that I couldn't do those things. There is this general, supportive atmosphere in rugby that has influenced my values which in turn has influenced my work and what I care about."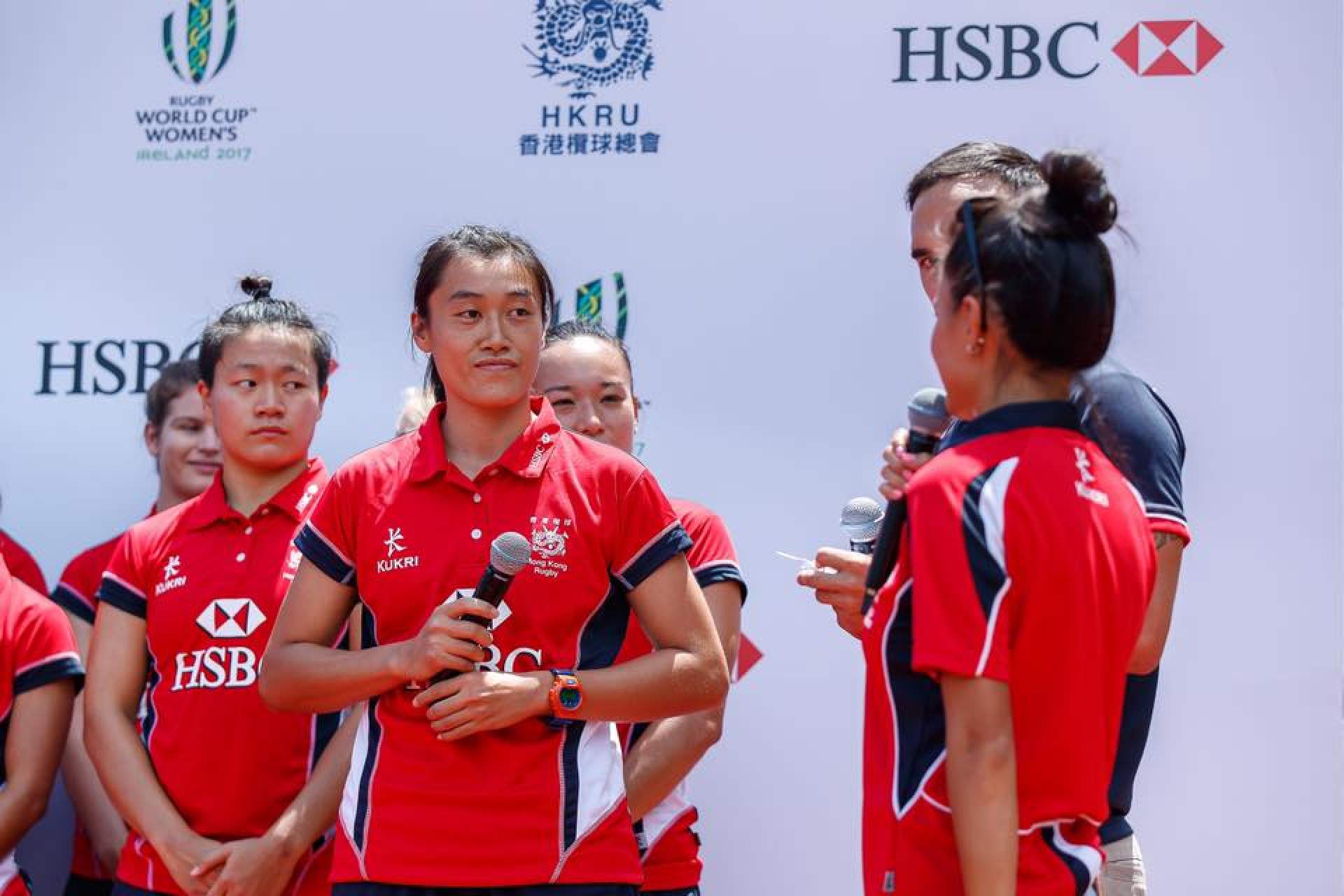 The community outreach of rugby – working with disadvantaged youngsters and at-risk youth who are looking for some positive guidance and a second chance – has helped to create an organic culture that is built to endure.
"Religion, status, colour, creed, ethnicity, whatever it is, we have got kids and young adults from every walk of life engaged in the game," McRobbie said. "It's the essence of the values of the game."
If you talk the talk, you better walk the walk and they have. It's an invaluable lesson for our appointed leaders as they try to propel Hong Kong forward.
Good news though – they need look no further than Hong Kong Stadium this weekend for a proper lesson in the organic value of earning, not asking for, respect.