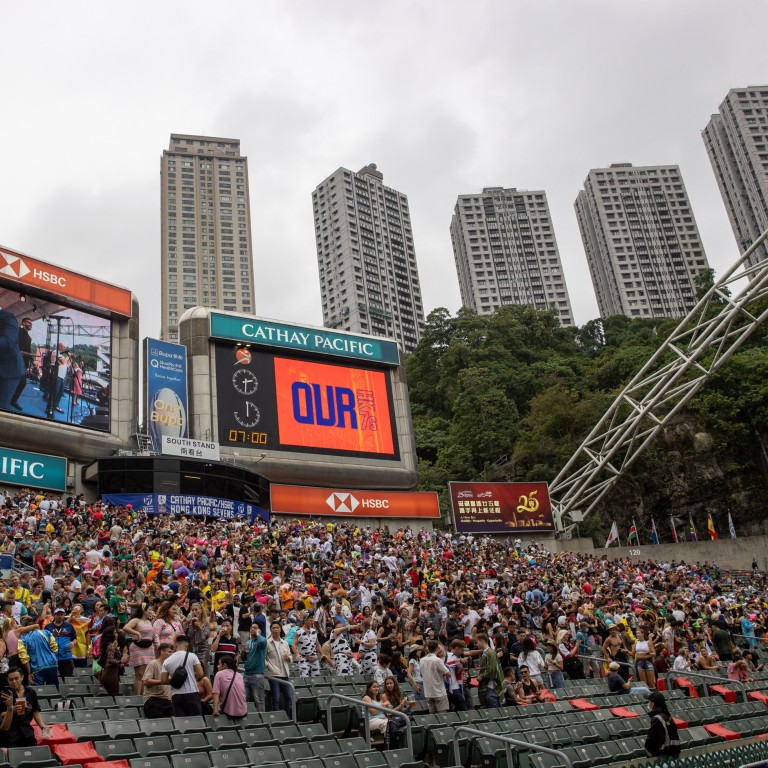 No need for nostalgia at the Hong Kong Sevens, where it's onward and upward
Things have changed around this town – it's become a place where nostalgia is only slightly less dangerous than the enterprise of opinion
But informed choices are the order of the day at this wonderfully apolitical tournament on what is the most festive day on the calendar in Hong Kong
You could spend all weekend chasing ghosts around this joint, if that's your thing.
I mean, it would have certainly been easy to be a slave to nostalgia at Hong Kong Stadium because it was, after all, Saturday at the Sevens. This was still the single most festive day on the calendar in this town, and it's been that way for well over forty years.
In fact, the old barn has never looked better; a strikingly scenic and bucolic gem nestled in a massive pile of clover and all of it framed by the ultra-modern towers of Causeway Bay with Hong Kong harbour floating off in the background.
But never mind that the guts of this stadium are woefully dated – analogue in a digital age – and that the event will be moving shortly to a new-fangled palace across the harbour in Kai Tak. On Saturday, the stadium simply makes for great television.
And frankly, Saturday is what it is all about. It's even more poignant for those of us who are resolved to living in the moment – and not a moment too soon it seems.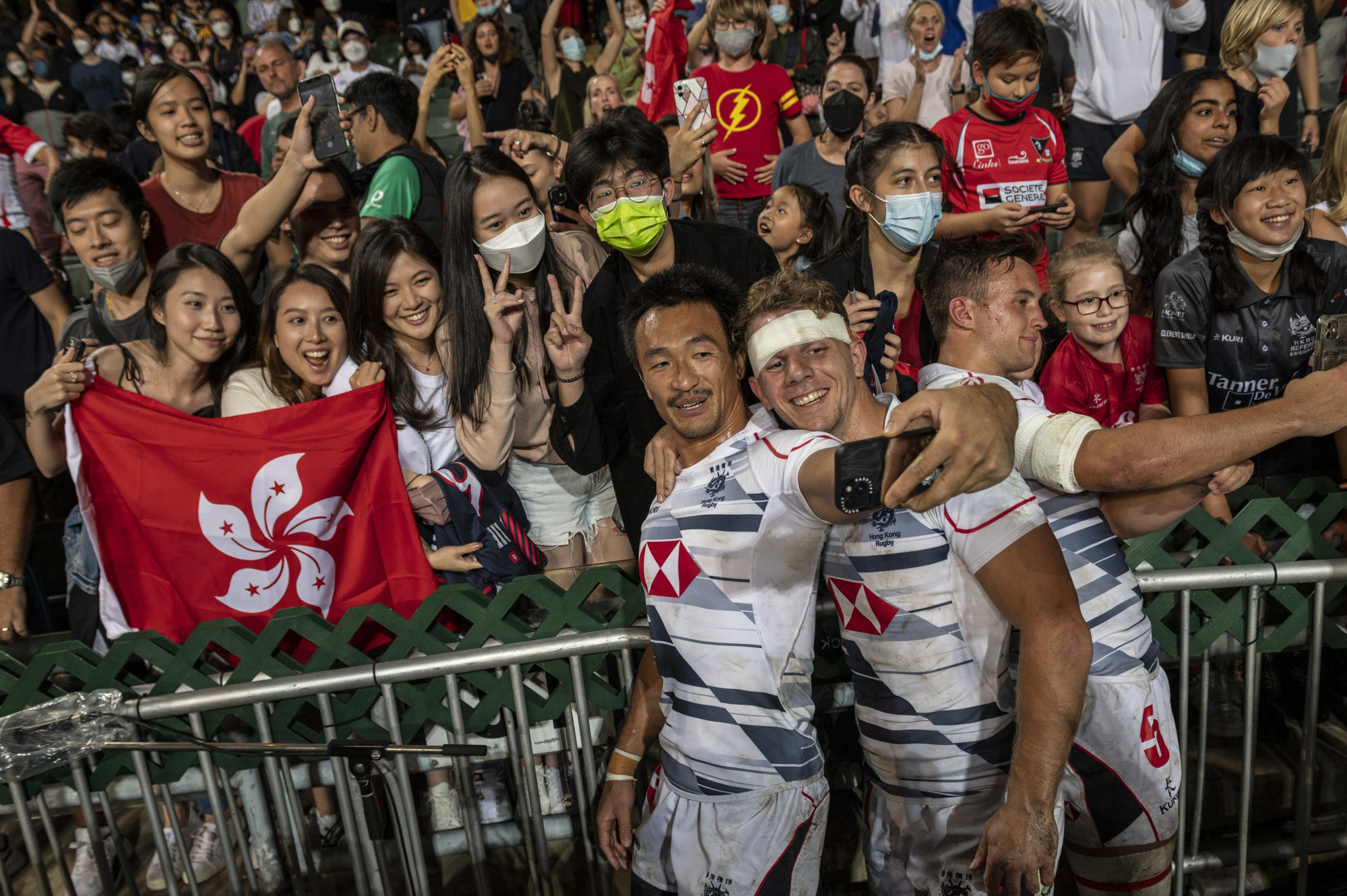 Apparently, things have changed around this town. It's become a place where nostalgia is only slightly less dangerous than the enterprise of opinion. But this is the Sevens, the apolitical come one and come all Sevens, so it shouldn't be an issue. Even carefree hacks from days of yore aren't doing nostalgia on Saturday.
There's no time like the present to move forward, I say. Saturday was the day to get the party started in the new Hong Kong, and right on cue I ran into an American acquaintance who was here to cheer on the US Eagles.
Johnny Jingo was wearing his stars and stripes blazer for all the world to see. He's the same guy who barks that nauseating "USA, USA" chant when the Yanks are 145 points up against Botswana in water polo.
An undaunted and unabashed patriot he is, and as much as that over-the-top Roger Ramjet routine can often rub so many non-Americans the wrong way, I never minded it at the Sevens.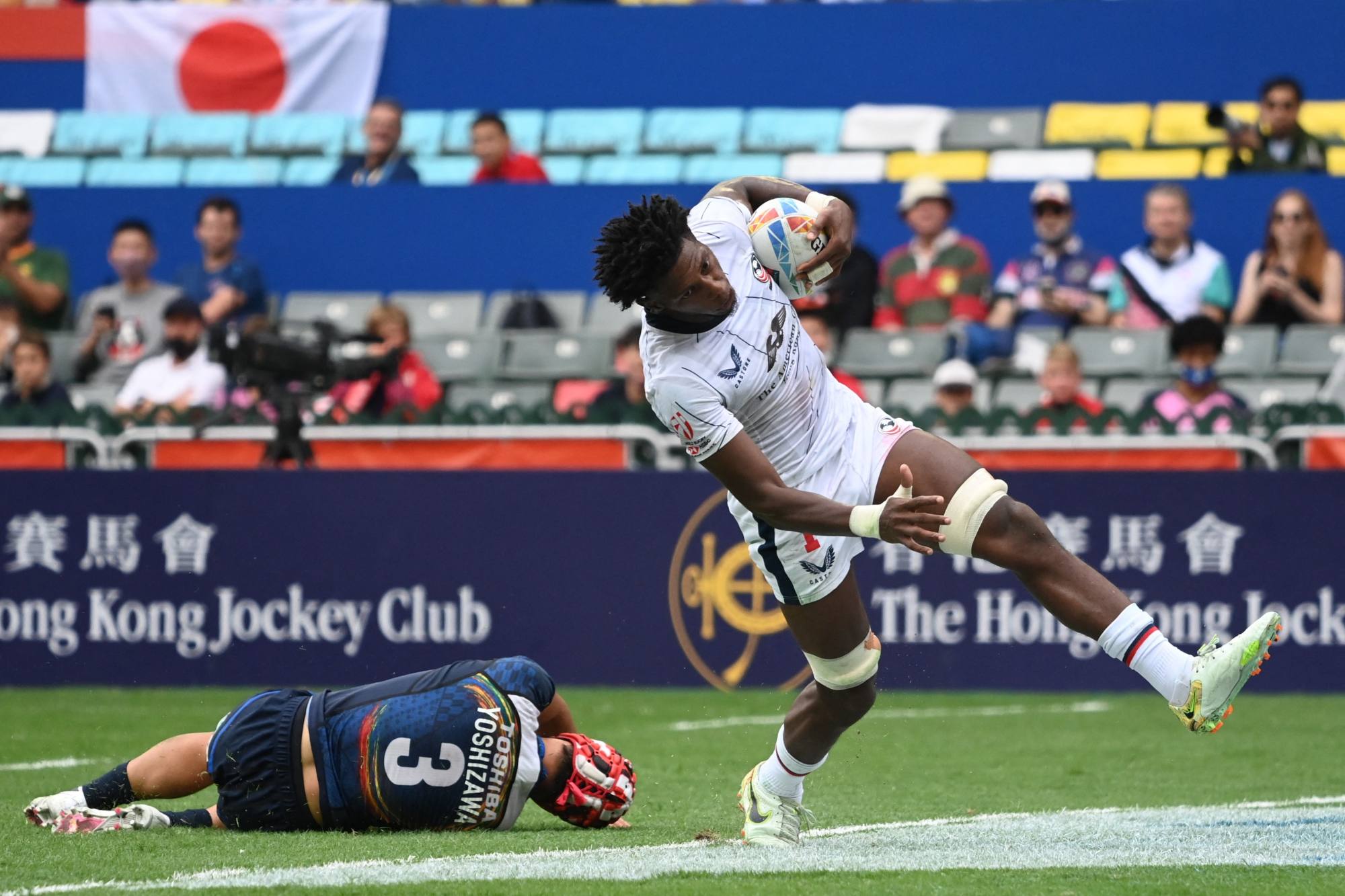 The Americans were underdogs here for years and a derisive target because of it. But then the US got good a few years ago, very good, and very exciting as well. They were an endlessly entertaining crew full of scintillating pace and a likeable squad as well who were properly patriotic but not in a jingoistic and antagonistic way.
I was about to tell Johnny just how much I was looking forward to watching the US team again when I was struck by a thunder bolt of new Hong Kong reality. From what I hear, one of the biggest threats to order in this part of the world is, apparently, American hegemony.
Ok, got it. So who are the Yanks playing? Japan? Well, they do gobble up Hello Kitty merchandise and Japanese cosmetics like after dinner mints up north. So Japan it is, I guess. And that is in no way a compromised choice, just an informed one in the new Hong Kong, don't you know.
Before he headed back to his seat, Johnny asked me if I have a dark horse team for this weekend. Was this a trick question? I didn't fall for it. After taking a moment to properly think it over, I told him that I like France. "Great pace and Gallic flair, you know, that 'je ne sais quoi'," I say. "They just may surprise some of the big boys."
Of course, it's all a bunch of hooey. France may well surprise, but the truth is anybody in the new Hong Kong worth their weight in renminbi knows that the China-French relationship was raised to the level of "global strategic partnership" in 2004.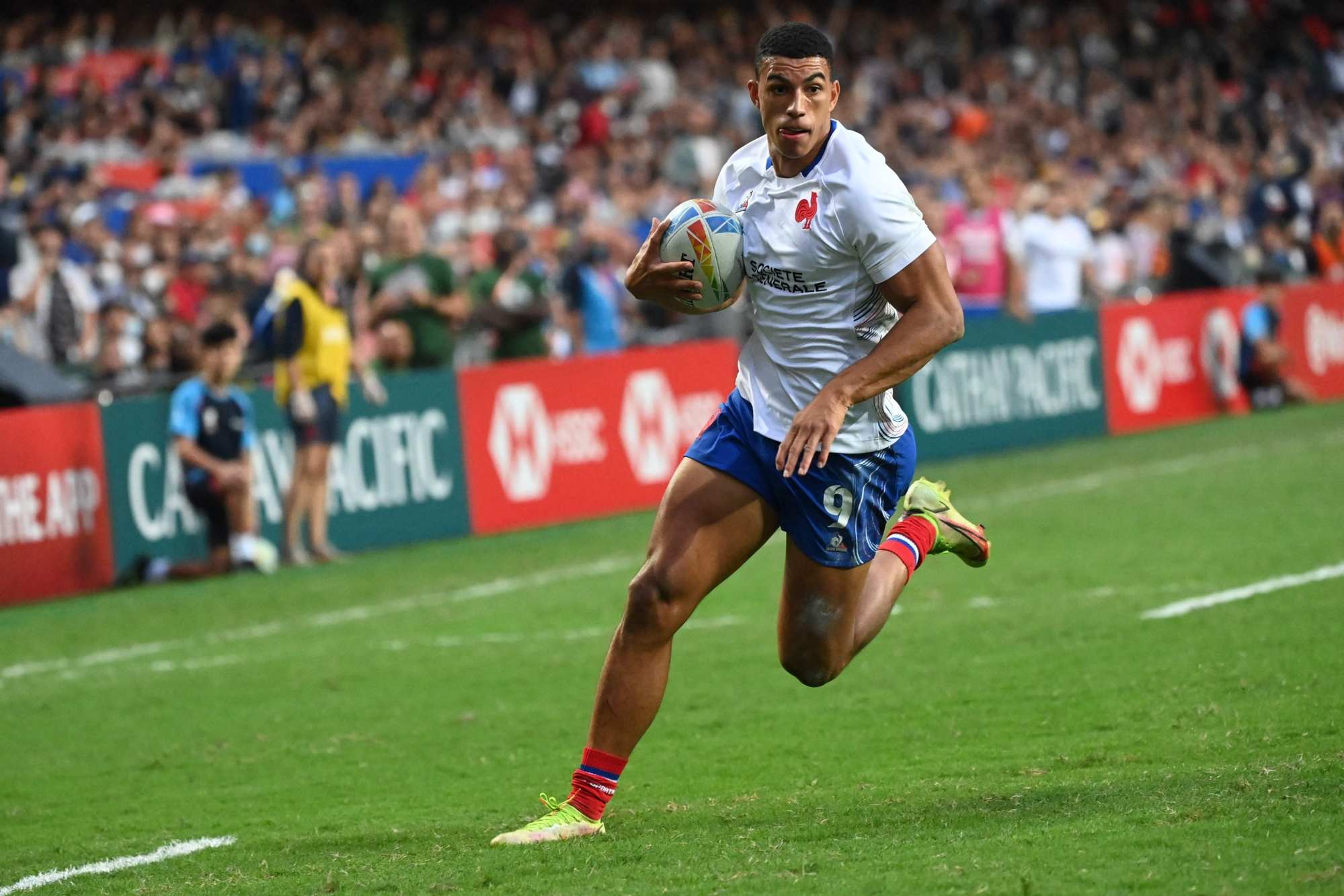 They have actually been great mates since the Middle Ages when monks from China were openly welcomed in the court of King Philip IV of France. And for the record, that's not nostalgia – that's history, and while they may not necessarily agree on everything, as far I know there is no talk from up north of French hegemony.
After France took out South Africa 19-17 in easily the most entertaining and fiercest game of the tournament, I bumped into Johnny Jingo again. His team just got smoked by Fiji, 24 – 0, but there was certainly no shame in getting beat by the greatest Sevens nation in the world.
Blindly patriotic, Johnny was naturally undaunted. "I'll be back out on Sunday when we play the French," he said. "Very winnable if we play well. But that was a hell of a call on France being a dark horse. How did you know?"
"Well it was easy," I told him. "All I needed to do was banish nostalgia and make a series of informed choices. And what could be easier than that?"