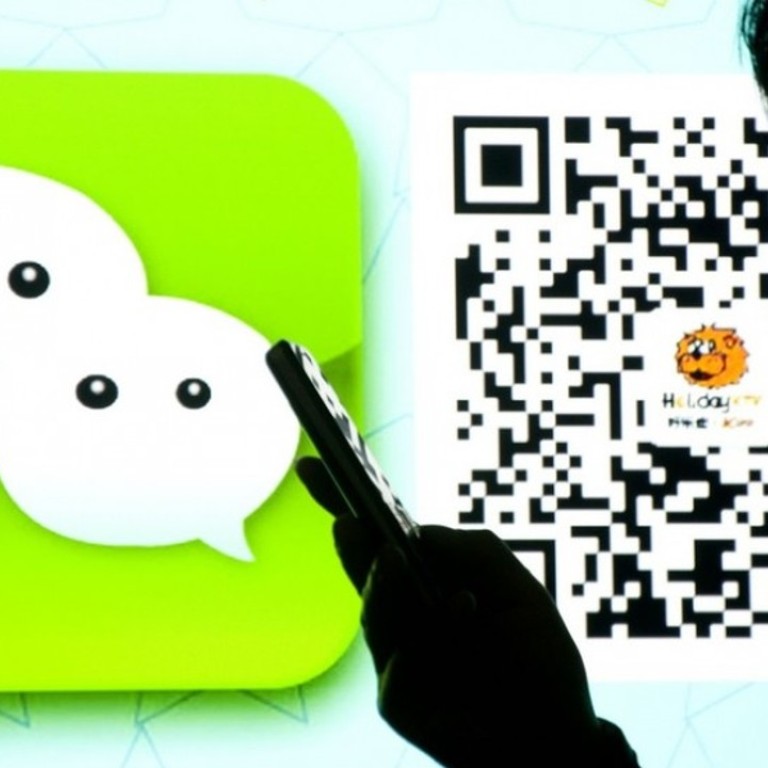 WeChat trends to expect in 2016: virtual reality, more ads, global expansion of Tencent app's wallet function
China's most popular mobile messaging app offers a range of booking and buying services to leave rival WhatsApp trailing in its wake, but it isn't resting on its laurels just yet
Unlike Facebook-owned WhatsApp, Tencent's WeChat has expanded in recent years to include cab-hailing, food-ordering and myriad other services to bolster its revenue stream. People can even use it to book a doctor's appointment or pay for their groceries.
It has 650 million users to rank as China's most popular mobile messaging app, but it still falls short of WhatsApp's 900 million active users. However that gap may be erased, or WeChat even crowned the new king of global mobile messaging, in 2016 in light of what pundits believe it has in store.
Pundits generally expect it to expand its mobile wallet services globally next year, see faster growth in advertising revenue, and move into virtual reality.
This integration of new services has propelled the app's growth. Its number of active users jumped 9 per cent a quarter on average this year, and research firm Nomura estimates its revenue at US$$7 per user. In contrast, WhatsApp charges just US$1 a year for use of its service.
The app is owned by China's gaming and social giant Tencent, which recently invested in Kakao Bank, one of South Korea's first internet banks. This is a sign it may be looking to expand its mobile payments services like WeChat Wallet to other Asian communities, according to Marie Sun, senior equity analyst at research firm Morningstar.
WeChat has gained traction in Hong Kong, Malaysia and Singapore, markets in which it consistently ranks among the top five social media and communication apps for both Android and iOS, according to data from app analytics firm App Annie.
The wallet feature has proven wildly popular in China, with 60 per cent of users signing up for the service. At present, a Chinese bank or credit card is required. Outside China, only users in South Africa can take advantage of WeChat's mobile payment services. If they don't have a bank account, they can top up their digital wallet using cash at various merchants and the ATMS of some banks.
But Sun said the app may face regulatory and security challenges if it plans to expand the same service to people outside of China and South Africa.
"Barriers will include licences for local operations of [WeChat Wallet], and how to ensure the security of money transfers in other regions," said Sun.
Advertising on the platform is also likely to accelerate in 2016, said Sun.
WeChat makes some revenue from native ads that show up sporadically in users' Moments feed, which is like a mini-Facebook page for posting and commenting on your contacts' photos and remarks, or adding links or status updates.
"The ads in WeChat Moments are … premium ads," said Sun, adding that this space is usually sold to big brands that pay top dollar for the format.
But WeChat's main source of advertising revenue - about 50 per cent, according to Sun - comes from ads in companies' public accounts that are pushed through to users when they follow their favourite company or brand.
However most users will be more excited about the company's move deeper in virtual reality.
In November, Tencent unveiled plans to produce a head-mounted virtual reality display and a compatible game console, although no fixed date has been announced yet.
With WeChat, Tencent could build an ecosystem of virtual reality games and apps that could bring the technology closer to the app's millions of users.
"[The question of] how Tencent will integrate its internet services and content to virtual reality devices will be a hot topic in 2016," said Sun.