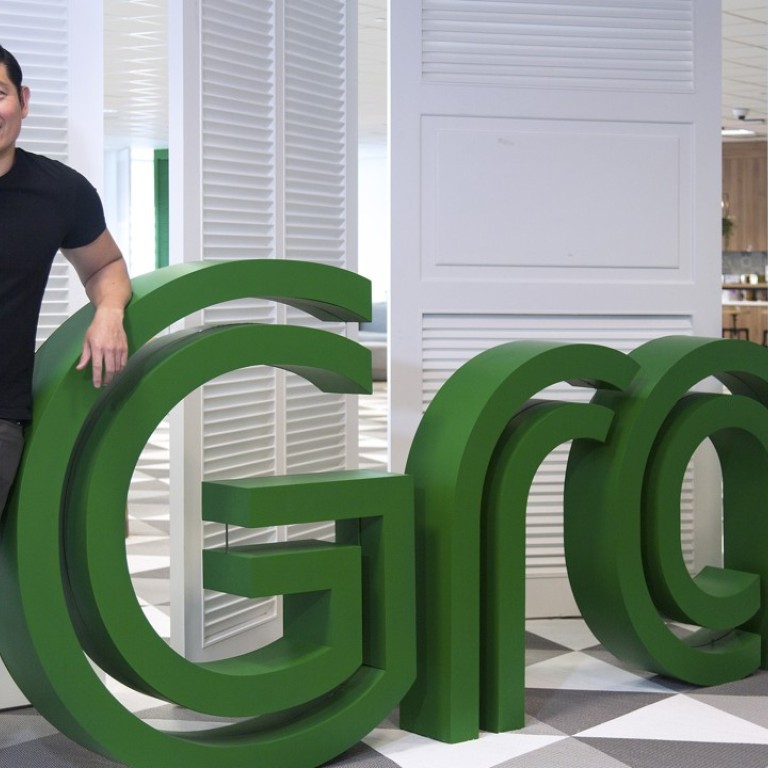 Exclusive
How Grab's CEO steered it from a garage in Malaysia to Southeast Asia's most valuable tech unicorn
How Anthony Tan has taken a taxi-hailing app to keep drivers and riders more safe into an everyday app to book cars, bicycles and even food delivery services
Anthony Tan knew it was not going to be your usual business meeting when the taxi fleet boss he had arranged to meet in the Philippines entered the restaurant surrounded by burly bodyguards.
"I remember thinking, Manila is hot, why is everyone wearing a jacket and sunglasses at night? What is going on?" said Tan, co-founder and chief executive officer of Singapore-based Grab, Southeast Asia's most valuable tech start-up.
Tan was there to sign up the taxi-fleet owner to his ride-booking app. Midway through the negotiations, there was a loud thud. He peered under their table and saw what looked like a machine gun on the floor.
"I was like, holy cow, I guess this negotiation is going in your favour!" It was only later that Tan realised he had just sat across the table from one of the area's biggest arms dealers.
Tan laughed as he recounted the early days of Grab to the South China Morning Post at its swanky new headquarters at Marina One West in Singapore's downtown business district. Occupying two floors with expansive views of the busy Tanjong Pagar port, both Grab's new digs and Tan's anecdote underscore how far the start-up he founded with fellow Harvard MBA classmate Tan Hooi Ling [no relation] has come from its beginnings in a cramped garage in Kuala Lumpur, Malaysia.
Since its inception almost six years ago Grab has fought off no-holds barred competitors such as US-based Uber to lead the region's ride-hailing market. Grab has morphed into Southeast Asia's most valuable tech start-up with a valuation of over US$10 billion, giving Tan a personal fortune of around US$300 million, according to a Forbes estimate made before the latest fundraising round.
Southeast Asia, with its population of about 660 million, has long been seen as the next big market for tech companies – the ride-hailing business alone is forecast to be worth more than US$20 billion by 2025, according to a report on Southeast Asia's internet economy released by Google and Temasek Holdings in December.
Today, Grab operates in 225 cities across eight countries and boasts over 100 million app downloads. What started out as a taxi-booking app to help keep both drivers and riders safe has evolved to include bookings for private cars, bicycles, shuttle buses and now delivery services for food, parcels and groceries. To tie all of its services together, it also launched mobile payments service GrabPay in 2016, making payments for services more convenient and incentivising users to make in-store purchases in exchange for reward points. The company is expected to generate US$1 billion in revenue for 2018.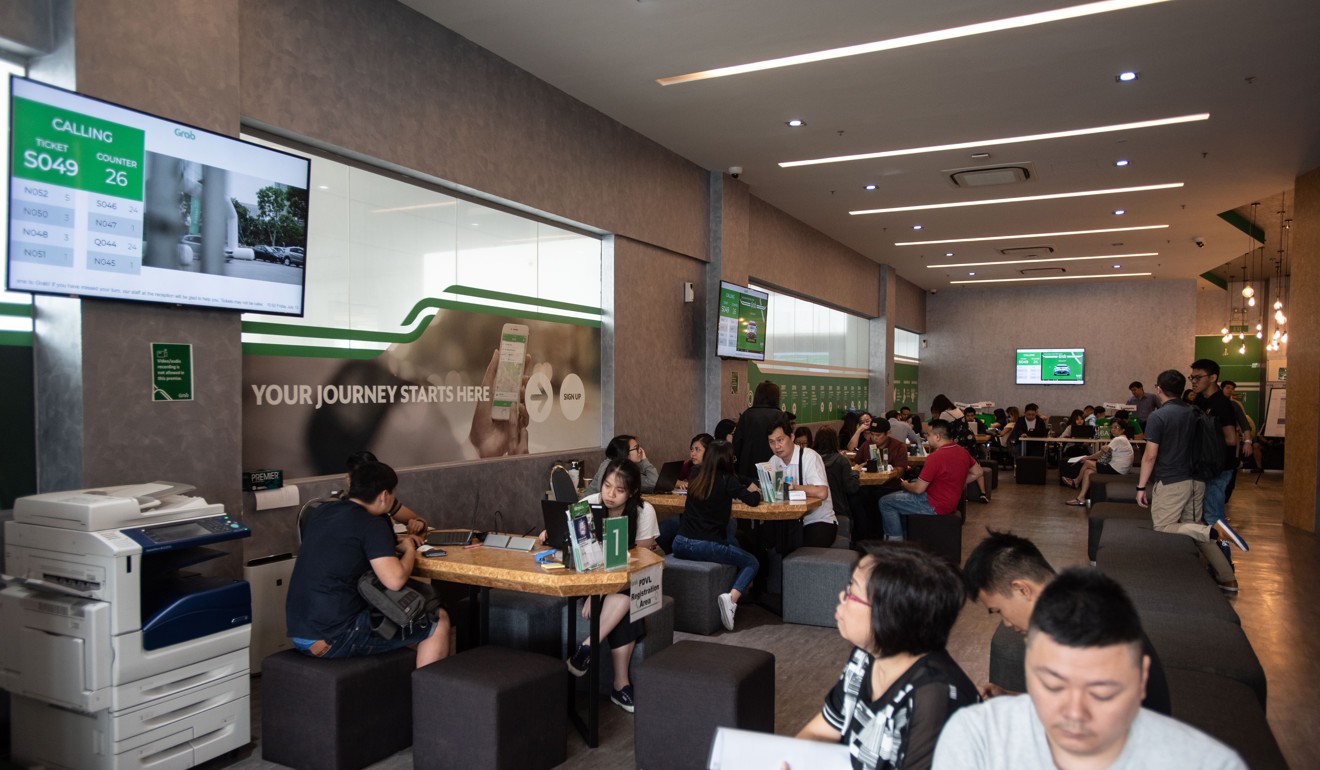 Dressed in a black polo T-shirt and charcoal slacks, Tan has a warm, approachable manner and his speech is peppered with colloquialisms common to Singapore and Malaysia. But Tan's down-to-earth manner belies his well-heeled background – before founding Grab, the 36-year-old was better known as a scion of a prominent Malaysian family.
"I first met Anthony at a [Harvard] business school event. He was super well-dressed, very extroverted and knew all the right people in the room," said Grab co-founder Tan Hooi Ling.
Anthony Tan is the youngest of three brothers born to Tan Heng Chew, president of Tan Chong Motor, which assembles and distributes Nissan cars across Southeast Asia. His father believed in the school of "tough love" though and so the younger Tan was put to work on an assembly line and accompanied his father to meetings with tough union bosses, which opened his eyes to a different world.
"At first I had the typical preconception [of him as a rich man's son]," said Hooi Ling. "But when I got to know him, I was super impressed with Anthony's work ethic. He is one of the most hardworking individuals I have ever met … despite the natural advantages he has from his family."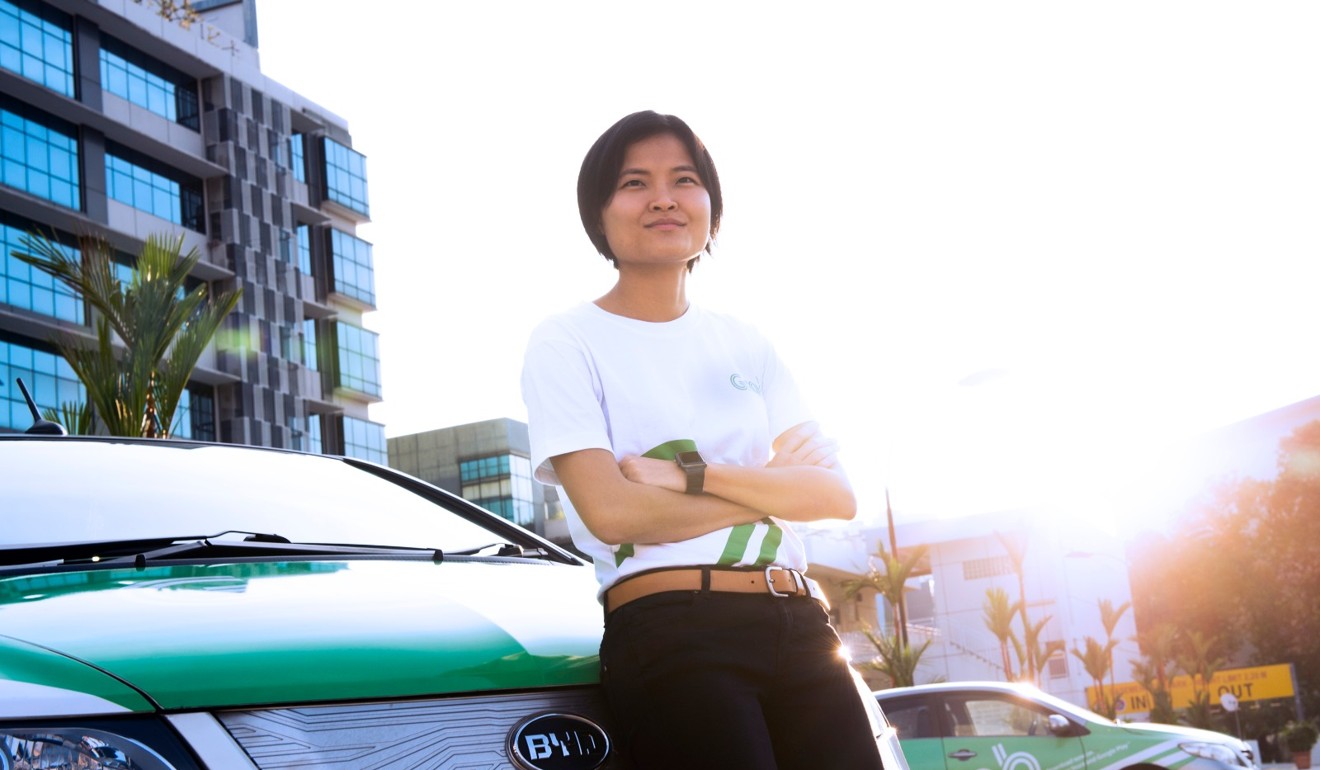 Foo Jixun, a managing partner at venture capital firm GGV, which led Grab's US$15 million Series B round of financing, said he found Tan's passion interesting, especially since he was born with the proverbial "silver spoon in his mouth" and did not necessarily have to prove anything.
The idea for Grab (originally known as MyTeksi) was conceived when the two Tans happened to sit next to each other during an MBA class. While ride-hailing companies at the time, such as Uber and Didi Chuxing, focused on providing better matching of supply and demand for rides, Anthony and Hooi Ling had a different starting point – improving safety.
The safety of Malaysia's taxi industry at the time left much to be desired. There were some bad eggs among the taxi drivers, and it was giving the entire industry a bad reputation. "Hooi Ling experienced the pain for herself. When she was a consultant at McKinsey she'd finish work late at night and would have to pretend to be on the phone with her mother [while in the taxi as a safety precaution]," said Tan.
Armed with an innate understanding of some of the dangers of single travel in the region, Grab allowed passengers to share the progress of their rides, in real-time, with someone else as a safety precaution. Soon after, it followed in Uber's footsteps by including number masking between drivers and passengers to protect user privacy.
Earlier this month, in a major broadening of its business, Grab announced that it would be opening its platform to third-party service providers as part of a push to build an everyday app that can provide a wide array of services.
To find partners for its open platform, Grab has started a venture capital arm, and intends to beef up its financial services offerings to serve the underbanked in Southeast Asia. It has even moved into artificial intelligence, partnering with the National University of Singapore to analyse user data and explore ways of improving mobility across the region.
Today, Grab has a list of shareholders that reads like a 'who's who' in the on-demand services industry and Tan can tap business leaders including SoftBank Corp.'s Masayoshi Son, Cheng Wei of China ride-hailing giant Didi Chuxing and Uber's Dara Khosrowshahi for advice.
Tan recently went to Japan to meet with Akio Toyoda, president of Toyota Motor, which invested US$1 billion in the start-up. His early venture capital backers include San Francisco-based 500 Startups and Singapore's Temasek Holdings-owned Vertex Ventures.
But none of it could have been possible without one particular investor – Anthony Tan's mother, Khor Swee Wah. Tan, who had worked as a marketing director for Tan Chong Motor before starting Grab, first brought the idea for the taxi-booking app to his father, who dismissed it and urged him to stay in the family business. His mother, wanting to be supportive, put in 'several millions' to help Tan get things off the ground and accompanied him to investor meetings in the early days.
With a rock star list of investors behind him and a green field of opportunity ahead, things have "gained traction" says Tan, being careful not to use the word success. "What is success? There's no end point. We will always find ways to disrupt ourselves," said Tan.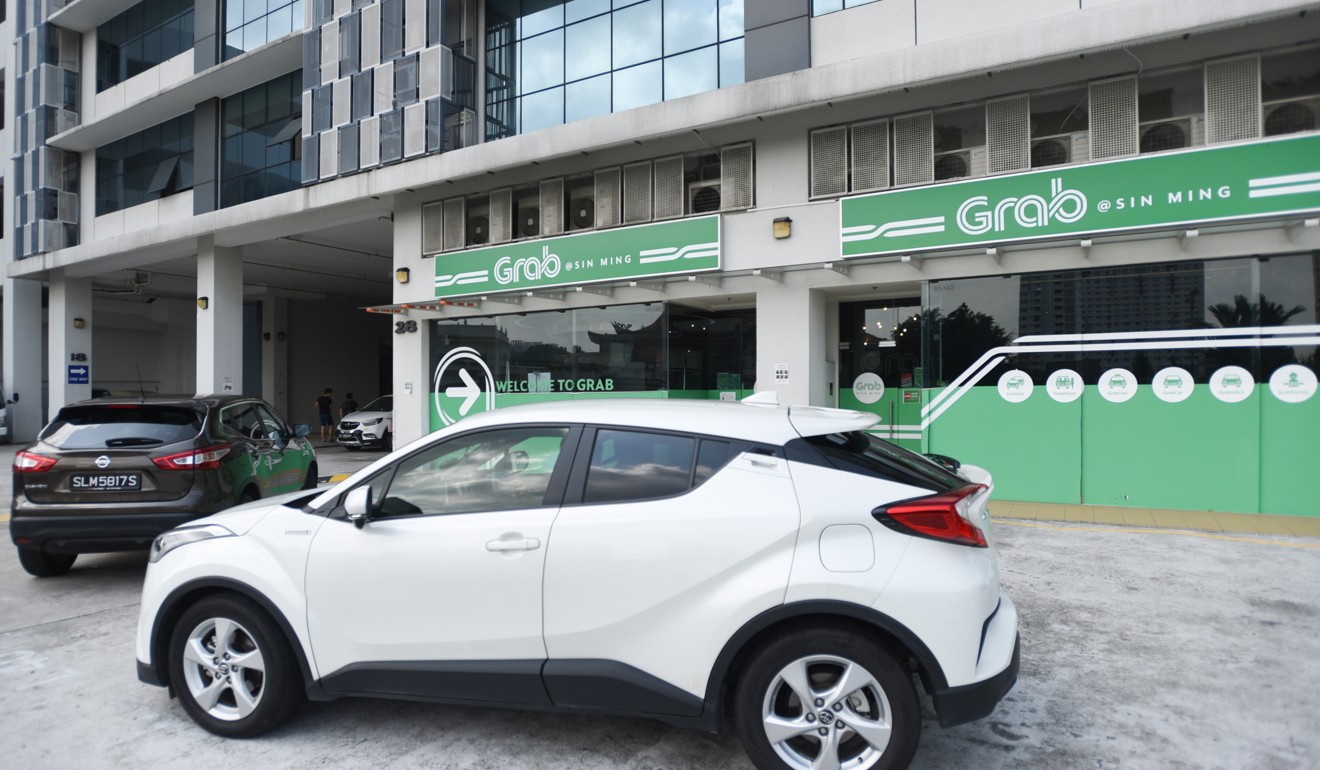 Not everything has been plain sailing though and he is momentarily stumped when asked about challenges. "Every day is a challenge," he says, glancing at his PR team across the room.
What he doesn't mention, until asked, is the recent dressing down Grab received from the Competition and Consumer Commission of Singapore, which accused the company of reducing competition after it took over Uber's Southeast Asian operations in a merger deal in March. "There's plenty of competition and we will make our representations known to the commission," he says.
There's also the spectre of increased rivalry with Indonesia's Go-Jek, helmed by fellow Harvard MBA classmate Nadiem Makarim and which has set out ambitious plans to expand outside its home market, setting it on a collision course with Grab.
The two companies are in a battle for investors as well as customers – Grab and Go-Jek count Chinese tech unicorns Didi Chuxing and Meituan-Dianping as investors respectively. Go-Jek's latest funding round values it at about US$5 billion. At the mention of Go-Jek, Tan trots out an oft-used line: "We welcome and embrace competition, because it's easy to re-anchor ourselves on it."
Tan and Makarim met at Harvard and were once close – Tan is said to have considered taking an early stake in Go-Jek when Makarim founded the business in Indonesia. But the two drifted apart as it became apparent that they would become competitors. The companies now seldom send executives to attend a conference or forum if the other party is present.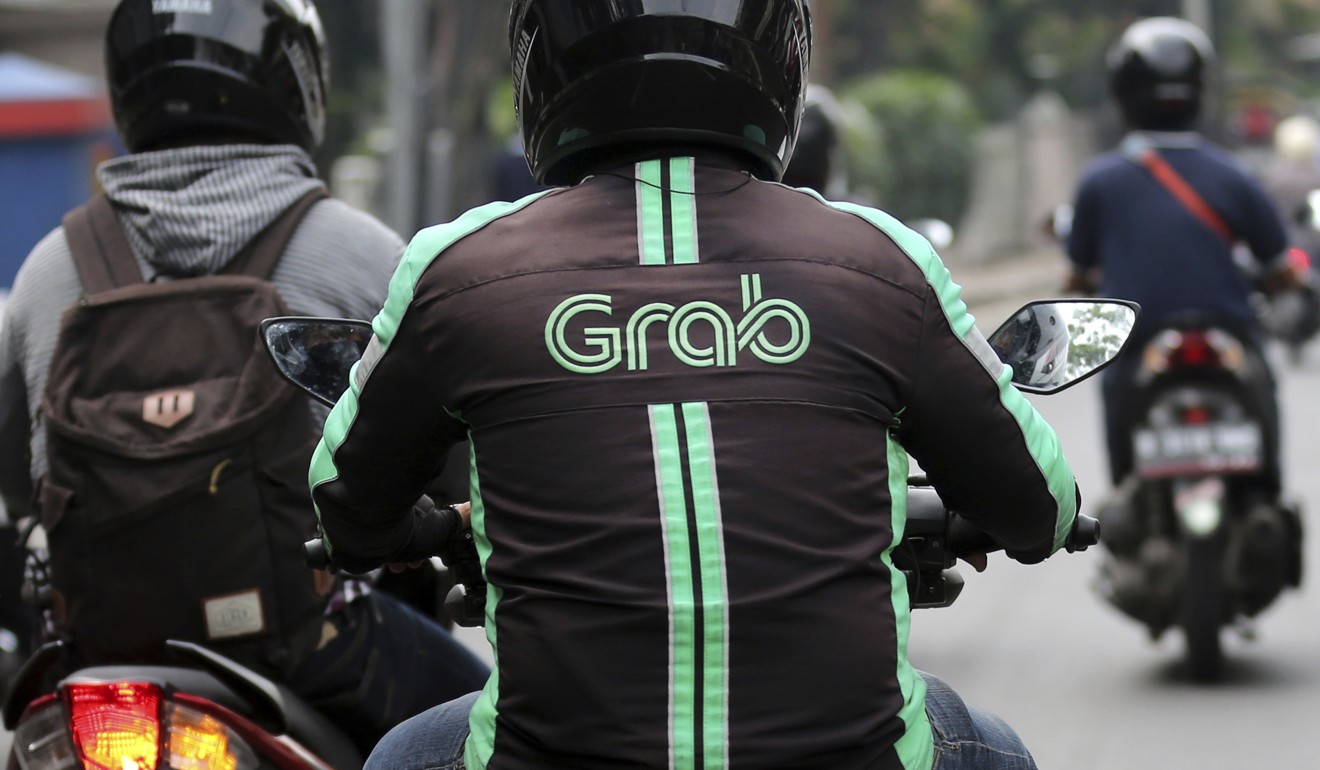 Until recently, Go-Jek operated only in its home market Indonesia, but has since announced plans to launch units in Thailand and Vietnam. Although the company is in fewer markets than Grab, Go-Jek offers more services, making it an interesting test case of whether it is wiser to build the platform suite of services before venturing into different markets, or to gain a foothold in different markets first before tackling more services. Go-Jek said this year that it has earmarked US$500 million to expand into Vietnam, Thailand, Singapore and the Philippines.
Go-Jek did not immediately respond to a request for comment on its competition with Grab.
But perhaps the biggest challenge facing Grab, like other start-ups that have reached a certain stage of development, is to decide on how to maintain initial growth.
"Every big start-up, from Facebook, Tencent to Alibaba, considers whether to build, buy, partner, or invest as it grows its footprint – and getting that right can be quite a journey," said Khailee Ng, partner at 500 Startups, which made an early-stage investment in Grab in 2014. "This is the current phase Grab is in."
Managing an aspirant multinational company also requires different skills from running a scrappy start-up. This contrasts with the early days when everyone would "know when someone goes to the toilet because we were all sitting at one table, just the few of us," says Tan. Grab now has 5,000 staff across the region.
When hiring, Tan says Grab looks for people with four attributes that the company has codified into guiding principles, namely: Hunger, Humility, Honesty and Heart. "We have made bad hires and learned from it," said co-founder Tan Hooi Ling in a recent interview in Hong Kong. "We don't want to hire brilliant jerks."
Like many business founders, Tan has had to make the hard decisions to bring in more experienced, external talent when needed, placing them above some of the people who he started out with, says Chua Joo Hock, managing partner of Vertex Ventures, which invested in Grab in April 2014.
"Many start-up founders aren't able to make that step up, but Anthony has and that's credit to him," said Chua. "He's very down-to-earth and truly wants to help people in the lower strata and is one of the rare founders in this part of the world who really understands the problems faced and can rally people to [believe in his vision]."
These days, both co-founders spend most of their time on the road. Anthony Tan frequently visits Indonesia, a vast archipelagic nation with around 260 million potential consumers, recently stopping by 18 shopping malls in one day to check out the adoption of GrabPay, the company's mobile payments wallet.
Of the dozen or so investors, business partners and colleagues (they call themselves 'Grabbers') that the Post spoke to as part of research for this article, one constant theme comes up – Anthony Tan is one of the most hardworking people they know. "The only time when I know I can catch him is in the early morning when he's working out," said Chua of Vertex.
Anthony Tan said that his personal faith, as a Christian, guides his actions and also how the company operates. A principle such as servant leadership is a core influence at the company. "If Jesus can wash his disciples' feet, then who am I?" said Tan.
Grab has been aggressive when dealing with rivals though.
First there was EasyTaxi backed by Rocket Internet, then there was global leader Uber, whose founder Travis Kalanick took its bruising approach to markets outside the US. Like Grab's shareholder Didi Chuxing, the company was able to fight Uber to a standstill until it had a change of direction under new CEO Khosrowshahi. Grab took over Uber's Southeast Asian operations earlier in March, after the two companies reached an agreement to stop bleeding money in a subsidy war.
Up until this point Grab had cultivated a good relationship with regulators, maintaining regular communications and striving to demonstrate how its presence in a market can be beneficial for society. Grab has also tailored its products to suit local markets. However, Singapore's competition watchdog is now examining Grab's dominance, noting a sharp reduction in the incentives customers and drivers used to receive when there was fierce competition between Uber and Grab.
One Grab private-car driver of around four years the Post spoke to said he used to be able to get S$1,000 (US$735) in driver incentives per month but now that had shrunk to about S$200 with more strings attached. Still, he admitted that he owed his job to ride-hailing apps like Grab.
Today Tan and Hooi Ling are feted by the tech industry and media. Both were included in Fortune's 40 Under 40 2018 list of the most influential young people in business, while Anthony also made it to Fast Company's 100 Most Creative People in Business.
All this seems a long way from the Kuala Lumpur garage where it all began. Tan recalls knocking on taxi windows to convince drivers who brought in their cars for repairs to download Grab's early app.
"Uncle give us a chance lah, your income is sure to increase!" Tan recalls saying. "We were basically begging," he says. "Maybe out of 10 drivers I pitched, two would agree to try it."
As the interview draws to a close, we ask Tan what his exit strategy is. "There is none. I'm all in," he says. "This is all I know. I was born in Southeast Asia, this is my home. I will live and die here."