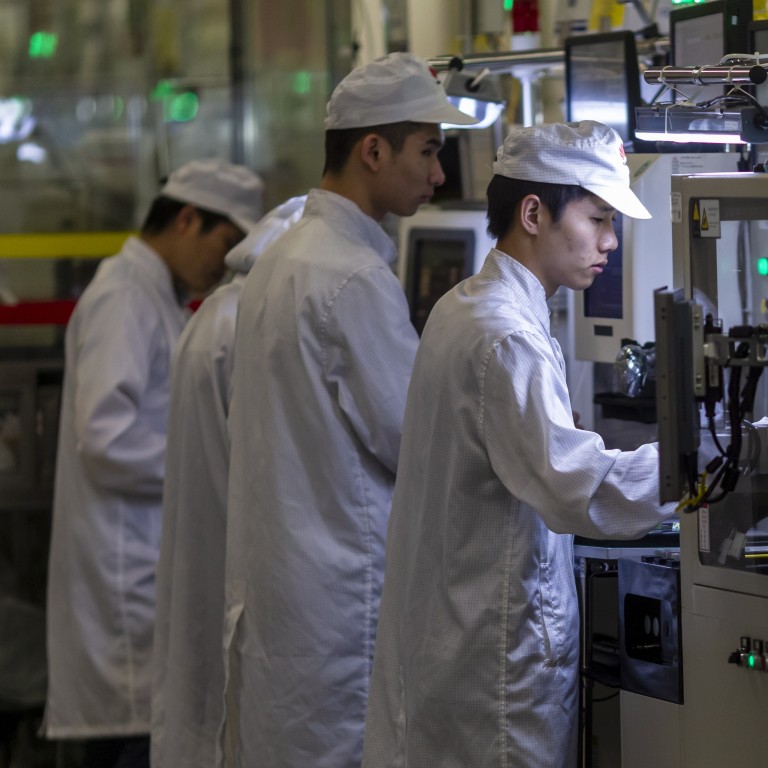 Chinese device brands such as Lenovo, Xiaomi to see manufacturing, sales delays due to coronavirus
The supply chain issues in the tech sector are just part of a bigger economic problem for China as a result of the coronavirus outbreak
Chinese device brands such as Lenovo, Xiaomi and Oppo are likely to face operating issues as the spread of the new coronavirus leads to manufacturing delays at factories and the temporary closure of retail stores.
The deadly coronavirus, which originated in the city of Wuhan in Hubei province and has since infected over 20,000 and killed over 400, has led China to extend the Lunar New Year holiday and enforce mandatory factory shutdowns from January 31 to February 9 in an effort to contain the outbreak.
For smartphone companies in China, the suspension of factory operations could lead to a snag in manufacturing processes and even supply shortages, according to analysts. This is especially so for companies who rely on factories and components in the province of Hubei – ground zero of the outbreak – where many cities are currently under lockdown.
"Companies which rely on components from Hubei will be the most impacted, such as Lenovo," said Canalys vice-president of mobility Nicole Peng. "For companies like Huawei, whose operations are in Guangdong, the situation is less severe, although no company right now will be able to resume factory operations at 100 per cent capacity."
The longer factories are unable to resume operations, the larger the impact and uncertainty, said Peng. This would make it difficult for brands and manufacturers to implement business planning. The supply chain issues in the tech sector are just part of a bigger economic problem for China as a result of the coronavirus outbreak, with Wuhan an industrial powerhouse for the steel, semiconductors and automotive sectors.
"Uncertainty is going to bring the biggest damage to [these companies]," she said.
Lenovo said in an emailed statement that it "expects short-term impact on production output from manufacturing facilities in the affected regions" which have extended holidays, and that it is leveraging its global manufacturing and distribution networks to minimise any "potential impact" to customers.
Huawei, the country's largest smartphone brand, has resumed a portion of its operations, according to a company spokeswoman. Based on the coronavirus situation, the company will look to resume more operations when appropriate.
Oppo said in a statement that the delay in resuming work operations as well as the scaled back logistics in the country has caused "some impact" on local manufacturing, but emphasised that the company has international manufacturing operations in countries like Indonesia and India that can still support its business.
Most of the impact will likely be concentrated in the first quarter of the year, according to Linda Sui, director of wireless smartphone strategies at Strategy Analytics, provided there are no big outbreaks in other parts of China. Sui estimates that Huawei's smartphone shipments could be down 6 to 7 million, while Oppo and Vivo will be down 3 to 4 million. Apple and Xiaomi could see a decrease of about 2 million devices.
Lu Weibing, vice-president of Xiaomi and the general manager for Xiaomi's Redmi brand, apologised to users in a Weibo post on January 31, saying that several models were already "severely" out of stock and that supply shortages would only ease after February 10.
"The planned release of new products has been disrupted and we are making adjustments," said Lu in a Sunday Weibo post. "The smartphone industry will face difficulties this year ... we will need extra effort to remedy [this]."
Apple has already shuttered its retail stores in China, closing an important sales channel. Xiaomi said it will abide my local regulations for its stores - most of its retail outlets are in malls that are closed but if they re-open then Xiaomi will too.
However, the resumption of logistics services within China will also take some time, with many courier services only resuming services from February 10.
Chinese companies which depend heavily on an extensive offline retail network as well as retail partners, such as Oppo and Vivo, will take a direct hit should retail stores be closed temporarily, said Canalys' Peng.
Vivo declined to comment, and Oppo did not immediately respond to a request for comment on its retail situation.
 Additional reporting by Celia Chen
Purchase the China AI Report 2020
brought to you by SCMP Research and enjoy a 20% discount (original price US$400). This 60-page all new intelligence report gives you first-hand insights and analysis into the latest industry developments and intelligence about China AI. Get exclusive access to our webinars for continuous learning, and interact with China AI executives in live Q&A. Offer valid until 31 March 2020.