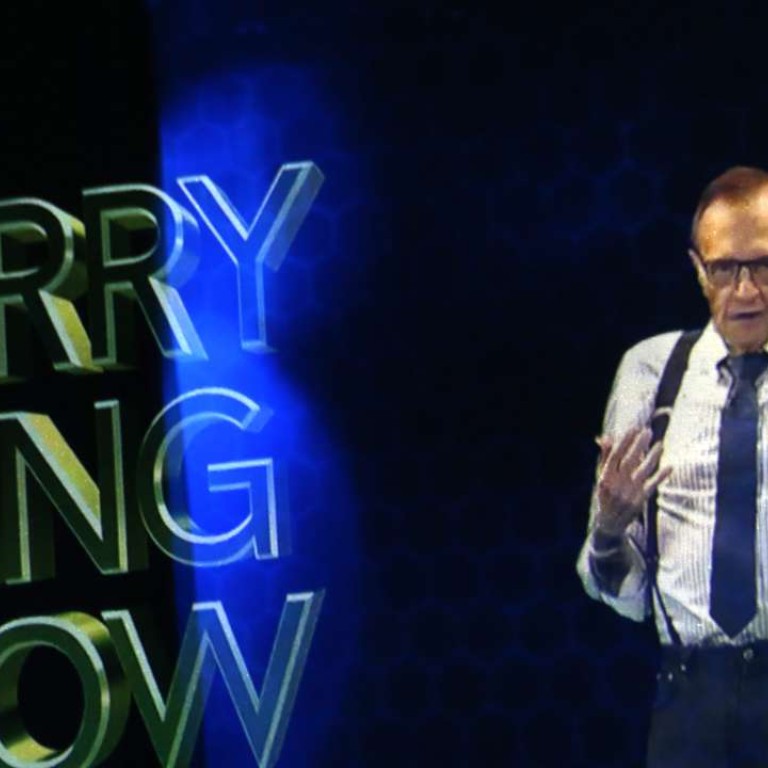 5G mobile technology will usher in a golden era for virtual reality, augmented reality, Shezhen tech giants say
Huawei Technologies and ZTE, China's two biggest telecommunications equipment manufacturers, are predicting a boom in the global virtual and augmented reality market when 5G mobile infrastructure starts to get widely deployed from 2020.
These Shenzhen-based companies are among the world's leading proponents of 5G, the next-generation mobile communications technology that is touted to deliver wireless transmission speeds 100 times faster than what current 4G networks provide.
According to the GSM Association, 5G will provide 1 to 10-gigabit per second connection speeds as well as less than a millisecond in latency -- the amount of time it takes data to get from one point to another.
"The virtual-reality ecosystem is not mature enough now, in terms of content and bandwidth," Huawei vice-president of international media affairs Roland Sladek said. "If you want to stream 3D content, it's very slow. Latency is not great. That will drastically change with 5G."
The promise 5G holds is what the GSMA has said would lead to a "hyper-connected society" in which mobile will play an ever more important role to both consumers and industries.
The association represents nearly 800 wireless network operators and about 300 companies in the broader mobile ecosystem, which includes network equipment and handset suppliers like Huawei and ZTE.
While the formal technical standards for 5G are yet to be finalised by industry authorities, the nascent markets for virtual and augmented reality hardware and software are now developing rapidly.
Goldman Sachs analysts earlier this year forecast the global virtual and augmented reality market to reach US$80 billion by 2025, generating US$45 billion in hardware and US$35 billion in software sales.
They also predicted an "accelerated uptake" scenario in which the market grows to US$182 billion in the same period, with US$110 billion in hardware and US$72 billion in software revenue.
Xiang Jiying, chief scientist at Hong Kong-listed ZTE, said 5G will play "an important role" in supporting how network operators handle the large spikes in data traffic over the next few years, brought by the expected vast amounts of virtual and augmented reality content online.
Virtual reality immerses a user in an imagined world, like in a video game or movie, with the aid of an opaque headset, such as Oculus and Google's Daydream platform for upcoming Android smartphone models.
Augmented reality provides an overlay of digital imagery onto the real world with the use of a clear headset like Microsoft's HoloLens or an advanced smartphone that supports the technology, such as Lenovo's Phab 2 Pro.
Huawei and ZTE are already gearing up to release virtual reality-ready handsets that are compatible with Google Daydream. In April, Huawei unveiled a virtual reality headset that works with its flagship P9 smartphone. The company's chief executive, Richard Yu was also quoted as saying that a Daydream-ready smartphone will be launched by autumn this year.
At the Mobile World Congress last month, ZTE launched its Big Video 4K+ solution, which allows users to get on-demand virtual reality video on their devices at much faster speeds.
US-based chipmaker Qualcomm, which is the leading provider of mobile chipsets and works with companies like ZTE on developing 5G technology, is also optimising its chips for virtual reality on mobile.

"The data rate [with 5G] can be much faster ... for virtual reality headsets," senior vice president of engineering at Qualcomm Durga Malladi said, pointing out that virtual reality users will be able to have a more seamless virtual reality experience on the upcoming mobile network.
This article appeared in the South China Morning Post print edition as: Mainland firms gear up for 5G boom