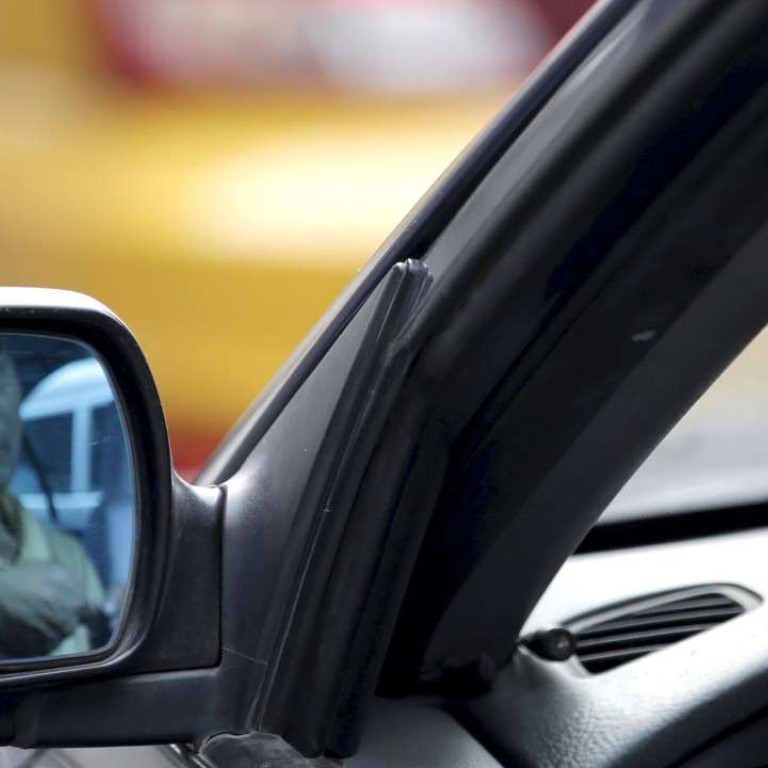 Uber sells Chinese business to rival Didi Chuxing after bitter fight for supremacy
After spending billions in investment to compete for drivers and passengers, Uber cedes to China's largest car-hailing service
Didi Chuxing, the dominant Chinese operator of car-hailing services, is taking over Uber's China operations, in a deal that strengthens its market share on the mainland and possibly gives it a toehold to expand abroad.
The takeover will see San Francisco-based Uber own 5.9 per cent of the combined company, with preferred equity interest equivalent to 17.7 per cent of Didi.
Baidu and other Chinese shareholders will receive 2.3 per cent interest in the company, said Didi, which did not disclose further financial terms of its investment in Uber.
Uber will continue to operate under a separate brand in China after the takeover, according to Didi, which will count Baidu, Alibaba Group, Tencent Holdings and Apple as shareholders after the deal. Alibaba is the owner of the South China Morning Post.
The consolidation in the car-hailing industry in China, where more than 96 million people shared or hailed rides through mobile applications last year, comes less than a week after the country's transport authority released long-awaited regulations to legalise ride-hailing services, giving local governments the discretion to allow these services to compete with licensed taxis within city limits.
"Investors in both Didi and Uber are keen to put an end to the cash-burning competition in China, and the sooner they turn profitable, the better," Forrester Research senior analyst Wang Xiaofeng said.
"Didi can now leverage Uber's global presence to help it better navigate the international market."
Prior to the deal, Didi and Uber had been engaged in a fierce two-year battle in the world's most populous country, pouring billions of dollars into fare subsidies to compete for both drivers and passengers.
"Uber and Didi have invested billions of dollars in China and both companies are yet to turn a profit there," Uber chief executive Travis Kalanick wrote in a blog post on Monday.
"Getting to profitability is the only way to build a sustainable business that can best serve Chinese riders, drivers and cities over the long term. I have no doubt that Uber China and Didi will be stronger together."
Kalanick will become a member of Didi's board of directors after the takeover, according to Didi's press statement.
Last year, 21.6 million people used ride-hailing services to call for non-licensed private cars, according to data by the China Internet Network Information Center.
Paul Haswell, a partner at international law firm Pinsent Masons, called the merger a "smart" move for Uber to retain some presence in China.
"The ride-hailing market is split across a large number of players of varying sizes, across countries," Haswell said.
"Users want the most straightforward and most accessible service available, and international consolidation is the key way forward."
The takeover also enhances Didi's global strategy, as it assembles a worldwide network of ride-sharing services to expand beyond China. Didi invested in Uber's US competitor Lyft last year, as well as stakes in Singapore-based Grab and India's Ola.
"Didi has effectively won the battle for market share dominance in China," Grab chief executive Anthony Tan said in an e-mail to employees, proving that "localised solutions best solve local problems".
Uber's exit from the Chinese market also means the US company is likely to pay more attention to Grab's home turf of Southeast Asia, Tan said.
Still, Grab will be able to prevail over Uber, he said.
"We have seen that when the local champion stays true to their beliefs and strengths, they can prevail" said Tan. Uber "lost once, and we will make them lose again," he said.
Didi, founded in 2012, is itself a merger of two of China's largest ride-sharing services less than 18 months ago, as the home-grown companies sought to protect themselves against Uber, which was expanding aggressively in China since it entered the country in 2013.
Didi Dache, invested by Tencent, combined with Alibaba-backed Kuaidi Dache in February last year in a US$6 billion merger to become Didi Chuxing. 
The combined service operates with 1.35 million drivers operating in 360 of China's cities and towns, according to a Reuters report.
Since taking the dominant market share in China, Didi had expanded into businesses including car pooling, chauffeur driving services and ride-sharing of buses to allow large companies to transport their employees.
Kitty Fok, managing director at IDC China, said that Didi has developed its operations in China into a much more extensive business, covering both consumer and enterprise customers.
"What Uber has accomplished in the merger of its China operations with Didi could be as smart a move as Yahoo's decision many years ago to invest in Alibaba," Fok said.
This article appeared in the South China Morning Post print edition as: Didi acquires rival Uber China in bid to extend its reach