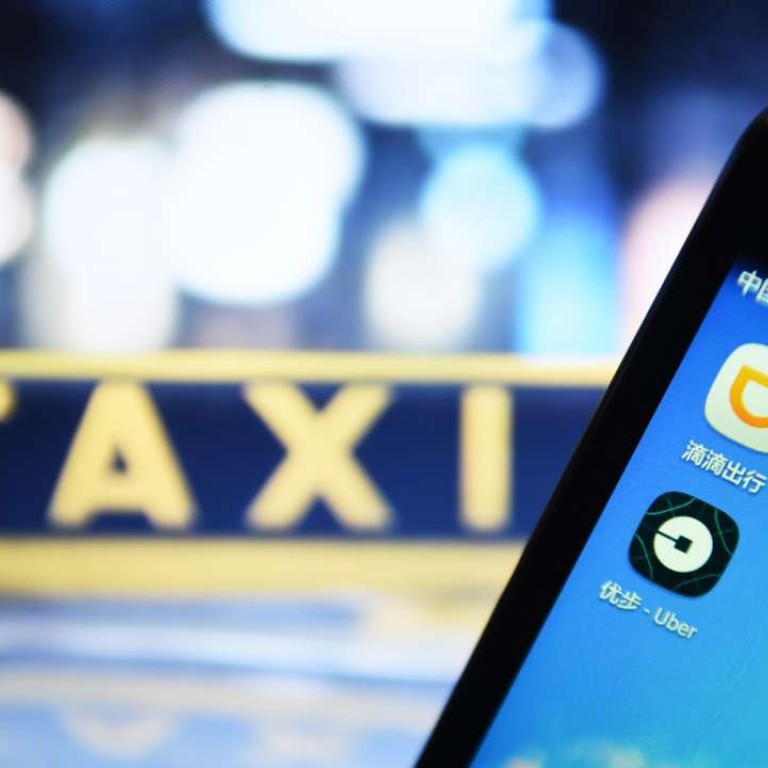 Didi launches car-rental service to tap China's fast-growing domestic tourist market
Chinese ride-hailing giant Didi Chuxing has added another service into its growing list of product offerings – renting cars to drivers and the growing number of domestic tourists in the country.
Didi is co-operating with car rental companies to rent out vehicles to consumers, the company said in a statement. Users will be able to rent and pay for a vehicle by placing an order in the Didi app two hours in advance, and Didi will have a driver deliver the car to the user's requested spot.
The move is in line with Didi's asset-free strategy in that it works with local partners or registered drivers to provide transport services, thus freeing up the company from having to own its own fleet of vehicles.
The car rental service is currently in the beta stage in Shanghai, and offers users a range of cars including sports utility vehicles (SUVs) and multi-purpose vehicles (MPV), according to Didi. The service will expand to more tier 1 and 2 cities by the first half of 2017.
"Didi Car Rental is launched in response to the boom in China's short-term and tourist car rental market as the population goes through a lifestyle revolution," the company said in a statement.
Last year 58.5 per cent, or about 2.34 billion of China's 4 billion domestic tourist trips, were taken in rental cars and the figure is estimated to increase to over 5.8 billion by 2020, according to the China Tourism Automobile and Cruise Association (CTACA).
Didi, which used to be known as Didi Dache, started out as a taxi-hailing service before adding services such as ride hailing through private cars, chauffeur services and even bus routes for users.
The company's expanding portfolio of services is part of its aim to become a "one-stop mobility platform in China", Didi's senior vice president of communications Tao Ran was quoted as saying in May. The end goal of Didi is to be able to automatically offer the most ideal option of transport based on a user's preferences and big data analysis, Tao said.
The company merged with Chinese rival Kuaidi Dache in February 2015 and rebranded to become Didi Chuxing in an effort to combat Uber China for market share in the country.
Earlier this month, Didi announced it would acquire Uber China's operations and merge the companies in an effort to put an end to the losses that both Uber China and Didi had sustained by giving out subsidies to attract users to their platforms. Uber China reportedly lost US$2 billion in two years, according to a Bloomberg report which quoted people familiar with the matter.
If the Didi-Uber deal goes through, the new merged company would become the largest ride-hailing company in China with over 90 per cent market share, a move that has stoked monopoly concerns. A Bloomberg report last week said analysts believe the deal will likely be approved by regulators, who would be unwilling to nix a deal that involves a high-profile Chinese internet firm.