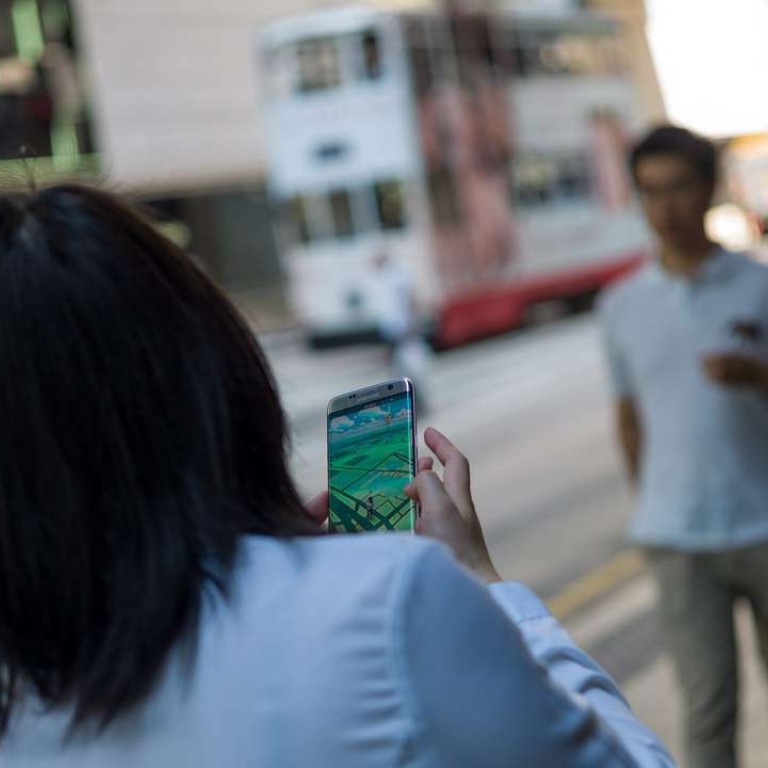 New
Everything you need to know about 5G
Hong Kong had over 6.6 million 4G mobile users at the end of June, all of whom enjoy faster data speeds compared to those on 3G networks, letting them easily stream video on their smartphones or make video calls on a mobile link. Even while phone users are moving to 4G from 3G, phone are already focusing on the next generation of mobile communications - 5G - which is scheduled for a 2020 roll-out.
What is 5G?
It's the fifth generation of wireless technology, representing a major advance in the number of simultaneous connections that mobile networks can support, compared with 3G and 4G systems. Apart from providing massive capacity, 5G users will see significantly improved network speeds and low latency, beyond the capabilities of 4G.
What is the difference between the generations of mobile networks?
The first generation mobile network, 1G, allowed users to make calls wirelessly.
That was followed by 2G networks, which allowed users to send mobile text messages, and 3G networks that enabled connection to the internet.
When 4G technology was introduced, users saw a substantial increase in internet connection speeds that allowed for the upload of large files and streaming video with little interruption.
What are the advantages of 5G?
This technology goes beyond mobile internet connection. The greater capacity to be delivered by 5G networks will allow up to a million connections per square kilometre in coverage. That means smart cities and devices connected to the so-called Internet of Things can be seamlessly supported by these mobile networks.
Compared with 3G or 4G networks, 5G users will have no difficulty connecting to their mobile provider in crowded places, such as in a packed outdoor concert.
Data speeds on 5G are estimated by experts to reach 20 times faster than current 4G networks. Estimates suggest that 5G users would be able to download a full-length, high-definition movie in just one second. In addition, 5G is expected to come with an ultra-low latency rate of less than 1 millisecond. Existing 4G networks have a latency of 10 milliseconds. Latency is defined as the amount of time it takes for a packet of data to get from one point to another.
The ultra low latency also means that advanced applications, such as autonomous driving, can be supported by 5G networks with precision. Low latency is also expected to help virtual and augmented reality applications take off, as users experience no lag in wirelessly streaming high-definition videos or on running VR and AR programmes on the network.
Who sets the standards for 5G?
The International Telecommunication Union (ITU), a United Nations agency, is responsible for designating 5G standards via the same process it used on completing 3G and 4G standards.
Industry bodies, such as the Third Generation Partnership Project (3GPP) and the GSM Association (GSMA), assist the ITU in the research involved in setting standards for 5G.
The 3GPP is a collaboration between groups of telecommunications associations in Asia, Europe and North America. It produces reports, studies and specifications around three areas: radio access networks, services and systems aspects, and core networks and terminals.
The GSMA represents the interests of nearly 800 mobile network operators, and almost 300 companies in the broader mobile ecosystem, like handset makers, software companies and telecommunications equipment suppliers.
When will 5G become commercially available?
The initial commercial roll-outs of 5G networks are expected to start from 2020. South Korea, however, aims to introduce 5G services in time for the 2018 Winter Olympics in the city of Pyeongchang.
Which countries are leading 5G development?
China, Japan and South Korea are currently at the forefront of testing and developing 5G-related mobile technologies. These countries already have a high level of 4G adoption and government support in developing 5G, putting them ahead of North America and Europe.
In China, state-run China Mobile, China Unicom and China Telecom have started testing 5G-ready equipment. The country's two-biggest telecommunications equipment manufacturers, Huawei Technologies and ZTE, are leading their industry in building the relevant 5G infrastructures.
Europe and North America have lagged behind Asia in 5G development due to economic uncertainty and the slower deployment of 4G networks in their markets.