LeEco
Get more with myNEWS
A personalised news feed of stories that matter to you
Learn more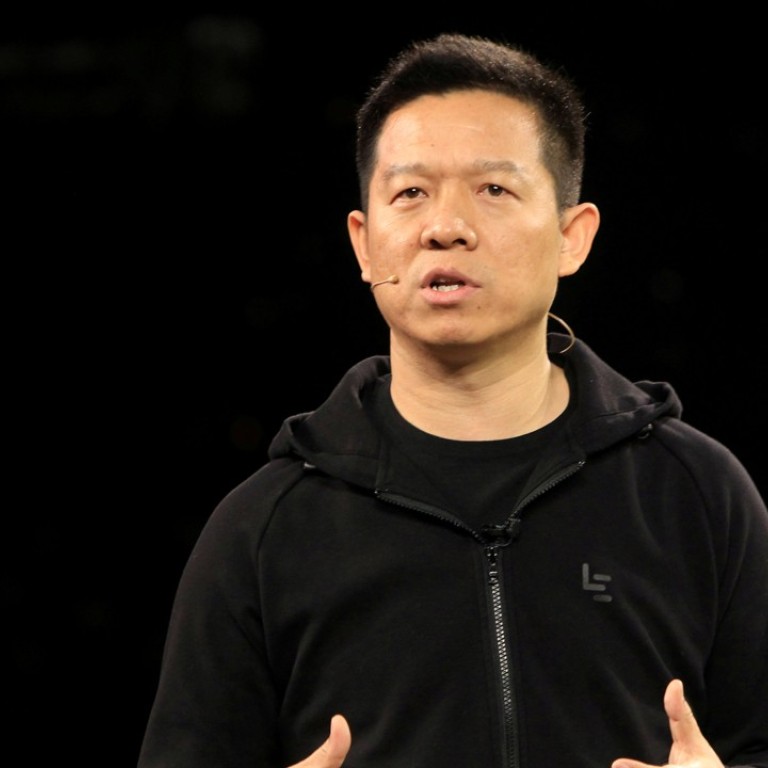 LeEco unit clinches car-hailing license as Hutchison Telecom seeks payment
Permit clears up legitimacy issue for Yidao and firm expected to resolve its funding shortage in the near term but LeCloud's issues mark another low point for the conglomerate
Yidao Yongche, the premium Chinese ride-sharing services provider controlled by LeEco, has obtained an official online car-hailing operating license from the Beijing government.
Jia Yueting, the founder and chairman of internet conglomerate LeEco, announced that development as "a historic turn" for the company through his official Weibo account on Monday.
The license, which was issued by the Transport Administration Bureau of the Beijing Municipal Transportation Commission, allows the Beijing Oriental Cheyun Information Technology – the official trade name of Yidao – to run car-hailing businesses in mainland China for four years, from May 8 this year to May 7, 2021, Jia's Weibo post showed.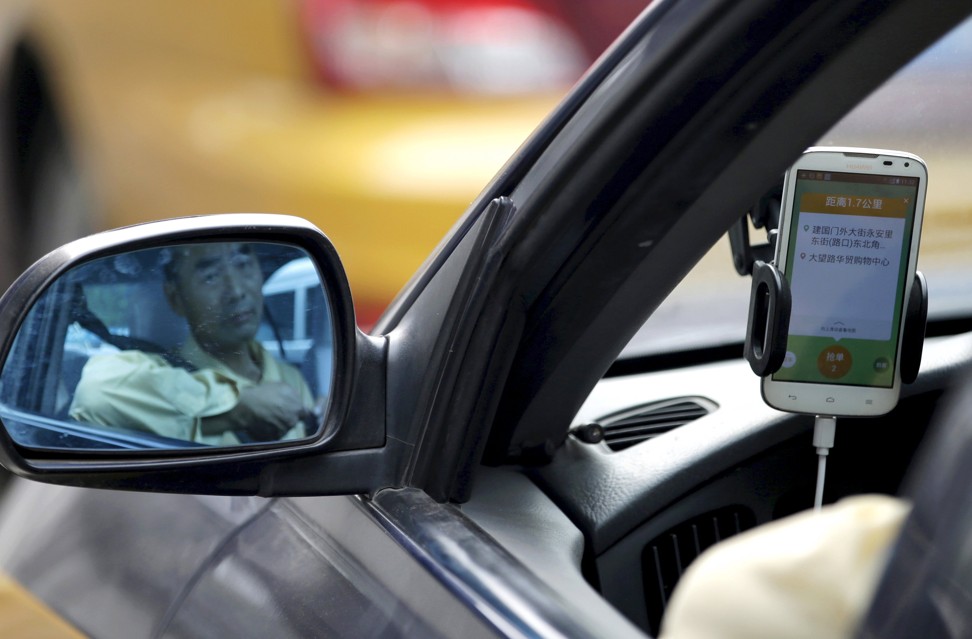 It is the first such license obtained by a non-government owned company, and a consumer-to-consumer car-hailing platform in Beijing, he said.
Prior to Yidao, four other Chinese car-hailing platform operators – including domestic industry leader Didi Chuxing – had obtained licenses in different cities.
That followed Chinese regulators' initiative in July last year to tighten car-hailing services across the country by requiring operators to apply for formal accreditation and operating licenses.
Obtaining the license has cleared up the legitimacy issue for Yidao, the company said in a statement. It also said it has had breakthroughs in financing, which means that its funding shortage issue is likely to be resolved in the near term.
Cash-strapped Yidao has failed to make payments to drivers over the past few months, following promises it made previously to solve that issue within the month.
Recent reports, however, showed that drivers were still unable to receive their income and users are unable to book a ride. Yidao has also shut down its customer service call centre.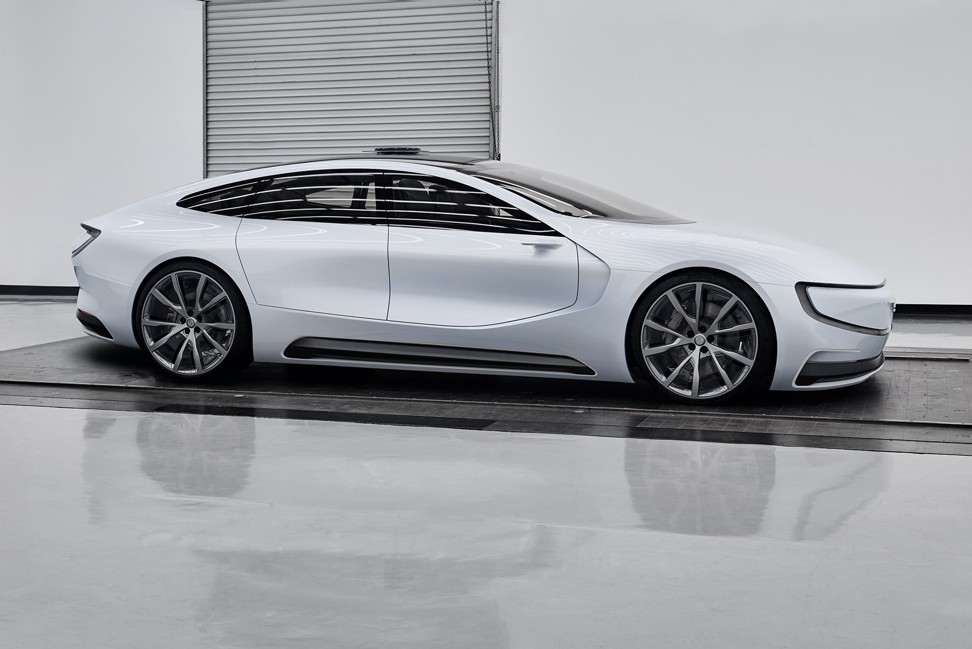 Meanwhile, network operator Hutchison Telecommunications Hong Kong came forward late on Sunday as the latest company to claim that it is owed money by LeEco.
Hutchison Telecom, the telecommunications arm of billionaire Li Ka-shing's CK Hutchison, said in a statement that its fixed-line business, Hutchison Global Communications (HGC), has "been in contact with LeCloud and LeSports Hong Kong multiple times, aiming to get LeCloud to settle its overdue network service payment ... and work out a solution that will not impact any customer".
LeCloud is the cloud computing provider for over-the-top sports video streaming service LeSports, both of which are controlled by Beijing-based LeEco.
Cloud computing enables companies to buy, sell, lease and distribute online a range of software and other digital resources as an on-demand service, just like electricity from a power grid.
Over-the-top services, such as Netflix and LeSports, stream video to subscribers over the public internet, bypassing traditional commercial distribution via cable or satellite network operators.
Hutchison Telecom said it has "demanded LeCloud to fully comply with all contract terms and pay all outstanding debts as soon as possible, but [our demands have so far been] in vain". Financial terms were not disclosed.
The company revealed that strained business relationship with LeEco late on Sunday after its subsidiaries, mobile operator 3 Hong Kong and HGC's 3 Home Broadband, reported a temporary suspension in LeSports programmes in Hong Kong from about midnight on May 6 until 9:30 in the morning of the same day.
LeSports' service suspension "had nothing to do with our networks", Hutchison Telecom pointed out.
LeEco started its partnership with Hutchison Telecom in 2014, enabling the mainland company to deliver its over-the-top streaming video service in Hong Kong.
In response to the complaints, LeCloud apologised for the temporary service outage of LeSports programming, but did not address the now-public demand for payment made by Hutchison Telecom.
"User experience is the most important starting point and goal for us, [so] we will continue to strive to improve our platform architecture and services," LeCloud said. "We would like to express our sincere thanks to Hutchison, PCCW, Hong Kong Broadband and other local operators in Hong Kong for their high-quality service and support."
This episode marks another low point for LeEco this year, following its decision last month to scrap its US$2 billion acquisition of US television maker Vizio after Beijing tightened capital controls.
"I'm not sure I buy LeEco's story. LeEco has a history of securing considerable funding without any difficulty in China even as a number of its companies seem to have problems paying staff and suppliers,'' Paul Haswell, a partner at international law firm Pinsent Masons, said at the time.
In January, LeEco boss Jia declared that the cash problems of its listed and unlisted businesses had been solved "once and for all" after Hong Kong-listed property developer Sunac China Holdings made a 15 billion yuan (US$2.2 billion) investment in the company.
In March, however, reports surfaced that LeEco planned to sell its 49-acre plot of land in California's Silicon Valley, which it bought from Yahoo less than a year ago, to Chinese real estate developer Genzon Group for US$260 million. Genzon confirmed it was in talks to buy the site, but a LeEco spokesperson said LeEco was working to secure a "development partner".
LeEco's Shenzhen-listed subsidiary, Leshi Internet Information & Technology Corp Beijing, said last month that its growth slowed in January and February due to a cash crunch at its affiliated companies.
This sobering situation for LeEco is in stark contrast to the heady period from July to September last year when it seemed to be on a roll. At that time, LeEco clinched the Vizio deal, took over control of Hong Kong-traded smartphone supplier Coolpad Group, raised more than US$1 billion in funding for its electric car development plans and launched its smart TVs in the US.
By November, Jia warned that the company faced a cash shortage after expanding too qap. This included its ventures in smartphones, smart TVs, cloud and streaming content services, virtual reality headsets and self-driving electric cars.