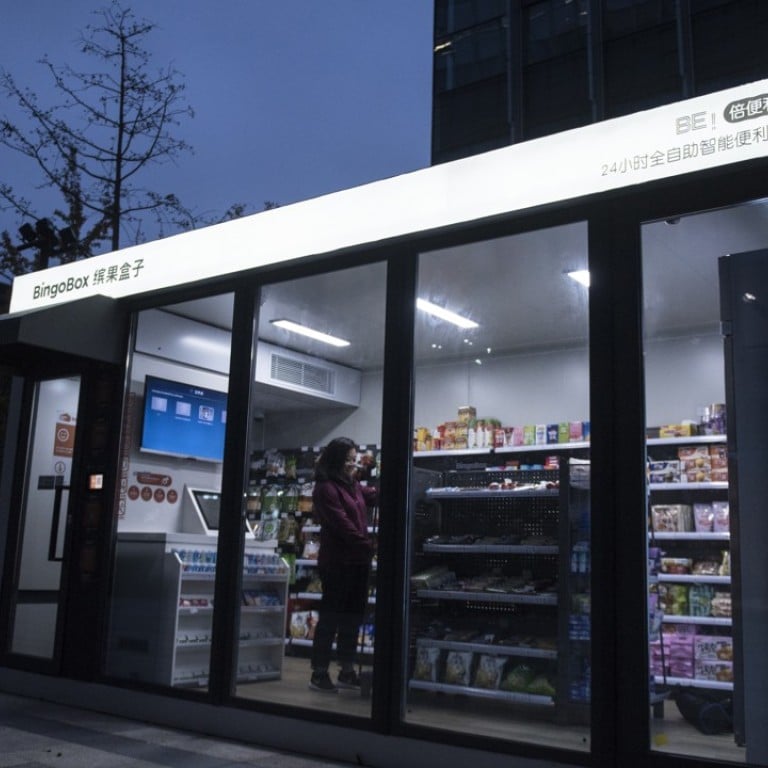 Unmanned stores in China still working on a seamless shopper experience
Unmanned store operators in China are using advanced technologies to enable human-free check out, while collecting valuable data in the process
At first glance, there is nothing unusual about BingoBox's convenience store – shelves stacked with snacks line the walls, tempting passers-by through the glass windows. But upon closer inspection, BingoBox is no ordinary store. The door unlocks only after customers scan a QR code to enter, and there is no cashier to tally up purchases – just a lone checkout counter in a corner.
The Shanghai-based company is one of many unmanned store operators opening outlets all over China, hoping to improve slim profit margins in the retail business by reducing staff costs.
"If capital costs rise quickly, that puts greater pressure on low-margin businesses like convenience stores and supermarkets," said Andrew Song, an analyst at Guotai Junan Securities.
"In China, wages and manpower costs have been rising relatively quickly."
However, the futuristic vision of shopping without a check out person is still a work in progress.
A Post reporter who visited a BingoBox store in Shanghai was briefly locked in when trying to exit without making a purchase. Although a sign near the exit stated that empty-handed customers can leave by scanning a QR code, no QR code was to be found. Repeated calls to the customer service hotline went unanswered.
Another unmanned operation in China, Take Go, only allows one customer in the shop at a time because of technology limitations in using multiple cameras scanning customers' faces.
The idea of unmanned stores first caught the world's attention in December last year when the largest US online retailer Amazon announced its cashier-less Amazon Go store, which is only available to employees for now. Since then, a flurry of tech companies in China, including e-commerce firms Alibaba Group Holdings and JD.com, have launched their own versions of unmanned stores.
Embedded with technology such as RFID tags, mobile payment systems and facial and movement recognition, such stores collect troves of data that give operators a better idea of consumer preferences and buying habits, which can then be used to optimise operations and make more efficient inventory decisions.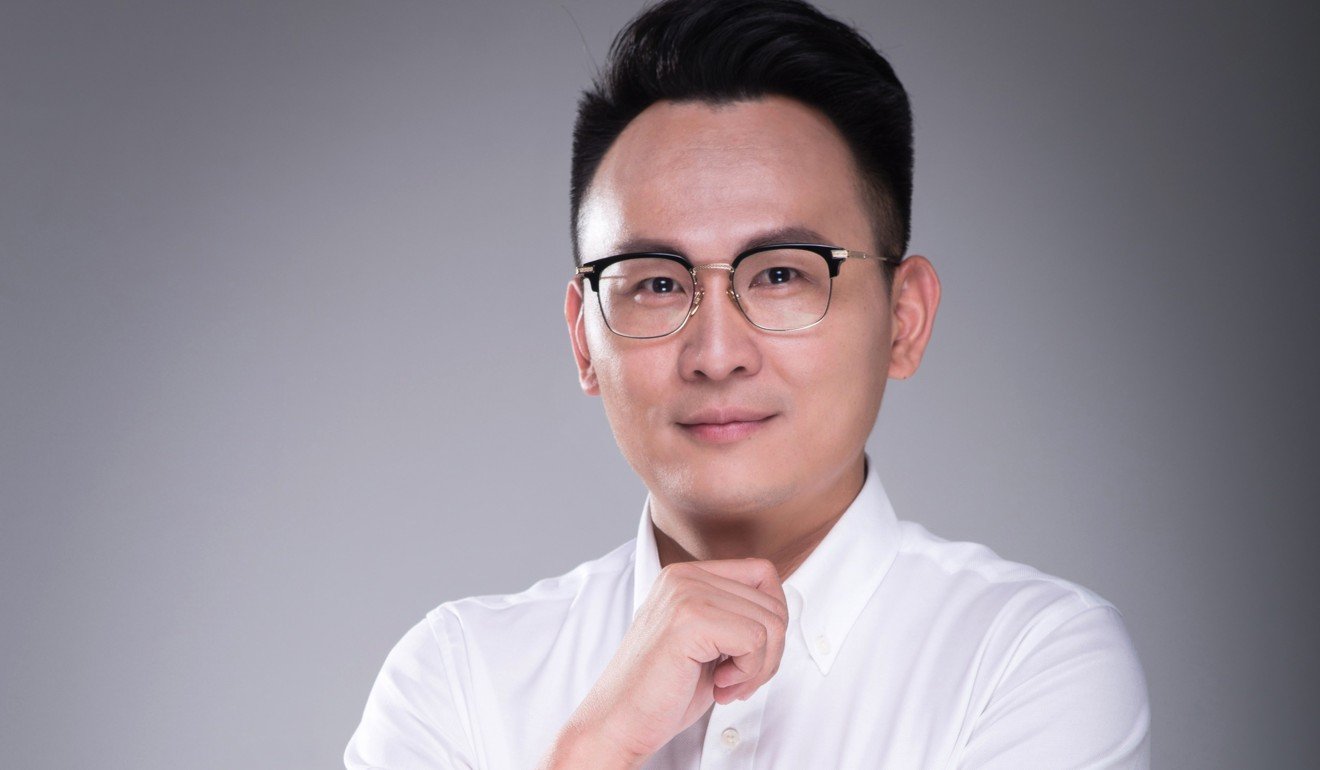 For companies like BingoBox, lower operating costs also mean it can afford to expand its reach to areas with less foot traffic, according to founder and chief executive Chen Zilin.
Among the various unmanned stores operating in China, BingoBox remains the poster child for the industry, drawing 100 million yuan (US$15 million) in Series A funding in July and opening close to 200 outlets on the Chinese mainland, with plans to expand internationally next year.
"Owners, investors and operators find unmanned stores easier to manage in terms of lower costs, real-time shelf data and financial data," said Neil Wang, Greater China president of research firm Frost & Sullivan. "Fast-moving consumer goods are good for unmanned stores … where less human intervention is needed for straightforward purchases."
While BingoBox's somewhat innovative model has drawn praise, critics say that the multiple, mandatory steps required during the shopping process in fact make it less convenient for consumers than a traditional store.
Anderson Chen, chief executive of artificial intelligence technology firm DeepBlue Technology, believes that for unmanned stores to take off it is imperative that they be even more convenient than traditional, staffed shops.
Chen's firm has developed an artificial intelligence system called Quixmart, which allows customers to select items in a store and leave without the normal check out process – a model similar to Amazon Go.
"When you buy things at a store now, you have to select your item and then pay at the cashier, maybe wait for change or scan a QR code for payment – that's already three to four steps," Chen said in an interview on the sidelines of the TechCrunch Shanghai 2017 conference last month.
"If an unmanned store requires more steps than a traditional manned store which has a wider selection of items, customers won't use it," he said. "No matter what kind of unmanned store you open or what kind of technology it uses, you have to ask yourself, if it is next to a traditional mom-and-pop convenience store, are you confident that the customer will choose yours?"
DeepBlue Technology, backed by Jack Ma Yun's Yunfeng Capital, provides its Quixmart technology to retailers for free, but in return it has access to the data collected, which Chen says will be used to help improve AI systems which can recognise and identify facial expressions.
The Shanghai-based company, which owns the Take Go brand of stores, uses palm print recognition for customer entry, with the selected items automatically debited from their linked payment accounts.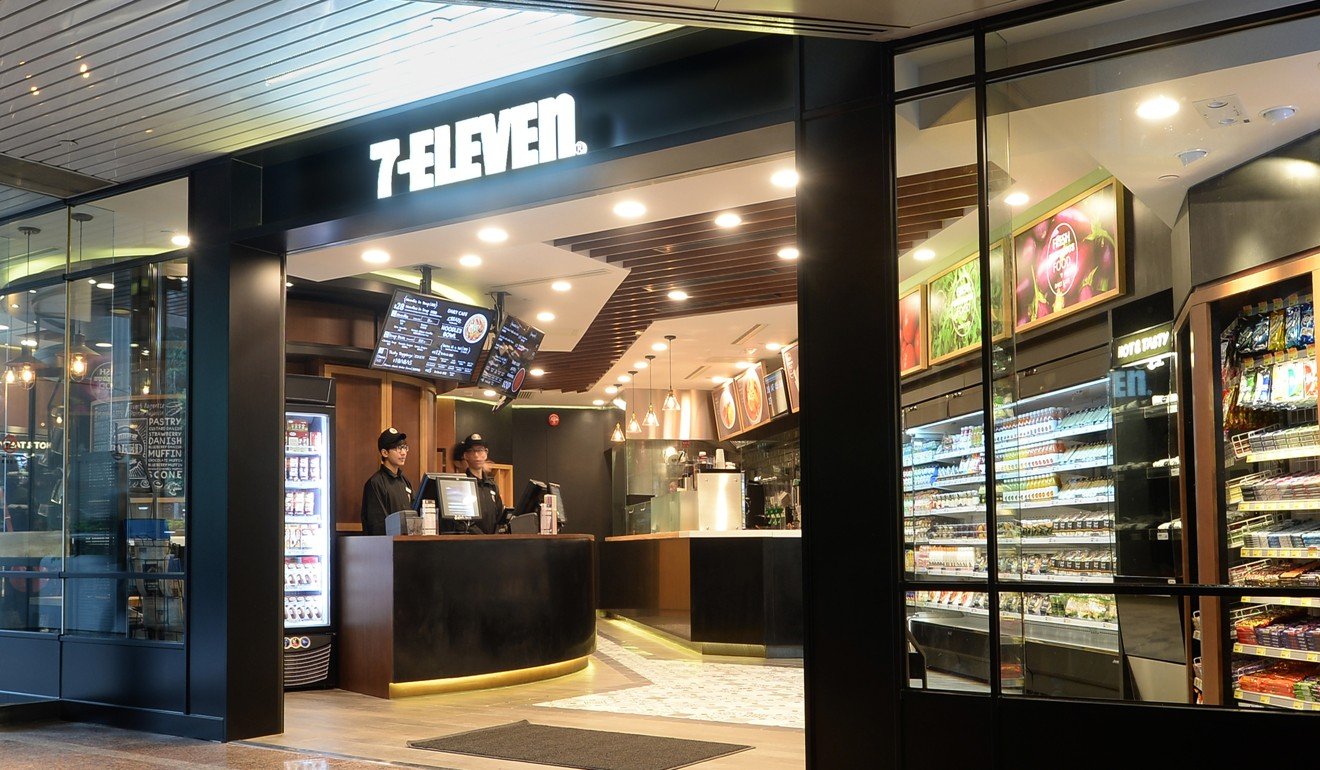 It has already signed a cooperation agreement with Hangzhou Wahaha Group, the largest beverage producer in China, to open 100,000 unmanned Take Go stores across the country within the next three years. Within the next decade, Wahaha and DeepBlue hope to have one million such stores.
"Within a year or two, the amount of data we have may even surpass WeChat," Chen said. "So many people are buying items every day, and with all of this data, we can become the most accurate in facial recognition technology."
While both BingoBox and DeepBlue's founders believe unmanned stores are the future of retail, analysts say there is not a "one size fits all" model for the retail landscape.
"Unmanned stores, and other AI-enabled customer servicing solutions, will play a role as part of a retailer's overall value proposition but they will live alongside existing models of customer experience," said PwC consulting director Tom Birtwhistle.
"Unmanned stores are all about removing friction and increasing productivity. For some retail categories like convenience grocery or fast food, minimising time in-store makes a lot of sense. For others, like luxury, time in-store experience and high-touch service are actually part of the value proposition."
DeepBlue's Chen admitted that the technology for a true grab-and-go experience in a store such as a supermarket is challenging to achieve. In a crowded scenario, where many people are simultaneously taking items from shelves or walking up and down the aisles, no company has figured out a method to accurately detect each shopper's movements.
The technology today is accurate enough only for one or just a few people shopping simultaneously, according to Chen, with Take Go currently only allowing one shopper at a time.
As for getting locked in, when asked about the teething problems experienced by the Post reporter,
a BingoBox spokesman said that they would check on the store to make sure everything was in order.
"That store only opened recently," the spokesman explained. "Perhaps customer service was short-handed at the time."
This article appeared in the South China Morning Post print edition as: Shopping in unmanned stores work in progress