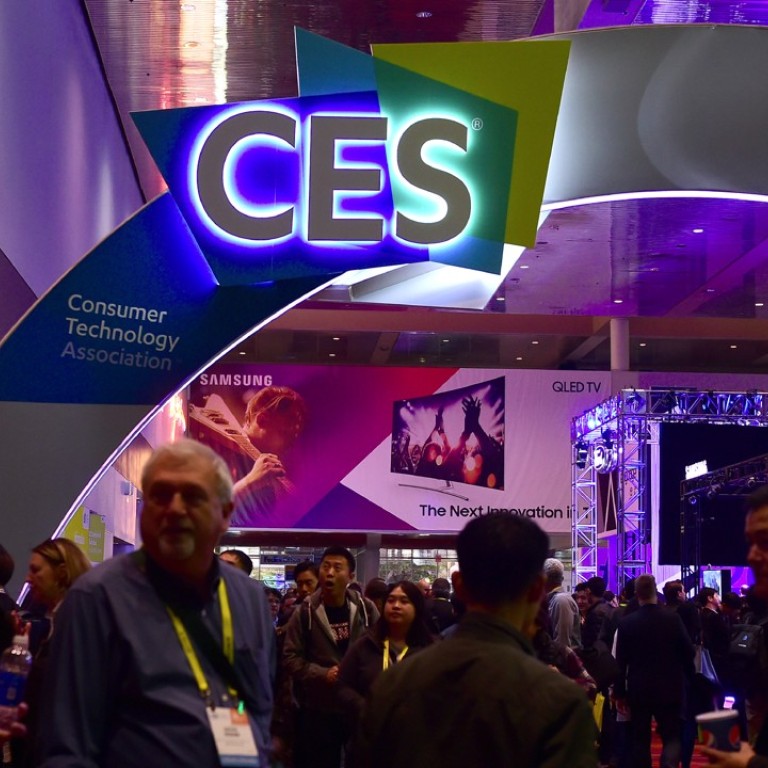 Analysis
Chinese tech giants struggle with data privacy as they seek to crack US market
China's technology giants have been ensnared in rising consumer concerns about the way their data is being handled. The same privacy concerns torpedoed a US$1.2 billion deal and look set to continue dogging Chinese tech companies as they expand into developed markets like the US
China's technology giants are increasingly facing a backlash for the way the handle personal data, challenging the notion that Chinese consumers do not care about data privacy.
Those concerns came to a boil this past week as
Tencent Holdings
and Alibaba Group Holding, the two largest Chinese technology companies by market value, had to clarify to the public how they handled their information.
The scrutiny over privacy and security is likely to dog Chinese companies taking part in the annual CES trade show in Las Vegas starting this weekend, coming on the heels of the US government rejecting Ant Financial Services Group's proposed US$1.2 billion acquisition of money transfer provider MoneyGram International on the grounds of national security.
"The expansion of Chinese tech companies will test Washington's stance on how they shall be treated," said William Carter, the deputy director and research fellow of technology policy at the Center for Strategic and International Studies, a Washington, DC-based think tank.
Carter said security concerns would pose a major hindrance for hardware manufacturers as they woo American consumers, who tend to be wary of handing over data to any foreign company.
Tencent's WeChat messaging unit said it did not spy on user conversations nor retained records, after Li Shufu, the founder and chairman of carmaker Zhejiang Geely Holding Group, reportedly said this week that Tencent chairman Pony Ma Huateng "is watching us through WeChat everyday because he can see whatever he wants".
Alipay, the payments arm of Alibaba affiliate Ant Financial, apologised for making the opt-in to its social credit scoring service the default when users opened a new report in its app, a move that angered some people who felt the company was misleading them into handing over their data.
Chinese hi-tech companies dominate their home market in everything from smartphones to drones to internet search, flourishing in a protected environment where global tech leaders from Facebook to Google are conspicuous by their absence.
The US market, however, is a different story. Huawei Technologies, the country's biggest smartphone brand, may have expanded beyond the mainland to Southeast Asia, India, Africa and even Europe, but the company has yet to make a dent on American consumers.
Shenzhen-based Huawei, which is also the world's largest telecommunications equipment supplier, will unveil its US smartphone expansion plan at next week's CES show, where it is expected to announce a tie-up with mobile carrier AT&T for the release of its flagship handset model.
Baidu, best known outside China as the country's Google, will showcase the latest version of its autonomous driving software called Apollo – named after the American space programme. Aspiring electric-car challengers to Tesla backed by Alibaba and Tencent will showcase their tailpipe-less rides at the annual exhibition formerly known as the Consumer Electronics Show.
"Not all companies have the courage to set foot in the US market," said Cheng Maiyu, the Silicon Valley-based director of think tank Wuzhen Institute and a senior researcher at the Rocky Mountain Institute. "It is only for the most ambitious ones."
Chinese companies seeking to break into the US market were reminded of the challenges after an inter-agency panel blocked Ant Financial's purchase of MoneyGram, the latest in a line of deals that were rejected on national security grounds.
The Committee on Foreign Investment in the United States withheld its approval for the deal on concerns over the safety of data that can be used to identify US citizens, Reuters reported, citing people familiar with the confidential discussions.
Chinese electric-car start-ups Xiaopeng Motors and Byton will be operating under a different sort of shadow – that of LeEco founder and Faraday Future backer Jia Yueting, who recently sent his brother and wife to answer regulatory questions about his handling of billions in debt in China.
Both Faraday and LeEco unveiled their concept cars and production models to much fanfare at CES last year, when Jia promised sleek, futuristic, self-driving vehicles that could beat a Tesla car on key benchmarks.
Over the course of 2017, Jia's dreams of building a new car powerhouse fell apart as Los Angeles-based Faraday shut down construction of its US$1 billion electric car factory and LeEco's electric car unit faced a dearth in financing.
A foray for Chinese carmakers into the US market is difficult and may not make financial sense given that China is the world's biggest market for electric vehicles, according to Yale Zhang, head of Shanghai-based consultancy Automotive Foresight Co.
China is estimated to have sold more than 700,000 new-energy cars last year, more than twice the sales for the rest of the world combined, said Zhang.
Despite the difficult odds, China's hi-tech enterprises will continue to try to crack the US market.
"Chinese companies don't want to miss the big party," said Cheng of the Wuzhen Institute. "Like Davos, taking part in CES is the epitome of going global."