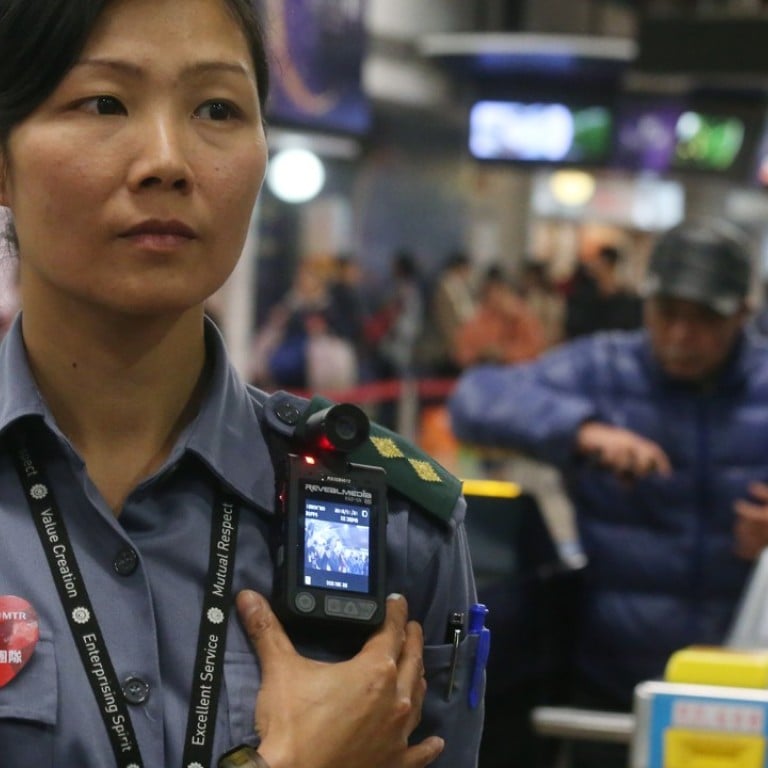 Chinese police testing panoramic-view body cameras with inbuilt facial recognition
Beijing-based start-up estimates that between 3,000 and 4,000 police officers in China are currently equipped with its body cameras
Police officers across China could soon be equipped with panoramic-view body cameras that come loaded with facial and gesture recognition technology, allowing them to identify wanted suspects in real-time.
Body cameras have been in use for more than a decade, and today are commonly worn by police officers around the world. Such devices provide what experts called a "civilising effect", motivating both police and the public they interact with to behave better because they know the interaction is being recorded.
However, the technology on such devices is still relatively basic. Cameras are typically worn at chest-level, and usually provide a limited field of view between 130 to 170 degrees, meaning they are often unable to capture on video the full extent of an incident. For example, if a suspect is approaching from a police officer's back, or if the officer is in a kneeling or prone position, the average camera cannot capture what's going on in the surroundings. 
But one Chinese start-up may have the solution to this problem.
Beijing-based Nebula Science and Technology claims to have developed the world's first surround-body camera with inbuilt facial recognition technology to help the police identify suspects and ensure that complete video evidence is available for any event. Designed to be worn on the shoulder, the camera can capture so-called 720-degree (fish-eye-like paranomic views), high-definition footage – and even has gesture recognition capability. If a suspect behaves aggressively towards the police officer, the camera can detect the action and will continue tracking and focusing on the suspect, the company said.
"Many of today's body cameras are worn in front of the chest, and the camera's field of view is often limited. If someone is standing too close to you, you can't capture their face – nor can you obtain any video footage of what's behind you," said Shi Pengfei, chief executive of Nebula and a former cameraman for the state broadcaster China Central Television.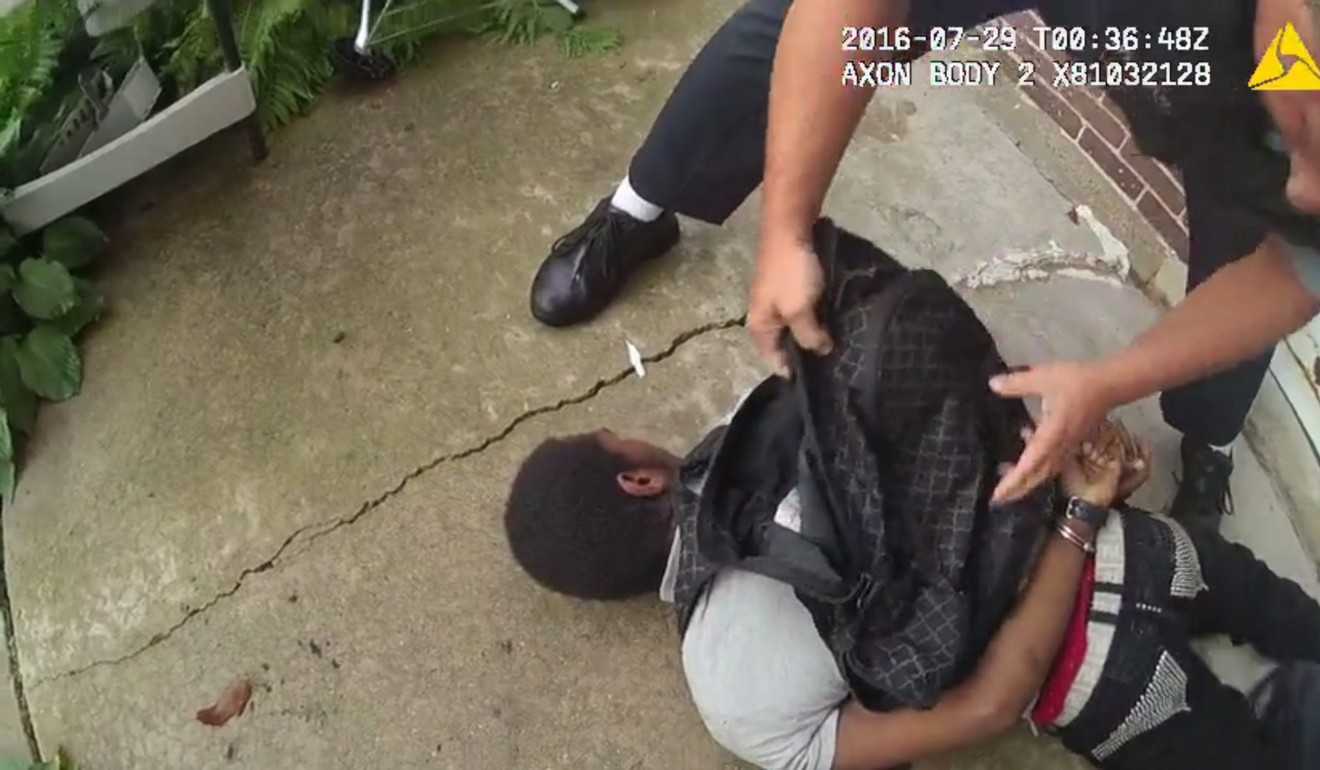 "It becomes complicated, because there is a lack of complete evidence [should an incident occur]."
The idea of a body camera with a 720-degree range struck Shi when he was coming up with a business plan for an MBA course, and he decided to establish Nebula in January 2017 together with several classmates.
The first version of Nebula's body camera could only record and store video locally, Shi said. However, the latest version of the same device is equipped with 4G and Wi-fi connectivity, and can be linked to a central database containing identification photos of Chinese citizens.
With facial and image recognition modules installed in the body cameras, Shi said it would be possible to monitor crowds and have the camera identify wanted persons in real-time, especially at high-profile events. Some police officers in Beijing and Tianjin are already using these upgraded body cameras, Shi said.
Currently, police in several Chinese provinces are already using Nebula's body cameras, although these currently lack the facial and gesture recognition abilities. These provinces include Wuhan, Inner Mongolia, and Xinjiang, Shi said. He estimates that between 3,000 and 4,000 police officers in China are currently equipped with its body cameras.
A staff member at the Tiananmen police station in Beijing declined to confirm if its officers were equipped with Nebula's body cameras, and requests for comment submitted to both Beijing and Tianjin's public security bureaus went unanswered.
At last year's Milipol Paris 2017, an international exhibition for homeland security, Nebula exhibited its body cameras and received interest from countries including Israel, Saudi Arabia, Chile and Thailand, Shi said. The company was also an exhibitor at CES 2018 in Las Vegas.
Other products developed by Nebula include a closed circuit camera with a 720-degree field of view. Within three years Shi hopes that current, traditional closed circuit cameras will be replaced.
"Soon you won't need three cameras to monitor an area, you'd just need one camera," Shi said, adding that functionality such as the live uploading of video streams can be implemented once 5G technology becomes widely available.