Alibaba
Get more with myNEWS
A personalised news feed of stories that matter to you
Learn more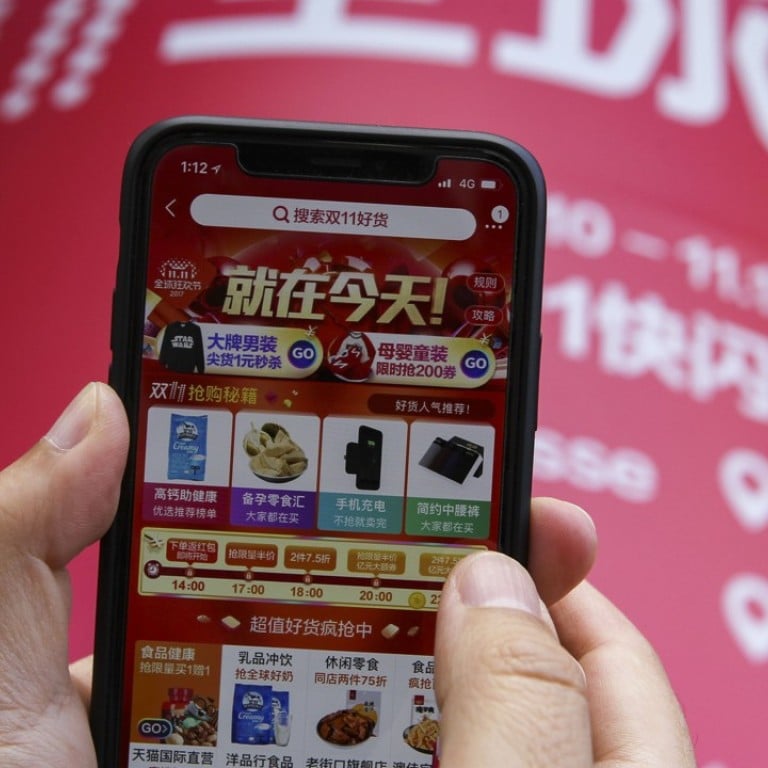 China's largest e-commerce firm Alibaba says it has achieved 'significant results' in fighting fakes
Alibaba Group Holding, often accused of being a conduit for counterfeiters, said it has achieved "significant results" in its anti-counterfeiting efforts, including 24-hour takedowns of fake goods listings.
According to Alibaba's 2017 annual report on intellectual property (IP) rights protection, the e-commerce giant proactively removed 27 times more listings compared to takedown requests submitted by brands. Some 97 per cent of takedowns were also processed before a single sale had taken place, the company said.
A total of 240,000 Taobao stores that sold fake goods were also closed during the year, it said. Alibaba is the parent company of the South China Morning Post.
Alibaba also pursued 12 cases in Chinese courts against counterfeiters, the company said. The company also delivered more than 1900 leads to law enforcement that resulted in the closure of 1,328 facilities and 1,606 suspects involved in counterfeiting products. The cases involved 4.3 billion yuan (US$673 billion) in fake goods, according to the company.
Alibaba, which operates Chinese e-commerce platforms Taobao and Tmall, has long grappled with the issue of merchants selling counterfeit products on its platforms. Critics have lambasted the company for being lax with intellectual property protection and accused it of not doing enough in battling piracy and counterfeiting.
In April 2016, Alibaba's membership of the International Anti-Counterfeiting Coalition (IACC) was suspended less than a month after it joined the group, following the departures of brands like Gucci and Michael Kors which protested the inclusion of Alibaba in the coalition.
Two months later, Alibaba founder Jack Ma remarked at an investor's day event in Hangzhou that "fake products today are of better quality and better price than the real names", prompting a backlash online from those who felt the comments showed little concern towards brands affected by piracy. Ma later penned an op-ed in The Wall Street Journal expressing a "zero-tolerance" policy towards counterfeiters.
In December the same year, the Office of the United States Trade Representative put Taobao on its "notorious markets" list.
At the time the company expressed disappointment in both decisions, and emphasised that it had and would continue fighting counterfeits. In January 2017 it set up the Alibaba Anti-Counterfeiting Association (AACA), which currently has 105 brands on board as of May 7, including names such as Bose, Samsung, L'Oreal and Adidas.
"We want to work with our stakeholders and continue to improve our IPR protection work and achieve more breakthroughs in 2018," said Jessie Zheng, Alibaba Group chief platform governance officer. "Mutual trust and collaboration are keys to the success of IP protection."