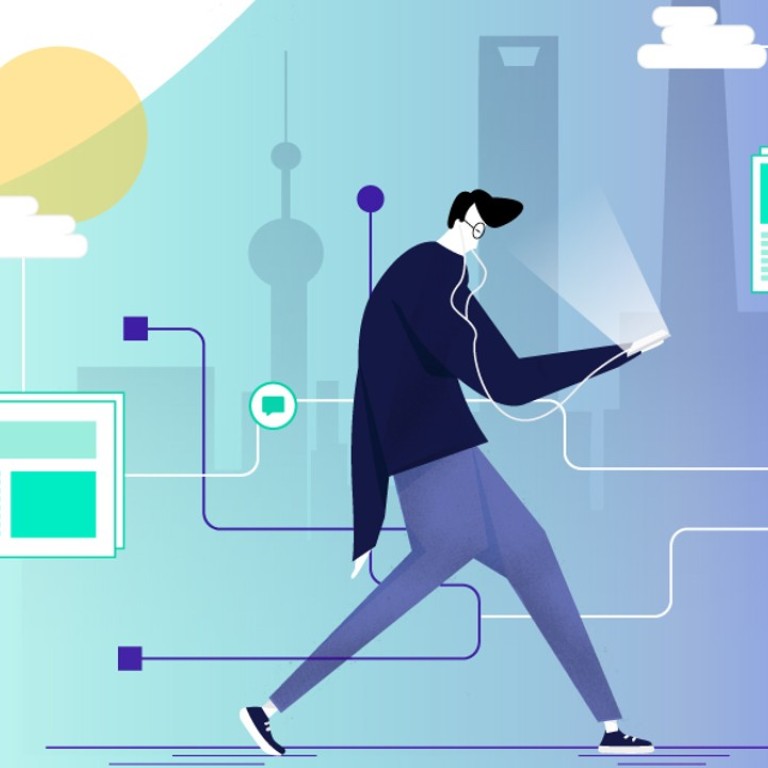 China's internet ecosystem model increasingly being copied globally
Initiatives taken by Chinese internet companies to create expanded online platforms and super apps, which support multiple services to offer more convenience to users, are now being duplicated by online firms based overseas
When Singapore-based e-commerce start-up ShopBack decided to shift its business strategy, co-founder Joel Leong looked to China for direction instead of Silicon Valley.
"When ShopBack first launched, we focused heavily on e-commerce via desktop," Leong said. "But we later realised that companies in China were very focused on mobile apps."
That led the company to adopt a mobile-first strategy by launching its own ShopBack app, which directs users to buy products and services from the mobile apps of partners that include Lazada Group, Booking.com, and Alibaba Group Holding's Taobao Marketplace and AliExpress.
ShopBack earns a commission for each order placed and shares that with users in the form of a cash rebate.
"Southeast Asia is more similar to China in the sense that there is higher mobile usage, compared to more developed markets like the US and Europe," Leong said.
With a population of 1.4 billion people, China is home to 772 million internet users, the biggest online community in the world, according to the China Internet Report co-authored by the South China Morning Post, its tech news site Abacus and the San Francisco-based venture capital firm 500 Startups.
The sheer scale of China means that even though about half of its population is not online, the world's second-biggest economy has three times the number of smartphone users and 11 times the number of mobile payment users than in the US.
The country's heft has also allowed internet companies Baidu, Alibaba and Tencent Holdings to achieve unprecedented scale. The three firms, collectively known under the acronym BAT, have expanded beyond their initial businesses to build vast online platforms that offer a range of products and services to their users. The trio now commands a combined market valuation exceeding US$1 trillion.
Size matters on the internet because of the so-called network effect, in which the addition of users increases the value of the product or service being consumed.
In China's closed-off internet, a plethora of apps and services have sprouted, in many cases achieving a larger scale than the US equivalent.
Google has a stranglehold in terms of online search market share globally, but Baidu is the dominant player in China. With its Taobao Marketplace and Tmall platforms, Alibaba mainly competes against JD.com in the country's growing online retail sector.
Tencent operates the country's largest social media platform, WeChat, with more than 1 billion active users, as well as the world's largest video games business by revenue.
The rapid advances made by BAT show that Chinese internet companies have expanded significantly and pioneered innovations in their home market to exert a gravitational pull, much like how Silicon Valley inspired legions of copycats in years past.
Mainland entrepreneurs and start-ups used to practise the "Copy-to-China" approach, which meant cloning successful business ideas developed elsewhere and adapting them to local conditions. With the strides made by BAT and other domestic players, a "Copy-from-China" approach has started to be adopted across the global internet industry.
"In the US, bike sharing is not as popular as scooter sharing. Scooters can cover longer distances and are easier to navigate," Tung said. "The mode of transport may differ, but the principles, including the feature to lock and unlock the device, are very similar [to China's bike sharing model]."
Internet companies in China are also building platforms that can host multiple services to deliver greater convenience to consumers.
"What you're seeing [in China] is the nucleus of much broader platforms," said Alan Hellawell, a former industry analyst who now serves as group chief strategy officer at Singapore-based gaming and e-commerce company Sea. "The major [online] platforms in China, like those from Tencent and Alibaba, are now so much a superset of what they were doing 10 to 15 years ago."
Chinese internet companies, for instance, have been embedding social networking on their platforms as an anchor to drive increased user engagement, according to the China Internet Report. It cited as an example Shanghai-based Pinduoduo, operator of a social commerce platform that enables users to participate in group-buying deals.
Launched in 2015, Pinduoduo surpassed VIPshop last July to become the third most popular e-commerce service platform in China, according to the report.
Pinduoduo recorded a gross merchandise value (GMV), which represents the total amount of merchandise sold through an online platform, of 198.7 billion yuan (US$29.8 billion) in the 12 months ended March 31, up from 20.9 billion yuan in the previous 12-month period.
Posting more than 100 billion yuan in GMV was a feat that took JD.com 10 years to achieve, about eight years for VIPshop and five years for Taobao.
Both Tencent's WeChat Pay and Ant Financial's Alipay serve as versatile mobile payment platforms driving e-commerce transactions and a multitude of online-to-offline services, from ordering takeaway and buying concert tickets to booking flights and hotels.
BAT and other large internet players in China also have their own venture capital or innovation arms, with a mission to identify and help fund the Next Big Thing they can plug into their platforms.
The Chinese expanded online platform model is finding a place in regions like Southeast Asia, home to some 655 million people in 11 countries, with a big proportion of young and mobile-first consumers.
Grab and Go-Jek count China's ride-hailing leader Didi Chuxing and on-demand services giant Meituan-Dianping as investors, respectively.
"Super app and ecosystem [business model] is definitely a trend that China has popularised," said Tung, whose company invested in Grab. "You'll see [more internet companies] becoming like a Meituan or Didi with a super app of services."
Short video apps represent another visible export from China's internet industry. Tik Tok, the overseas version of Beijing ByteDance Technology's Douyin app, was the most downloaded iPhone app early this year.
Although messaging remains the dominant mobile activity, users more than tripled the amount of time they spent online last year by watching short videos. The number of monthly active users for short video apps in China doubled in 2017, from 203 million at the start of the year to 414 million at year's end, according to the China Internet Report.
Ranked by consumer spending, five of the top 10 applications on Apple's online App Store this year are operated by Chinese companies. Tencent Video, which came in second behind Netflix, leads that pack, according to a report by data firm App Annie published on July 2. Rounding out the top-grossing Chinese apps were iQiyi, Kwai, Youku Tudou and QQ.
The report also singled out the impact the internet has had on the country's rural population. The number of rural internet users in China reached 209 million last year, more than the combined populations of Russia and Italy. Even so, only 35 per cent of China's rural population was connected – meaning that about two of every three rural residents in the country remain offline.
Still, the Chinese internet industry has created jobs as well as improved education and health care in the rural areas. Rising income has made this group of consumers in China become increasingly important for businesses chasing new markets, even though the average income in the country remains low by the standards of developed economies.
By 2020, half the villages defined as poor by the Chinese government will be equipped with e-commerce capabilities, giving merchants in those areas the ability to sell to markets beyond their traditional geographic confines. There were more than 2,100 villages that had at least 10 per cent of households selling goods online and posting annual sales of at least US$1.6 million last year, according to the report. They accounted for 490,000 active online shops, US$19 billion in annual sales and 1.3 million in new jobs created, the report said.
There is one area, however, that China has chosen to be conservative about: cryptocurrencies.
This year, the People's Bank of China ordered financial institutions to stop providing funds to any activity related to cryptocurrencies. China also blocked overseas websites related to cryptocurrency trading and ICOs.
The China Internet Report is available for download at www.abacusnews.com/china-internet-report