Alibaba
Get more with myNEWS
A personalised news feed of stories that matter to you
Learn more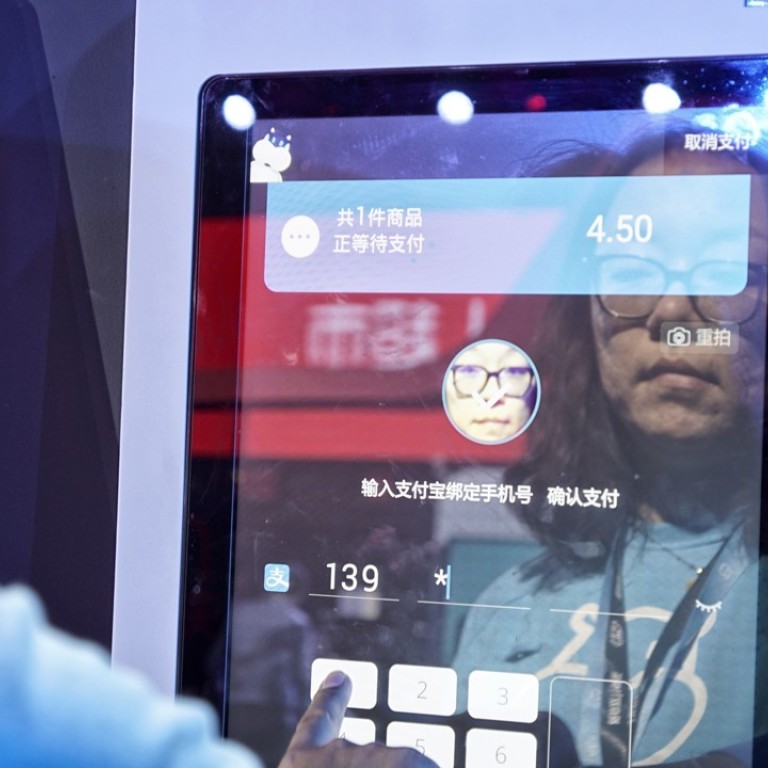 Alibaba says New Retail strategy is paying off as Hema shopper data shows bigger average spending
Alibaba's Hema Supermarkets are a key testing ground for Alibaba's New Retail concept, since shoppers can shop both online and offline
Alibaba chief executive Daniel Zhang has reiterated Alibaba's New Retail and globalisation strategy in his first major presentation since being named the company's chairman-designate last week.
As part of Alibaba's annual investor day event, Zhang gave an hour-long presentation on Tuesday emphasising the company's strategy of integrating online and offline retail, expansion into digital content and its globalisation push, as it seeks to expand its e-commerce empire both within and outside China.
"[Alibaba] has evolved its mission in a new environment, a new era," Zhang said, adding that it has changed from just allowing users to meet and trade on its platform, to now letting users even live and work using the company's services. "Alibaba uses big data, analytics, machine learning and artificial intelligence to create value from data, to help businesses and partners improve operations."
Alibaba is banking on its New Retail model, where online and offline retail are integrated, and the Hangzhou-based company's chain of Hema Supermarkets is something of a test bed for this. In recent years, the company has poured billions into acquiring stakes in offline retailers, a point of concern for some investors as margins have been squeezed. Separately, the company is also hoping to help bricks-and-mortar shops digitise their operations to offer online services, and use data generated from such businesses to further improve and tailor operations.
Alibaba co-founder Jack Ma, known as Ma Yun on the mainland, earlier this month announced that he would be stepping down as executive chairman in a year, handing over the reins to current chief executive Daniel Zhang Yong. Zhang has been the driving force behind Alibaba's Hema Supermarkets and is spearheading Alibaba's New Retail strategy as the company gears up for competitive battles with the likes of Tencent-backed Meituan-Dianping.
The consumer services market in China is estimated to be worth 25.2 trillion yuan by 2020, according to data from iResearch, with the on-demand food delivery market alone forecast to be worth 872 billion yuan by 2020.
"The hundreds of millions of consumers [today] don't just need physical goods. As they upgrade their lifestyles, they need more digital content, more services," Zhang said.
Meanwhile, executives also addressed recent weak investor sentiment in the tech sector. Maggie Wu Wei, Alibaba's chief financial officer, said Alibaba's current share price is "buying this business with others for free" as investors haven't "fully appreciated" the potential being built. Some of them are not really small, such as cloud computing, digital media and entertainment, with core innovation initiatives plus US$80 billion of strategic investments.
Alibaba's stock price closed in New York on Monday at US$159, down from a six-month high of US$210.86 in mid-June.
A typical Hema Supermarket allows users to order groceries online and have them delivered to their homes within 30 minutes, or they can shop at the physical stores and have their purchases delivered to their doorstep. Hungry diners can also buy live seafood at the seafood counters in Hema, and have chefs whip up a hot meal for them on the spot.
Since the beginning of 2016, Alibaba has opened 64 Hema stores in 14 cities, with over 10 million customers shopping at these supermarkets. On average, for a Hema Supermarket that has been open for at least 1.5 years, daily average sales are upwards of 800,000 yuan (US$116,500) – about 60 per cent of which comes from online orders.
China's largest e-commerce company believes that its Hema Supermarkets are "robust and profitable", according to materials released as part of its investor day event. Hema Supermarkets could double average profit margins of around 2-4 per cent at traditional supermarkets and shops, according to CFO Maggie Wu Wei.

Based on Alibaba's data, offering a combination of online and offline shopping options results in an increase in average monthly spending by customers. Consumers who shopped both online and offline at Hema spent an average of 575 yuan monthly, compared to under 300 yuan for purely online, or purely offline shoppers.
Hema's largest shopper demographic – 35 per cent of the customer base – are in their early 40s with large homes and the "first [group] to embrace consumption upgrades, with a preference for imported products". The next biggest segment are senior shoppers in their 50s, who make up a quarter of Hema's customers. This group places a larger emphasis on convenience and value for money.
Alibaba's rivals, including JD.com and Tencent, have also invested in offline retailers as part of their own New Retail strategies. Following in Hema's footsteps, JD.com launched its 7Fresh supermarkets, which are equipped with smart carts that can help guide shoppers to their desired aisles. Tencent has also teamed up with Wanda Commercial Management Group in an internet technology joint venture to accelerate its "smart retail" strategy.
Aside from Hema, Alibaba has also offered its New Retail solutions to other retailers. For example, RT-Mart Taoxianda New Retail stores have used Alibaba's technology and it says sales have increased over 10 per cent each month.
Hema's online deliveries are also part of Alibaba's strategy of expanding into the local services market. To make its deliveries to consumers, Hema taps the delivery network of Alibaba's food-delivery unit Ele.me, which the Hangzhou-based company acquired for US$9.5 billion in April. Ele.me's delivery network is an integral part of the New Retail strategy, ensuring that on-demand orders can be delivered efficiently.
Separately, Alibaba's Ele.me is also gearing up for a local services war with Meituan-Dianping, as they race to provide everything from on-demand deliveries of groceries and other items like medicine or flowers, to food delivery and even online bookings.
Ele.me has over 167 million annual active consumers, with each consumer placing an average of 19.8 orders via the platform, according to Alibaba's investor day presentation materials. Ele.me also has some 3.5 million registered merchants and an active fleet of over 666,000 delivery riders monthly.
Alibaba CFO Wu said in a previous earnings results call that the local services battle is a "must-win" for Alibaba, and some analysts see both companies being locked in a cash-bleeding subsidy battle for some time.
Ele.me chief Wang Lei said in July that the company would spend 3 billion yuan over the summer months on incentives for users, in an attempt to carve out over 50 per cent of market share in the food delivery market. In August, Alibaba also said during its earnings call that Ele.me would be merging with Koubei into a new unit, which has already attracted US$3 billion in funding from investors such as Softbank.
Alibaba is the parent company of the South China Morning Post.