Alibaba
Get more with myNEWS
A personalised news feed of stories that matter to you
Learn more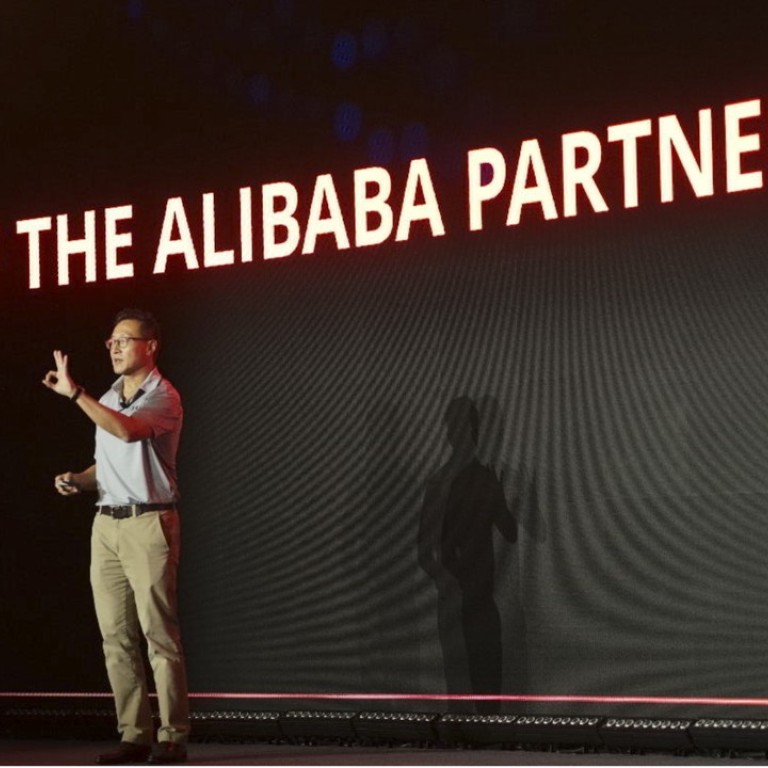 Alibaba's Jack Ma is giving up ownership of Chinese entities – here's what that means
VIEs are a way to sidestep restrictions in certain Chinese industries deemed sensitive, such as energy, technology and telecoms
In a securities filing in July, Alibaba Group disclosed that executive chairman Jack Ma will be stepping away from the company's variable interest entities. This was disclosed about a month before Ma announced a succession plan with a transition period of a year.
What is a variable interest entity (VIE) and what companies use it?
A VIE is a legal business structure commonly used by mainland companies to establish ownership of a company through legal agreements, as opposed to direct share ownership.
Under a VIE structure, one or several Chinese citizens forms a domestic company – the actual VIE – and retains sole control of the entity. Separately, a wholly foreign-owned enterprise (WFOE) is then set up, fully owned by a firm that is incorporated offshore, in the Cayman Islands, for example.
The VIE, which usually owns assets of the company in which foreign ownership is restricted or prohibited, then signs contracts with the WFOE allowing it to control the assets, sales and profits belonging to the VIE.
Establishing VIEs is a way to sidestep restrictions in certain Chinese industries that are deemed to be sensitive, such as energy, technology and telecommunications. In these industries, companies are not allowed to issue stock to foreign investors.
Using this method, the WFOE can be listed on exchanges like the New York Stock Exchange and Nasdaq, where foreign investors can buy shares because the company's technology or intellectual property is controlled by the VIE and not the WFOE.
Companies such as Alibaba, Baidu, Tencent, JD.com and Sina all use VIE structures.
Why is Alibaba's Jack Ma giving up ownership of VIEs?
Alibaba reported in a July filing that executive chairman Jack Ma as well as Simon Xie, a former Alibaba employee and one of the 18 co-founders, would be giving up ownership in four of the VIEs they own, transferring ownership to a Chinese investment holding company.
"We are in the process of enhancing the structure we use to hold our variable interest entities so that we can better ensure the stability and proper governance," Alibaba said in the filing, adding that the new VIE structure will "reduce key man risks".
Ma has also stated that he will be handing over the title of executive chairman to current chief executive Daniel Zhang Yong in a year's time, as he shifts his focus from operations of Alibaba to spending more time on philanthropic efforts.
Who will now own Alibaba's VIEs?
The investment holding company that will gain ownership of the VIEs is owned by two partnerships, each of which hold 50 per cent equity of the holding company. One partnership is a company formed by several members of the Alibaba Partnership and management, while the other partnership is comprised of the same group of people who will serve as limited partners.
Under Alibaba's VIE structure, its Caymans Islands-incorporated company has contracts with its VIEs, including loan agreements, proxy agreements, exclusive call option agreements and exclusive technology services agreements, which gives the foreign-owned Alibaba company "substantially all of the economics benefits" from its Chinese-owned VIEs.
Alibaba has also stated that it may "create additional holding structures in the future in connection with the VIE Structure Enhancement".
What does this all mean?
Ma and Xie have effectively transferred ownership to select members of the Alibaba Partnership who are Chinese citizens. The Alibaba Partnership was set up by the company a decade ago to ensure that Alibaba does not rely on one or two executives in power and divides decision making among the 36 Alibaba partners.
Spreading the ownership of Alibaba's VIEs among several Alibaba partners reduces the "key man risk" of depending on two individuals – Ma and Xie – in owning the VIEs.
What is the Alibaba Partnership?
The Alibaba Partnership comprises 36 individuals who have the exclusive right to nominate a simple majority of Alibaba's board of directors, subject to shareholders' approval during the annual general meeting. This means they are also generally the ones with the most decision-making power since directors are hand-picked by the partners, despite not all of the partners serving on the board of directors.
Of the 36 partners, six were part of Alibaba's 18 co-founders, including Ma (a lifetime partner) and vice-chairman Joe Tsai. The remaining partners are executives who have worked for at least five years at Alibaba, or its affiliates like Ant Financial, each with a proven track record of contributing to the group's business.
They are elected into the partnership by their peers, with years of vetting. They must also be nominated by three existing partners, and receive at least 75 per cent of the votes of all existing partners.
Why have VIEs been criticised?
The VIE structure has been criticised for tilting favour away from shareholders, as they essentially own stock in a shell company registered in the Cayman Islands that has a contractual relationship with the VIEs in China.
Shareholders may find it difficult to enforce their rights if the company makes drastic moves, such as transferring out licences or technology from a previously established VIE.
Alibaba is the parent company of the South China Morning Post.