Huawei
Get more with myNEWS
A personalised news feed of stories that matter to you
Learn more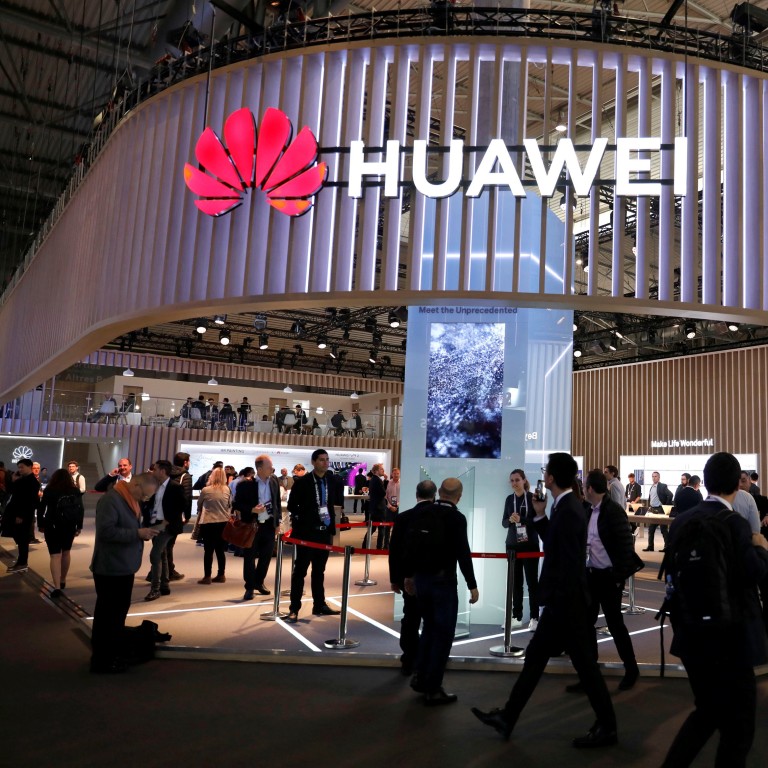 Huawei slaps US government with lawsuit in bid to overturn federal ban on its gear
Huawei's decision to sue the US government comes as the company faces increasing scrutiny from the US and its allies over the security of its telecoms network gear
Huawei has been hit with close to two dozen charges from the US, ranging from financial fraud to violating trade sanctions
Chinese telecommunications equipment manufacturer Huawei Technologies has filed a lawsuit against the US government in a bid to overturn the US federal ban on its gear, the company said on Thursday in Shenzhen.
The lawsuit was filed in the US District Court in Plano, Texas, where Huawei's US headquarters are located. The company is arguing that the federal ban is unconstitutional, as it singles out a person or a group for punishment without trial.
"After exhausting all other means to allay the doubts of some US lawmakers, we are left with no choice but to challenge the law in court," said Guo Ping, Huawei's rotating chairman at a press conference in Shenzhen on Thursday. "This ban not only is unlawful, but also harms both Huawei and US consumers."

Huawei's decision to sue the US government comes as the company faces increasing scrutiny from the US and its allies over the security of its telecoms network equipment. The Shenzhen-based firm has been banned in the US from supplying to federal agencies under the country's National Defence Authorisation Act (NDAA).
"The US government has long branded Huawei as a threat. It has hacked our servers and stolen our emails and source code," said Guo. "Despite this, the US government has never provided any evidence supporting the accusations that Huawei poses a cybersecurity threat. Still, the US government is sparing no effort to smear the company and mislead the public about Huawei."

The US contends that back doors could be built into Huawei gear that could facilitate Chinese intelligence efforts, a claim that the company vehemently denies.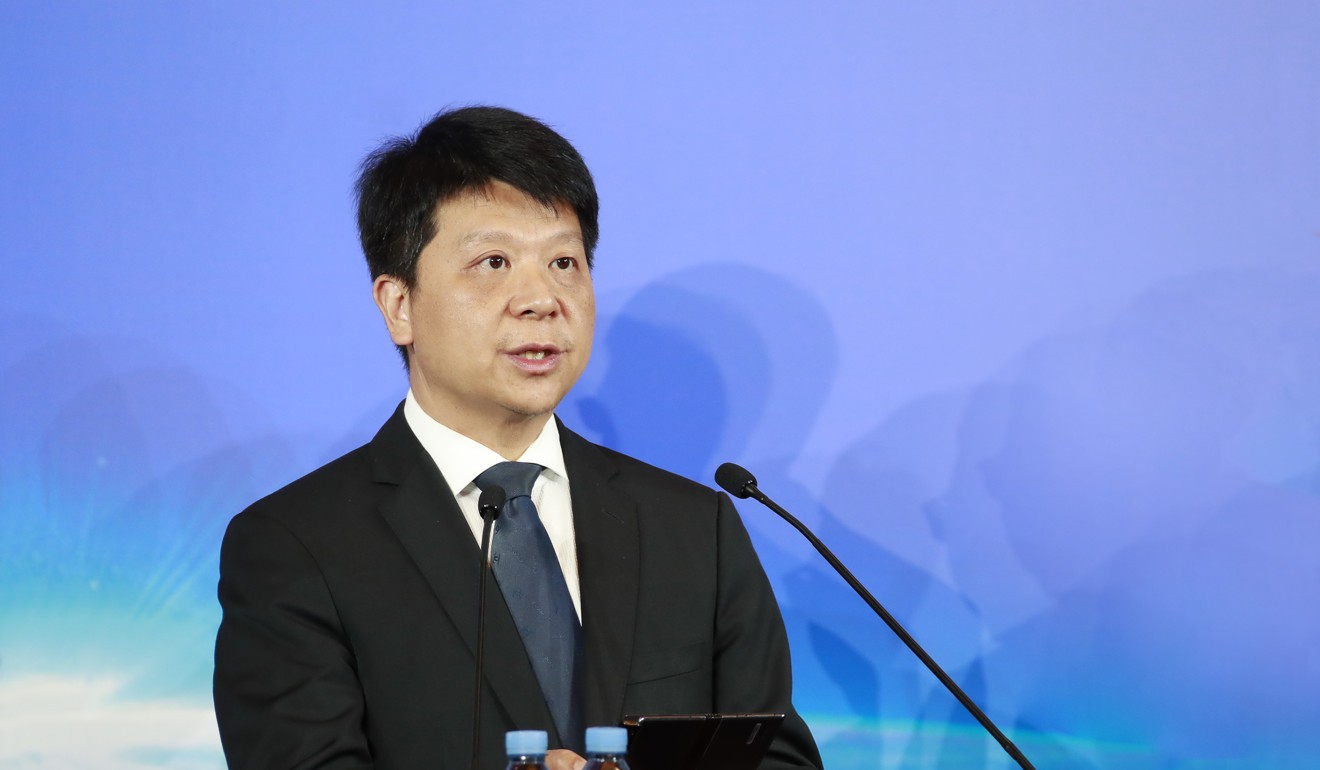 "Huawei has not and will never implant backdoors," Guo said. "We will never allow others to install any in our equipment." Installing backdoors or collecting intelligence would be equivalent to "committing [commercial] suicide", said Song Liuping, Huawei's chief legal officer at the press conference.
The US government's attack on the company is "purposeful and punitive" said Song, adding that the statute not only prevents Huawei from doing business with federal agencies but also private enterprises that contract with the agencies, even if the projects are private and unrelated to government projects.
Huawei is contending that the restrictions placed on its equipment, declared in Section 889 of the 2019 NDAA, violate at least three constitutional provisions, including the "bill of attainder clause" by singling out a person or group for punishment without trial. The constitution forbids Congress to pass such bills.
"Section 889 ... [singles out] Huawei by name, blacklisting it, damaging its reputation, and denying it any way to clear its name and escape sanction," said Song.
Additionally, the company argues that the ban on its equipment breaches the "due process clause", which prohibits the government from depriving a person of life, liberty or property without due process of law.
Huawei also said that the ban infringes on the "separation-of-powers" principle in the US constitution, as the US Congress is both making the law, as well as adjudicating and executing it.
"Huawei has never had a fair chance to confront or cross-examine its accusers, nor has it been allowed an impartial adjudicator," said Song.

Huawei has been hit with close to two dozen charges from the US, ranging from financial fraud to violating trade sanctions, as its chief financial officer Sabrina Meng Wanzhou faces US extradition proceedings in Canada. Meng has also sued the Canadian government and police, alleging that her arrest and detention last December was in violation of her constitutional rights.
Huawei's lawsuit announcement came hours after
Meng made
a brief appearance in court in Canada on Wednesday, where her lawyer raised "serious concerns" about the political motivations behind her case, according to Canadian news outlet
The Globe and Mail
. Meng's next hearing is scheduled for May 8.
In recent months, the US has pressured its allies in the Five Eyes alliance and in Europe to isolate Huawei from their upcoming 5G mobile networks, which promise to deliver data speeds up to 100 times faster than existing 4G systems, warning that companies who choose to use Huawei equipment could face challenges working with the US in future.
However, European countries like Germany and the UK are still weighing the risks of using Huawei. Last month, British intelligence concluded that it was able to mitigate the risks from using Huawei gear in upcoming 5G networks, and Germany's interior ministry said in a statement to CNBC that it had no plans to directly exclude particular 5G equipment suppliers.
Some legal experts said the US lawsuit could also give Huawei's customers and countries, like Germany and the UK, reassurance that it is willing to fight back against reputational damage.
"Short of a win, Huawei may be able to argue its public case through the court system," said Eric Crusius, partner at law firm Holland & Knight.
"Other North American and Western customers of Huawei may be comforted by the fact that it is fighting back and denying the allegations in a formal process."
This article appeared in the South China Morning Post print edition as: Huawei sues US government over federal ban on equipment