Huawei
Get more with myNEWS
A personalised news feed of stories that matter to you
Learn more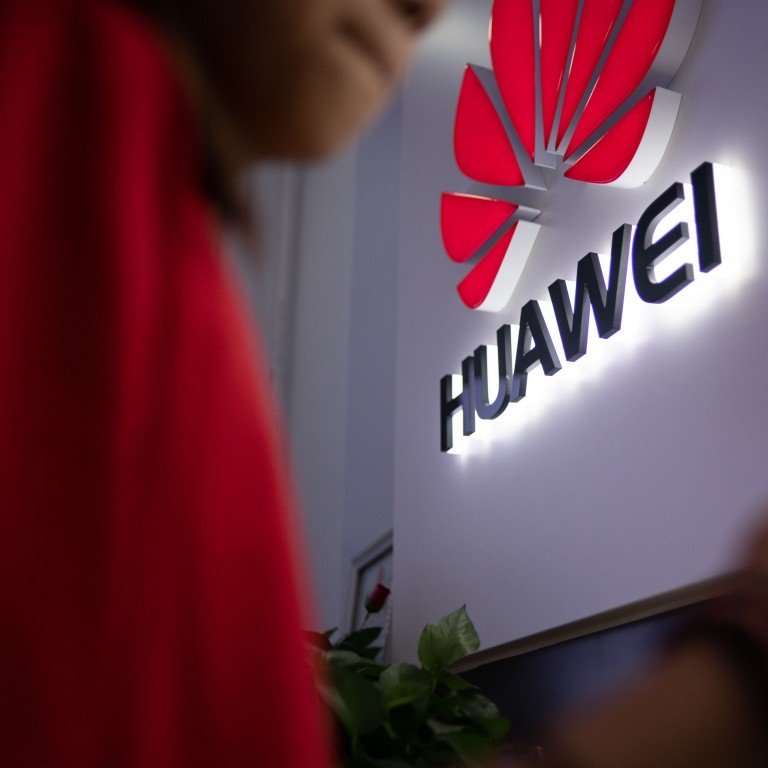 Huawei unveils smartphone OS called Harmony as it prepares for a world without Google's Android
The developer conference for the world's No 2 smartphone vendor takes place against the backdrop of an escalating China-US trade war
Huawei Technologies has unveiled the name of its long-reported smartphone operating system despite reiterating that it would like to continue using Google's Android OS if allowed to.
Richard Yu Chengdong, head of Huawei's consumer business group, said on Friday the company's Harmony OS was ready to install on its handsets if it loses access to Android under a US trade ban.
The tech world is eyeing Huawei's developer conference this weekend as thousands of partners gather in the southern city of Dongguan, hopeful for a glimpse of the company's future consumer business amid a US ban that threatens to cut off access to Google's Android system for good.
Huawei, which holds its annual developer conference from August 9 to 11, is expected to first install the proprietary operating system on its Honor smart display products, the Post reported this week.
The launch will be closely watched by analysts after Huawei was put on a US trade blacklist in May that bans the company from buying American-made technology. With a 90-day reprieve set to run out, Huawei's consumer business is under the spotlight as it loses access to critical US components, semiconductors and software, such as Google's popular Android operating system, which powers the millions of smartphones that the Shenzhen-based company ships each year.
"My eyes are on Hongmeng [the Chinese name for Harmony] – will it be for phones rather than the internet of things, and can it run Android apps?" said Bryan Ma, vice president of client devices at research firm IDC. "It's not easy to build up a base of developers unless they have a critical mass of users to cater to."
"It's difficult to compete with Android and iOS outside China," he said, pointing out that should Huawei eventually launch its own smartphone OS, having Tencent Holdings on board to create a compatible version of its WeChat super-app would be "absolutely critical", especially for the domestic market.
"WeChat is such an important part of daily life in China that any OS without it is dead in the water there."
The developer conference for the world's number two smartphone vendor is taking place against the backdrop of an escalating trade war between China and the US and a currency stand-off, after China's central bank allowed the yuan to weaken past the 7.0 threshold against the US dollar for the first time in a decade, prompting the US to call China a "currency manipulator".
Huawei, which last week reported 23 per cent annual growth in revenue for the first half of 2019, has found itself at the epicentre of the trade war being reliant on a global supply chain and at the forefront of next generation 5G network technology.
The world's biggest maker of network equipment also faces a string of US charges, including that it stole trade secrets, violated economic sanctions and concealed its Iran business dealings via an unofficial subsidiary – all of which it has denied.
After the US trade ban in May, reports emerged that Huawei had been working on its own operating system for years. The company acknowledged that it was developing backup systems "but only for use in extenuating circumstances."
Huawei founder Ren Zhengfei clarified in July that the OS was not designed for smartphones and that the firm would need to start building an ecosystem if it loses access to Android.
IDC's Ma said that if Huawei's OS were indeed for IoT, then it would be reminiscent of Samsung's Tizen OS, which is commonly found on smart televisions and smart watches.
Last year Huawei shipped 208 million smartphones, half of which went to overseas markets. Losing Android would mean that overseas users would lose access to critical Google services such as YouTube and Gmail, which some analysts have said would send sales off a cliff.
Huawei has already seen some impact, with no sequential growth in smartphone shipments from the first to the second quarter in 2019.
The coming weeks are also going to be a period of reckoning for Huawei, as it prepares for the overseas launch of its flagship device the Mate 30. There is anticipation that Huawei could launch the smartphone in mid-to-late September in Germany, although a successful launch will likely depend on whether or not Huawei receives US approval to use Google's Android operating system.
Huawei chairman Liang Hua said at a press conference in late July that while supplies for less important products have recovered, key components like Android are still blocked.
US President Donald Trump said at the Osaka G20 summit in June after his meeting with Chinese President Xi Jinping that some restrictions would be lifted against Huawei, but the precise situation remains unclear.