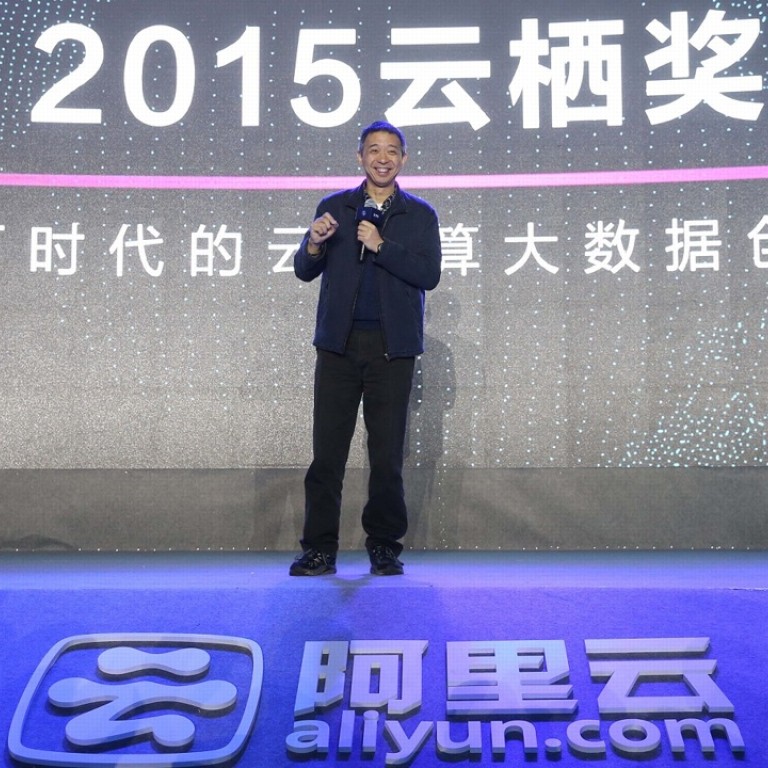 AliCloud launches Big Data Platform as Alibaba subsidiary aims to make new technology accessible across China
E-commerce powerhouse Alibaba Group is gearing up to make "big data" technology widely accessible in China through a new online platform for businesses to avail themselves of relevant data products and services.
Alibaba Cloud Computing (AliCloud), a subsidiary of Alibaba that was formerly known as Aliyun, said on Thursday it established a "Big Data Platform" that will offer an initial 20 solutions.
These products and services cover all aspects of the so-called data development chain, including processing, analysis, computing engine, machine learning and data application.
In the high-technology sector, big data refers to extremely large or complex sets of information that can be analysed with high-performance computers to spot patterns, trend and associations.
"The Big Data Platform fulfils our vision of sharing our vast data troves that will create immense value to our users," AliCloud president Simon Hu said at the launch in Shanghai.
AliCloud is expected to partner with about 1,000 data developers on the platform in the next three years.
"What we want to do at Alibaba is turn the data-processing capacity and data-security capabilities that we've accumulated over the last decade into a product, so that data becomes a resource and a service that we can provide our clients," Hu told reporters.
At the same event, the company also announced a strategic partnership with US technology company Nvidia, a global supplier of graphics processing units (GPU) and system-on-a-chip devices for mobile computers.
AliCloud and Nvidia will collaborate in developing the first GPU-based, high-performance computing cloud platform in China.
"We will provide our clients, especially emerging start-up companies, with GPU-accelerated computing services on AliCloud, the leader in cloud computing services in China," said Shanker Trivedi, Nvidia's vice-president of worldwide sales.
Alibaba's Hu added that AliCloud's initiatives aim to remove the technology bottlenecks that companies may encounter when it comes to data.
"Right now, AliCloud mainly serves internet companies, but our next step will be to also provide cloud computing services to traditional industries such as manufacturing ... to remove the computing limitations that these companies may face," he said.
AliCloud's new big data push is expected to directly compete with Data Mall, a subsidiary of Beijing Datatang Technology.
This technology start-up recently launched an
online mall for big data assets
, enabling service providers and independent researchers to trade these large chunks of information as they would daily goods.
According to a report by consulting firm Guan Zheng Hang Seng, Datatang now has more than 460,000 users supplying raw data to its platform.
The enterprise public cloud services market in mainland China is poised for rapid growth in the next five years, driven by strong demand from small businesses and the extensive reach of e-commerce giant Alibaba.
A study by Forrester Research forecast the domestic market will expand to US$3.8 billion by 2020, more than double its estimated size of US$1.8 billion last year.
Forrester analyst Charlie Dai has described AliCloud as having the broadest range of public cloud services and alliances among mainland service providers.
"Alibaba's extensive partner ecosystem ... aims at both the Chinese and global [cloud] markets," Dai said.